COUPLES
While You Were Sleeping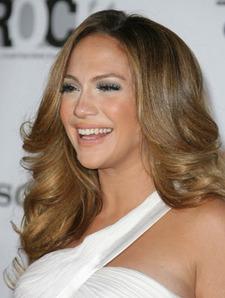 Drama soon-to-be-mama Jennifer Lopez split from longtime manager Irving Azoff on Friday. Azoff says he dumped J.Lo, claiming that she was "unprofessional" and that hubby Marc Anthony "meddled." But J.Lo's peeps say that it was Jenny from the Block who did the dumping, according to Rush and Molloy.
R.E.M singer Michael Stipe was dismissed from serving jury duty for a case related to a man charged with stalking and sexually assaulting a middle school girl. Stipe said he was unable to be fair and impartial because he had been the target of stalkers and death threats.
Article continues below advertisement
Victoria's Secret model Alessandra Ambrosio had a little secret of her own: she's several months pregnant! The 26-year-old Braziliam bombshell is pregnant with her first child with boyfriend Jamie Mazur, according to Page Six.
President Tres Tacky? It's still unclear whether French President Nicholas Sarkozy and his model fiancee Carla Bruni are secretly married. What is clear is that Sarkozy gave the beautiful Bruni a $30,000 Christian Dior heart-shaped pink diamond ring — a identical ring to the one he gave ex-wife Cecilia two years ago, reports Gatecrasher. Ouch!