COUPLES
Will.i.Am Says Fergie's Wedding was "Dope"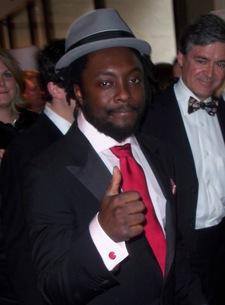 Black Eyed Peas member Will.i.Am caught up with OK! at the Seminole Hard Rock Hotel and Casino in Tampa, Florida, on Jan. 25, where he revealed details of Josh Duhamel and Fergie's very private wedding.
The singer, who tells OK! he "was really late and missed the ceremony but the reception was great," gave the newlyweds a custom-made wedding gift.
"I gave them a whole bunch of flowers and stuff...and a dope beat," he revealed, adding, "We vibed in the studio. I'm so happy for her."
Article continues below advertisement
The Black Eyed Peas have a new album coming out in May. Will.i.Am says he can't wait for the group to be back together again. As for Josh and Fergie, he tells OK!, "They're just super down to earth, real cats," he said, adding that they couple even had a keg at their reception. "To me, they're not celebrities because they're so raw."
By Laura Lane