SHOPPING
10 Of The Best Gifts To Give Your Beau For National Boyfriend Day From Igloo, Whiskey & Woof, OceanWings, More — Shop Now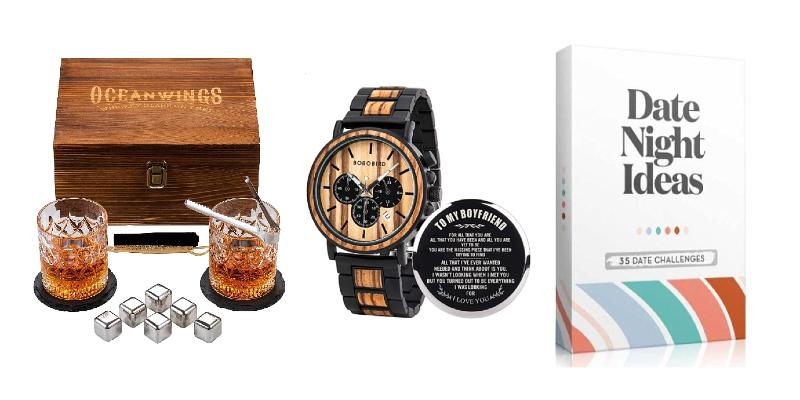 All products featured on OK! Magazine are independently selected by our editors. However, when you buy something through our retail links, OK! Magazine may earn an affiliate commission.
Article continues below advertisement
Here at OK!, we know there is nothing more important than keeping your man happy. And since National Boyfriend Day is coming up this Sunday, October 3, what better way to show him how much he means to you than surprising him with a bunch of gifts that there is no doubt he will love?!
Well, we have your back, which is why we went ahead and rounded up 10 of the coolest products we could find to gift you guy so you don't have to do the digging yourself. From coolers and sandwich makers, to whiskey scented candles and whiskey glass sets, to date night ideas and personalized watches, there is nothing we didn't cover.
Article continues below advertisement
Keep reading below to check out these 10 totally awesome gifts that will make him fall in love with you all over again. But be sure to buy them quick, because National Boyfriend Day is right around the corner!
Article continues below advertisement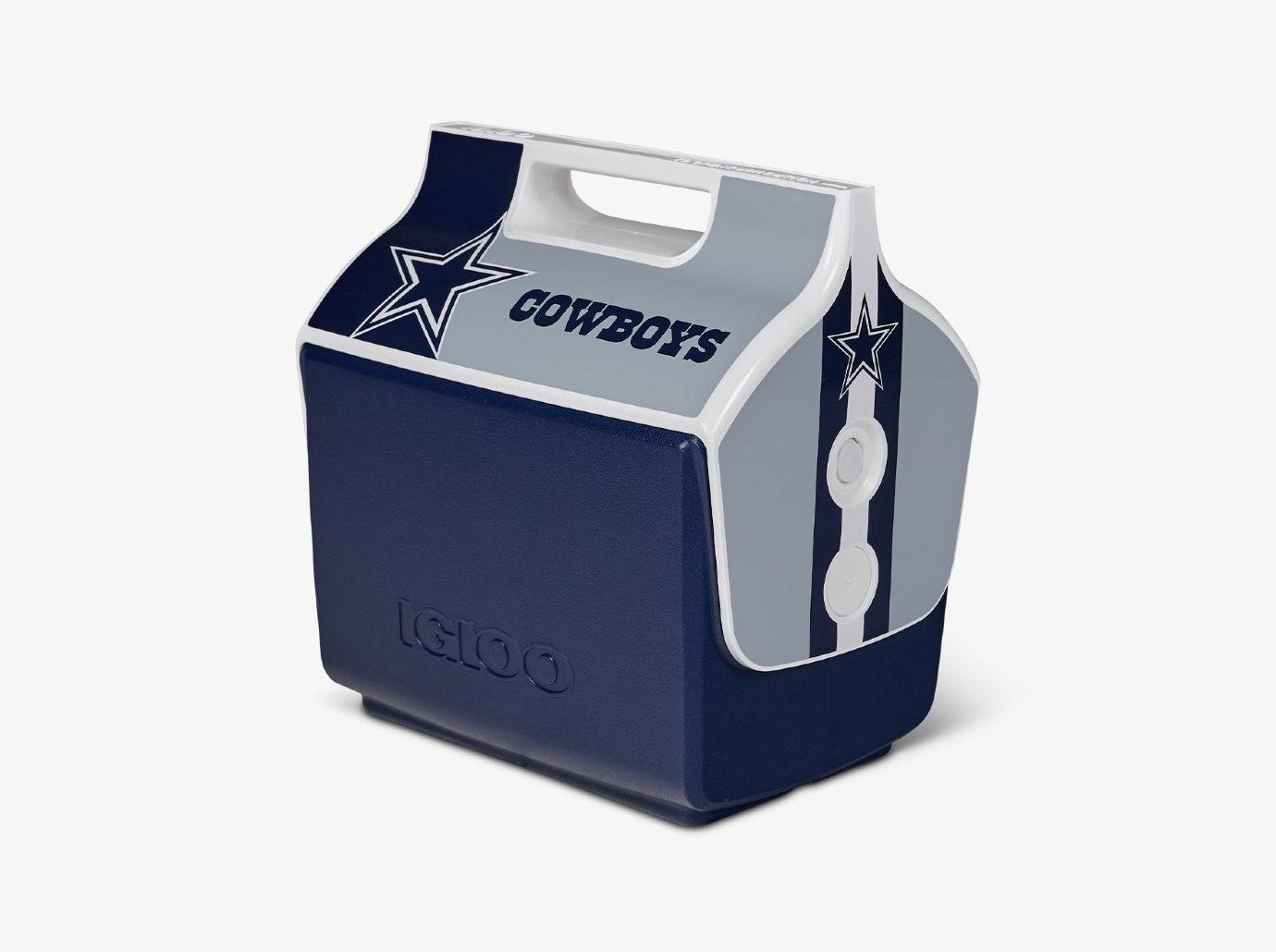 Igloo's Dallas Cowboys Little Playmate 7 Qt. Cooler retails for $44.99.
Show your love for and loyalty to America's Team with this officially licensed NFL Little Playmate cooler (while keeping game day drinks/snacks ice-cold) - perfect for the ultimate Dallas Cowboys fan!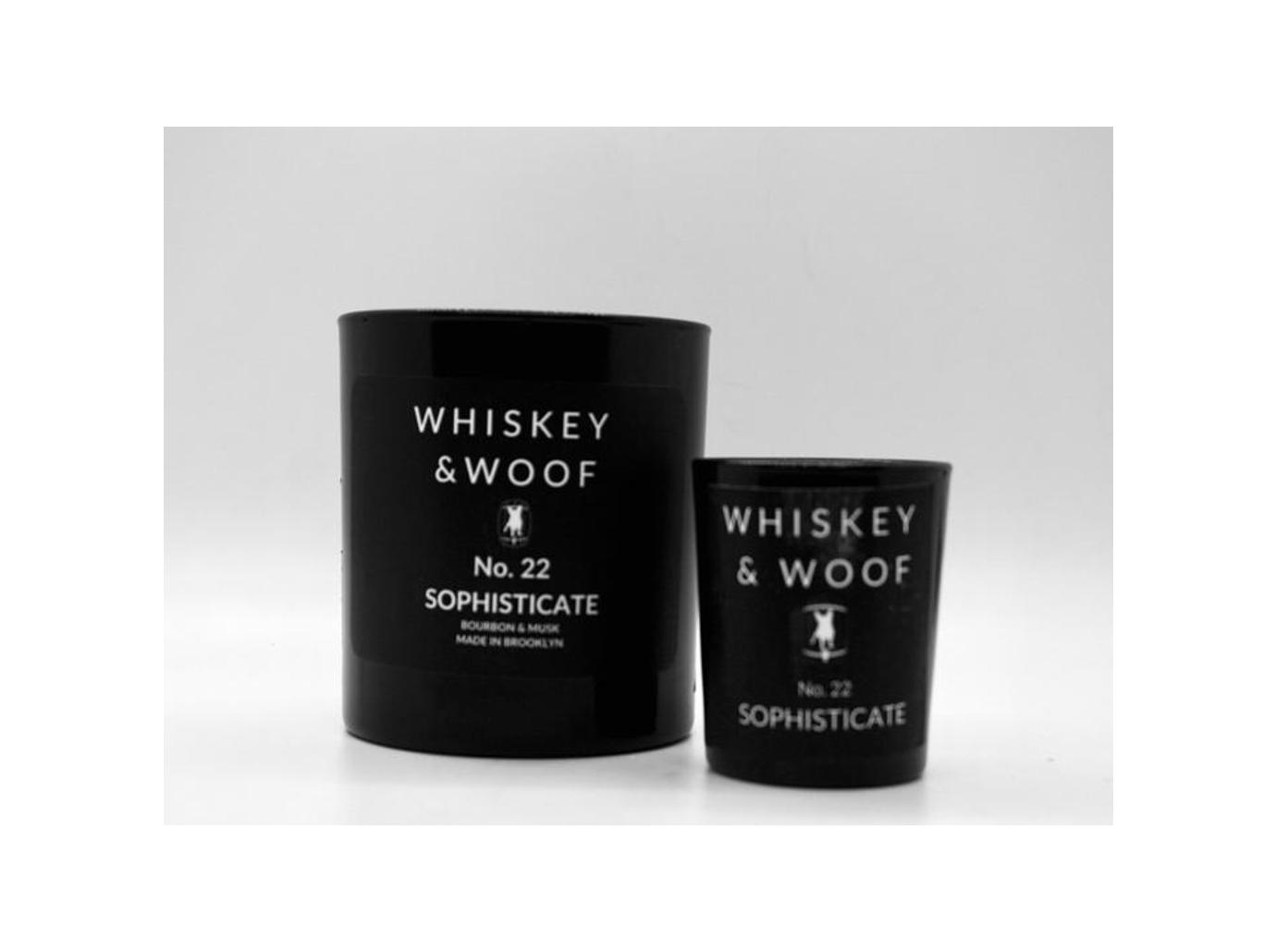 Whiskey & Woof's No. 22 SOPHISTICATE: Bourbon & Musk Scented Candle retails for $18 - $65 (2.5 - 9 ounces).
The Signature Whiskey inspired half of Whiskey & Woof's candles, so light the No. 22 Sophisticate as you imagine unwinding, work stress fades, the lights are dim, and conversation is starting to flow when a mysterious person enters the room. A blend of 22 fragrances create a sophisticated atmosphere with bourbon, amber noir, and sandalwood scents.
Article continues below advertisement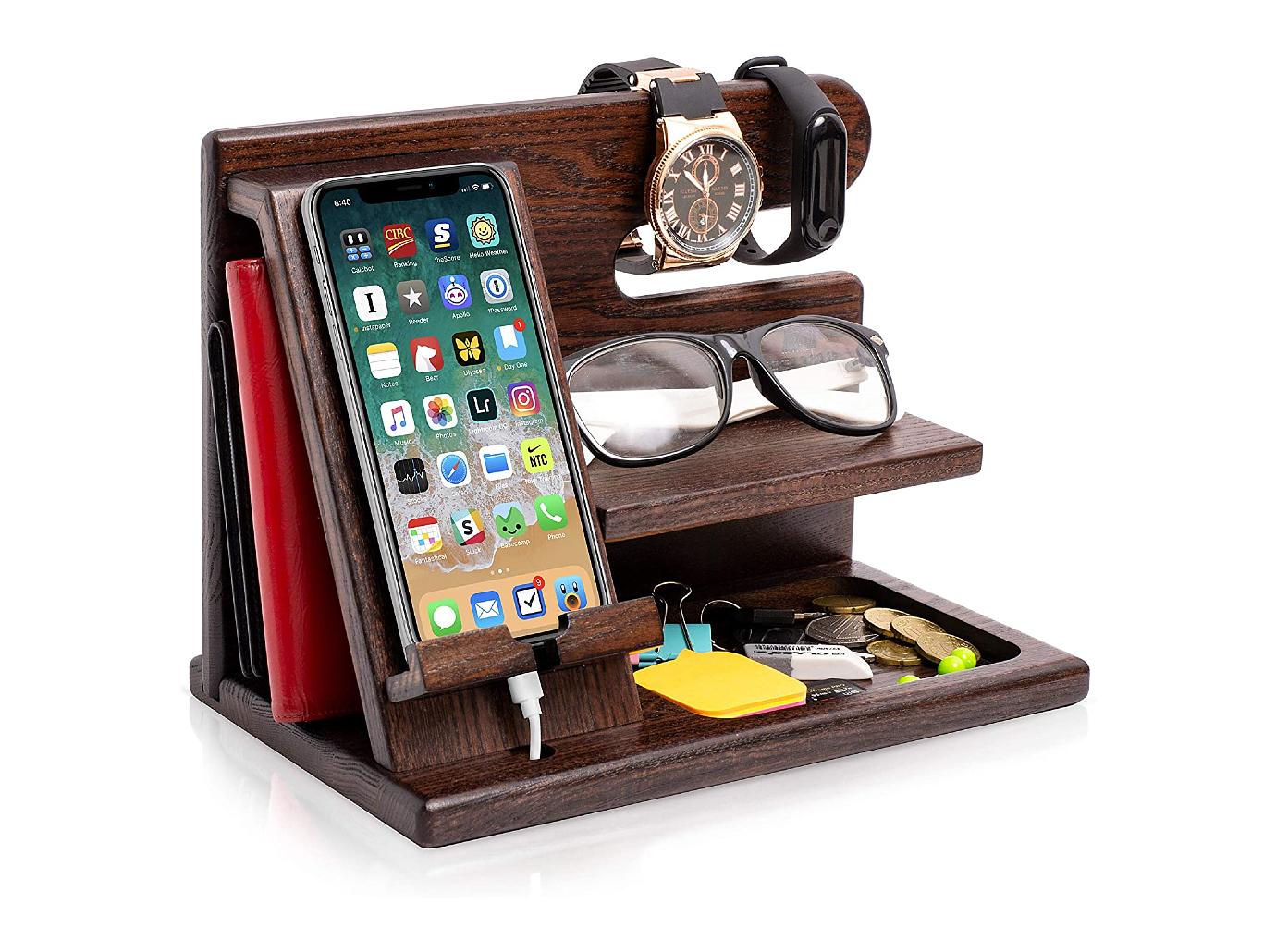 Teslyar's Wood Phone Docking Station retails for $42.80.
Every morning we are busy, trying to collect all those most needed daily items. We rush, and fuss and lose precious minutes! NO MORE! With this charging station all your accessories and gadgets will always be at hand! Made of Solid ASH-TREE, sturdy, beautiful wood, that makes this stand durable and gives its rich look.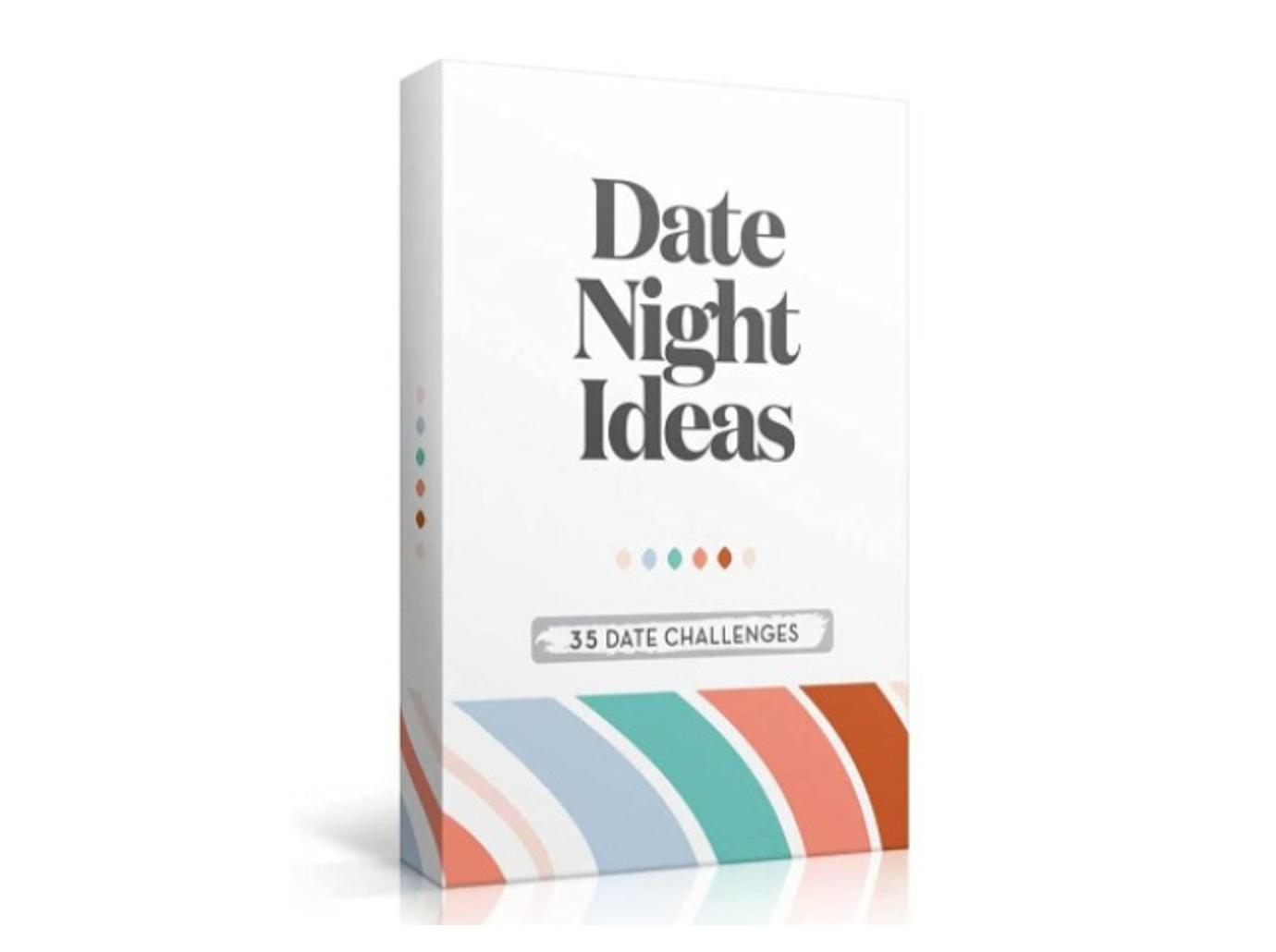 All Natural Shop's Fun & Adventurous Date Night Box retails for $17.95.
Included are 35 fun & exciting date challenges and 2 scratchers for easy scratching. Once you scratch off a card, you have to complete the date challenge no matter what :)! There's no take backs so make sure to look at the helpful icons on the cards to help you better understand what kind of date awaits you. Ready to go on fun, adventurous and hilarious dates? Add this cute adult couple gift to your cart now!
Article continues below advertisement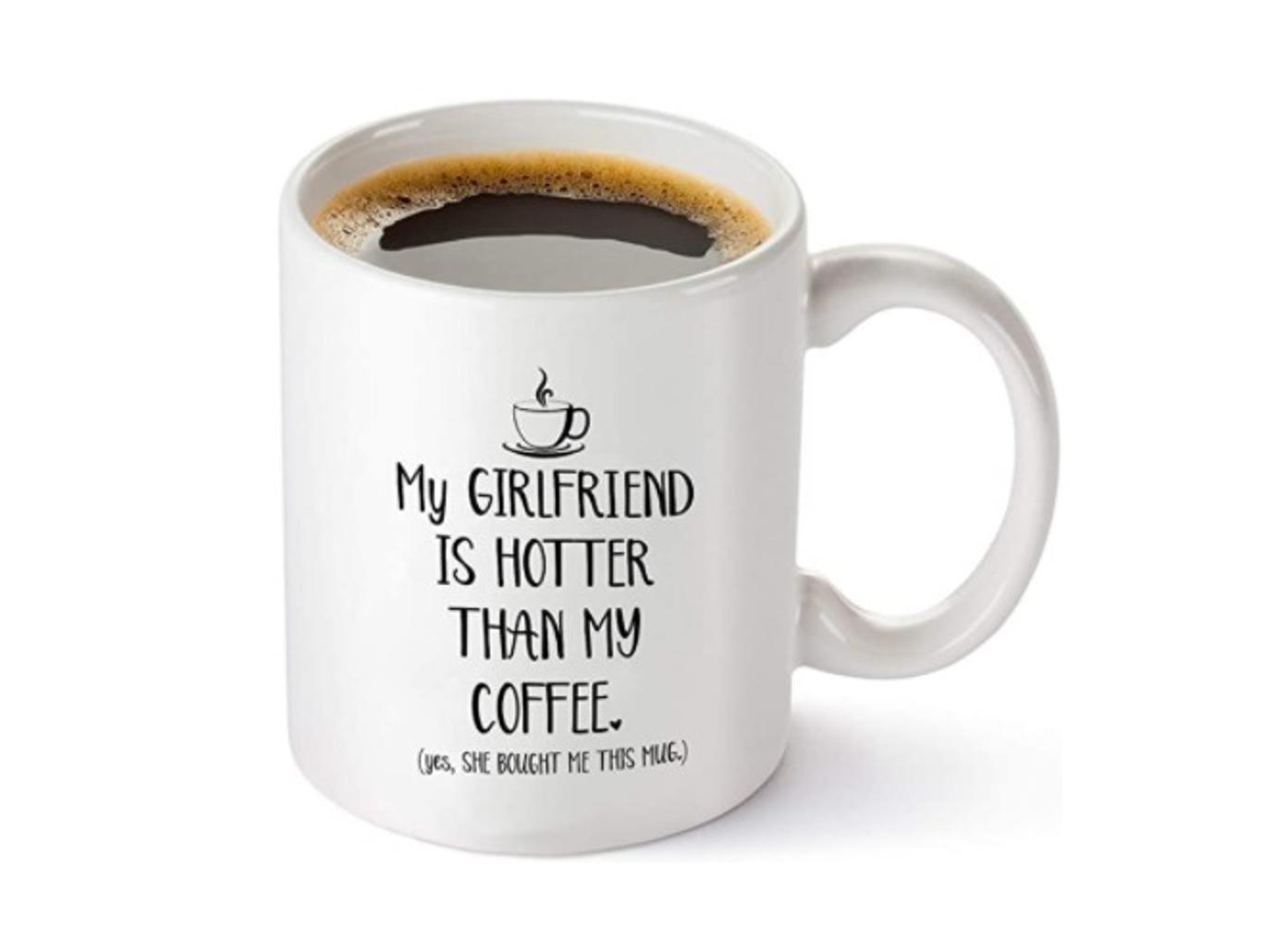 Gelid's My Girlfriend Is Hotter Than My Coffee Funny Mug retails for $11.95.
What's better than giving a coffee mug set for a special boyfriend for their birthday, anniversary or Christmas. Every time they drink their precious coffee they will think of you. Coffee addiction never looked so good. To enhance gifting, we have packaged this coffee cup in an attractive gift box which can be wrapped with gift wrappers for presentation to the special man in your life.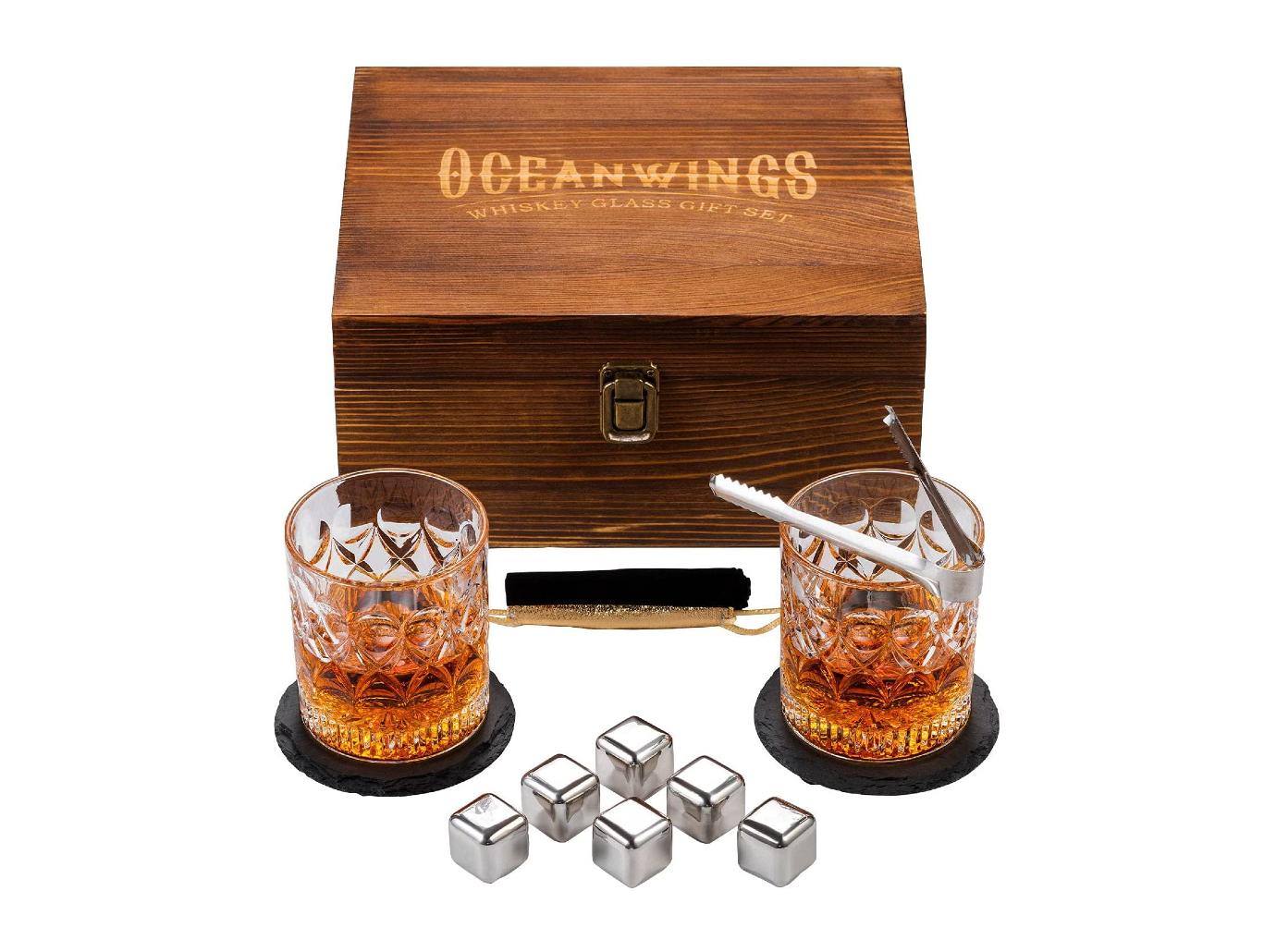 OceanWings' Whiskey Glasses Gift Set retails for $23.99.
Men like to match their clothes and shoes and cars to different occasions, and the same applies to the matter of drinking, such as whisky. And this whisky gift set from us is a gift with personality! This whiskey glass set is a perfect match for mature men. It contains a handmade charcoal wood box, 2 classic and stylish glass crystal glasses + 6 whisky stones + 2 stone coasters + 1 velvet pouch + 1 clip. This is essential for a man to drink any whisky, bourbon!
Article continues below advertisement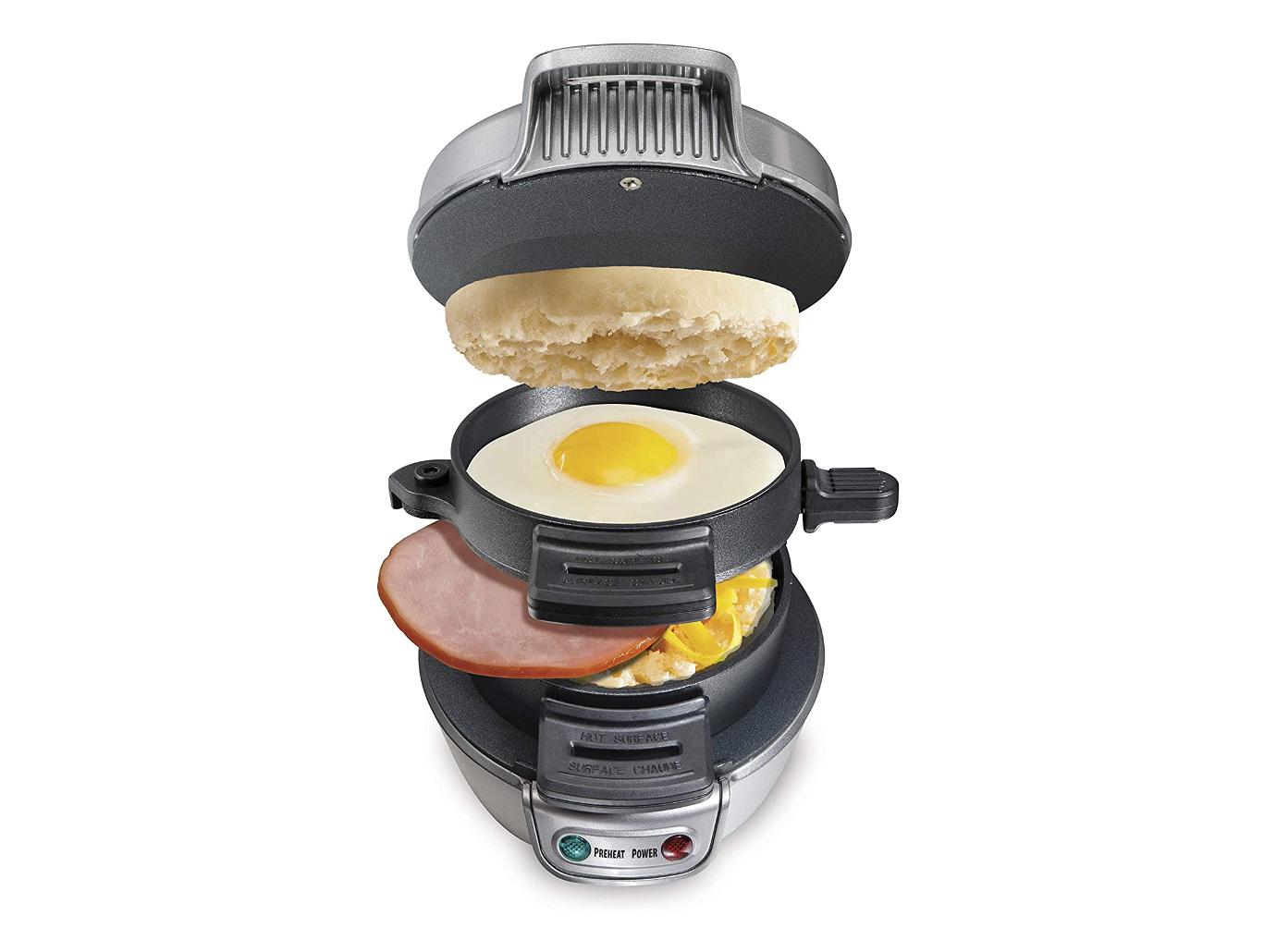 Hamilton Beach's Breakfast Sandwich Maker retails for $24.99.
Simply build the base of your sandwich in the bottom layer, place the egg and your sandwich's top layer on the upper cooking plate, and close the lid. In just five minutes, your breakfast sandwich is ready to eat. Explore more than 25 sandwich recipes on our website, from the traditional egg, ham, and cheese to more unique options like cheddar, apple, bacon, and egg croissant sandwich. All removable parts are dishwasher safe; surfaces are covered with durable, nonstick coating.
Article continues below advertisement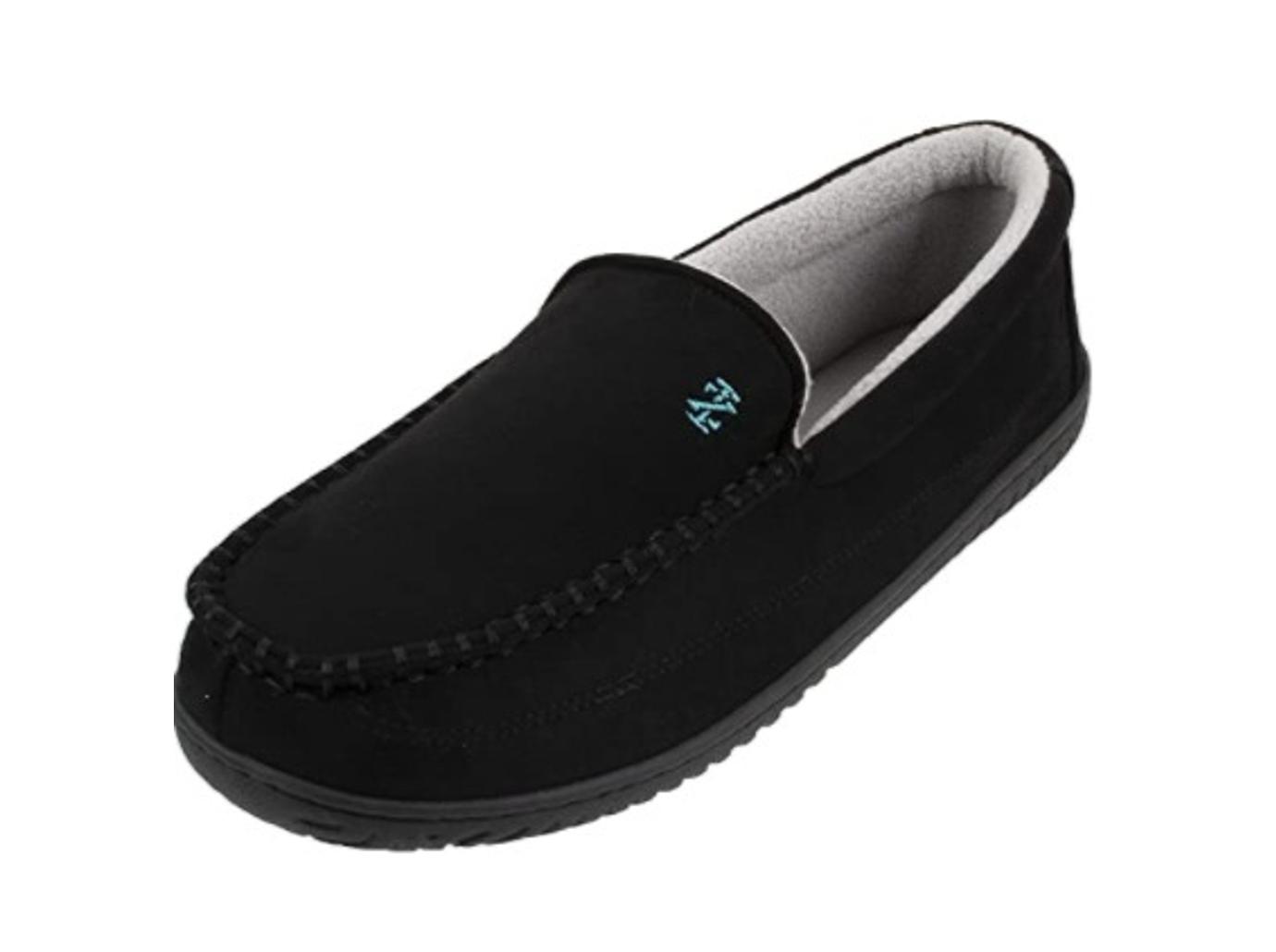 Izod's Men's Two-Tone Moccasin Slippers retail for $24.98.
Indoor outdoor rubber bottom for indoor wear and moderate outdoor activity. Memory foam cushioning in the foot-bed provides comfort and warmth. Soft for your feet, and perfect on any surface. Keeping your feet warm and cozy, but also allowing breathability for your feet.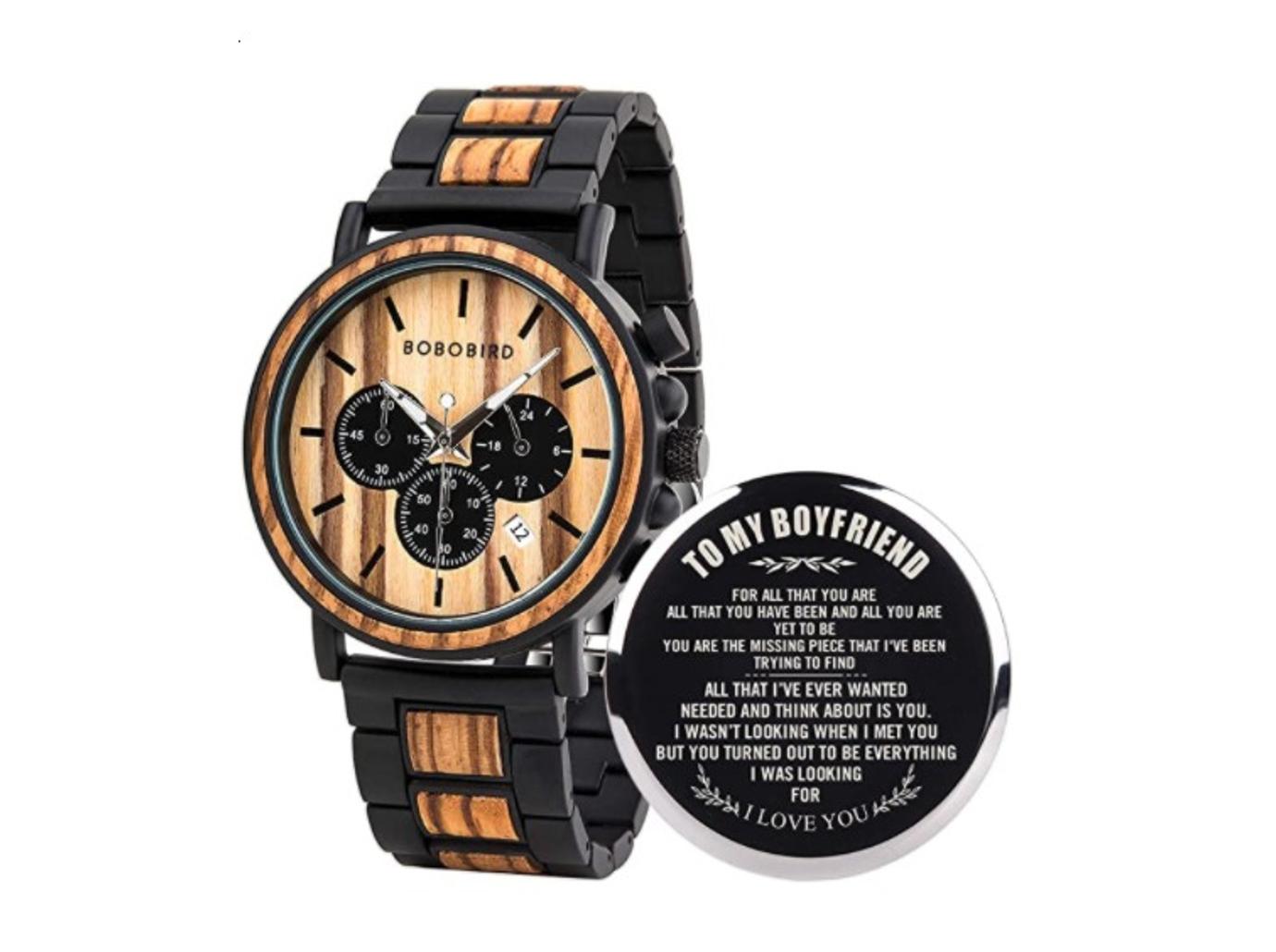 Bobo Bird's Men's Personalized Engraved Wooden Watch retails for $52.99.
An ideal gift gift for any occasion. Wooden wrist watches are the ideal gift choice for your loved ones. Wood watch is 100% sure to be a talking point wherever you go.
Article continues below advertisement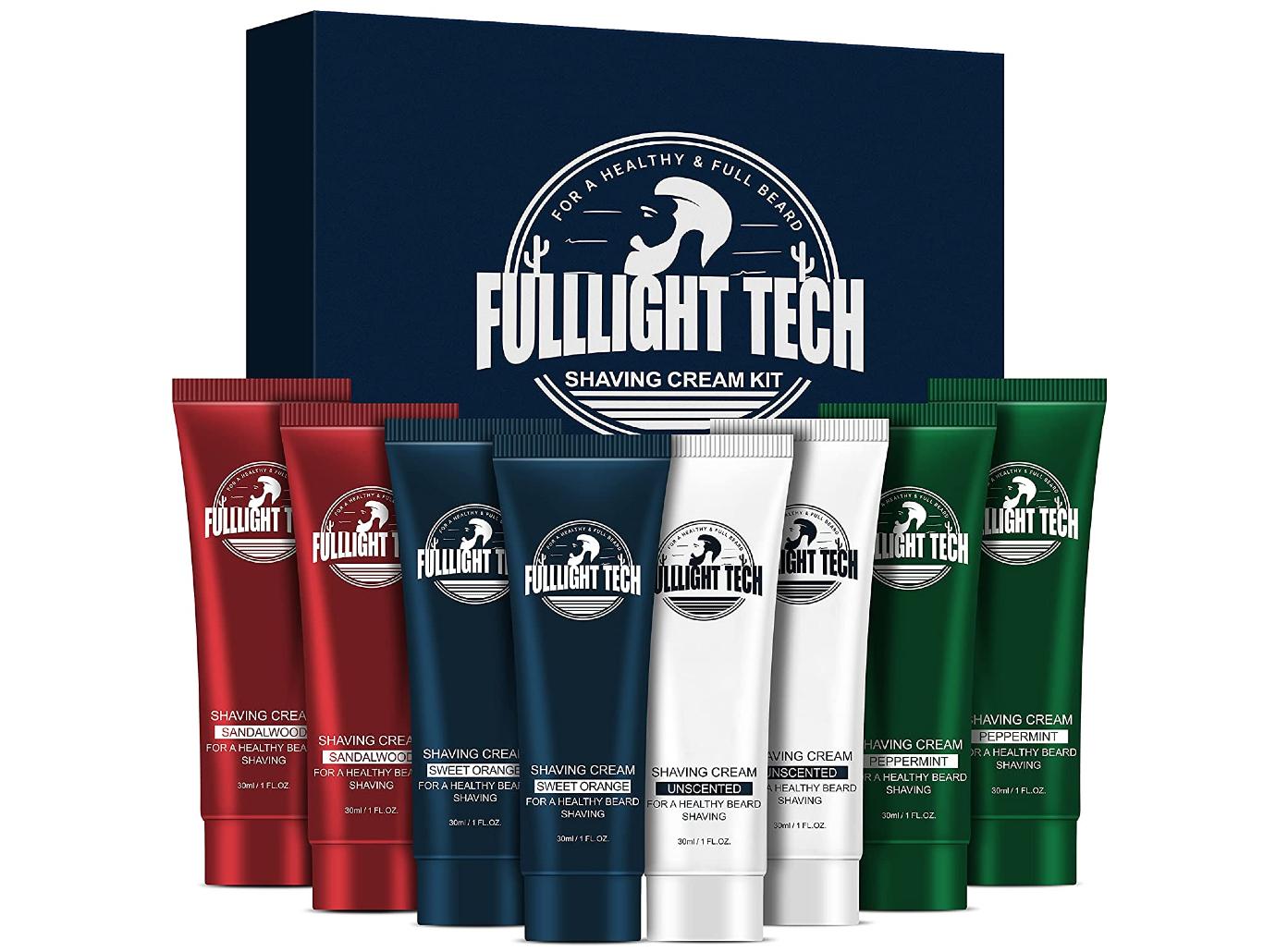 Zennutt's Shaving Cream Travel Size Gift Set retails for $19.91.
In this kit, it comes with 8 packs of shaving creams and 4 different scents to make beard shaving more interesting. It creates a luxuriously hydrating lather that moistures the skin's surface and softens the beard for a close and comfortable shave. On the other hand, it also help relax the skin.