SHOPPING
You Have To Try This Celeb-Trusted 2-In-1 Beauty Tool For A Straighter, Whiter Smile — Shop Now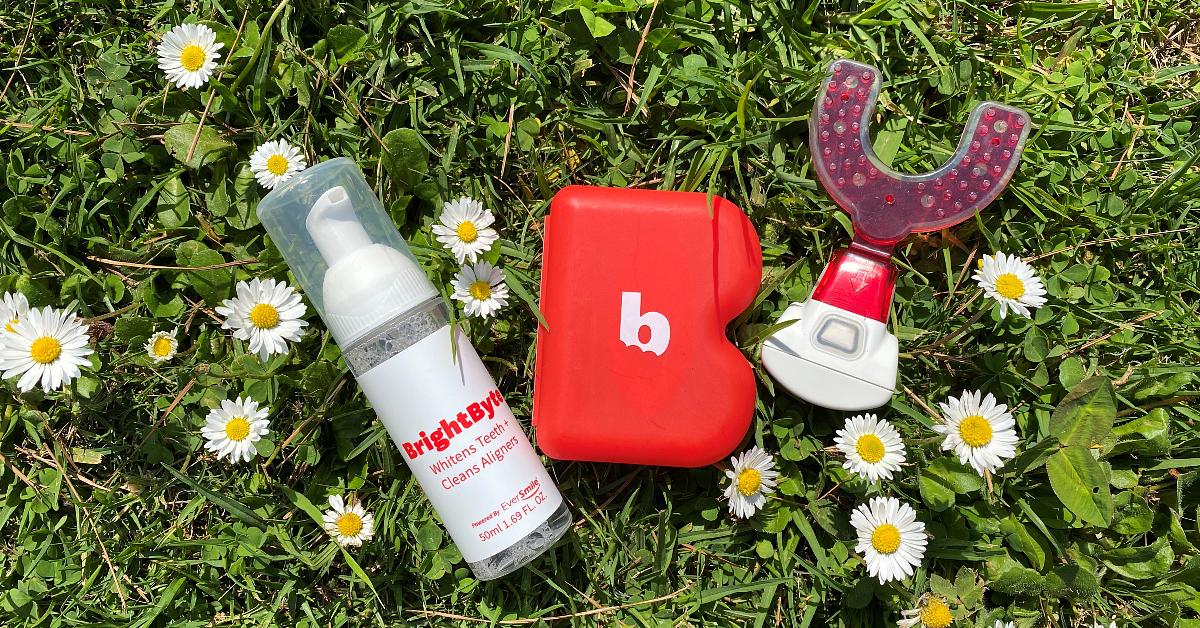 All products featured on OK! Magazine are independently selected by our editors. However, when you buy something through our retail links, OK! Magazine may earn an affiliate commission.
Article continues below advertisement
Let's face it, multitasking is basically a must these days — for better or for worse — which is why we are obsessed with Byte's 2-in-1 beauty product. So, what is this must-have miracle worker, you may ask?
This celeb-trusted 2-in-1 tool is a set of affordable and efficient invisible aligners paired with a one-of-a-kind whitening foam, that allows you to straighten and whiten your teeth together in as little as four months. Talk about a power couple!
Article continues below advertisement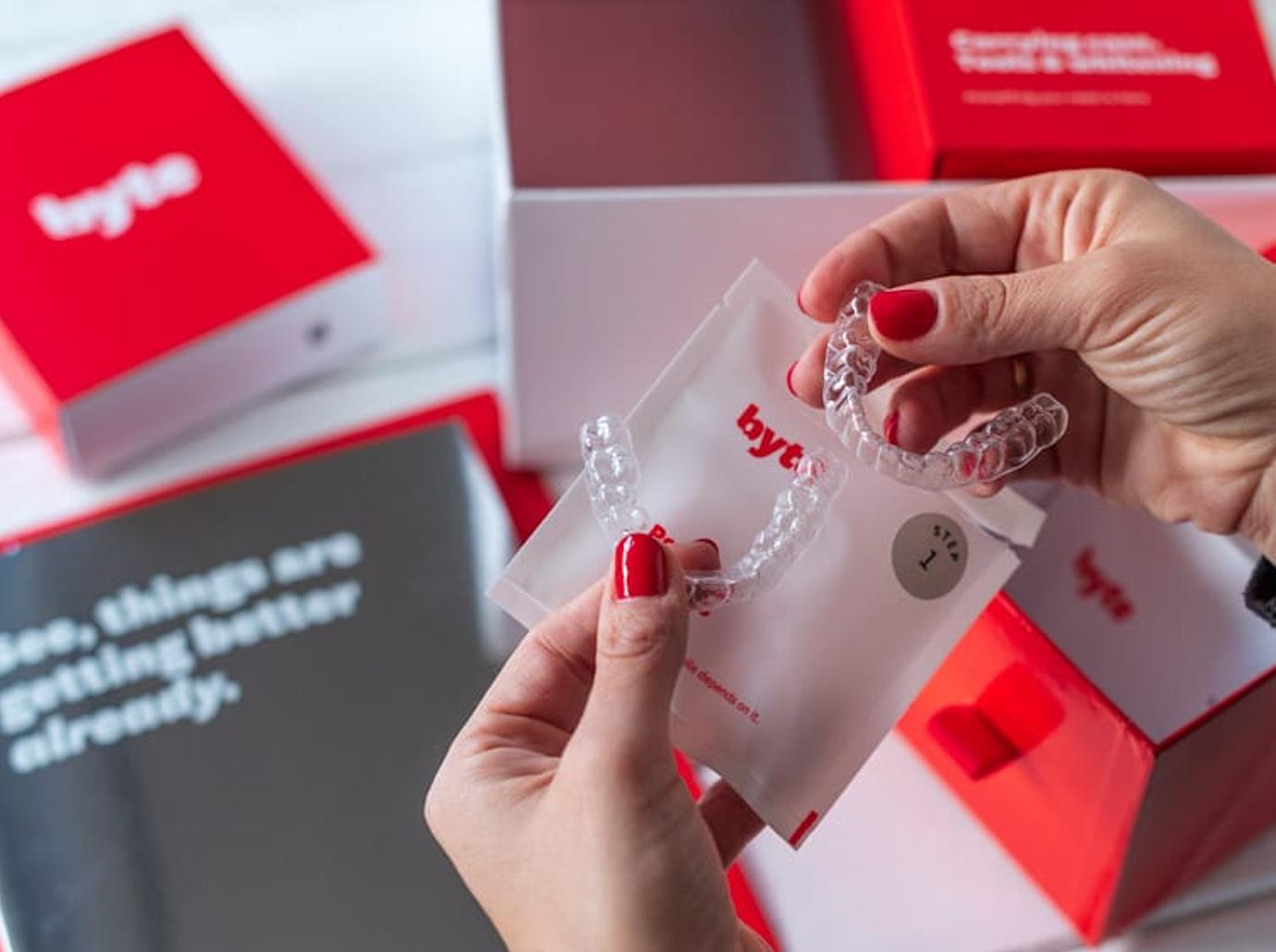 Here at OK!, we swear by this super simple and cost affordable beauty find because, simply put, it really does work! And all you have to do to get yours is purchase a Byte Impression Kit, retailing for $95 — but with our special OK! discount you can get yours for only $9.95!
Article continues below advertisement
Once ordered, your Impression Kit will be shipped straight to your doorstep with easy instructions — taking only a few minutes to complete the impressions process. And after you're done, you just send those babies right back in the mail to Byte for free. Byte then connects you with their network of over 200 licensed doctors, dentists and orthodontists across all 50 states to help design a treatment plan personalized for you and your teeth.
And because Byte knows that everyone has different dental needs, they offer you the choice to pick between two aligner plans — depending on if you want to wear your new beauty bestie all-day long or all-night long. And voila! You will receive your customized invisible aligners sent directly to you so you can start straightening your smile ASAP.
Article continues below advertisement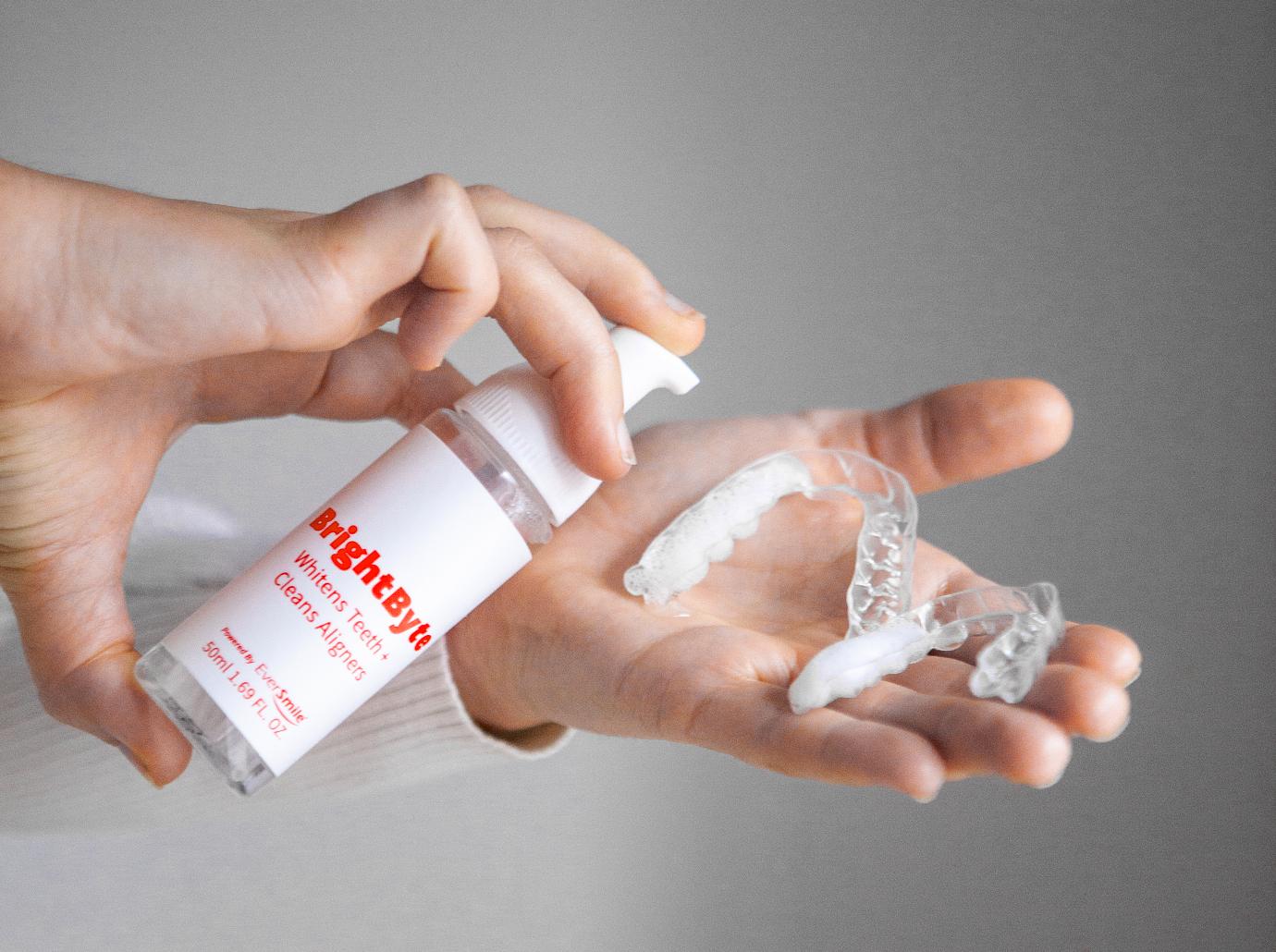 Of course, we could never forget to tell you about the "2" part of the 2-in-1 deal, as well. When you purchase your Byte invisible aligners, you can also add on their teeth whitening foam to use in your aligners during your treatments.
Article continues below advertisement
To use this trusted 2-in-1 tool, start by brushing your teeth to get them nice and clean. Next, apply one pump of BrightByte™ whitening foam into your aligner/retainer trays and spread the foam evenly to cover all areas. And lastly, just pop them in your mouth and go about your day or night!
Byte totally gets what we're looking for in a perfect smile, which is why they figure if you're going to be wearing your invisible aligners all-day or all-night, you might as well get the most out of it!
Article continues below advertisement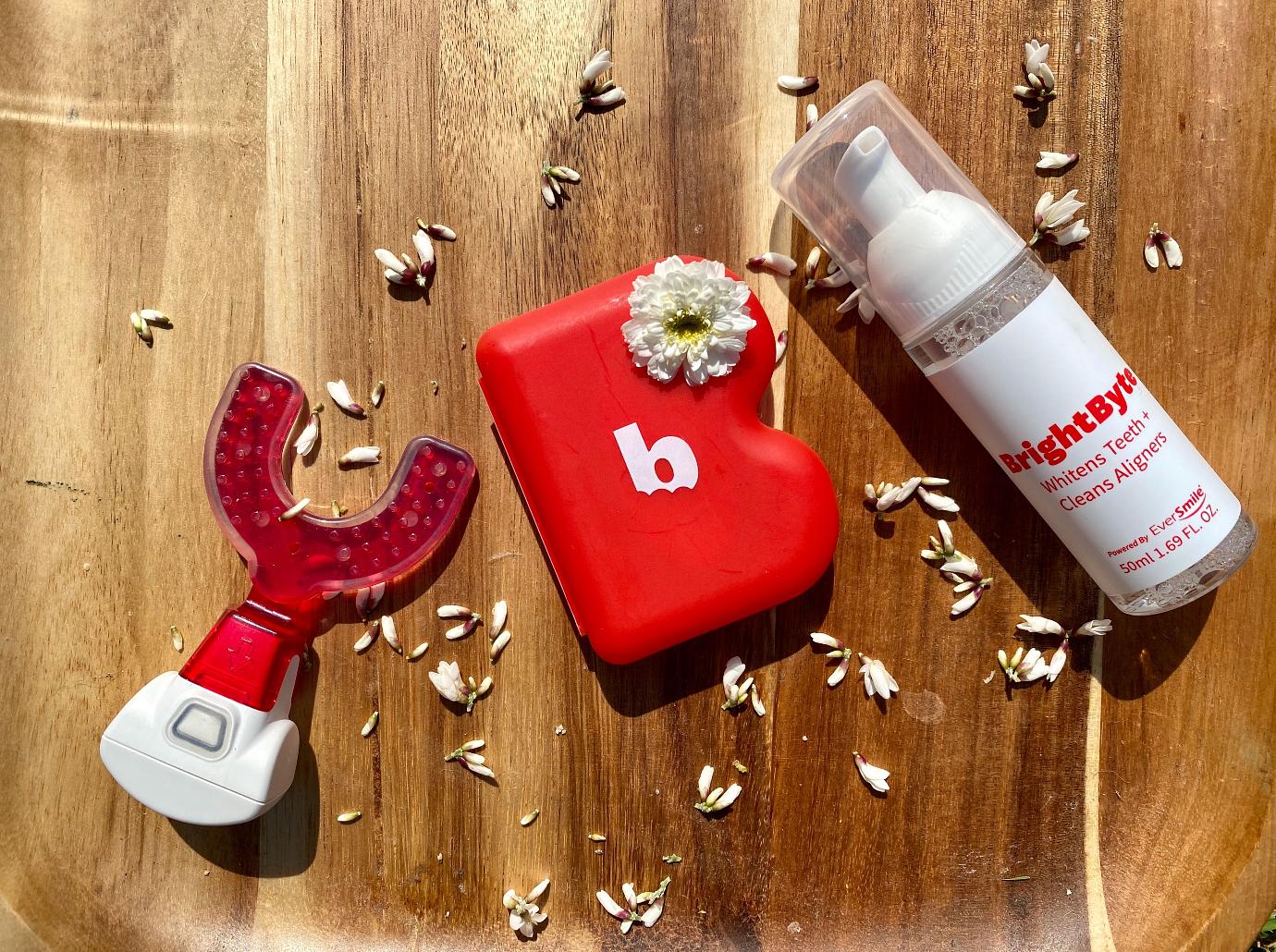 Join us and hop on the teeth transformation trend — while saving yourself time and money — by adding this must-have 2-in-1 smile staple into your everyday beauty routine. Keep scrolling to shop Byte right now through our link below, with your exclusive OK! discount already applied!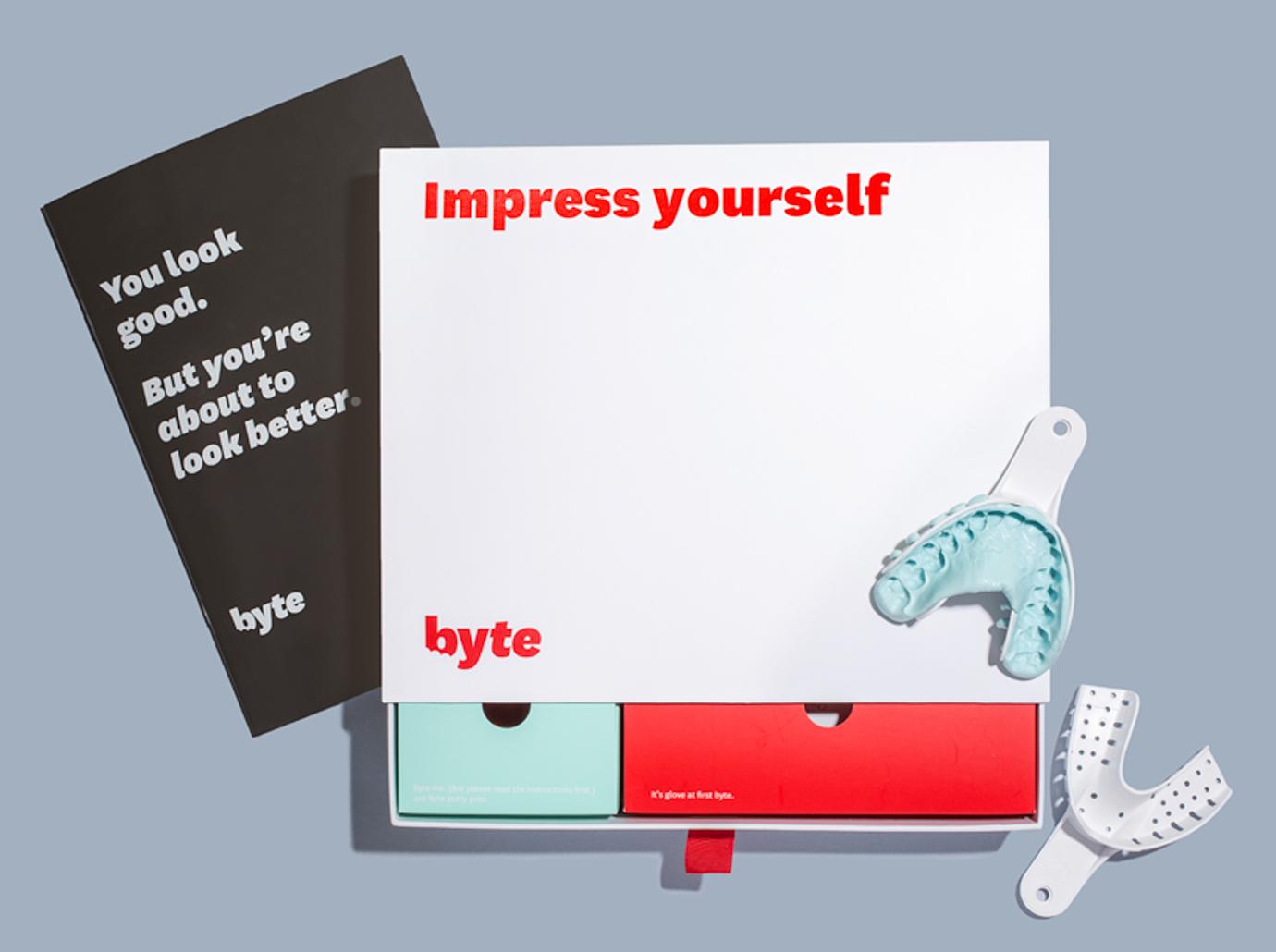 SHOP NOW/SEE IT
Byte's Impression Kit retails for $9.95 when bought through OK! (regularly $95)!