THE CHECKOUT
Cozy Home Finds For Less From TJ Maxx & Marshalls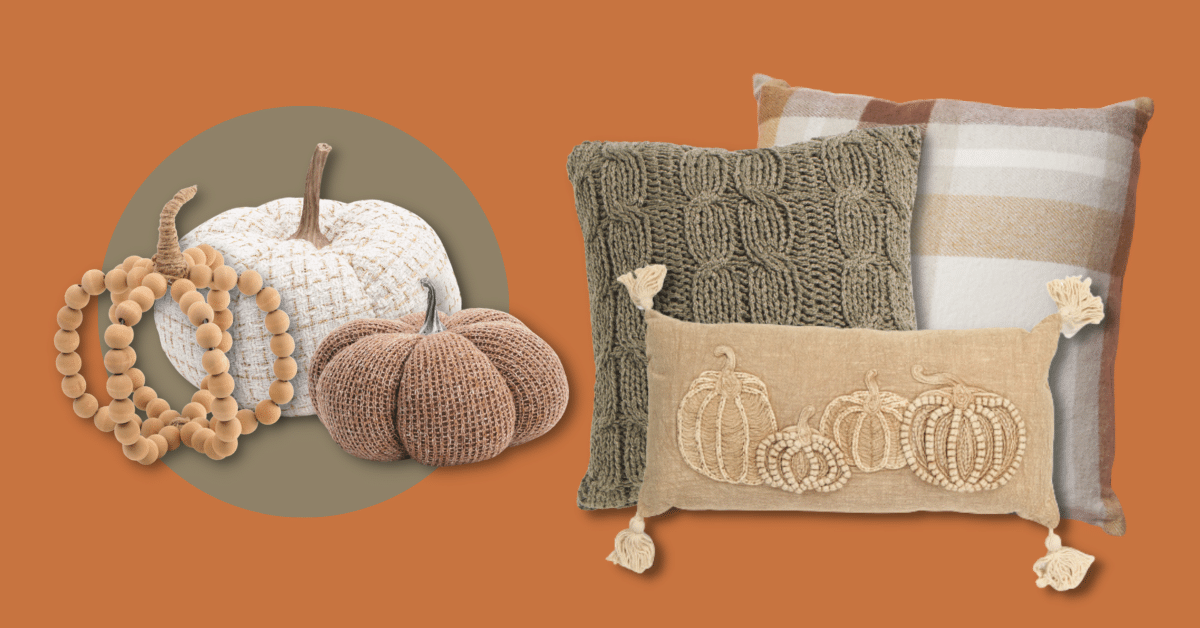 All products featured on OK! Magazine are independently selected by our editors. However, when you buy something through our retail links, OK! Magazine may earn an affiliate commission.
Labor Day is right around the corner, which means fall decor is starting to hit the shelves in-store and online at TJ Maxx, Marshalls and HomeGoods. The retailer trifecta known for affordable home decor and furniture should be among your first stops when looking for cozy home decor and neutral finds that are perfect for transitioning between seasons. Scroll down to discover decorating ideas and inspiration for creating the perfect fall vibes in your space.
Article continues below advertisement
How To Style Cozy Home Decor
Curating items for a cozy home centers around textures and neutral tones. An easy way to elevate any space and fool guests into thinking you've hired an interior designer is to incorporate a mix of fabrics and prints. It's also important to stay true to design rules like grouping items in three's and using diverse shapes and sizes. To break this down further, we'll start with styling a couch with throw pillows and a blanket.
Start by making sure you have different pillow shapes and sizes. Use larger pillows (22-inch or 24-inch) as anchors for mixing smaller pillows that feature prints, textured fabrics like sherpa or beadwork, then top it off with a plush or woven throw for a cozy feel. Depending on your couch's size, you may need more than just a few pillows. Arrange your pillows from largest working inward with a smaller decorative pillow in the center to draw the eye in.
How To Decorate A Cozy Home
Now that you have a visual in mind for what items you'll need to complete a cohesive space, it's time to narrow down the search for the perfect neutral pieces to pull together all of your new pieces. As mentioned earlier, the cozy home decor trend stems from a feeling that's invoked from the look rather than a theme, per se. Think of a movie night in the fall or winter and it's likely that you picture yourself wrapped up in a warm blanket with a seasonal candle burning in a dimly lit atmosphere. This is the essence of cozy home decor, thus you'll want to find items that feature sherpa knit, plush faux-fur and thick, sweater-like woven designs such as cable-knit blankets and pillows.
Because a feeling involves more than just one of the body's senses, you'll also want to incorporate seasonal scents like pumpkin, mulled wine and thicker notes like cashmere essences. Swapping out items like centerpieces and decorative touches will also add personality while keeping details aligned with your space's rejuvenated aura. Additionally, the following designs and colors are great for creating a neutral fall home palette:
Plaids.
Sherpa, boucle knit and faux-fur textures.
Muted earth tones such as olive greens, mustards and burnt orange add a pop of color.
Article continues below advertisement