SHOPPING
The Daily Checkout: The Custom, Hailey Bieber-Inspired Jacket Our E-Commerce Director Loves — Shop Now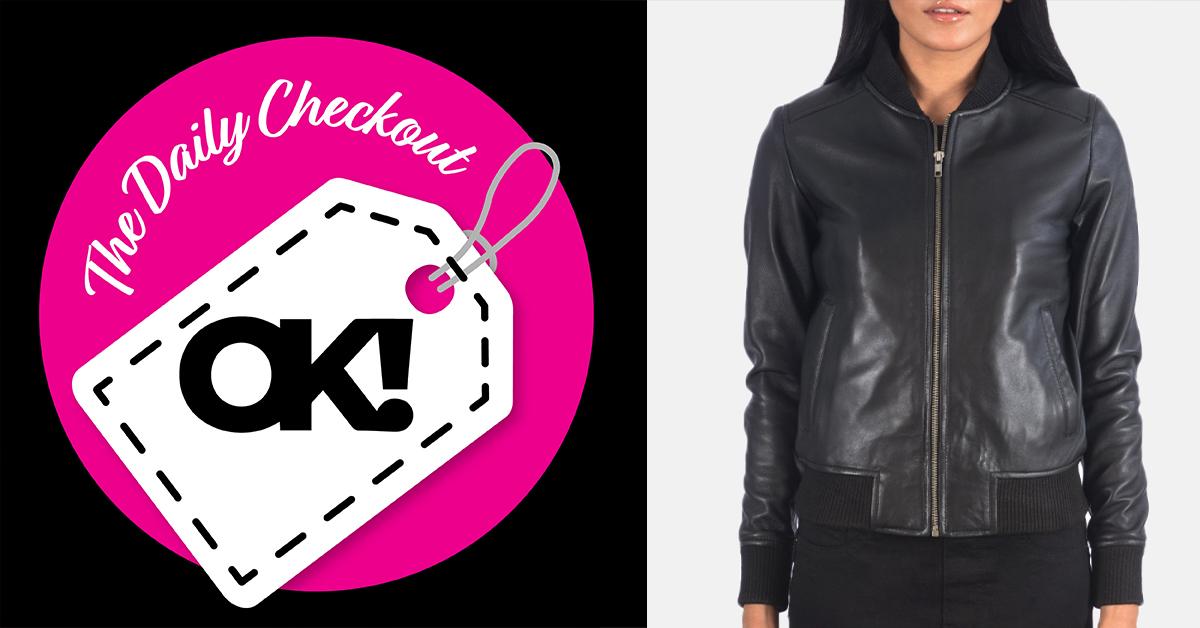 All products featured on OK! Magazine are independently selected by our editors. However, when you buy something through our retail links, OK! Magazine may earn an affiliate commission.
Welcome to The Daily Checkout, a new, daily series where our editors share their favorite beauty and fashion products. From tried-and-true makeup staples to newly-tested items we already adore, we'll be breaking down what we love and why — for the sake of beauty itself.
If you were a fly on the wall of OK! magazine's New York City office on any given weekday morning, there are a few recurring themes you'd notice through your red, compound eyes: A series of classic leather tote bags lugging computers and notepads, some of the largest iced coffees available for purchase on the island of Manhattan (what can we say — OK! runs on caffeine!) and most notably, a parade of unique jackets emerging through our office doors.
From a brown leather bomber jacket embroidered with the word "ciao," to a cherry-red, floor-length sherpa coat that once belonged to legendary television host Janet Mock, outerwear has become the statement piece of choice among our staff, a coat culture OK!'s E-Commerce Director Karli Poliziani describes as nothing short of "incredible."
"I think jackets are the statement pieces that people wear," she says. "It's fun to see everybody's different personalities with their jackets whether it's a long trench coat or a trendy oversized leather jacket or a nubby fur jacket in the winter. I think that's the one piece that everyone accessorizes with."
But out of all the unique statement jackets that have made their way through the doors of our Manhattan workplace, Karli says one Hailey Bieber-inspired style reigns supreme as the must-have item among our stylish staff.
"I think leather jackets are super trendy," she notes. "I feel like Hailey Bieber is the queen of leather jackets, and she's a lot of people's style inspo. We love the oversized leather jacket look when she rocks it."
So when Karli came across the opportunity to get a complimentary custom leather coat courtesy of The Jacket Maker, she says she jumped at the chance.
"OK! had been doing an affiliate partnership with The Jacket Maker and they kindly gifted me with one and I got to choose my own customization," she explains. "They were very open to working with me and kind of providing designs based on what I wanted."
The Jacket Maker was evidently so open to working with Karli that they even created custom sizes in pursuit of capturing the boxy Bieber-inspired look. "They have standard sizes but I wanted something that was really more boxy and oversized like Hailey Bieber and they customized the sizing too," she recalls. "They were just really awesome to work with."
Beyond finding the perfect fit, Karli says selecting a design for the jacket's embroidery was a breeze as well. "I love New York City, I'm obsessed with it, so I got a New York City custom embroidery," she explains.
Article continues below advertisement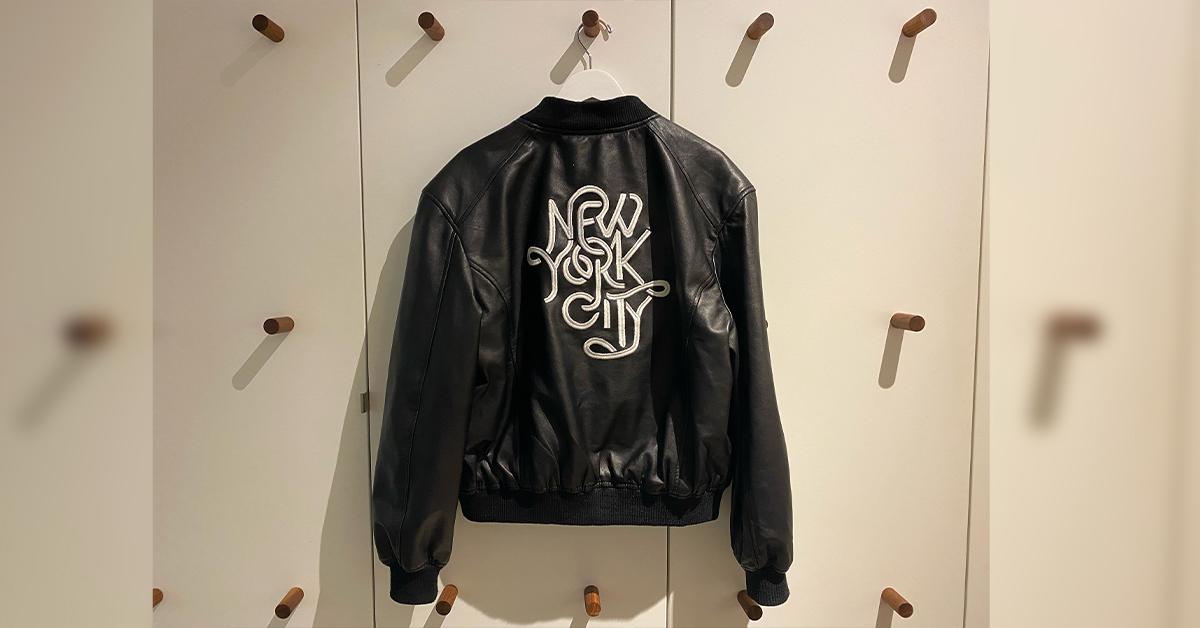 In the end, Karli says The Jacket Maker's attention to detail resulted in what she calls her "favorite jacket ever," one she also credits with helping her style stand out in an office full of unique outerwear.
"I feel like it elevates my style in a unique way," she shares. "Everyone always asks where I get it, and it feels cool to have something that's personalized to me but still be on trend but makes it unique."
​​Keep scrolling to shop this OK! fashion must-have for yourself — you can thank us later!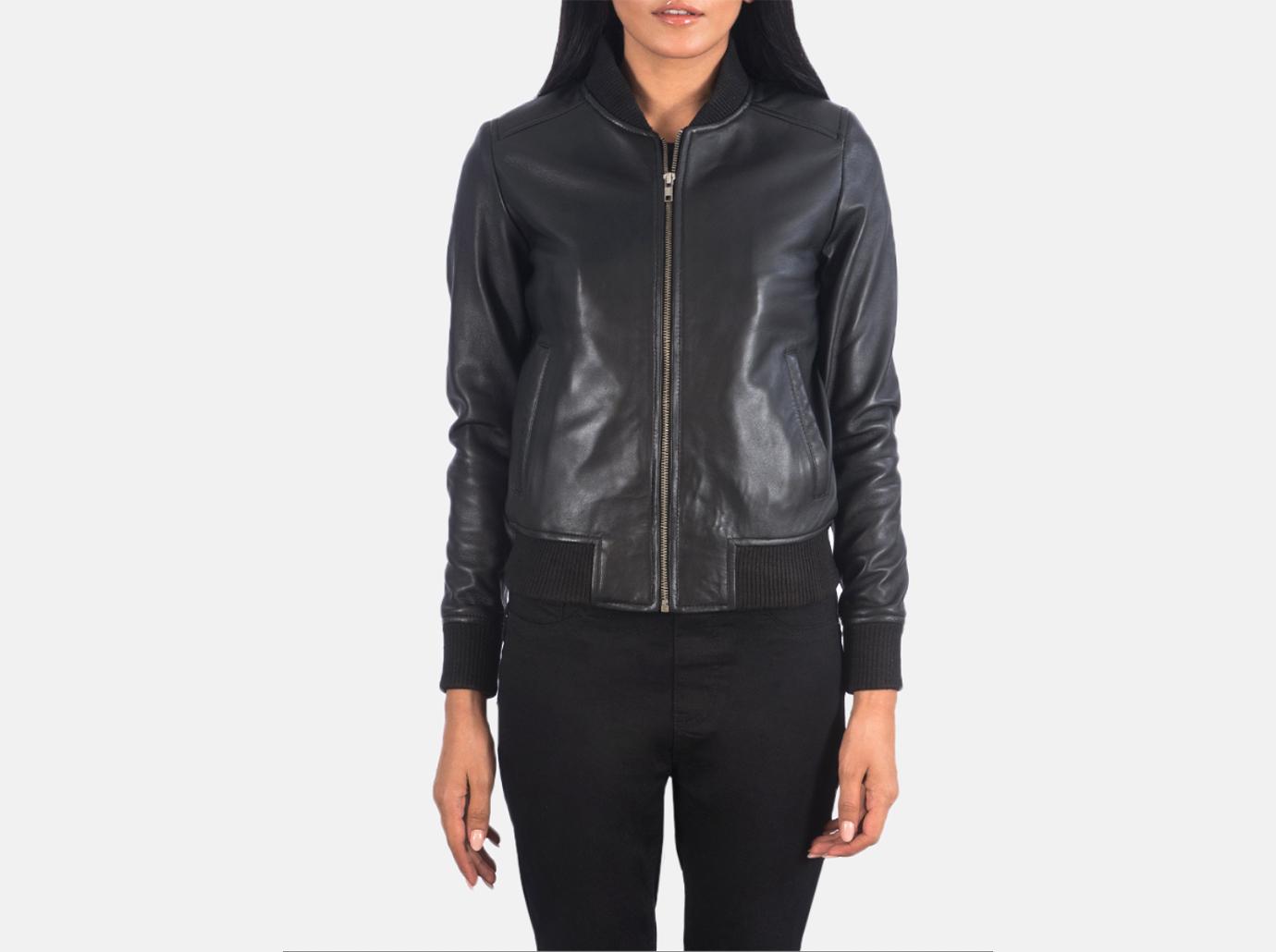 Women's leather jackets from The Jacket Maker retail from between $220 to $450 at thejacketmaker.com. To get a quote on a custom jacket from The Jacket Maker, click here.