SHOPPING
The Daily Checkout: The Keratin Spray That Changed Our Editor's Haircare Philosophy — Shop Now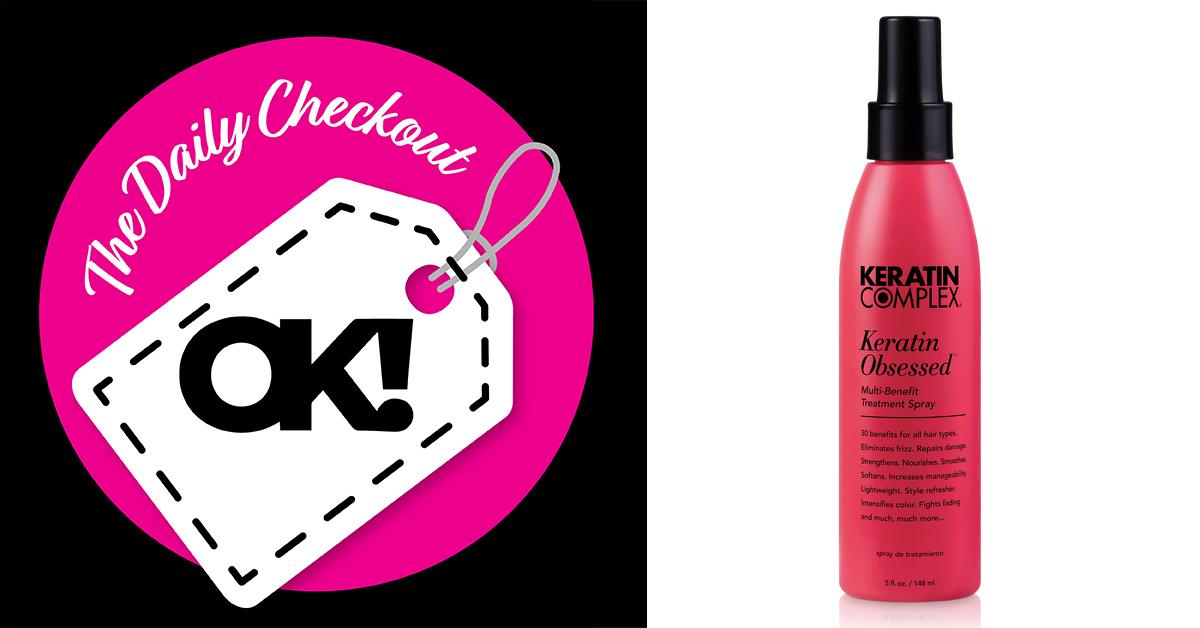 All products featured on OK! Magazine are independently selected by our editors. However, when you buy something through our retail links, OK! Magazine may earn an affiliate commission.
Welcome to The Daily Checkout, a new, daily series where our editors share their favorite beauty and fashion products. From tried-and-true makeup staples to newly-tested items we already adore, we'll be breaking down what we love and why — for the sake of beauty itself.
Despite the promises of nearly every hair product on the market, getting salon results at home became a feat of nearly mythical proportions to OK!'s E-Commerce Editor Rebecca Friedman. Despite spending several hours attempting to heat style her naturally "coarse" hair, it seems her work was in vain with her tresses left looking "damaged" with "zero shine" and "crazy flyaways."
"It was a long process," she recalls of her early heat styling days. "It took me two hours to completely finish, and at the end I still was unhappy with the results."
That was until one fateful appointment with a new hairdresser who introduced her to her go-to product for shiny, healthy-looking hair — Keratin Complex's Keratin Obsessed Multi-Benefit Treatment Spray.
"I went to a new hair salon and they used this on me and I was shocked by the results," she shares. "I have unmanageable curly/wavy/frizzy/overly thick hair and it is among the very small amount of products that actually performed as it said it would."
Although Rebecca says she "couldn't believe how smooth and nourished" her hair felt when she left the salon, she only grew more impressed after this softness survived the shower.
"It lasted through a couple of washes and I had to know how," Rebecca recalls. "So I called the salon and asked and they said it was the Keratin Complex Keratin Obsessed Multi Benefit-Treatment."
At first, Rebecca says she felt "discouraged" assuming the spray would fall in the realm of "expensive salon products," but she was "surprised" to discover the treatment was "super affordable," retailing for less than $15.
Between this accessible price point and these noticeable results, it seems the spray did more than just revolutionize Rebecca's heat styling routine, helping her embrace styling products as a part of her haircare philosophy.
"I used to always be so afraid and thought your hair should only have heat protectant in it prior to applying heat to style," she says. "But treating your hair with moisturizing sprays, styling creams and hair oils make such a big difference when it comes to the end result!"
​​Keep scrolling to shop this OK! skincare must-have for yourself — you can thank us later!
Article continues below advertisement