SHOPPING
The Daily Checkout: The Soft Liquid Lipstick Our Multimedia Producer Is 'Obsessed' With — Shop Now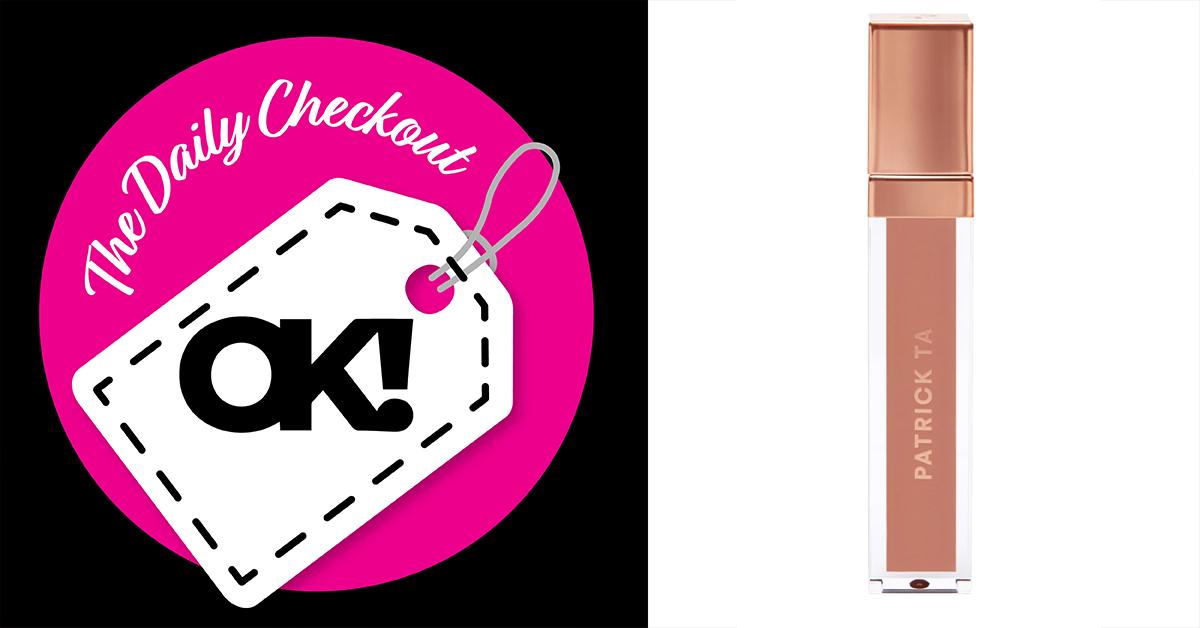 All products featured on OK! Magazine are independently selected by our editors. However, when you buy something through our retail links, OK! Magazine may earn an affiliate commission.
Welcome to The Daily Checkout, a new, daily series where our editors share their favorite beauty and fashion products. From tried-and-true makeup staples to newly-tested items we already adore, we'll be breaking down what we love and why — for the sake of beauty itself.
Roughly half a decade after its beauty heyday, the term "liquid lip" is still quite evocative, conjuring memories of the Snapchat puppy filter, '90s chokers, and of course, the viral matte lipstick trend, one which left our selfies snatched *and* our lips in dire need of moisture.
But just like the other old school trends worming their way back in the beauty world, liquid lipsticks have endured a major glow-up since their drying debut. Enter celebrity makeup artist Patrick Ta and the Silky Lip Créme from his Monochrome Moment collection, a lip product that has quickly emerged as a summer must-have for OK!'s Multimedia Producer Molly Goddard.
After discovering Ta's collection on Instagram through his host of celebrity clients — a star-studded roster including supermodel Gigi Hadid and songstress Camila Cabello — Molly says she "jumped" at the chance to pick up his beauty products, which she claims "100% lived up to the hype."
"The lip creme was the first liquid lipstick I've ever used that was silky and make my lips look plump and full and not flaky," she explains.
Beyond the product's stellar formula, Molly also cites the lipsticks' soft, wearable colors as one of the many reasons why she's currently "obsessed" with the product.
"I have a very full face so I need my lips to really stand out and appear really plump," she shares. "The lip creme does that so subtly without going overboard. His colors make the lipstick look so natural and not like you're super done up," she continues, noting that the shade She's Independent is her "go-to."
"It makes my whole face look put together but completely effortless," she adds.
The combination of these two factors, Molly says, was enough to alter her beauty routine for good, prompting her to put down her tried-and-true L'Oreal and Dior lip products for the foreseeable future.
"I will only use Patrick's products because they work so well with the rest of my makeup routine," she says.
​​Keep scrolling to shop this OK! skincare must-have for yourself — you can thank us later!
Article continues below advertisement