SHOPPING
The Daily Checkout: The Perfect Summer Lip Oil Our Editor Will Be Wearing All Season Long — Shop Now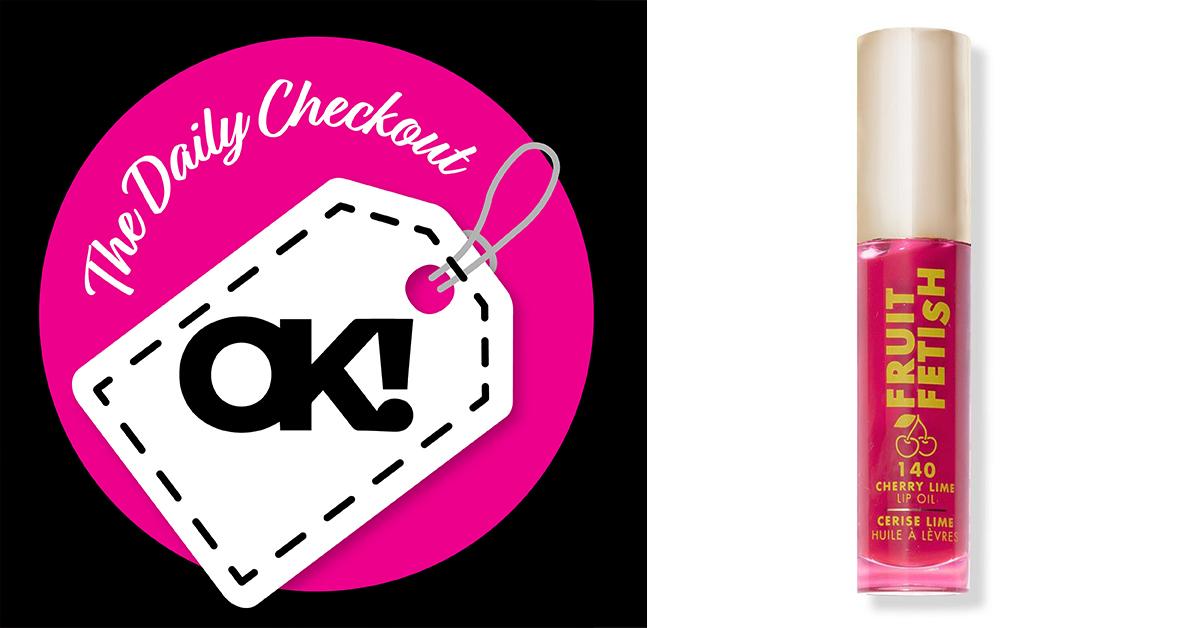 All products featured on OK! Magazine are independently selected by our editors. However, when you buy something through our retail links, OK! Magazine may earn an affiliate commission.
Welcome to The Daily Checkout, a new, daily series where our editors share their favorite beauty and fashion products. From tried-and-true makeup staples to newly-tested items we already adore, we'll be breaking down what we love and why — for the sake of beauty itself.
When it comes to sourcing the perfect lip color for the warmer months, OK!'s E-Commerce editor Haley Gunn has a succinct wish list — great tints and even greater moisture.
"Usually in the summer I learn towards more balmy or glossy lip products," she says, "Usually I like to play with brighter colors in the summer and tone down the rest of my makeup. Summer is definitely all about lipsticks and glosses for me."
Even though we're still a few weeks away from the official start of the season, Haley says she's already found the lip product she plans to rock well past Labor Day — Milani's Fruit Fetish Lip Oil.
"They're super hydrating but not sticky, which is always tricky for me because I have so much hair and I hate when it gets stuck in your gloss," she explains.
Another factor that makes them a summer staple, she says, is their buildability. "They have a slight tint to them but honestly, I have three and the difference isn't very noticeable," she says.
While Haley admits that "some may not like" their light pop of color, she says that she — like many of us with a soft spot for a pretty, sheer lip — sees this as a bonus. "I honestly prefer the sheer tint because I can just grab one and go and it doesn't matter that much," she says.
Beyond their perfectly soft pigments and ability to hydrate without feeling sticky, Haley says she feels just fine buying the entire collection considering they retail for less than $10.
"They're drugstore too so I don't feel guilty owning like all of them," she shares. "But they're definitely one of my favorite lip products for the summer!"
​​Keep scrolling to shop this OK! skincare must-have for yourself — you can thank us later!
Article continues below advertisement