SHOPPING
The Daily Checkout: The Rhinestone Birthday Edition — Shop Now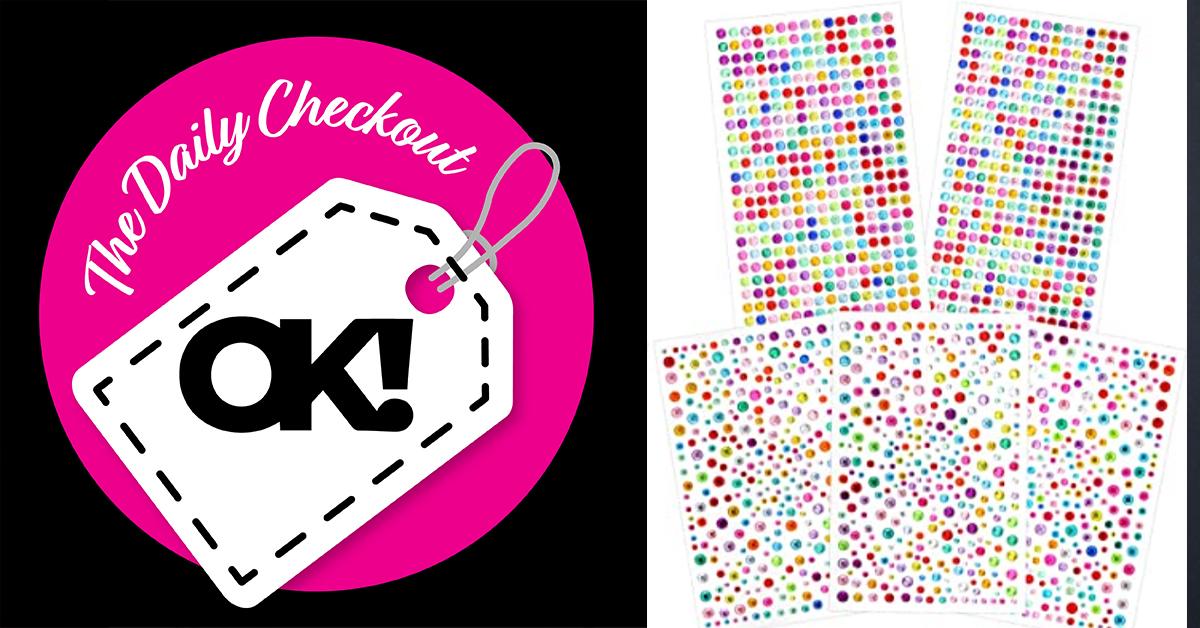 All products featured on OK! Magazine are independently selected by our editors. However, when you buy something through our retail links, OK! Magazine may earn an affiliate commission.
Welcome to The Daily Checkout, a new, daily series where our editors share their favorite beauty and fashion products. From tried-and-true makeup staples to newly-tested items we already adore, we'll be breaking down what we love and why — for the sake of beauty itself.
The day is finally here. After a long and storied two-ish week run, I, Carly Tennes — OK!s E-Commerce Editor — finally stepped beyond my role as this series' omniscient narrator, detailing my colleagues' struggles with eye creams and Empire Media Group's jacket culture, to the subject of today's Daily Checkout.
The motive for this existential shift is simple. I love beauty. I have opinions. Today is the eve of my 26th birthday, and I, perhaps persuaded by Jupiter's placement in Aries or the awareness of my mortality entering into the latter half of my 20s, feel an urge to speak my mind on all things beauty. And lucky for you, you're going to hear all about it — "it," here, specifically referencing my penchant for buying 1,000 packs of face gems on Amazon.
Although I, a proud child of the Y2K era, grew up surrounded by face gems, I never realized I could actually incorporate them into my adult beauty routine until last January, when I attended a Euphoria watch party.
Just as we were about to settle in for the night, ready to watch the inexplicably lawless, teacherless, and homework-less misadventures of East Highland High's student body, I noticed my friend staring at me.
"Wait, can I put some sparkles on you?" she asked, a sheet of 300 turquoise sparkles in her hand.
Naturally, I, a lover of all things sparkly agreed, a decision that would permanently alter the course of my 2022 beauty routine. A testament to both the jewels' rich hue and my friend's expert application, I fell in love with gems that evening, obsessed with their ability to infuse elements of glamor and playfulness into any look. Even after taking roughly 200 selfies, I was still sad when I had to remove my makeup for the evening.
Since then, face gems have become a beloved element of my special occasion beauty routine. While most evenings, I love adding them on the inner corner of my eye and at the base of my winged eyeliner for an extra pop, I've also crafted constellations of sparkly fake freckles across my cheeks for a more dramatic, edgy look. But regardless of how I choose to sport them, I always receive compliments on my polished makeup, a testament to their usability even by makeup newbies.
So, my dear beauty-loving readers, if you were looking for an excuse to sparkle this weekend, take this as your sign. Wear those gems and wear 'em with pride.
​​Keep scrolling to shop this OK! skincare must-have for yourself — you can thank us later!
Article continues below advertisement