SHOPPING
Hailey Bieber Shares Her Must-Have Moisturizer — Shop Now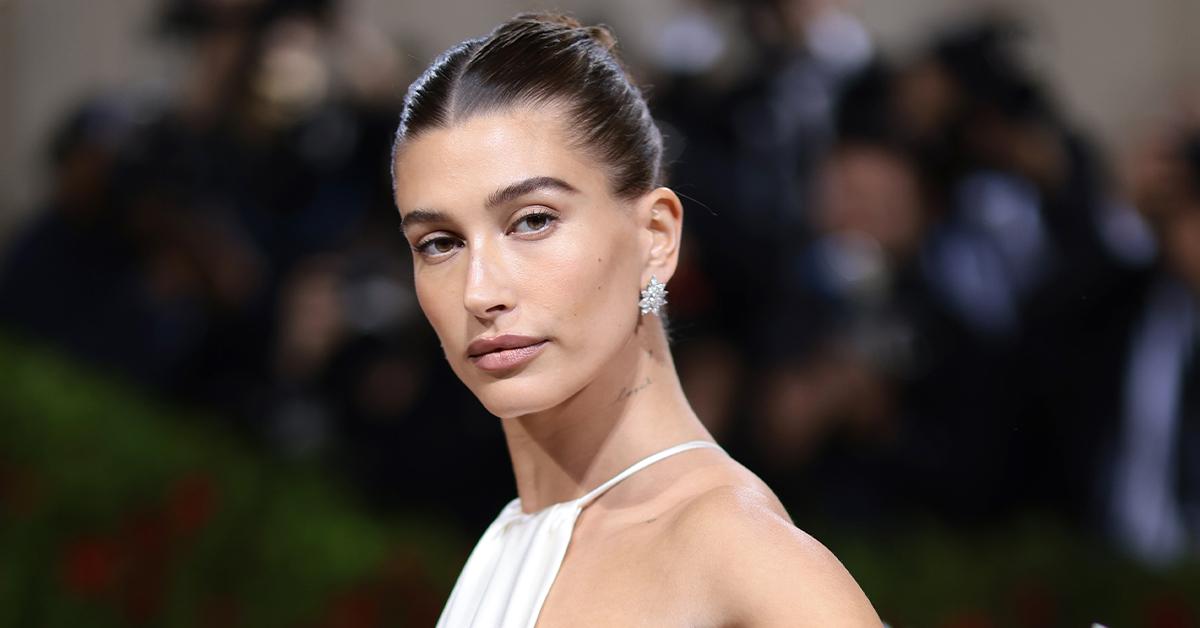 All products featured on OK! Magazine are independently selected by our editors. However, when you buy something through our retail links, OK! Magazine may earn an affiliate commission.
When it comes to beauty, model Hailey Bieber said she has a seemingly simple philosophy — skincare above all else.
"Honestly, the most important thing for me, when doing my own makeup or getting my makeup done, is the skincare, the base for the makeup," she explained in a March TikTok depicting her moisturizing routine. "I feel like that's always how I achieve the glowiest, best-looking makeup."
HAILEY & JUSTIN BIEBER'S MATCHING MAGIC MUSHROOM NECKLACE IS ON SALE FOR ONLY $30! — SHOP NOW
Article continues below advertisement
In the video, the vast majority of the products she applied were unreleased samples from her upcoming skincare brand Rhode. Yet Bieber recently took to Instagram to share a tried-and-true staple you can snag today — Dieux Skin's Instant Angel Skin Restoring Moisturizer, a product she declared lives up to its cherubic name.
"Instant Angel indeed," she wrote alongside a photo of a visibly used tube of product. "Couldn't love this moisturizer more."
But Bieber isn't alone in her appreciation for the skincare product. First hitting Dieux Skin's website earlier this year, the product has seemingly lived up to its promises of being "deeply moisturizing" and offering an "etheral glow," as touted on its product page.
Beyond selling out at least one occasion, as Harper's Bazaar reported, Dieux Skin's Instant Angel Skin Restoring Moisturizer has garnered rave reviews from beauty critics, including Byrdie's Olivia Hancock, who gave the moisturizer 4.7 out of 5 stars.
"If you're looking for a high-quality moisturizer to soothe your dehydrated skin, look no further than Dieux's Instant Angel," Hancock wrote in the final verdict section of her review. "I instantly fell in love with its luxurious creamy texture and deeply moisturizing qualities."
MY LIP GLOSS IS POPPIN': THREE WAYS TO ROCK THE LIP GLOSS TREND IN 2022