SHOPPING
Last Minute Mother's Day Gifts That Will Still Wow Mom — Shop Now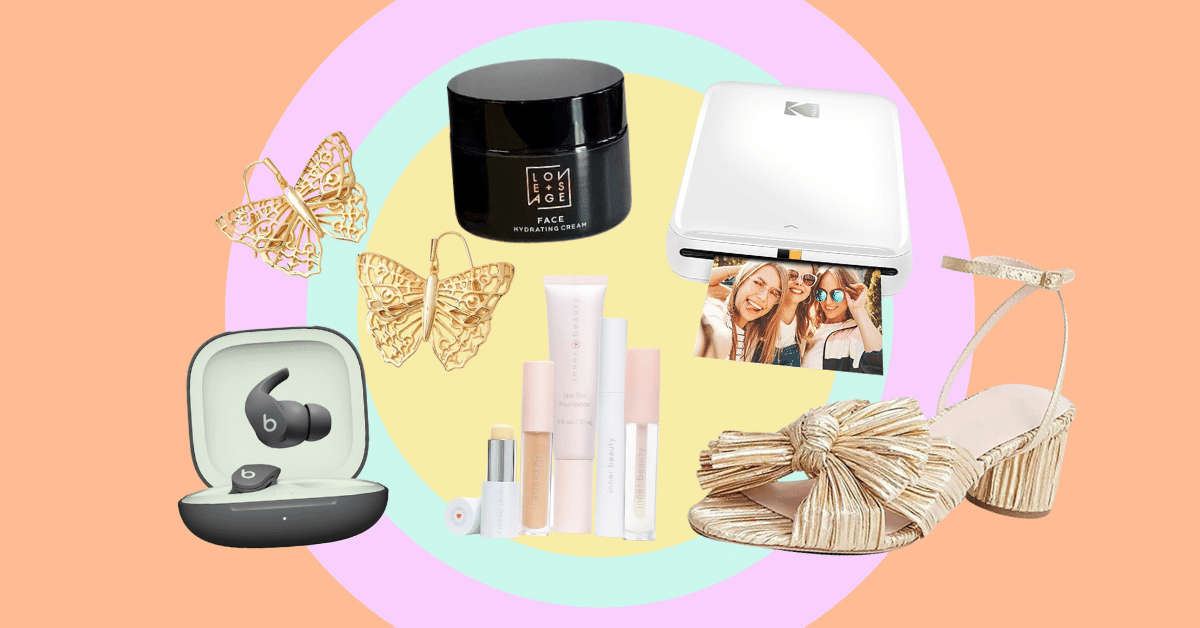 All products featured on OK! Magazine are independently selected by our editors. However, when you buy something through our retail links, OK! Magazine may earn an affiliate commission.
If you're still scratching your head over what to get mom this Mother's Day, don't fret, you're not the only one looking for last minute Mother's Day gifts. While you can definitely argue that you've already given my mom the best gift (yourself, duh) a little something extra doesn't hurt — plus we've found some pretty awesome deals that are sure to put a smile on mom's face. Put on your shopping game face and get ready to spoil mom, because the final countdown to Mother's Day starts now.
ON A BUDGET? CHECK OUT THE BEST MOTHER'S DAY 2022 SALES HAPPENING RIGHT NOW — SHOP NOW
Article continues below advertisement
Last Minute Mother's Day Gifts That Are Still Thoughtful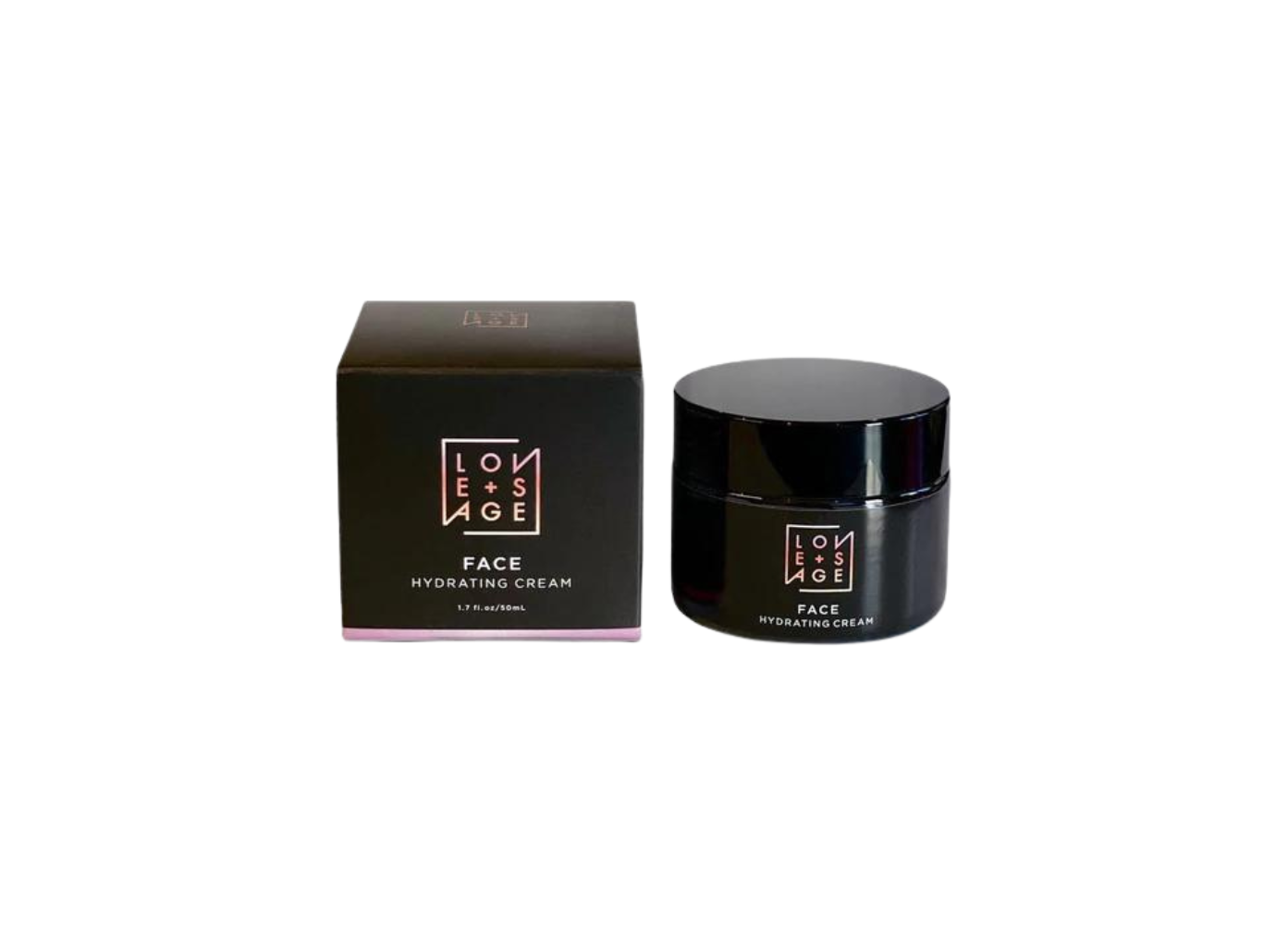 SHOP NOW/SEE IT
Love + Sage's Vitamin-Rich Hydrating Cream retails for $78 at loveandsagenyc.com.
Treat mom to a spa-like experience in a jar with the Vitamin-Rich Hydrating Cream from Love + Sage. Love + Sage is a female founded skincare brand that offers non-toxic, all-natural and organic products for the face and body. The whipped face cream is the latest addition to the Love + Sage line.
The Vitamin-Rich Hydrating Cream is packed with regenerative vitamins and botanical extracts that gives skin a dose of ultra-moisturizing hydration. Featured key ingredients include coconut oil, shea butter, vitamin E and rose hips that absorb effortlessly into the skin. Mom can enjoy her new (favorite) face cream morning or night to achieve a luminous lit-from-within glow.
Article continues below advertisement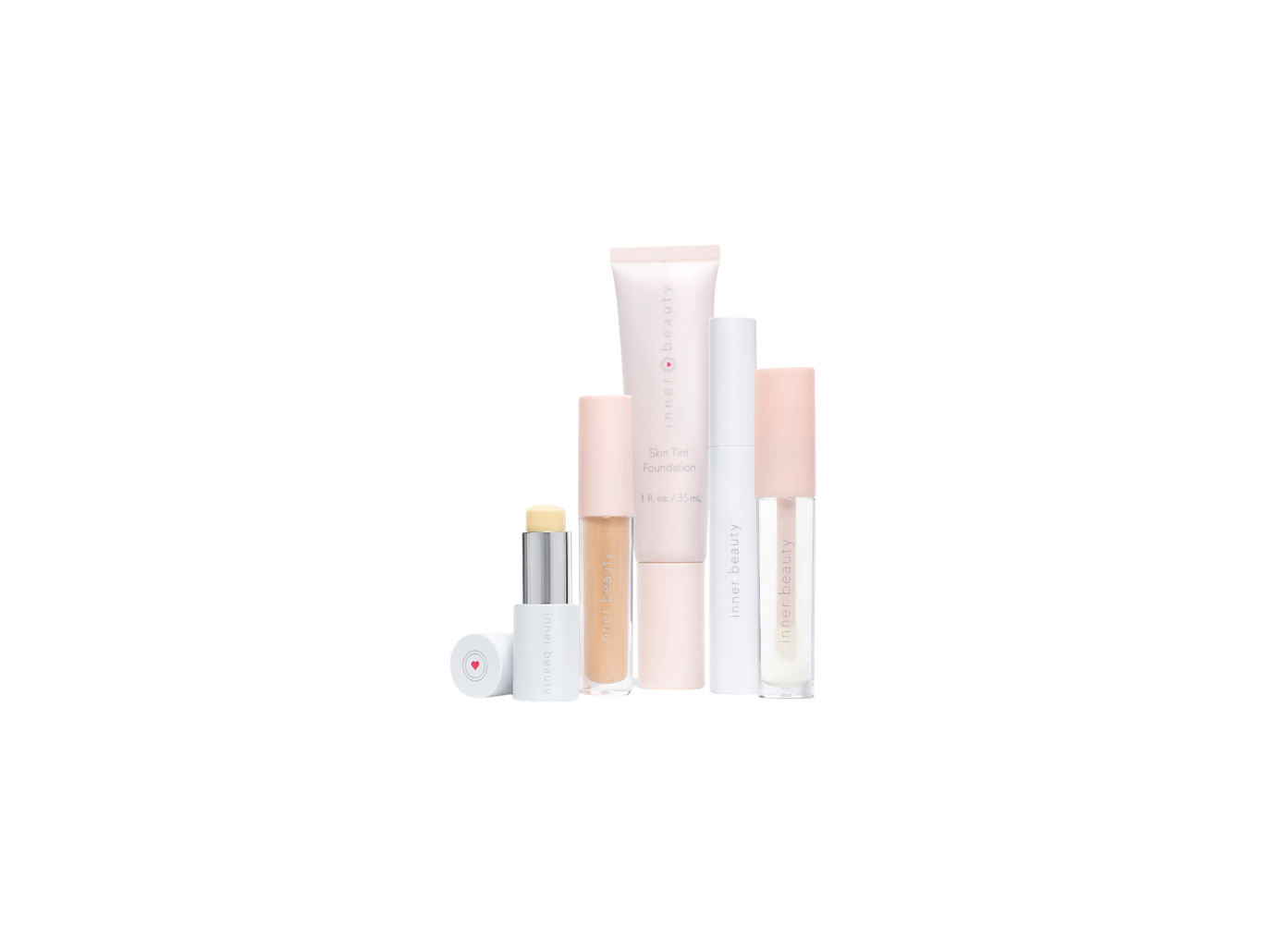 SHOP NOW/SEE IT
Inner Beauty Cosmetics' Clean Beauty Essentials Set retails for $125 at innerbeautycosmetics.com.
This Inner Beauty Cosmetics gift set will help mom achieve the summer makeup trend in less than 5 minutes. Short on time but never on feeling confident and beautiful in one's own skin, the Clean Beauty Essentials set from Inner Beauty Cosmetics features five full-sized products for beauty on the go.
Female founded and developed with a team of doctors and chemists, Inner Beauty Cosmetics encourages health and beauty from the inside out — and the essentials set does just that. The Skin Tint Foundation moisturizes and evens skin tone while super cream Skin Care Concealer effortlessly minimizes imperfections. Smudge Proof Sugar Coated mascara delivers an eye-opening look while lip products Stay Calm Lip Balm and Shine Infusion Lip Oil finish the look with a perfect pout. All Clean Beauty Essentials are dermatologist tested, gluten free and safe for sensitive skin.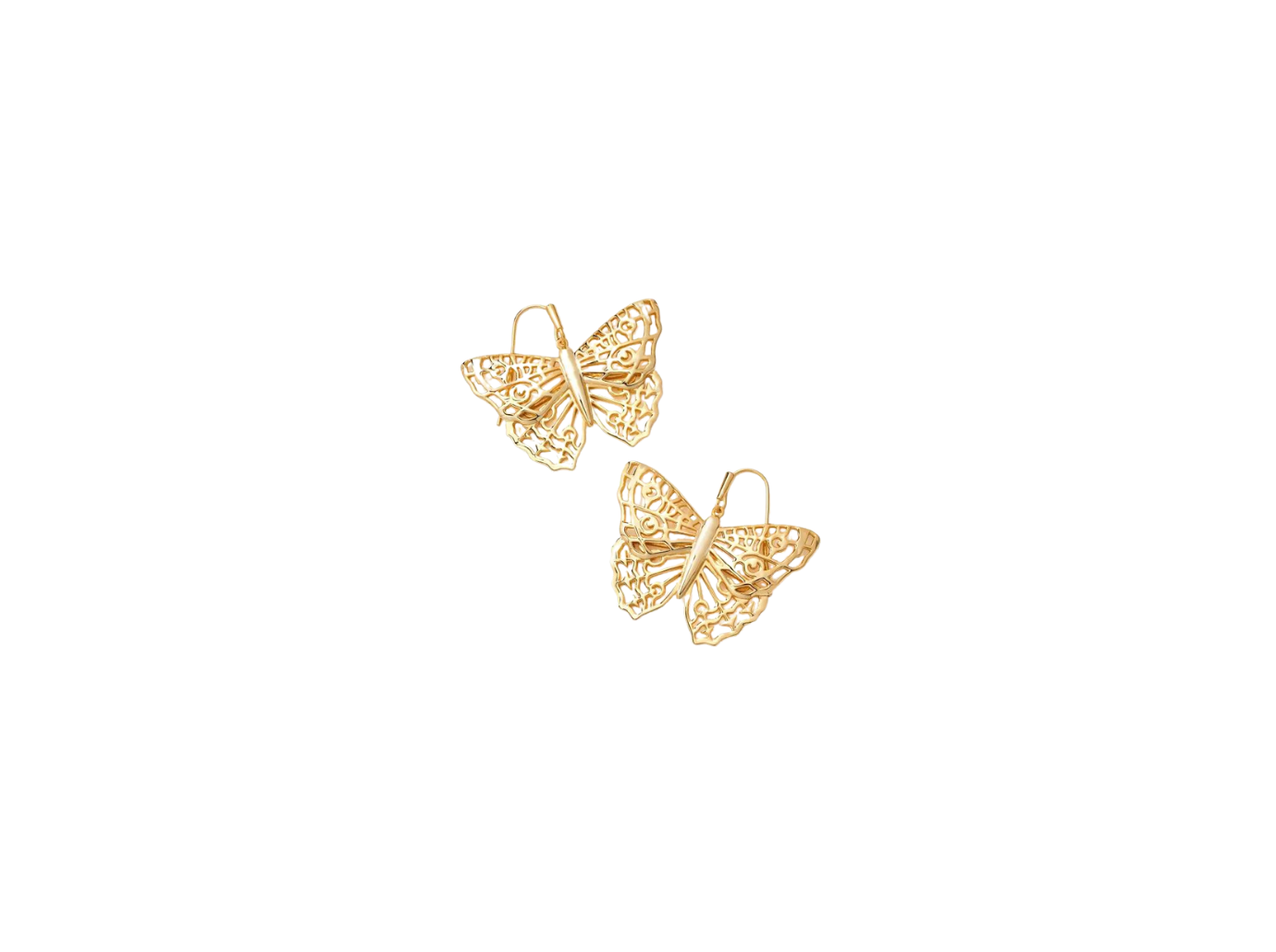 SHOP NOW/SEE IT
Kendra Scott's Hadley Butterfly Drop earrings retail for $75 at kendrascott.com.
They say mother knows best, and when it comes to fashion and fine jewelry, mom Kendra Scott certainly knows what she's talking about. Founded from her home, working mom Scott has built her name into a legacy. Keeping her roots close to her heart, Scott has awesome deals to help you spoil mom (or yourself) this Mother's Day with $5 two day shipping on all orders now through May 3.
Article continues below advertisement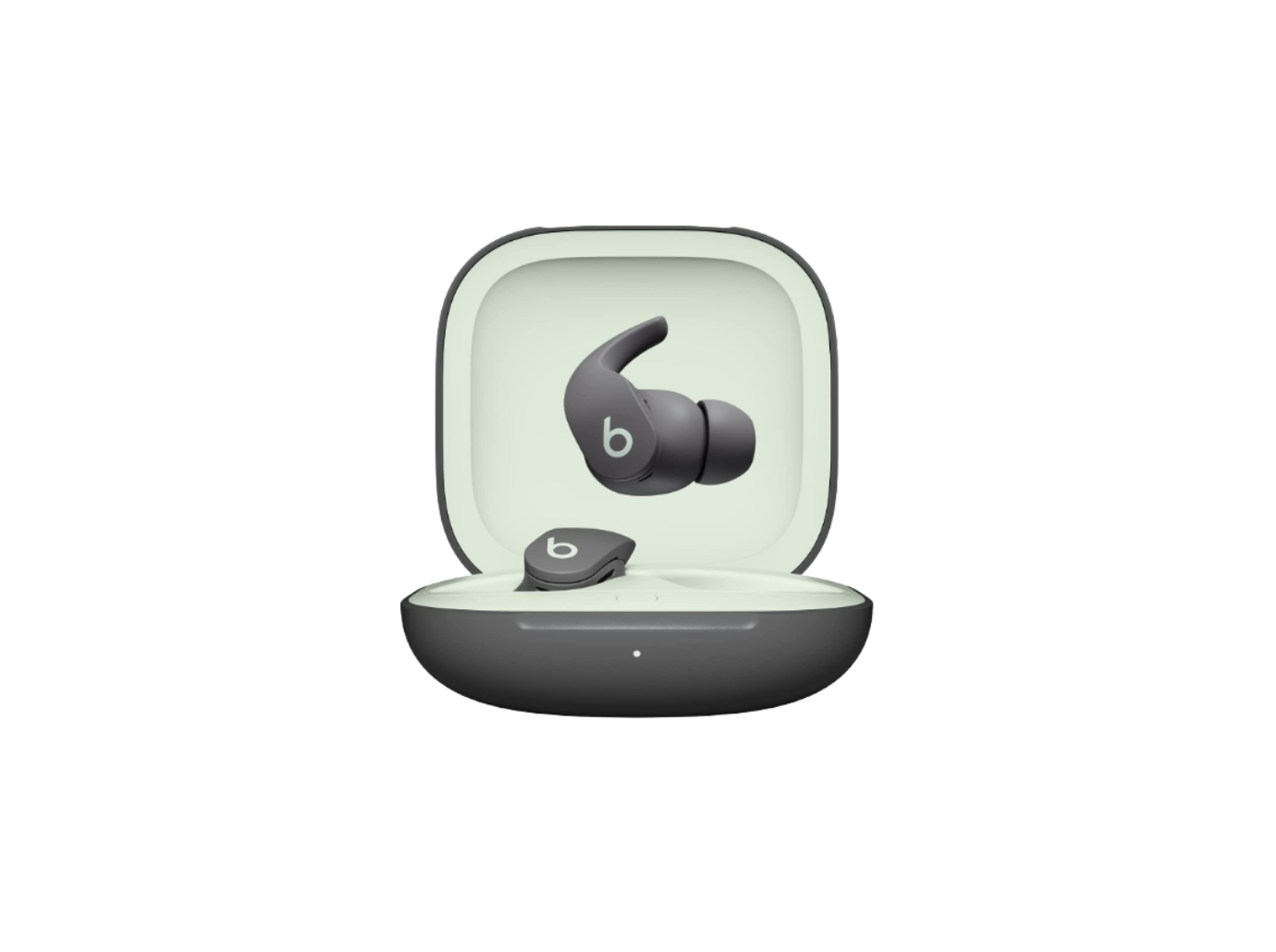 SHOP NOW/SEE IT
Beat's Beats Fit Pro retails for $179.95 at amazon.com.
Silence is golden and there's possibly no better gift to give mom than the gift of silence — allowing her listen and watch her favorite podcast, music or show uninterrupted. On sale for a limited time and ready to ship in time for Mother's Day, the Beats Fit Pro by Beats By Dre offers mom the gift of noise cancelling entertainment in a sleek package. The wireless earbuds have received an upgrade with the Apple H1 chip for automatic switching and pairing for Apple devices and use of Siri commands. The pocket-sized charging case guarantees 24-hours of charge while the earbuds themselves can hold a charge for up to 6-hours at a time.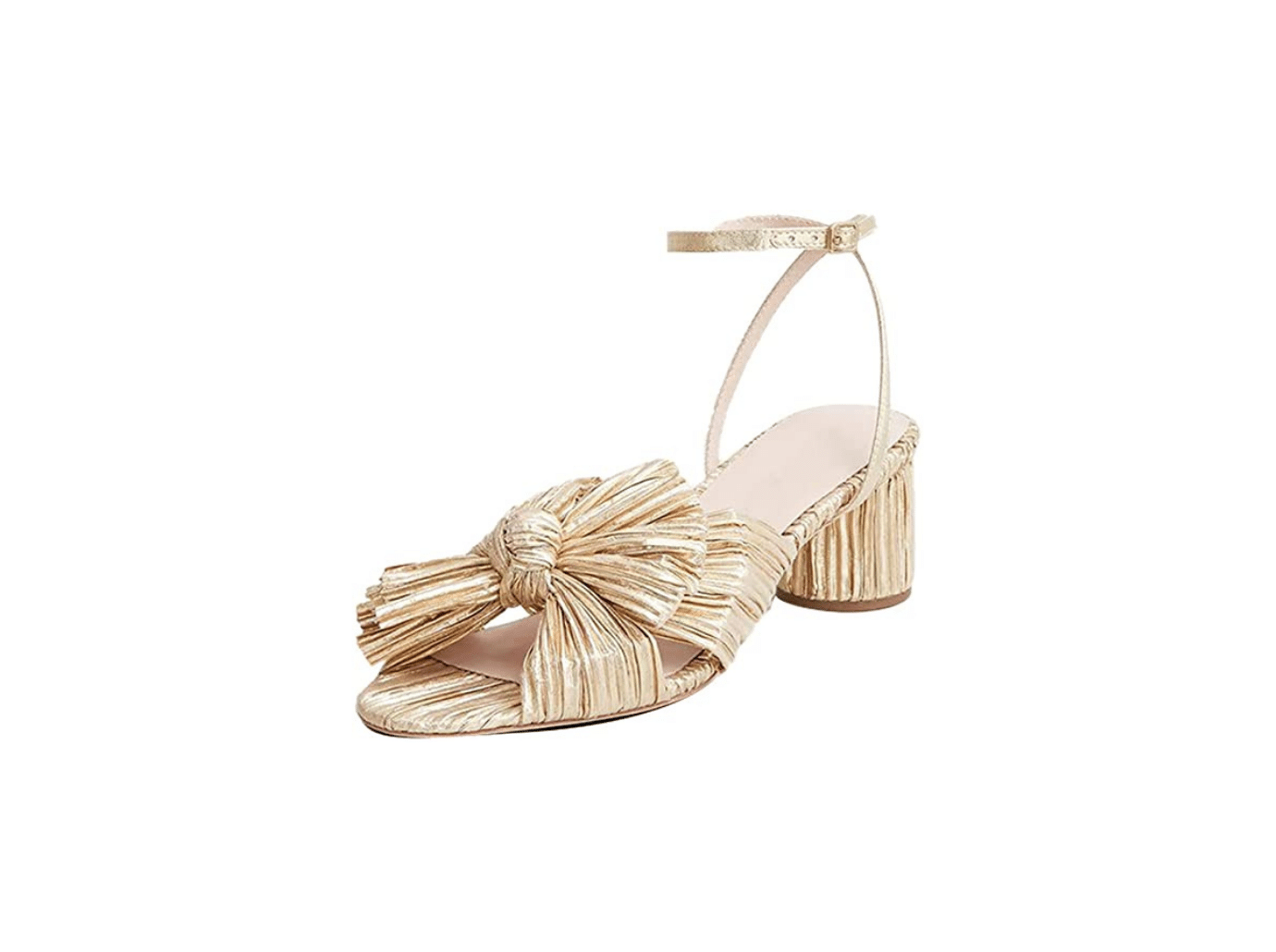 SHOP NOW/SEE IT
VIMISAOI's Womens Pleated Bow Heel Sandals retail for $55.99 at amazon.com.
Stylish moms deserve the best accessories, so what's better than gifting your mom the IT sandal of the moment? A high-end dupe, the VIMISAOI Women Pleated Bow Heel Sandals add the perfect amount of glam to any outfit. Available in a variety of colors, patterns and heel heights, you can find the perfect fit for mom. A secure ankle strap and sturdy block heel ensure that mom can comfortably wear these heels all day long and make them the perfect wedding guest shoe of the season.
Article continues below advertisement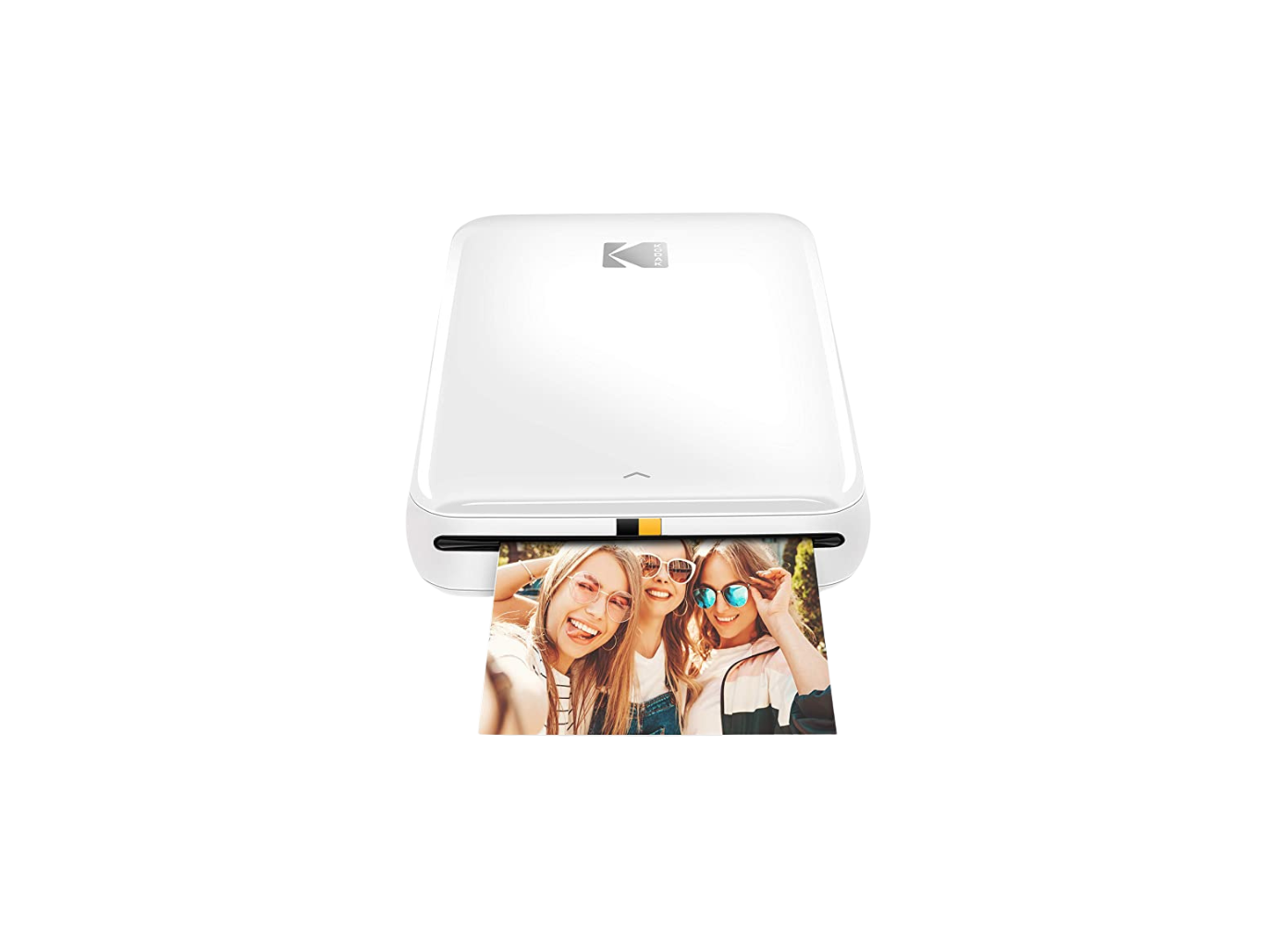 SHOP NOW/SEE IT
KODAK's Step Wireless Mobile Printer retails for $69.60 at amazon.com.
Memories make the best gifts and the KODAK Step Wireless Mobile Printer makes it easy to print momentos wherever they're made. Compatible with iOS, Android and Bluetooth devices, the compact photo printer wirelessly connects to your mom's mobile device or tablet so she can easily choose her favorite pictures to print.
Mom can take her memories a step further with the KODAK app, which allows for editing prior to printing. The KODAK Step Wireless Mobile Printer can print up to one photo per minute and includes a rechargeable battery that can print up to 25 photos per full charge.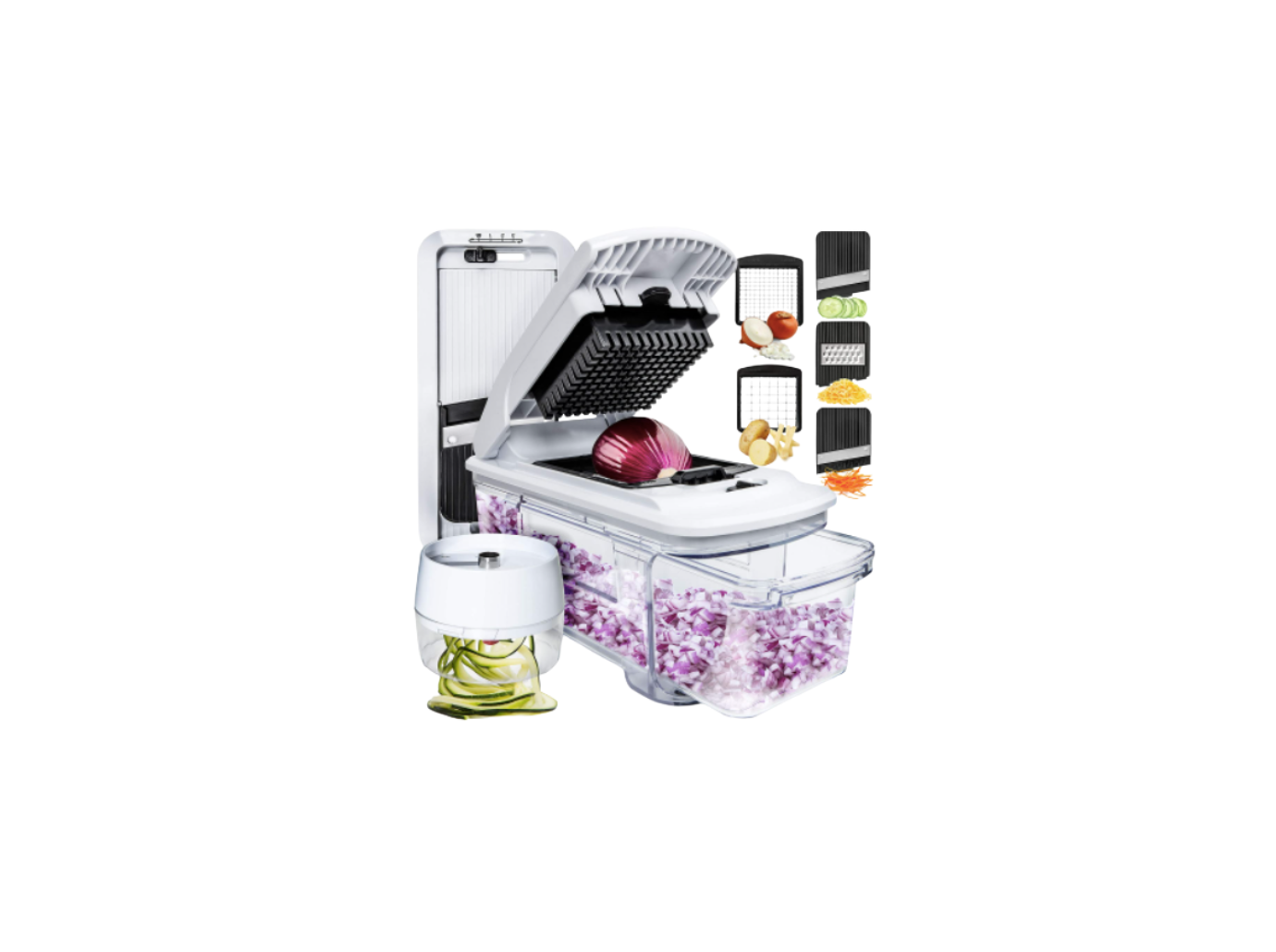 SHOP NOW/SEE IT
Fullstar's All-in-One Vegetable Chopper retails for $39.98 at amazon.com.
It may not be glamorous, but it's practical and makes life a lot easier — two traits that are always wins in the gift department. The Fullstar All-in-1 Vegetable Chopper has over 13,400 4.5-star Amazon reviews for good reason. The convenient food chopper comes with everything you need to prepare delicious meals in a fraction of the time spent using (and cleaning) cutting boards and knives.
Five interchangeable stainless steel blades are thoughtfully included to prepare a variety of vegetables, meats and cheeses for cooking. The BPA-free food chopper features a direct catch-all that makes transferring prepped food easier than ever while minimizing clean-up efforts. To make this gift even better, the food chopper also includes a 3-in-1 adjustable spiralizer!
Article continues below advertisement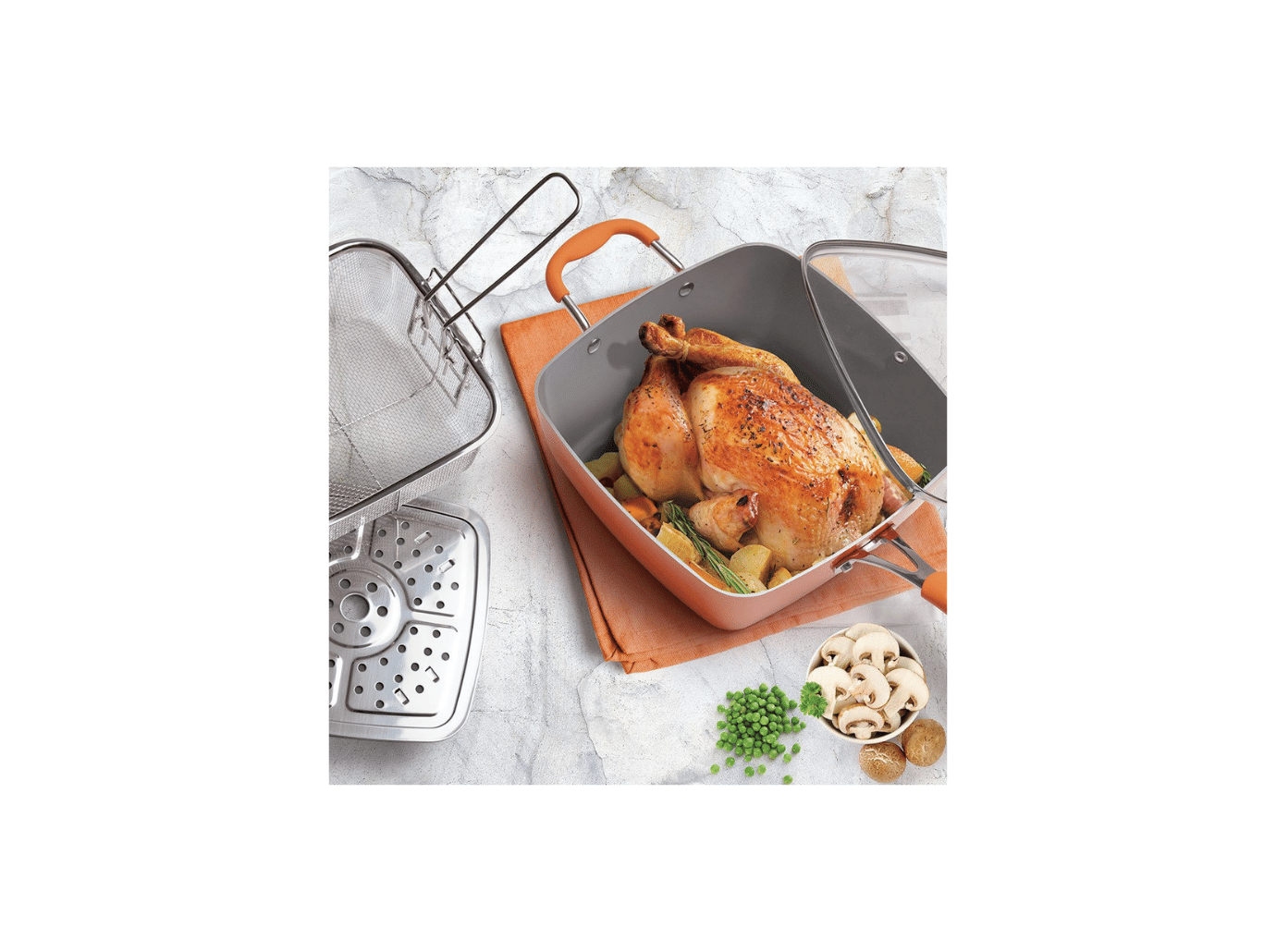 SHOP NOW/SEE IT
MasterChef Cookware's 5-Piece Fry and Steam Cook Set retails for $35.99 at event.fusionguard.com.
Get mom a pan that can do it all this Mother's Day. Perfect for those on a budget and don't want to sacrifice quality is the MasterChef 5-Piece CHAMPIONS' Fry and Steam Cook Set. The MasterChef CHAMPIONS' Fry and Steam Cook Set is the latest collection from Fusion Guard and comes with the stamp of approval from TV's MasterChef all-stars like Season 11 winner Kelsey Murphy.
The mighty 4.5-quart casserole pan can do the job of several pots in one convenient design. The deep and versatile pan can broil, bake, roast and sauté, plus the casserole pan comes with steam tray insert, deep-fry basket with handle and pan protector at no extra cost. Act fast because this space saving super pan is on sale for 40% off!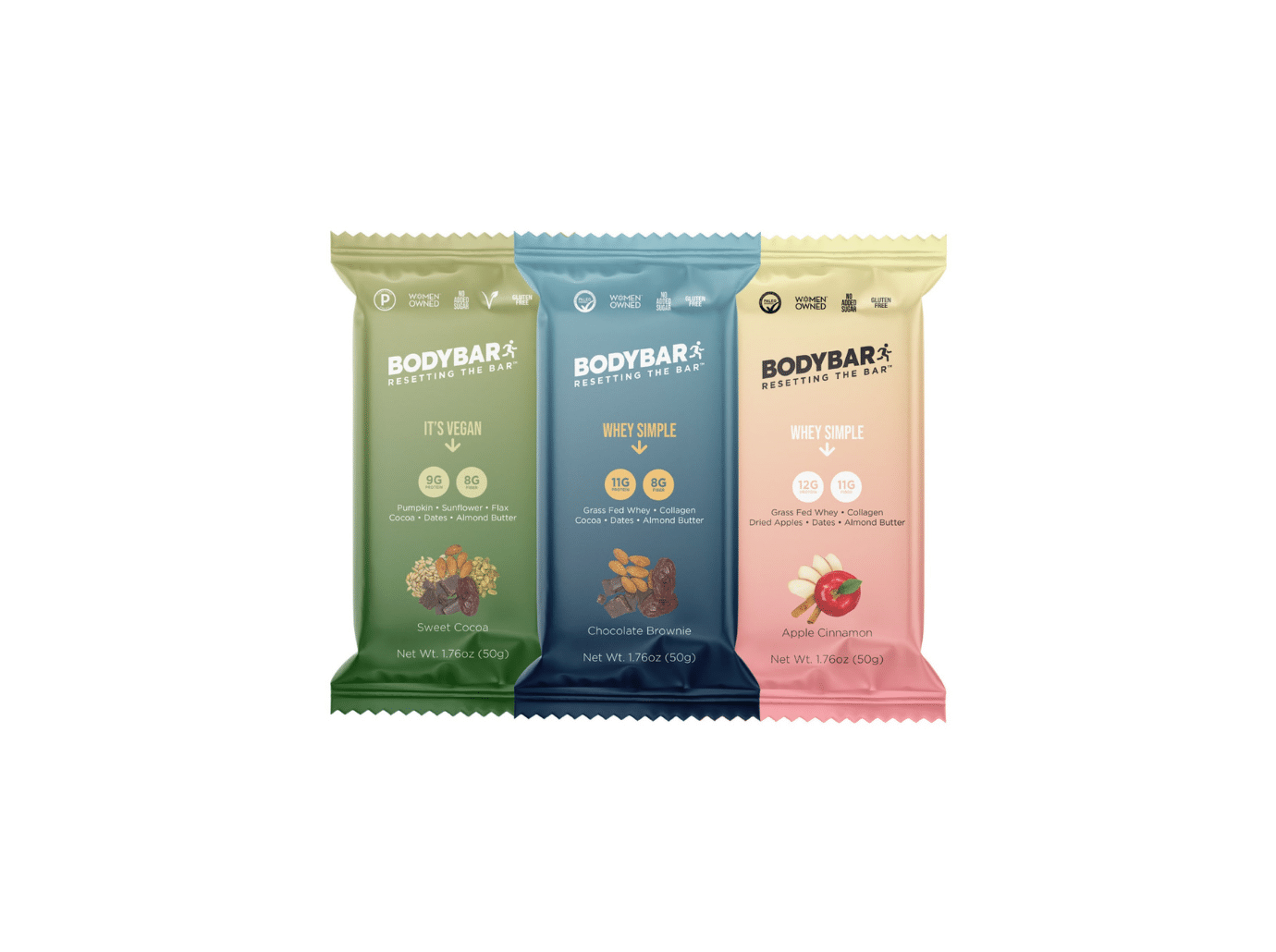 SHOP NOW/SEE IT
BodyBar Protein's Protein Bar Sample Pack retails for $10.50 at bodybarprotein.com
Who doesn't love a delicious treat? And even better if it's good for you! Female founded BodyBar Protein features decadent protein bars made from real ingredients. Flavors include apple cinnamon, chocolate brownie and sweet cocoa. BodyBar Protein bars are paleo friendly, gluten free, non-GMO and have no sugar added. Simply put, these protein bars are simply delicious and are sure to become mom's newest guilt-free treat.