SHOPPING
Microdosing Delta 9 THC: The Benefits, How To Use & More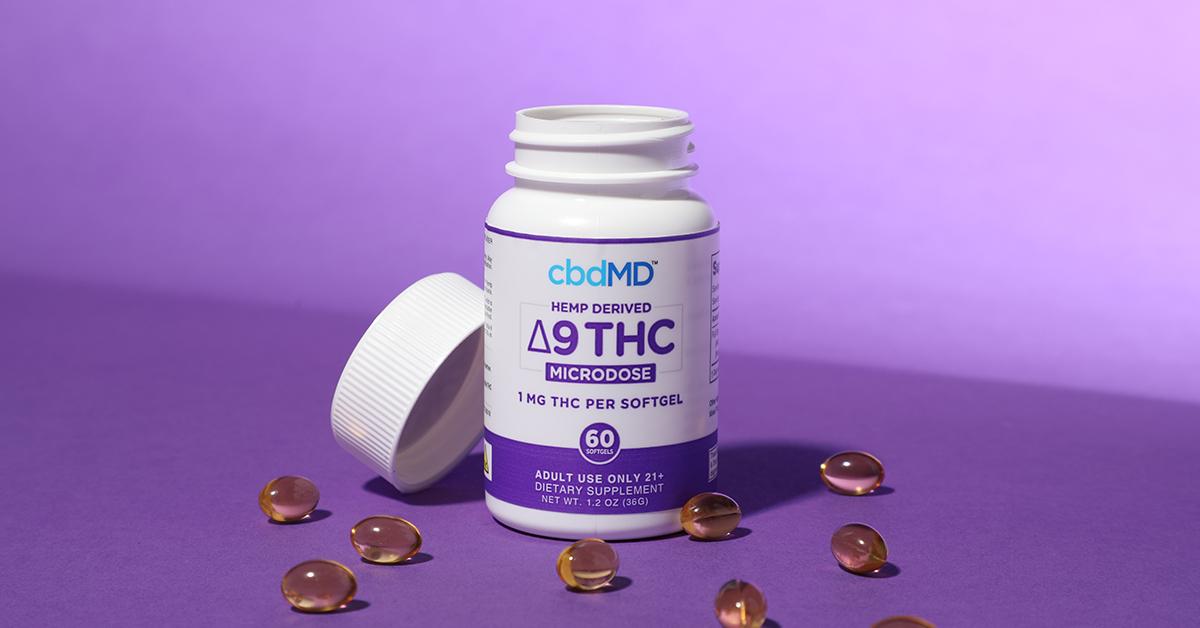 In case you hadn't heard, both cannabis and hemp are making a comeback. Although the old hippies may have overdone it, scientists and regular folks are realizing that they were onto something – cannabis and hemp extracts like Delta 9 THC really do have great benefits, so long as you use it properly.
But what is using it properly? That depends on what you're using it for, but one of the most popular methods is microdosing. This helps people gain the benefits while minimizing unwanted side effects. So, let's explain exactly how that works.
The Benefits of Delta 9 THC
Delta 9 THC is basically the type of THC that you naturally get when both cannabis and hemp are heated – whether from cooking, smoking, or even drying in the sun. So, it's the stuff that gives the potheads their "high." But it has many positive effects apart from that, including:
Relaxation and stress management

Better sleep

Internal bodily support

Easing minor discomforts

Improved mood
Another benefit of Delta 9 compared to another form of THC you might have seen, Delta 8, is that Delta 8 can be made artificially with harmful chemicals, while Delta 9 is the more natural form. But if you want to gain these benefits without getting stoned, you need to carefully measure just the right amount of Delta 9 THC, right down to the milligram. That's where microdosing comes in.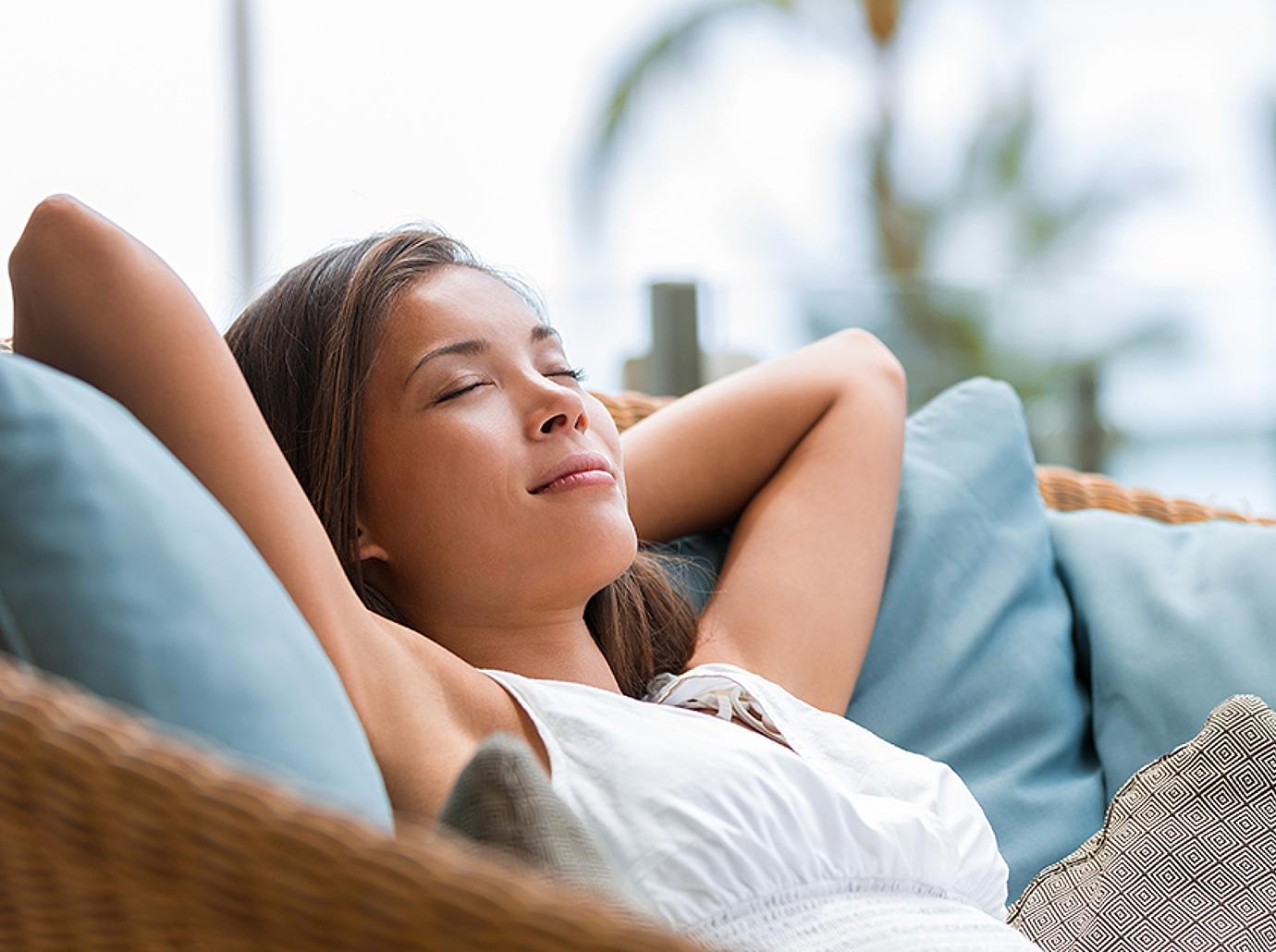 What Is Microdosing?
Think of taking THC (or any other supplement) as being like eating. If you were able to eat only one meal a day, you'd want to eat a lot. You'd feel very full and sluggish for a while, then you'd have a lot of energy as your body burned through the food, and then you'd crash. By the time your next mealtime rolled around, you'd be ravenous.
That's why most people don't eat like that. Instead, we pace our eating out to several meals a day, with maybe a snack here and there if we feel our energy flagging. Not only does eating that way feel better, it's also better for your body.
Microdosing is based on the same idea. Instead of taking a big dose of a supplement once a day, you take a small amount every few hours. That way, a low but steady level of the substance is always in your system.
You can see why this would be an especially appealing way to use Delta 9 THC. After all, people who use large amounts of it talk about "getting high" and "coming down" for a reason. You don't want either of those – you just want it to keep you feeling good all day and night.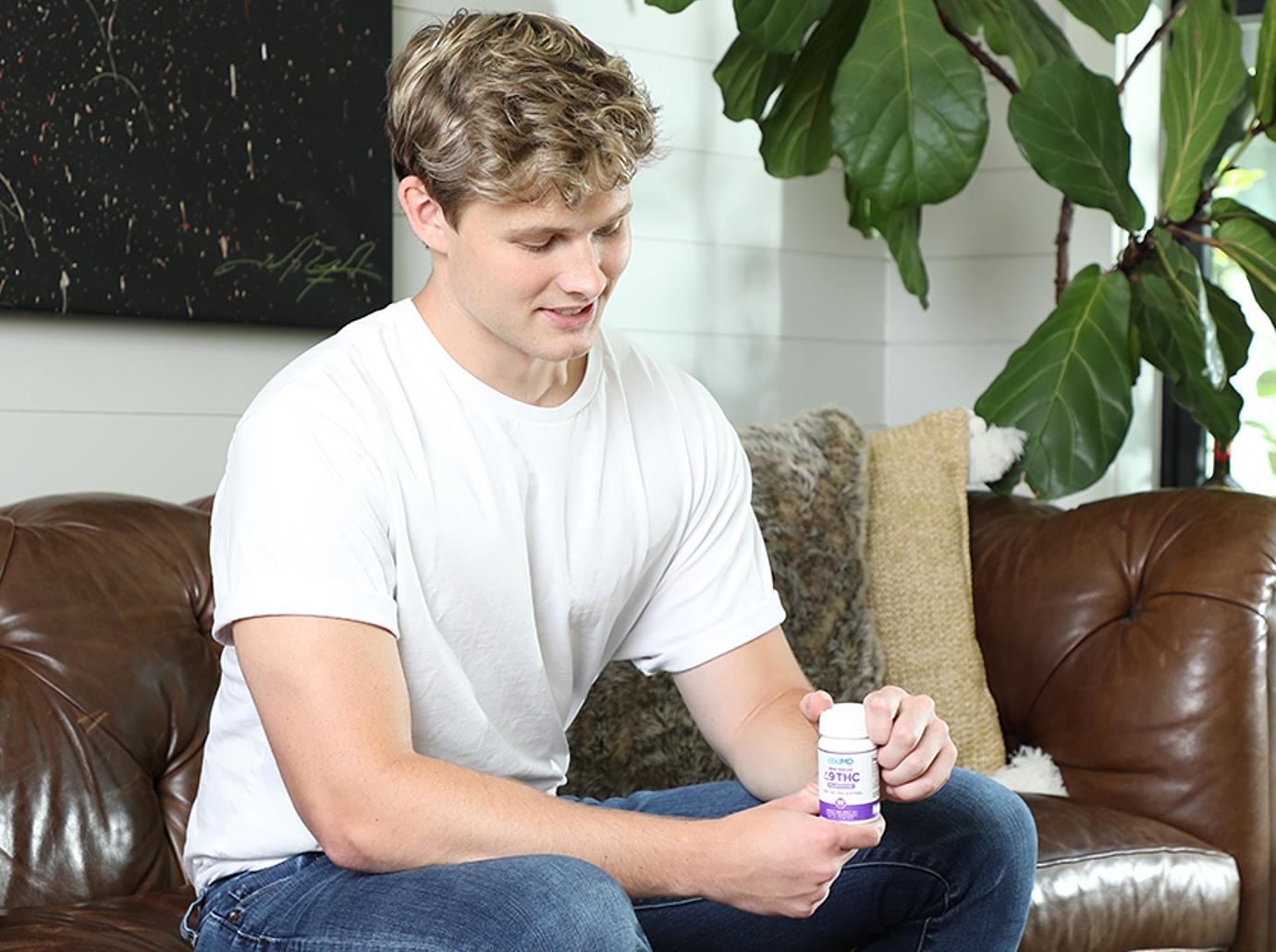 How to Microdose Delta 9 THC
While whole cannabis has its fans, if you really want to control your THC intake at the level of microdosing, you'll want a refined product. Fortunately, it's possible to get a refined product that includes all the valuable properties of cannabis without the natural variations.
cbdMD's microdose Delta 9 THC capsules are great for this purpose. Each capsule contains exactly 1 mg of Delta 9 THC along with 9 mg of other hemp extracts – mostly CBD. So, if you're already a CBD user, you'll love having your CBD with the little "something extra" provided by THC. And because their products are derived from hemp, these products are considered federally compliant with the standards of the 2018 Farm Bill. That means they can ship directly to you!
Using the capsules makes microdosing super simple. Just swallow one with a glass of water or your favorite beverage every four to six hours. Continue this way for a few weeks and monitor how you feel. If you feel you need to, add another capsule to your serving, but any increases should be slow, so your body has time to adjust.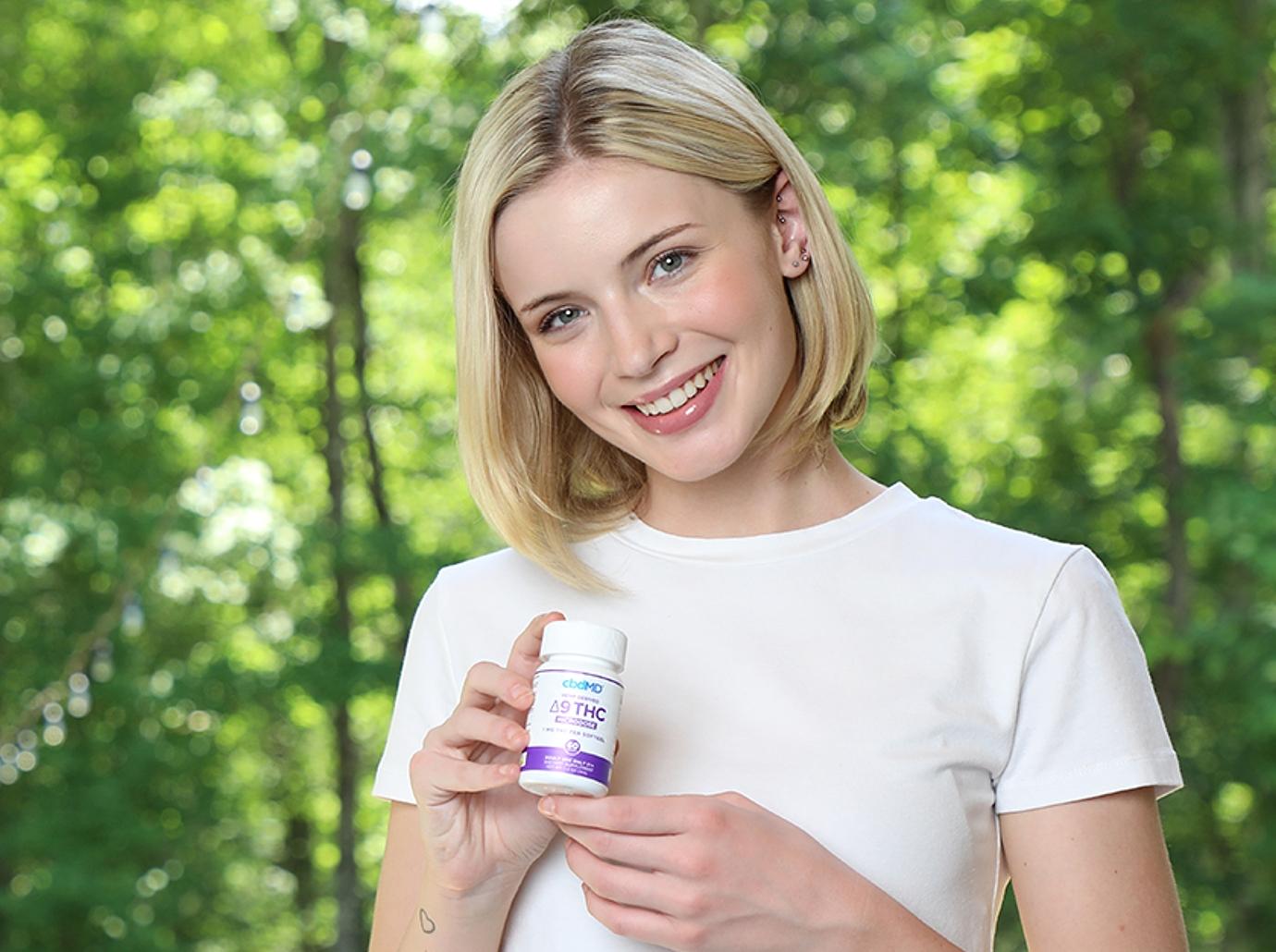 Use Delta 9 Responsibly
Even if you're just taking microdoses of THC, keep the following in mind:
You must be over 21 to use it.

You should talk to your doctor first, especially if you're on medication.

Even in microdoses, Delta 9 THC will show up on a drug test.

While cbdMD's Delta 9 capsules comply with federal laws, some state laws are more restrictive. Be sure you know your state's cannabis laws before ordering them.
But if none of those are issues for you, Delta 9 THC can be a great addition to your wellness routine. Welcome to the new age!