THE CHECKOUT
MTV Video Music Awards '21 Giveaway! Submit Your Name & Email For A Chance To Win $580 Worth Of Prizes — Enter Now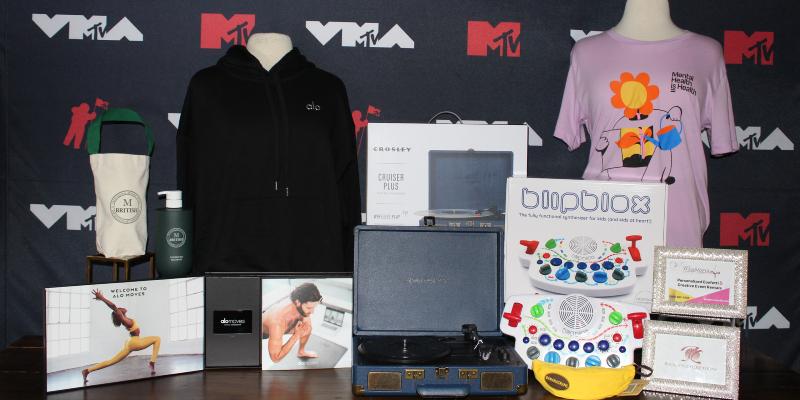 Feel like a celeb for the MTV VMAs by entering to win our star-studded giveaway!
Article continues below advertisement
The 2021 MTV Video Music Awards are finally back, taking place this Sunday, September 12, at the Barclays Center in Brooklyn, New York. This year's award show will mark the first time since 2013 that the venue will hold the VMAs, hosted by the ever-popular "Say So" rapper and singer, Doja Cat.
OK! is giving one lucky winner the opportunity to win $580 worth of prizes — including gifts from Alo Moves, Alo Yoga, Blipblox, Crosley and more! Keep scrolling to check out the awesome list of prizes you could take home, and most importantly, don't forget to submit your name and email at the bottom of the page to enter this limited-time giveaway, produced by Backstage Creations!
Article continues below advertisement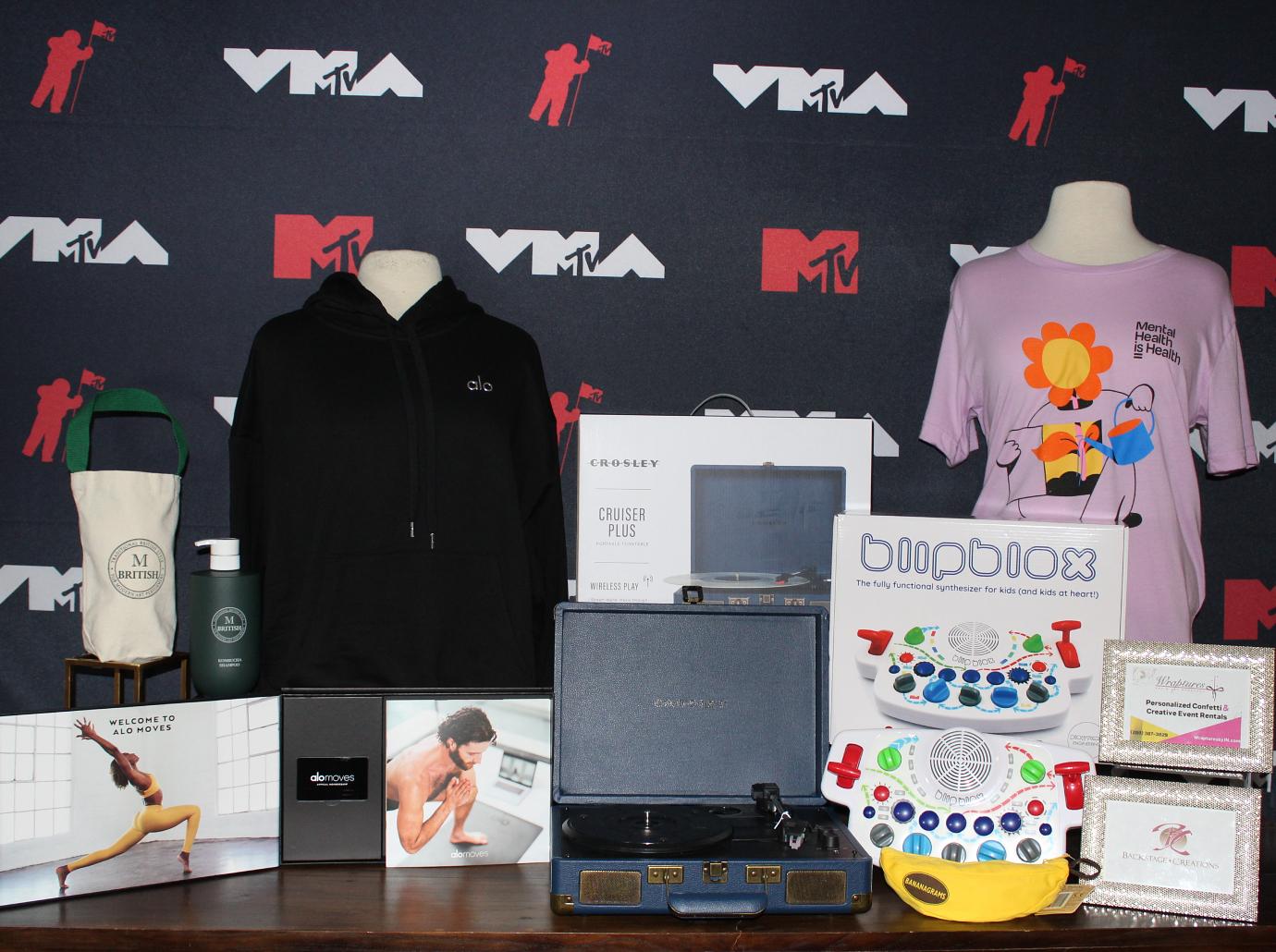 Alo Moves Annual Membership
Find what moves you with an Alo Moves Annual Membership — your on-demand yoga, fitness and mindfulness platform for at-home and on-the-go.
Article continues below advertisement
Alo Yoga Accolade Hoodie
Win an Alo Accolade Hoodie, a wear-right-now, love-forever superstar thanks to its fresh chrome logo and tipped drawstrings that instantly elevate this classic, oversized look.
Bananagrams
Bananagrams is a celebrity-favorite, fast and fun word tile game for on-the-go that is addictively simple, and simply addictive.
Article continues below advertisement
Blipblox Synthesizer
Blipblox is a fully functional synthesizer that has been simplified so that anyone — even kids as young as 3-years-old — can create music just like a real producer.
British M Kombucha Haircare
British M's Kombucha Shampoo is a new luxury natural "TeaTox" for hair and scalp wellness that leaves hair resilient, nourished, shiny, smooth and in healthy harmony — removing environmental build-up and preventing shedding hair.
Article continues below advertisement
Crosley Cruiser Plus Turntable
The one, the only, the original, Crosley Cruiser is now made with improved functionality in the Crosley Cruiser Plus. This terrific turntable is lightweight in its charming suitcase-style shell, easy to use and a delight to hear. With pitch control, built-in speakers and a Bluetooth receiver, the Cruiser Plus is ready to jam vinyl or your digital music. This custom designed record player was made exclusively for the VMAs!
MTV "Mental Health Is Health" T-Shirt
Get your very own "Mental Health Is Health" T-shirt promoting MTV Entertainment Group's initiative to normalize conversation, create a connection to resources and inspire action on mental health.
Article continues below advertisement
Wraptures by JN Personalized Confetti
Win a voucher for a free order of Personalized Confetti from Wraptures by JN to make your VMA watch party feel like the real deal.
Want to get in on the fun and take home ALL seven incredible prizes listed above? Enter your name and email ASAP for your chance to win, here.
Article continues below advertisement
While you're at it, be sure to check out our VMA voting on VersusGame below to place your bets on who will take home the titles this Sunday!
ARTIST OF THE YEAR
Article continues below advertisement
SONG OF THE SUMMER
THE KID LAROI
VIDEO OF THE YEAR