THE CHECKOUT
Get Better Sleep, Improved Mobility, Boosted Energy & Brain Stimulation At Muscle Lab L.A. Frequented By Celeb Members Jake Paul, Stassie Karanikolaou, Winnie Harlow, More — Book Now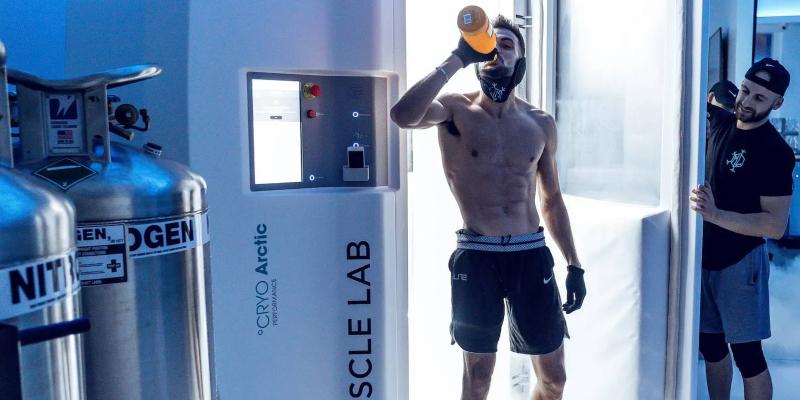 All products featured on OK! Magazine are independently selected by our editors. However, when you buy something through our retail links, OK! Magazine may earn an affiliate commission.
Article continues below advertisement
Looking for a one-stop-shop for all things health and wellness? Well, look no further because OK! is here to tell you all about our new favorite find — Muscle Lab!
Located in Los Angeles, Muscle Lab is a muscle recovery and wellness lounge that offers a vast array of therapeutic treatments including Cryotherapy, Infrared Sauna, Stretch Therapy, IV Therapy, Cupping, Scraping, CBD Massage, Local Cryo, CryoSlimming, CryoToning, Theragun Massage, Normatec Compression Therapy and more — we know, we are impressed too! There is no service that Muscle Lab doesn't offer to help you recover from your workouts and rejuvenate your mind, body and soul.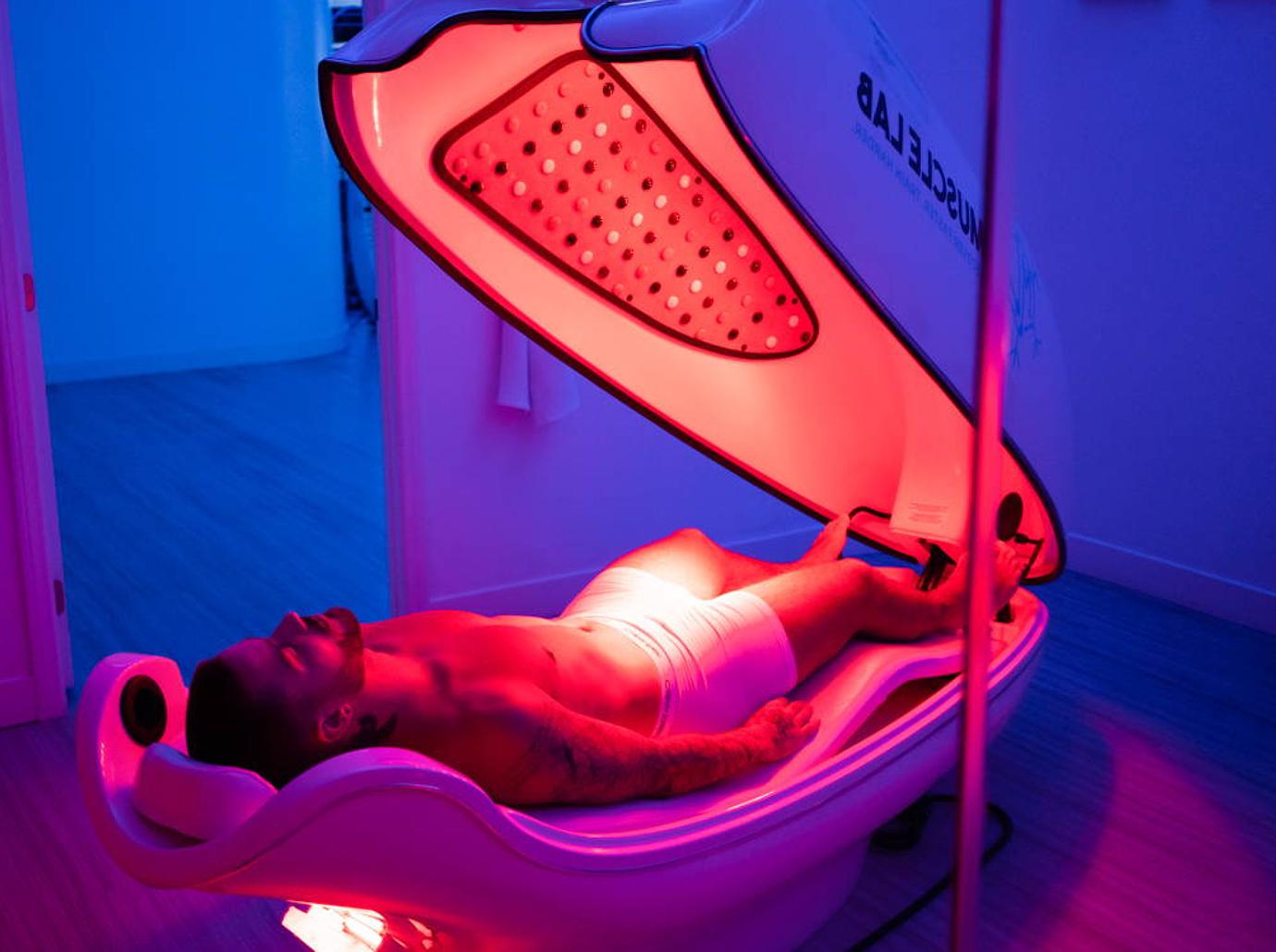 "Whether you're suffering from chronic illness and pain, need guidance in adopting healthy lifestyle habits or just want to relax, Muscle Lab can help. Combining a variety of services with the advancements of modern sciences, Muscle Lab offers the most integrative and comprehensive approach to health," as stated on their website. And their services are proven to help you get better sleep, improve mobility, boost energy and stimulate your brain.
But don't just take our word for it. Muscle Lab has an extensive and impressive list of celebrity members including Zedd, Carnage, Mustard, Winnie Harlow, Jake Paul, Bryson Tiller, Oscar De La Hoya, Ben Simmons, Anastasia Karanikolaou, Victoria Villarroel, ASAP Ferg, Abby Rao and Jack Gilinsky — just to name a few.
Muscle Lab also offers multiple different booking options so that you can recover faster and train harder, in the way that best suits your body. Choose between a single session appointment with an amazing Muscle Lab therapist, purchasing a long-term membership, treating yourself to a day pass or exploring their physical therapy/recovery and health/wellness plans.
And the best part? Booking a session with one of their therapists is as easy as 1, 2, 3!
1. Head to Muscle Lab's booking website here.
2. Add your preferred treatment(s) to your cart.
3. Checkout and experience Muscle Lab Los Angeles for yourself!
Keep scrolling to learn more about some of their must-have services — as provided on their website, https://musclelab.la/ — and how to book an appointment, membership and/or preferred plan today!
Cryotherapy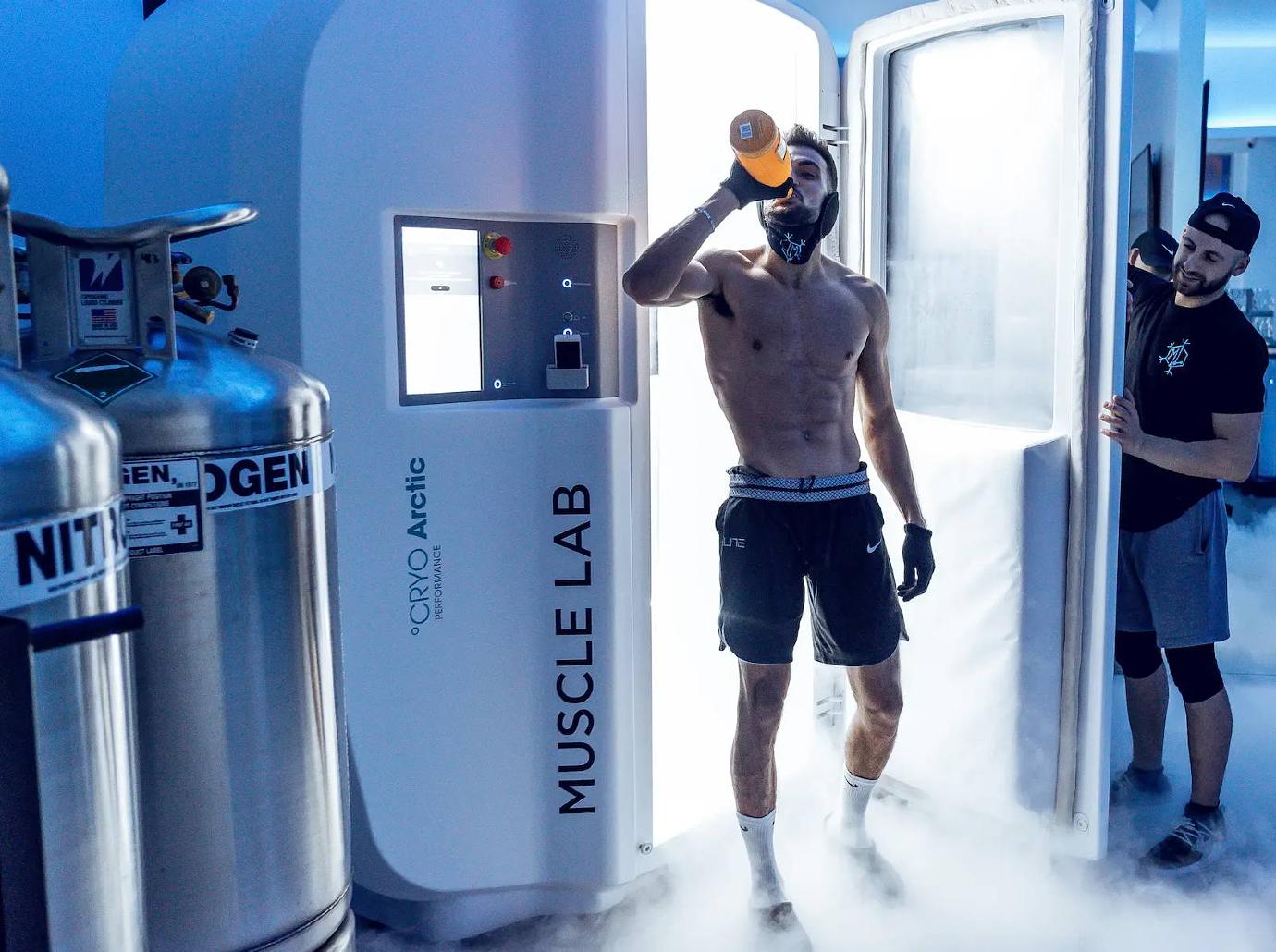 Cryotherapy is a 3-minute extreme cold temperature therapy treatment used by professional athletes, body builders and fitness and health enthusiasts to help recover faster after workouts and feel better. Muscle Lab offers the best Whole Body Cryotherapy chamber in the Los Angeles area, used and trusted by professional athletes and celebrities to accelerate their performance and overall well-being.
BENEFITS: Enhance Mood, Improve Immunity, Alleviate Pain, Reduce Inflammation, Relieve Sore Muscles, Increase Performance
IV Therapy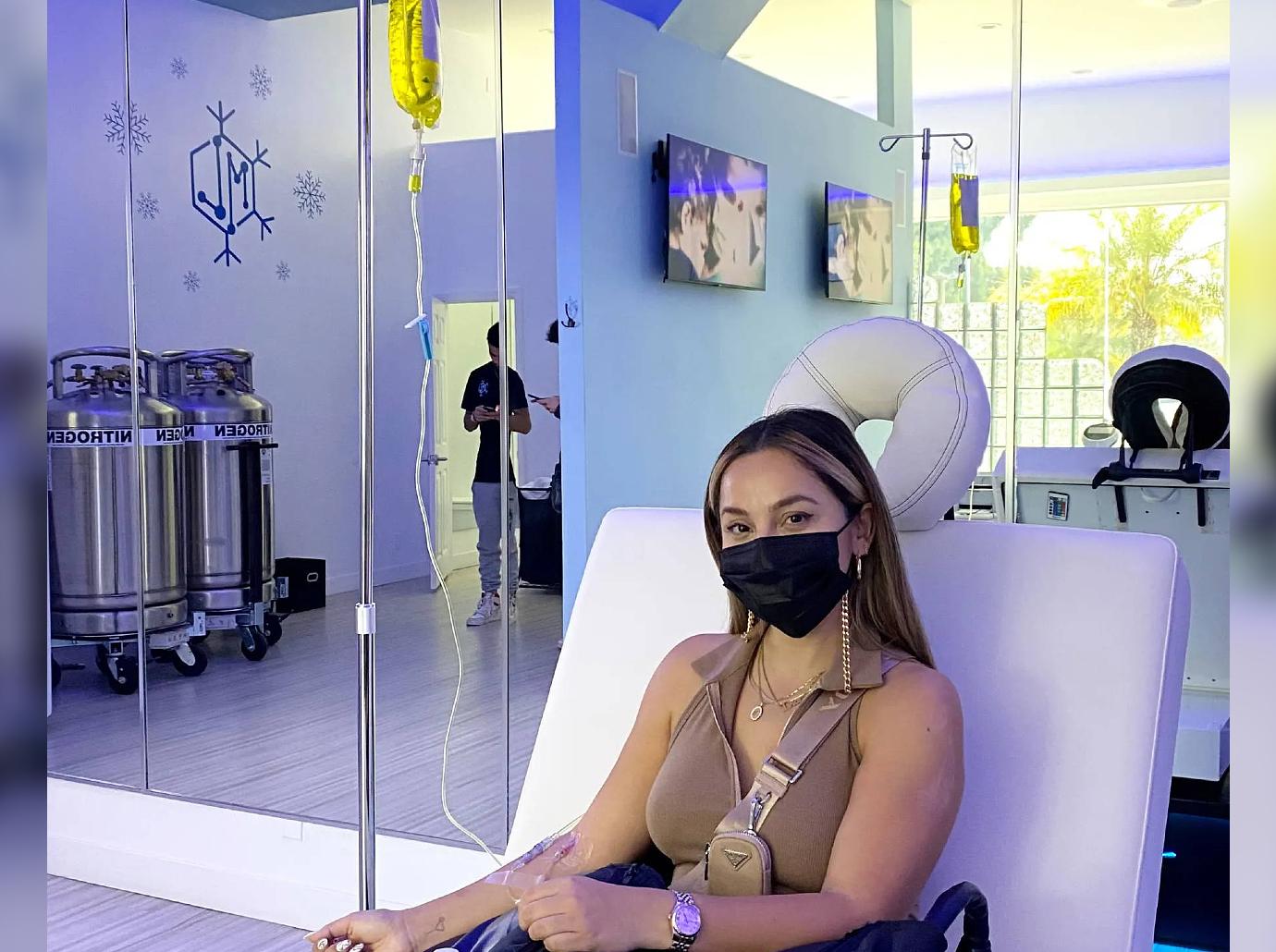 IV Therapy is a method of receiving vitamins and minerals through fluids into your veins and delivered directly to your bloodstream. With Muscle Lab's individualized IV therapies, you can hydrate, recover, energize and maintain your beautiful appearance by choosing from their Vitality, NAD +, Recovery, Immunity and Hydration IV cocktails.
BENEFITS: Improve Muscle Growth, Reduce Migraines, Increase Athletic Performance, Treat Arthritic Pain, Enhance Mood, Increase Metabolism
Article continues below advertisement
Infrared Sauna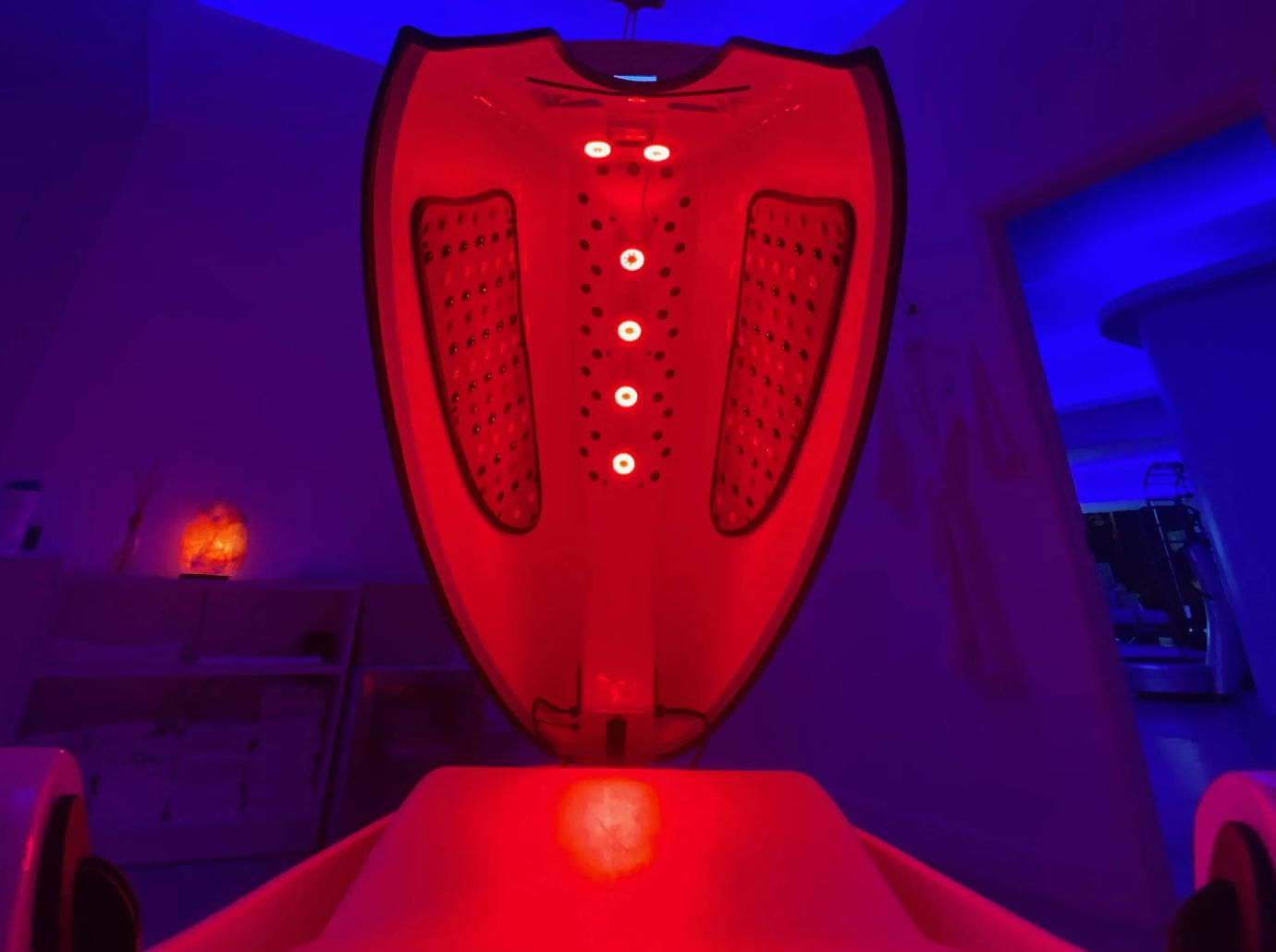 Infrared Sauna uses infrared lights to heat up your body temperature to cause an increase in blood flow — unlike a traditional sauna which uses actual heat. Enjoy all the recovery benefits of red-light therapy with Muscle Lab's Infrared Sauna to help you relax and get a full-body detox.
BENEFITS: Fully Body Detox, Weight Loss, Increase Metabolism, Decrease Stress, Lessen Fatigue, Improve Immune System, Promote Better Skin, Relieve Muscle Aches/Arthritis/Joint Pain, Reduce Cellulite
Article continues below advertisement
Normatec Compression Therapy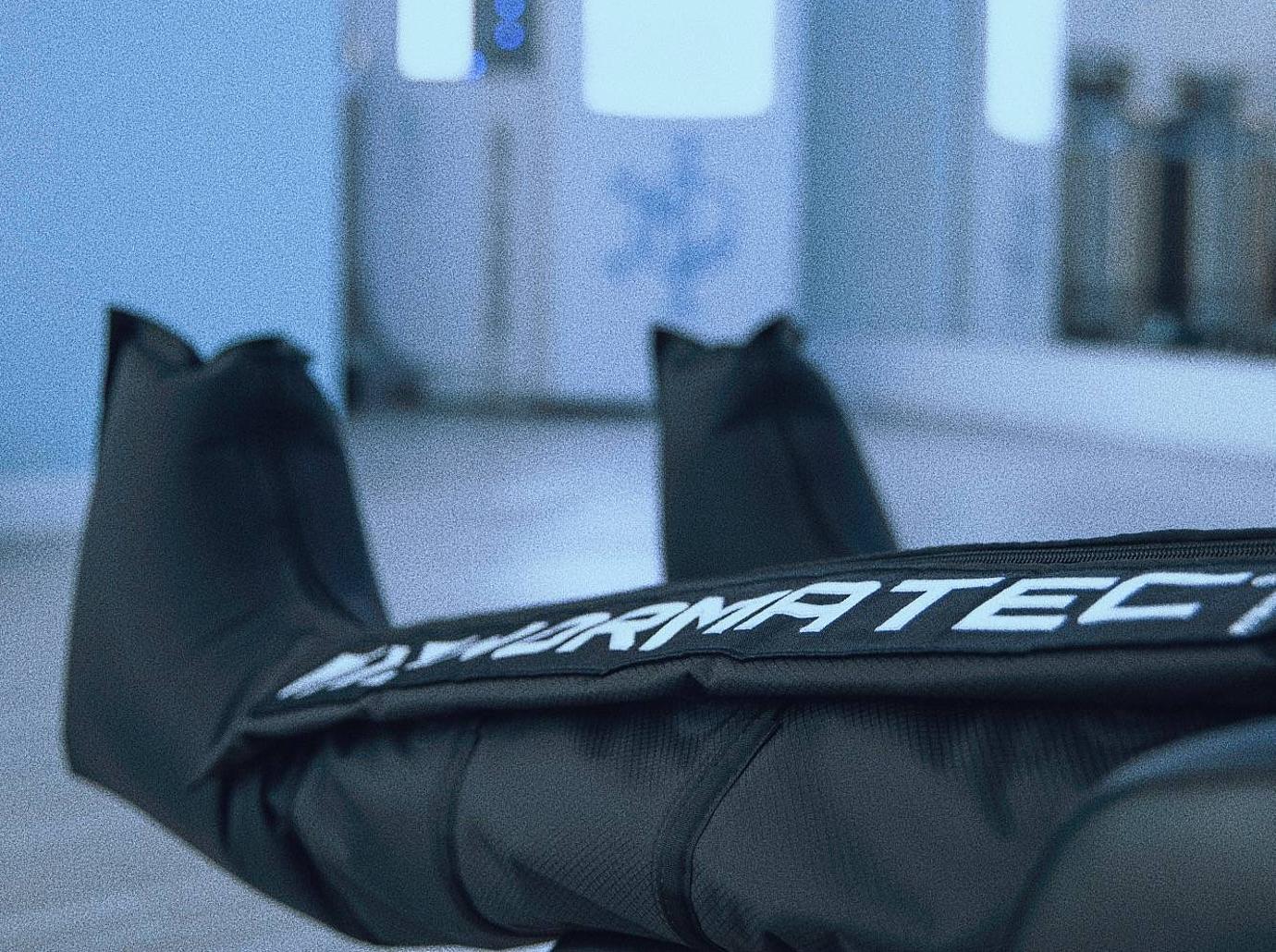 Athletes swear by this method for the ultimate recovery experience and to stay on track with their health goals. Put on a pair of Normatec Compression boots to increase mobility and reduce swelling — recommended for runners, bikers, gym-goers or anyone working on both feet all day. The boots also have hip and arm attachments so all soreness can be treated, if desired.
BENEFITS: Increase Mobility, Reduce Swelling, Decrease Inflammation, Prevent Soreness, Increase Blood Circulation
Article continues below advertisement
Stretch Therapy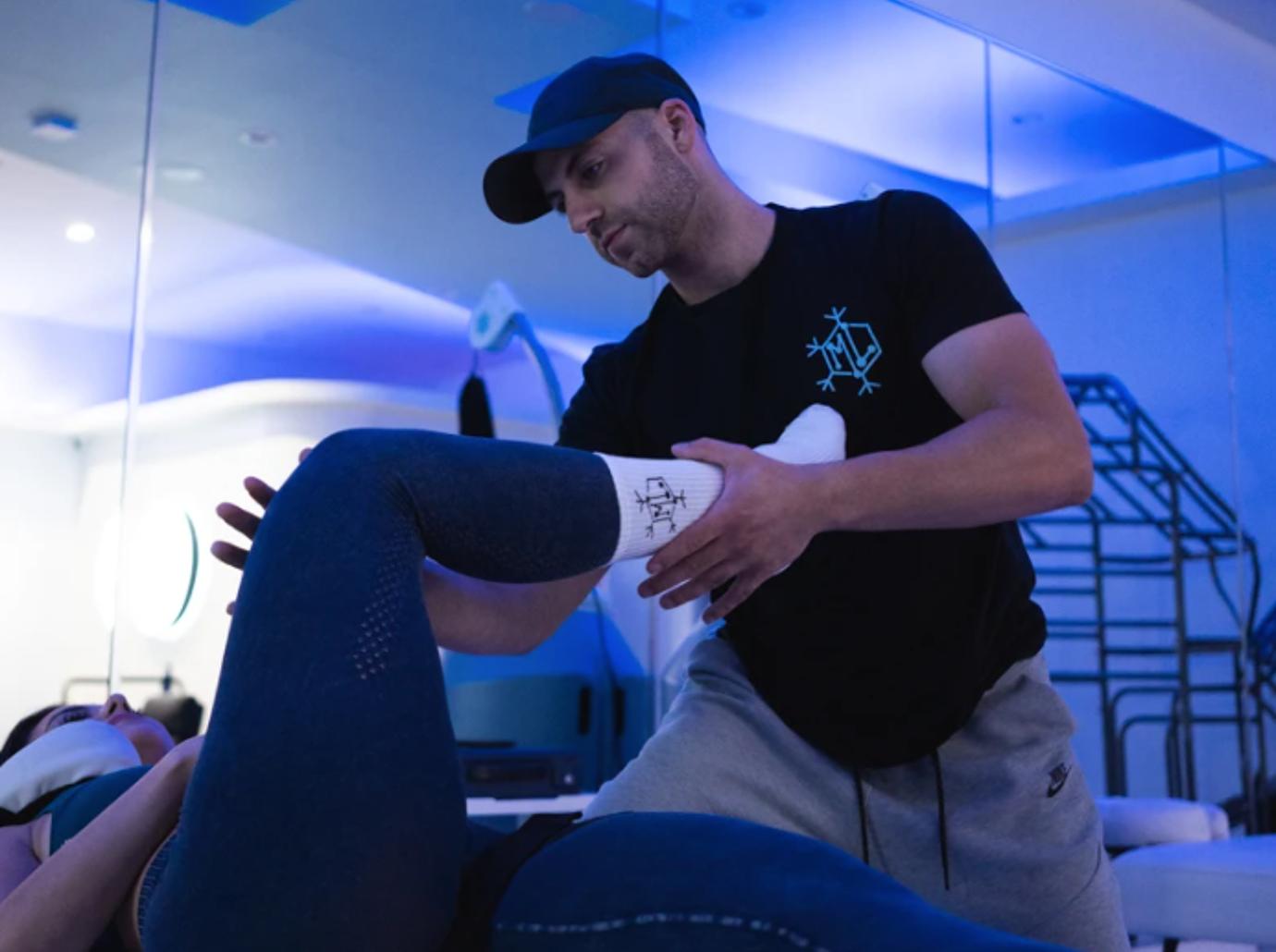 Stretch Therapy targets the parts of your body that need healing and tension relief through a wide variety of techniques including foam rolling, massaging, myofascial release and active range of motion movements — in addition to passive stretches. Whether you're an athlete or you sit at a desk all day, Stretch Therapy is for you. A Muscle Lab therapist will relieve your soreness one assisted stretch at a time, moving your body into postures and positions that stretch specific muscle groups and connective tissue around your joints.
BENEFITS: Full Body Detox, Improve Posture, Enhance Muscular Coordination, Reduce Pain/Muscle Tension, Lessen Risk of Injury, Relieve Stress
Article continues below advertisement
Cupping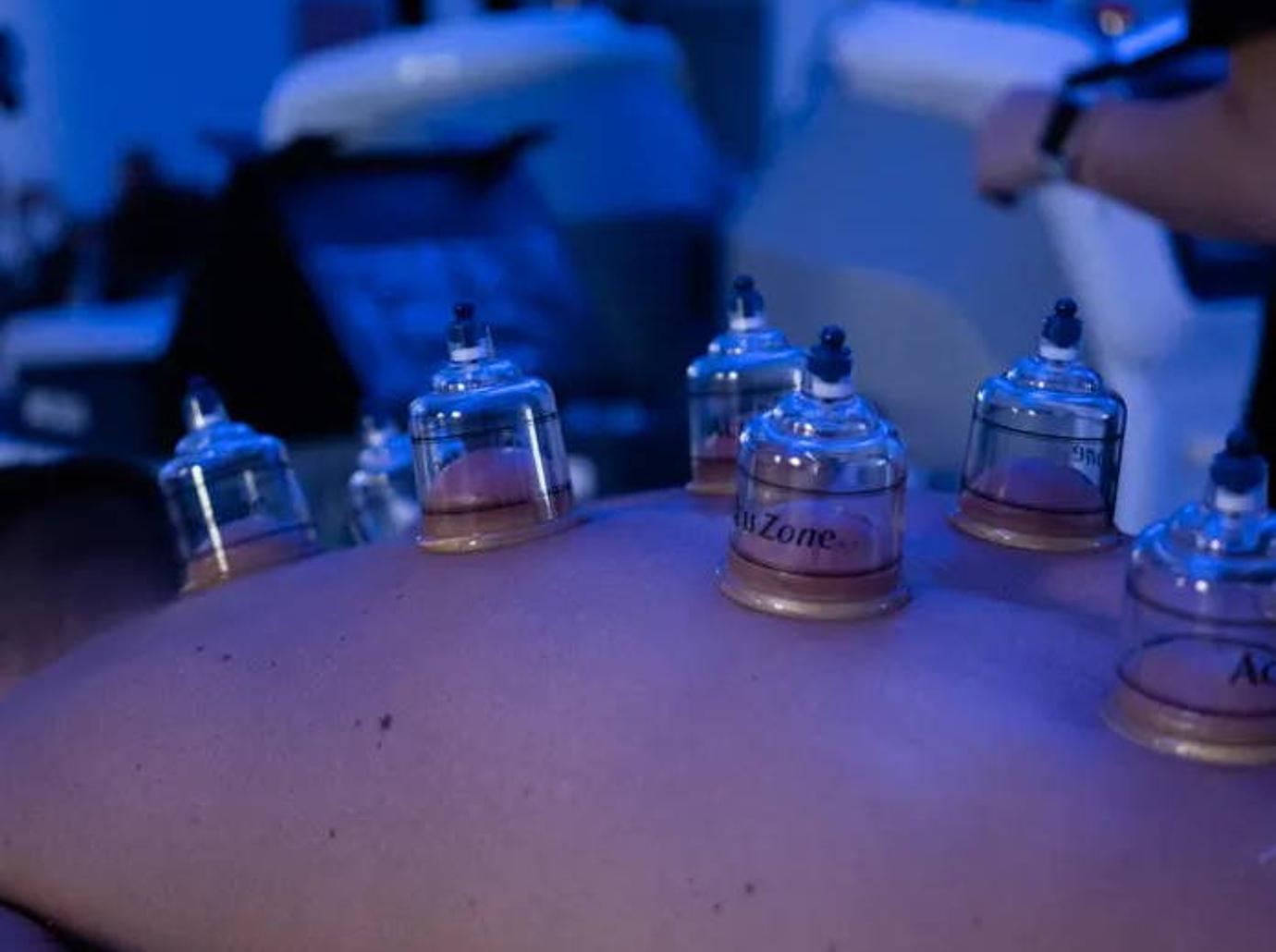 Cupping therapy is a natural way of stimulating local circulation within an affected area to provide anti-inflammation and pain relief. "Fixed" cupping is when the cups are left in place on the body for a few minutes until the skin begins to show signs of blood nearing the surface. "Moving" cupping is when the cups are applied with a lotion, massage oil or lubricant and are moved along the muscle belly to promote benefits to the entire treatment area. Book a Cupping Therapy session at Muscle Lab to help your body improve its blood flow, while relieving pain and tension.
BENEFITS: Increase Blood Flow, Alleviate Pain, Relieve Tension, Improve Posture, Reduce Cellulite, Stimulate Qi
Article continues below advertisement
Theragun Massage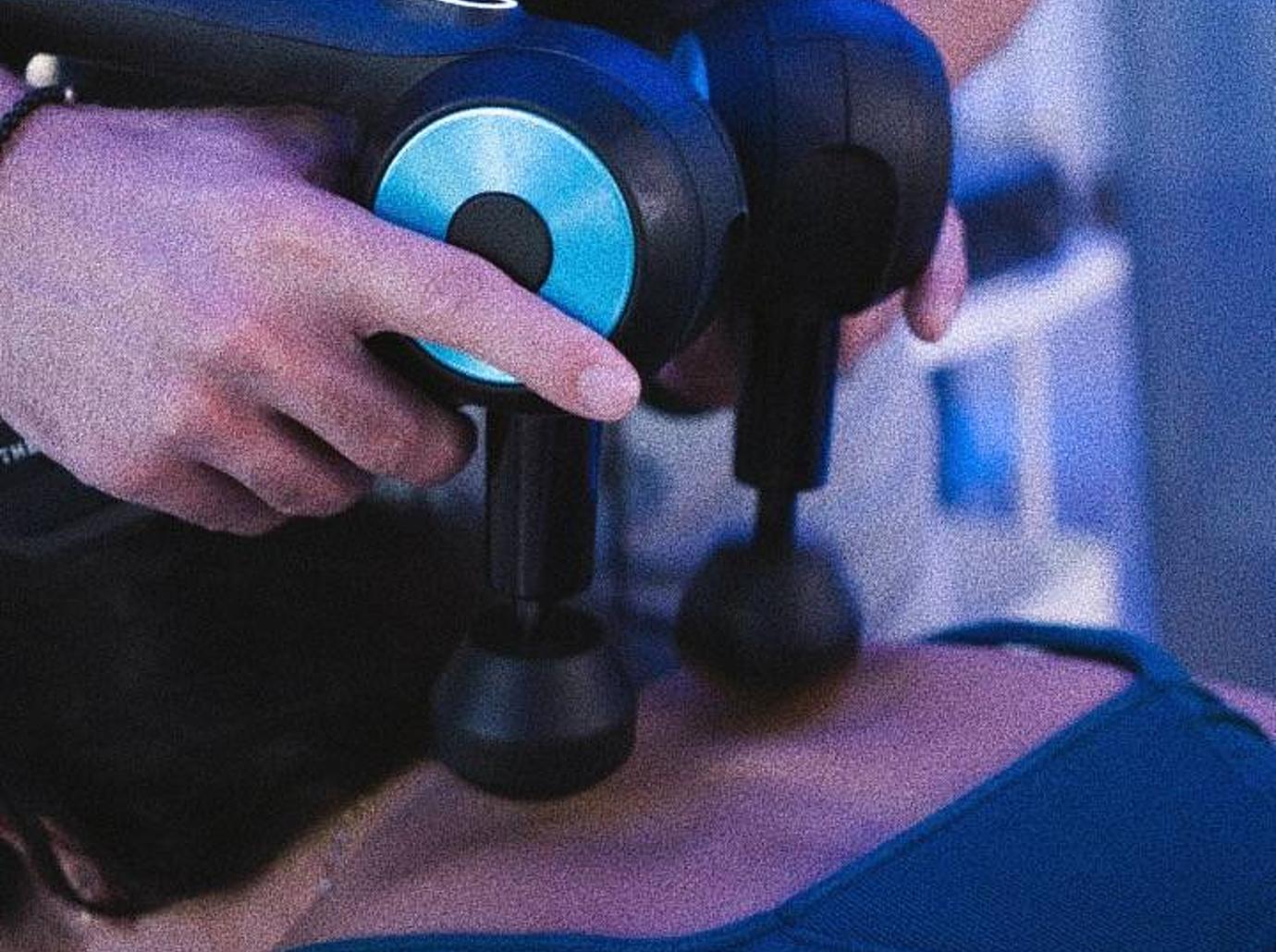 The Theragun is a massage device that looks (and sounds) like a power drill, using percussive massage therapy to treat muscle soreness and relieve pain. The massage gun is perfect for tight muscles and trigger points that need relief with a deep muscle treatment — offering a wide range of motion and adjustable speed settings scientifically calibrated to relieve soreness at a pace that feels good for you. Let a Muscle Lab therapist loosen you up with a relaxing Theragun Massage.
BENEFITS: Relieve Sore Muscles, Lessen Migraines, Improve Athletic Performance, Treat Arthritic Pain, Enhance Mood, Increase Metabolism, Reduce Cellulite, Decrease Inflammation, Better Immunity
Article continues below advertisement
Do we have you hooked? We thought so! Book your appointment now through our link below — you're welcome.
Article continues below advertisement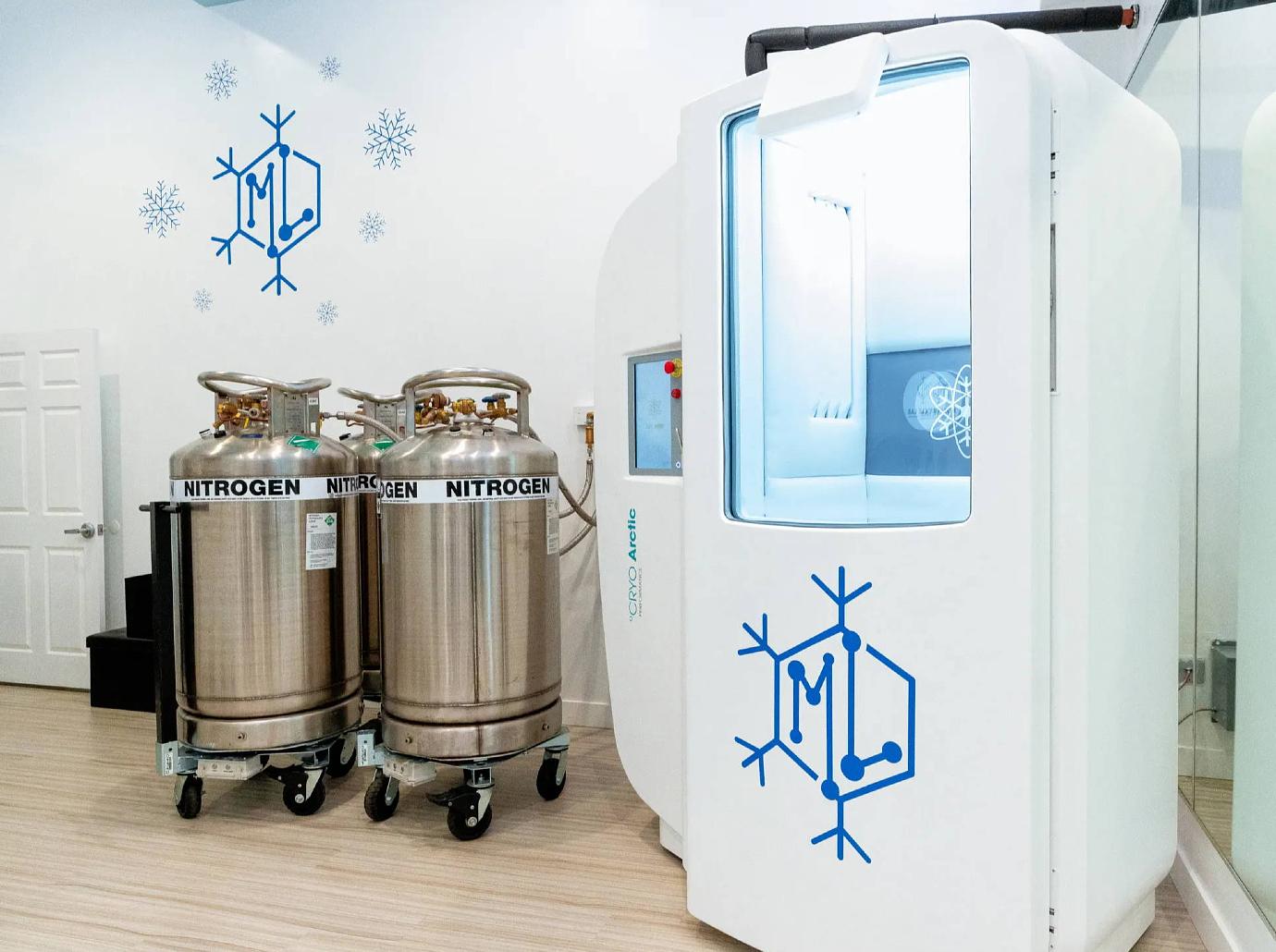 BOOK NOW/SEE IT
Book your much-needed Muscle Lab therapy treatments today, with services starting as low as $39!