SHOPPING
Looking For The Best Natural Supplement To Stop Shedding & Optimize Healthy Hair Growth? Phyllotex® Is The Perfect Product To Make That Happen — Shop Now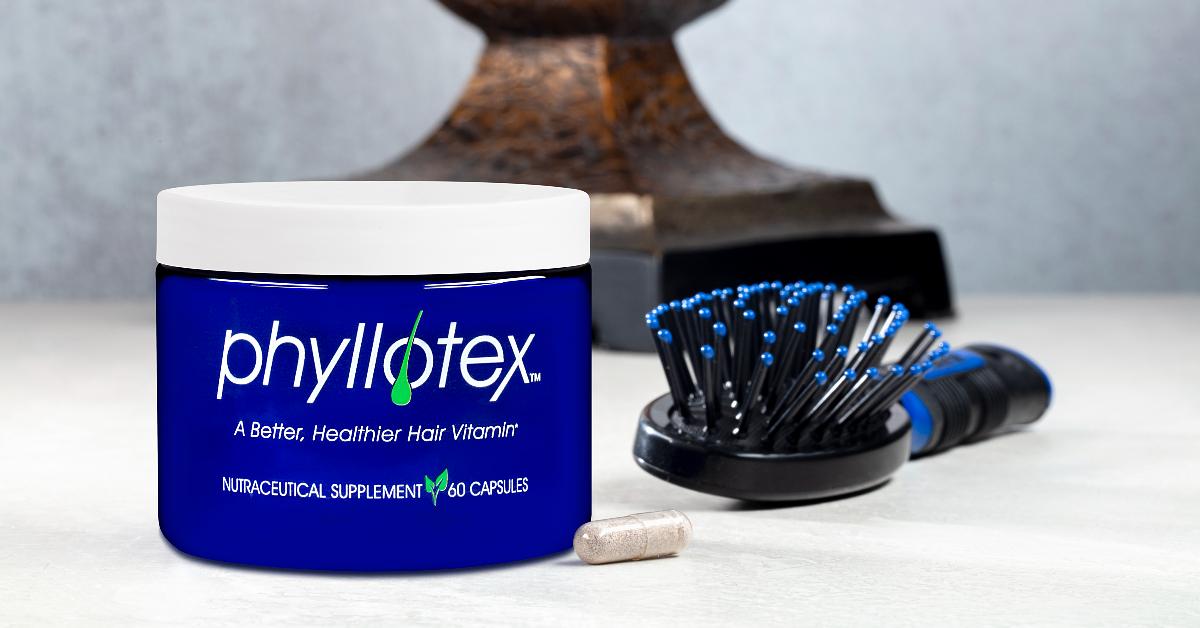 All products featured on OK! Magazine are independently selected by our editors. However, when you buy something through our retail links, OK! Magazine may earn an affiliate commission.
Article continues below advertisement
Listen, you don't have to tell us here at OK! about the stress you endure when it comes to losing your hair. Let alone the emotional, psychological and social anxiety it can cause during even the most regular and mundane of everyday responsibilities. That is why we want to bring your attention to this fantastic new product called Phyllotex®.
Phyllotex® is one of the best – and most affordable – natural hair growth supplements that provides results for those of us tired of dealing with everyday hair loss. This scientifically proven natural hair growth vitamin can end your hair loss worries and bring your hair back to growing, looking and feeling healthier, thicker, longer and stronger.
Article continues below advertisement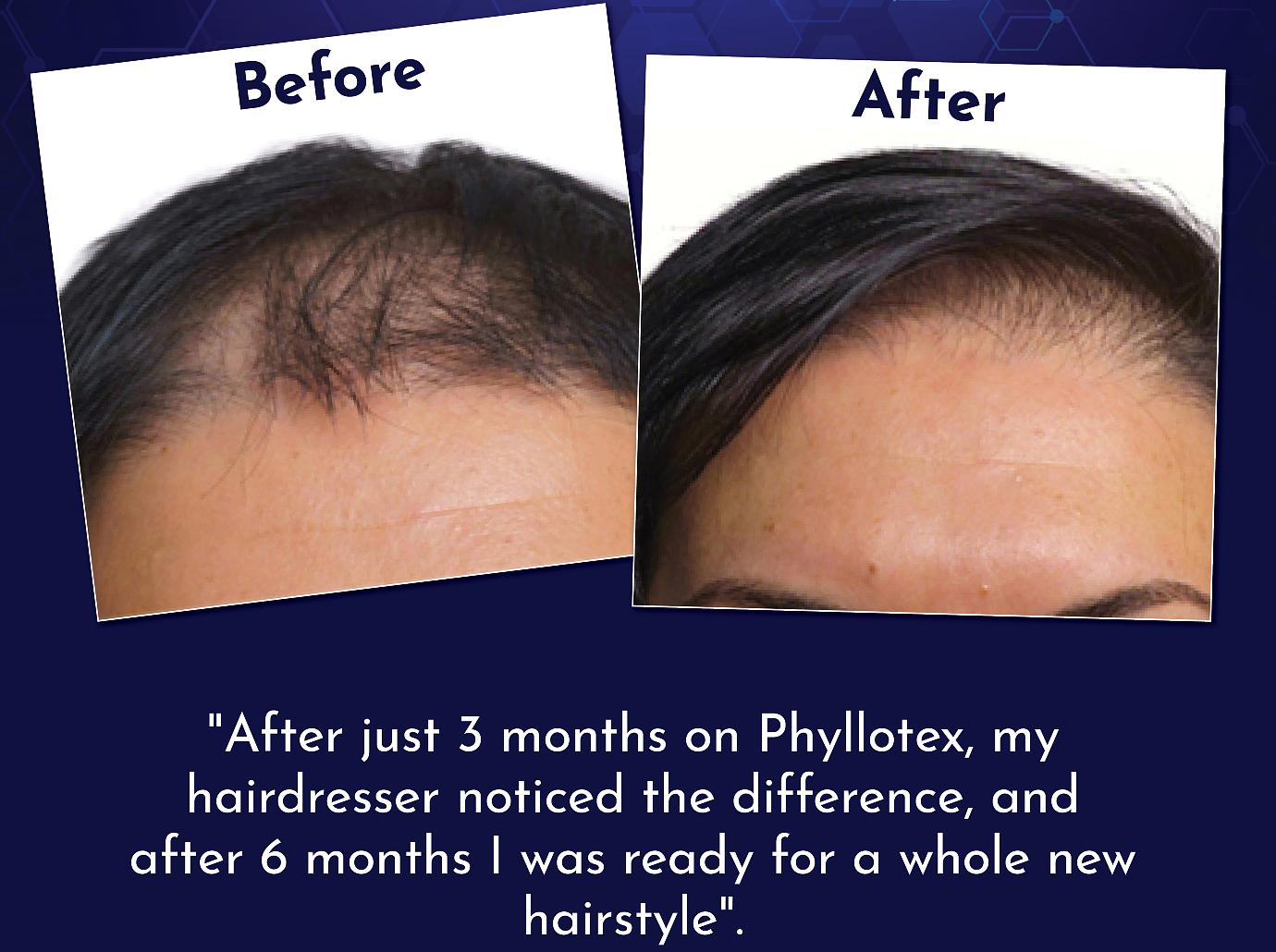 After all, although there are some factors leading to hair loss that are out of our control, there are also factors that are within our control! While hair loss can be a natural consequence of genetics and growing older, certain behaviors and treatments can slow or reverse some of those effects. And, hair loss also results from stress, the environment and diet.
Article continues below advertisement
This is where the all-natural Phyllotex® supplement comes in: to provide the help and support you might need to revive your hair — bringing its thickness back to where it was 3 - 5 years ago, and it's length potential to many years before that — without having to change your day-to-day life. Phyllotex®'s hair growth vitamins are proven to work to bring results in four ways.
First, Phyllotex® hair vitamins provide better microvascularization so more blood can reach the hair and skin. There are millions of cells in our hair and skin that, due to the blood vessels delivering them both food and oxygen, are kept alive and healthy. A natural consequence of getting older is that our scalp hair follicles start to suffer from poor blood circulation, so Phyllotex® works to improve that blood circulation and make sure those hair follicles continue working to their highest potential.
Article continues below advertisement
Second, Phyllotex® provides the nutrients you need for healthy hair that may otherwise be missing from your daily diet. Their proprietary and all-natural formula has been scientifically proven to rejuvenate hair follicles that have been miniaturized and bring them back stronger and healthier than before. By the way, did we mention besides being all-natural and vegetarian, Phyllotex® is also produced without gluten, soy, nuts, dairy and added sugars?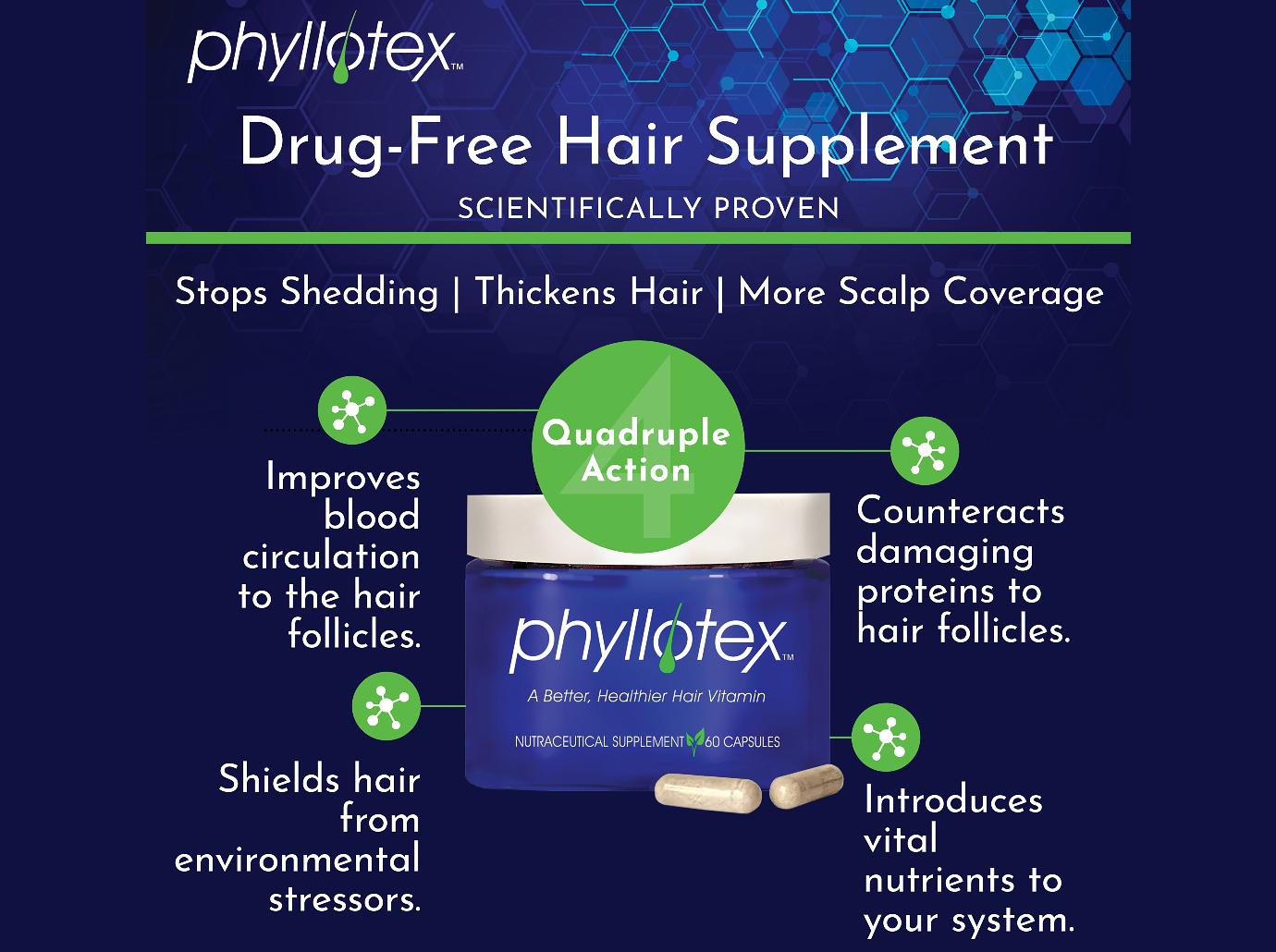 Article continues below advertisement
Third, Phyllotex® counteracts the protein in our bodies that scientists have nicknamed "the hair assassin." Once this particular protein binds to the cells in our hair follicles, the cells are promptly killed – hence the nickname. When scientists tested adding "the hair assassin" protein to hair follicle cells in the laboratory, unprotected cells withered while those bathed in Phyllotex® survived and thrived!
Fourth and finally, Phyllotex® protects hair from stress – be it stress from day-to-day interactions or stress from the environment. Researchers found that Phyllotex® shields and protects hair follicles from the modern-day environment, such as stronger UV rays from the sun and pollutants in our air and water. By protecting the hair from these stressors, our hair follicles are more likely to stay healthy and strong.
Article continues below advertisement
By combining these four factors into one vitamin capsule, the vast majority of hair loss sufferers can simply take Phyllotex® hair vitamin twice a day and sit back and relax while their hair regains much of its healthy lustre, length, thickness and strength. And, let us tell you about the three different product options Phyllotex® offers to purchase their hair growth supplement.
Article continues below advertisement
Phyllotex®'s single bottle, retailing for $39.99, is perfect for those looking for a sample of the product to try. After all, the product does not magically work overnight – just like anything, it takes patience and commitment before you begin to see results. That is why here at OK!, we suggest purchasing either the 4-pack, retailing for just $128, or the monthly subscription, retailing for $35.99. This way, you are prepped and ready to keep taking Phyllotex® long-term for the best results — even if you do start seeing some changes by the end of the first month.
So, now that you are done reading about this awesome product, it's time for you to start shopping! And if you don't believe us, just see for yourself. After one month of taking Phyllotex® some people, especially heavy shedders and slow growers, start to see early results. It's really after a few months of taking the vitamin capsules that most people see a big difference in how healthy, strong and good looking your hair has become! Oh yeah, and get ready for all of the compliments coming your way, because not only your stylist but everyone you know is bound to notice your new healthy hair.
Article continues below advertisement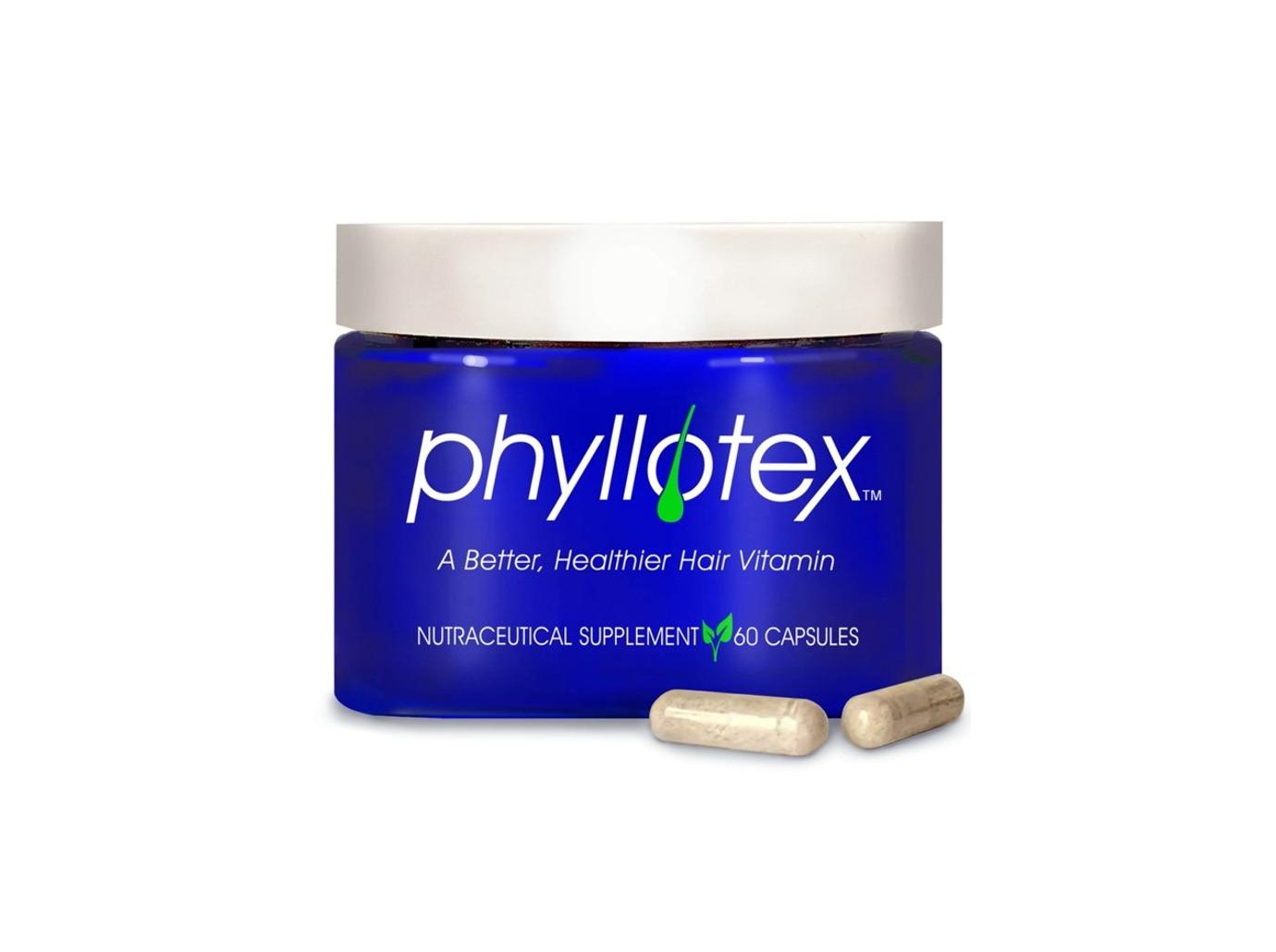 Phyllotex®'s Monthly Delivery (1-month supply delivered each month) retails for $35.99/month (pause or cancel anytime).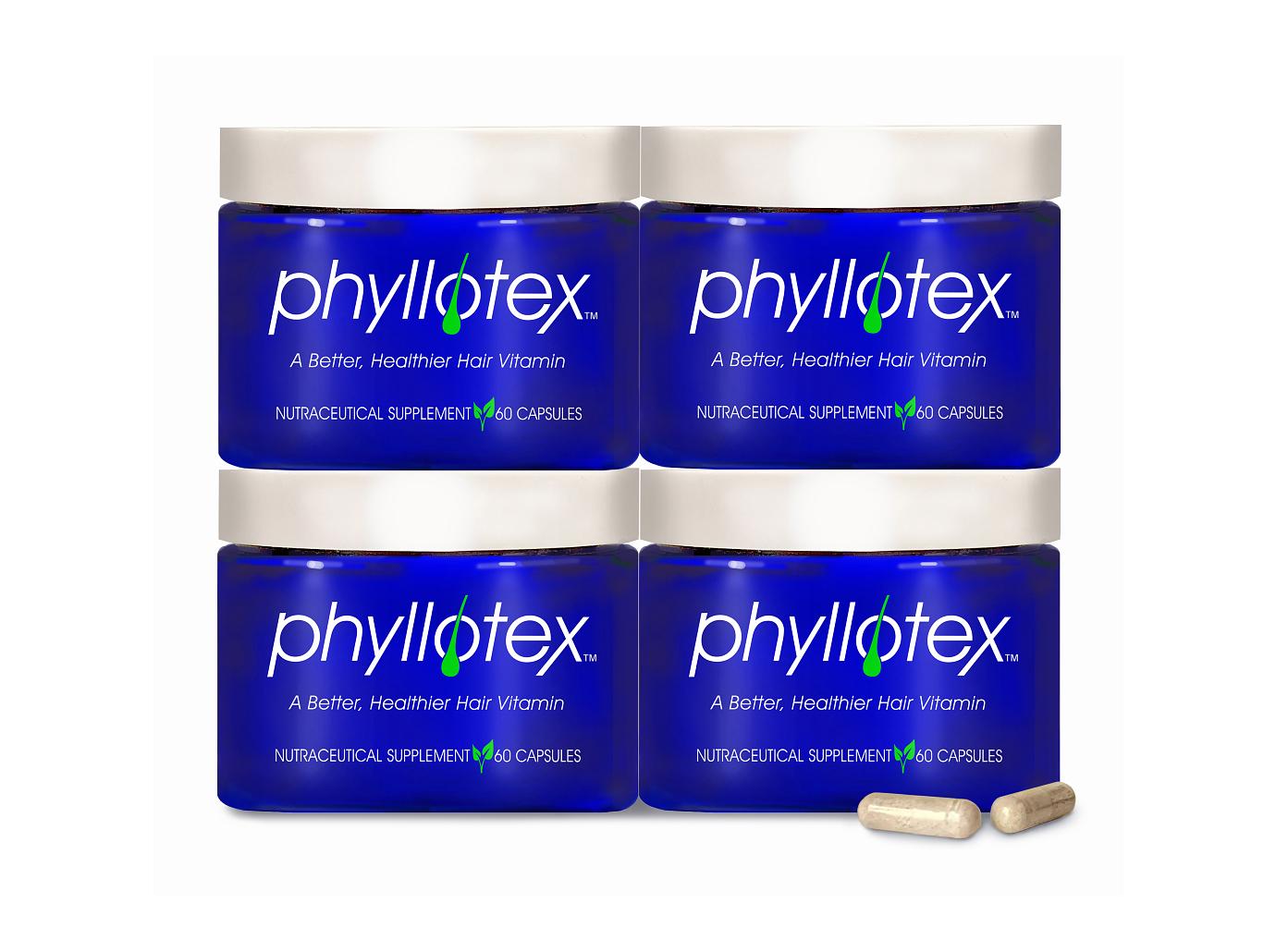 Phyllotex®'s 4-Month Supply (delivered once) retails for $128.00.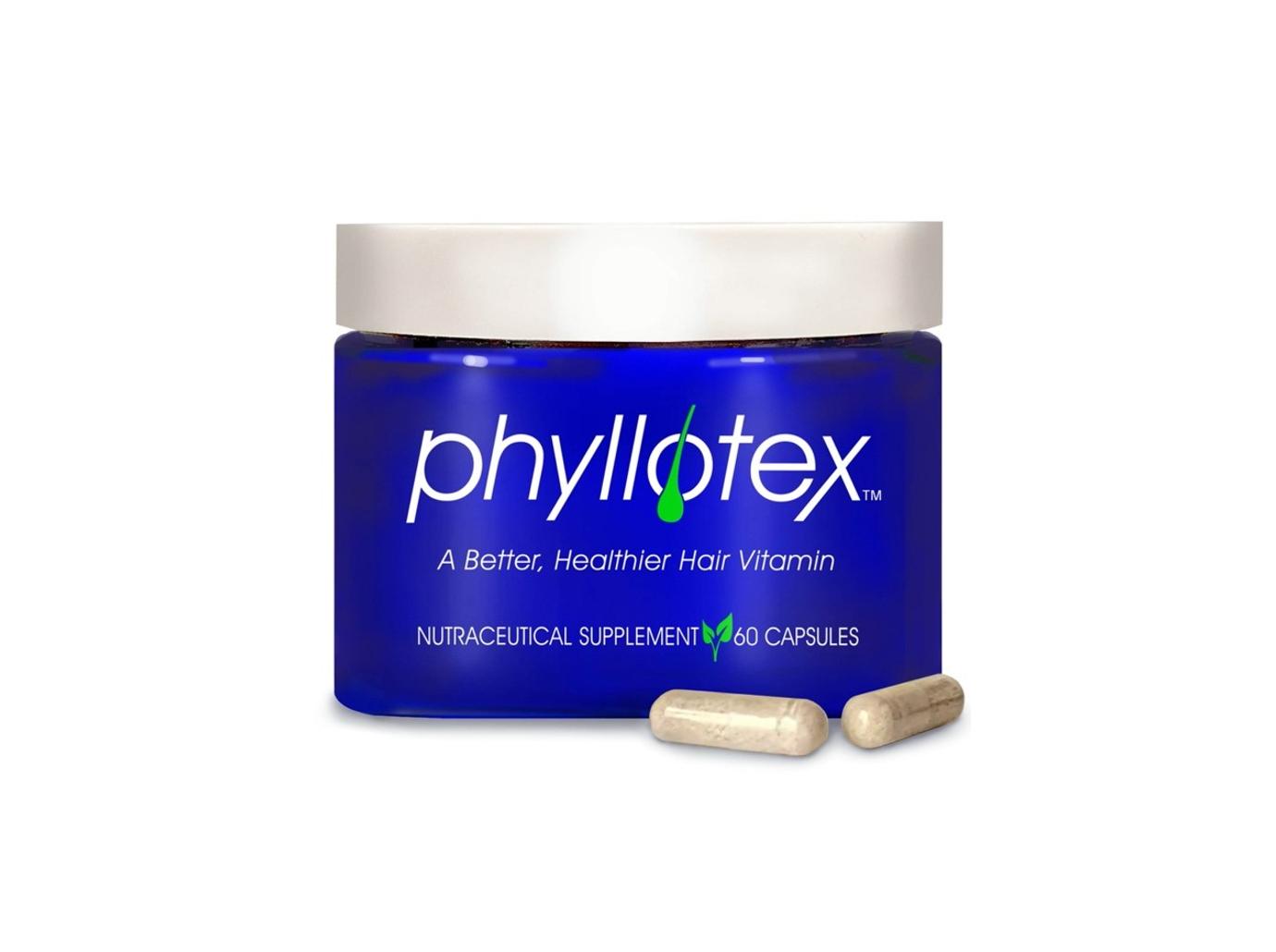 Phyllotex®'s Single Jar 1-month supply delivered once retails for $39.99.