SHOPPING
Say Yes To The Dress! Designer Pnina Tornai Collaborates With Azazie For A New Bridesmaid Collection — Shop Now Based On Your Zodiac Sign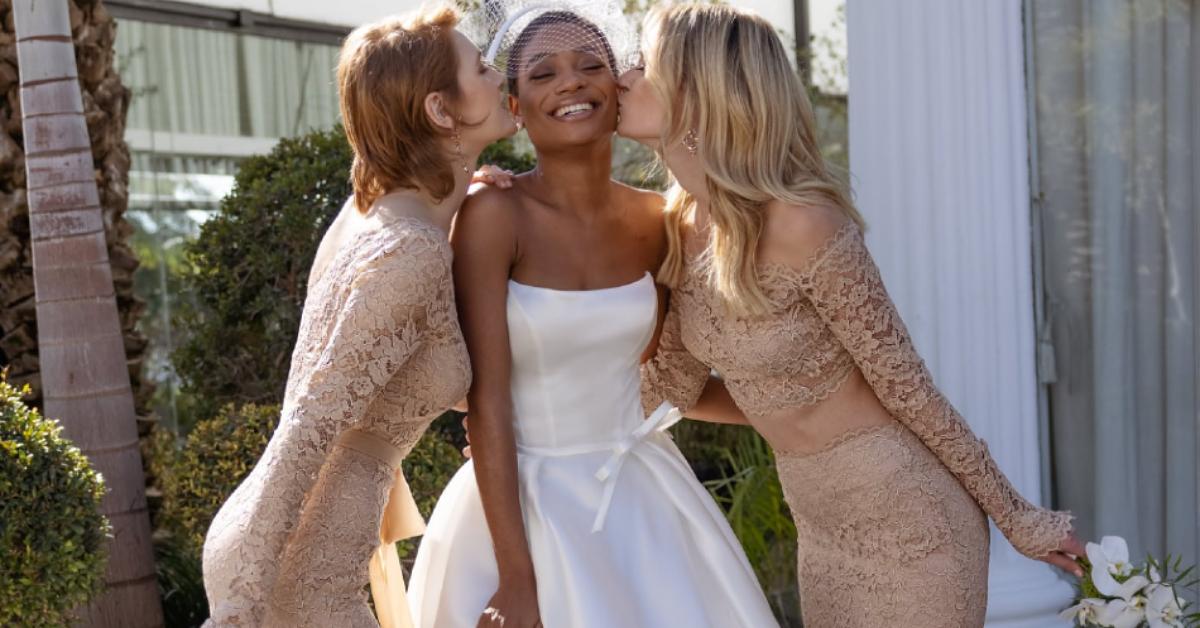 All products featured on OK! Magazine are independently selected by our editors. However, when you buy something through our retail links, OK! Magazine may earn an affiliate commission.
Article continues below advertisement
So you have "said yes to the dress", and now what? It's time to say yes to your bridesmaid dresses, so you and your best friends can confidentially walk down the aisle in style on your most special day!
Renowned couture bridal designer Pnina Tornai has collaborated with the stunning bridal brand Azazie to launch an amazing collection of unique bridesmaid dresses. With various different fabrics, palettes and designs to offer, this collection debuts endless options for every type of wedding vibe!
Article continues below advertisement
"I really wanted my bridesmaids to feel and look Pnina," explains the Say Yes to the Dress designer.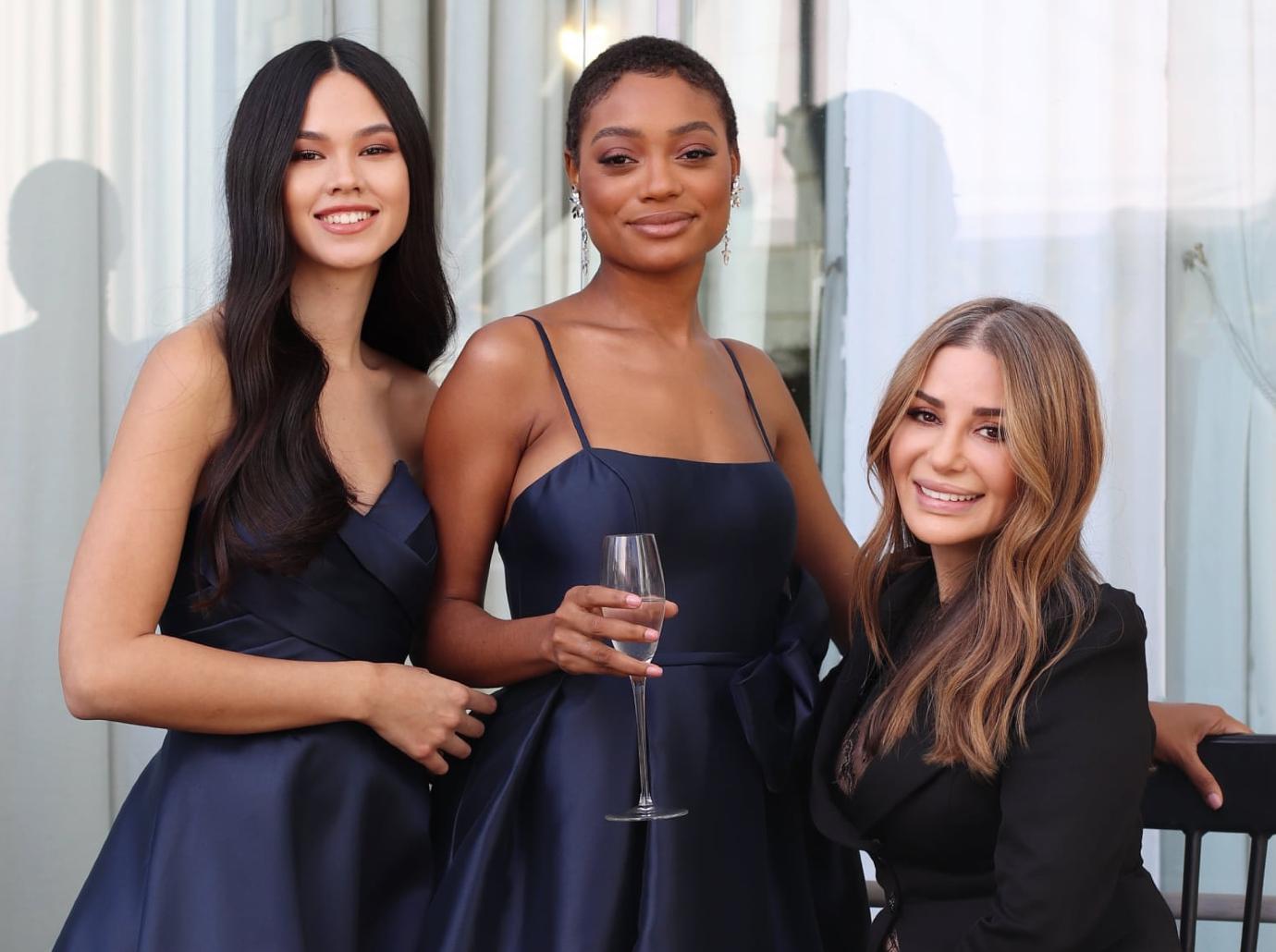 Article continues below advertisement
OK!'s E-Commerce team received a first-hand look at the Israeli bridal designer's first-time line of bridesmaid dresses, with a special focus on shopping the styles based on your astrological sign. Renowned astrologer Fiona Hillery gave us the inside scoop on how your zodiac sign can play a helpful role in completing your bridal aura and expressing your personal style using your sign!
Article continues below advertisement
Focuses of the Collection
Empower women to feel their best self
Create a wow factor
Ensure the entire bridal party feels "fun, flirty and chic"
When shopping for the perfect bridesmaid dresses, it is important to keep in mind that your entire bridal party should also feel confident and beautiful on your wedding day. Of course, it is the bride's time to shine, but the special women in your life should compliment your gorgeous white gown with stunning silhouettes to complete the entire bridal look.
Article continues below advertisement
This new collection features one-of-a-kind designs created with all body types in mind, so every bridesmaid can feel their best in a style that is all their own. Each dress has unique accents to help you personalize your dresses, including signature oversized bows, shimmering sparkles and other head-turning details to make your bridal party stand out above the rest.
Can't decide what type of vibe you want for your bridesmaid dresses? Keep scrolling to get all the details from Fiona Hillery's Match Your Zodiac event to help you shop the Pnina x Azazie collection for your unique bridal party, directly OK!'s site below!
Article continues below advertisement
Aquarius, Gemini
As an Aquarius, you are not afraid to choose fashion-forward styles, as you are always ahead of the latest trends. A Gemini's favorite activity is to make heads turn when they enter the room. As a bride, both of these zodiac signs would lead you to wanting your bridesmaids to stand out in an original classic and chic silhouette. As an air sign, you are not afraid to take risk in a style that may have never been done before. Pnina Tornai for Azazie's Sleek Satin Jumpsuit perfectly encapsulates your confident aura in a selection of nine stunning colors to compliment the theme of your special day, including dusty blue, English rose, martini, amethyst, rose gold, cabernet, terracotta, agave and dark navy.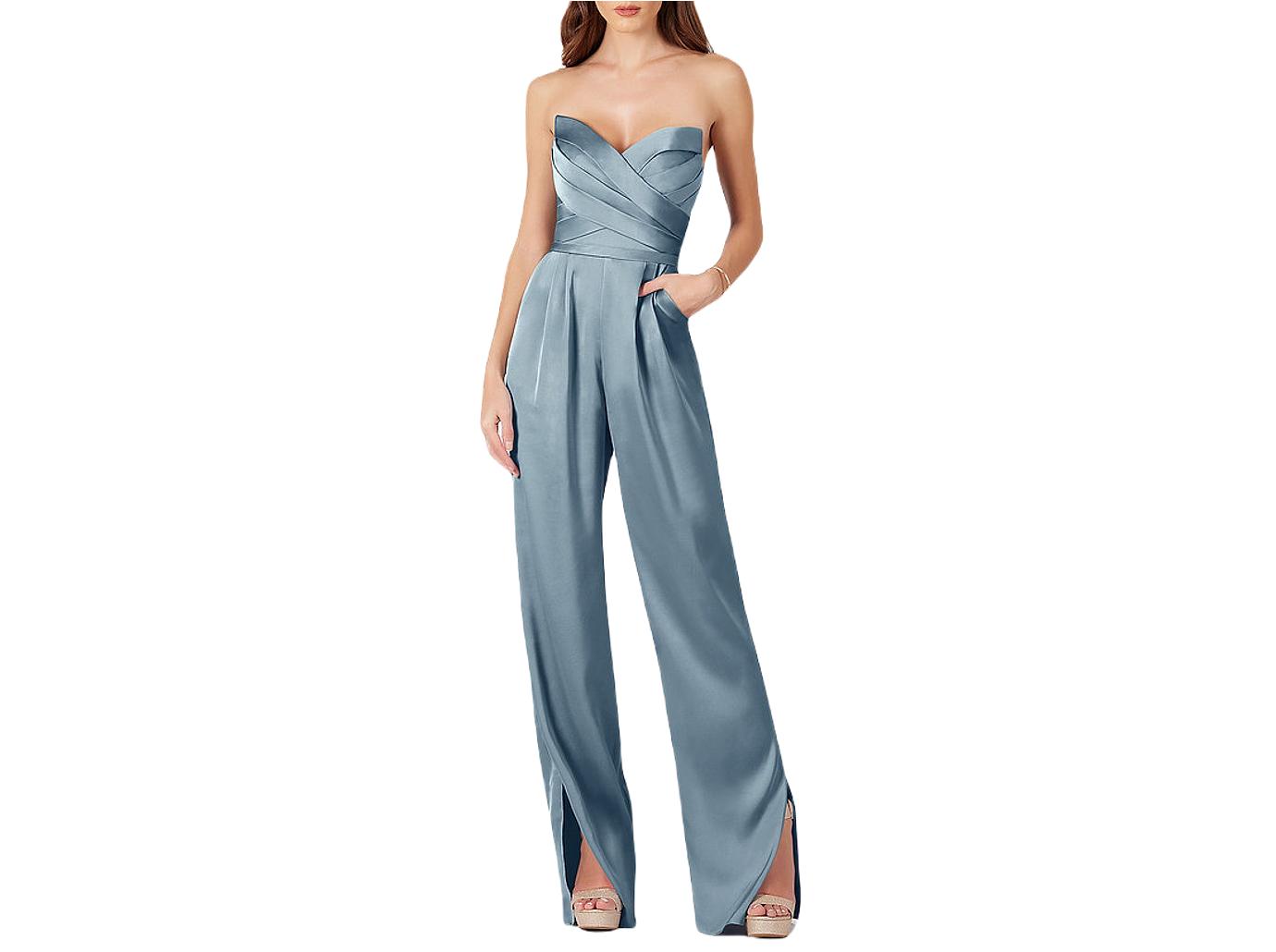 Article continues below advertisement
Cancer, Pisces
For the more romantic signs, Pnina has customized elegant selections for vintage-style gowns. The gorgeous bow-detail on the Intricate Chantilly Lace Gown is perfect for a bride that wants a "cinderella-style wedding," Hillery shares. This fairytale fashion is available in dusty rose, dusty sage, dusty blue and royal blue — providing breathtaking earth-tone shades to compliment you as you complete your love story!
Article continues below advertisement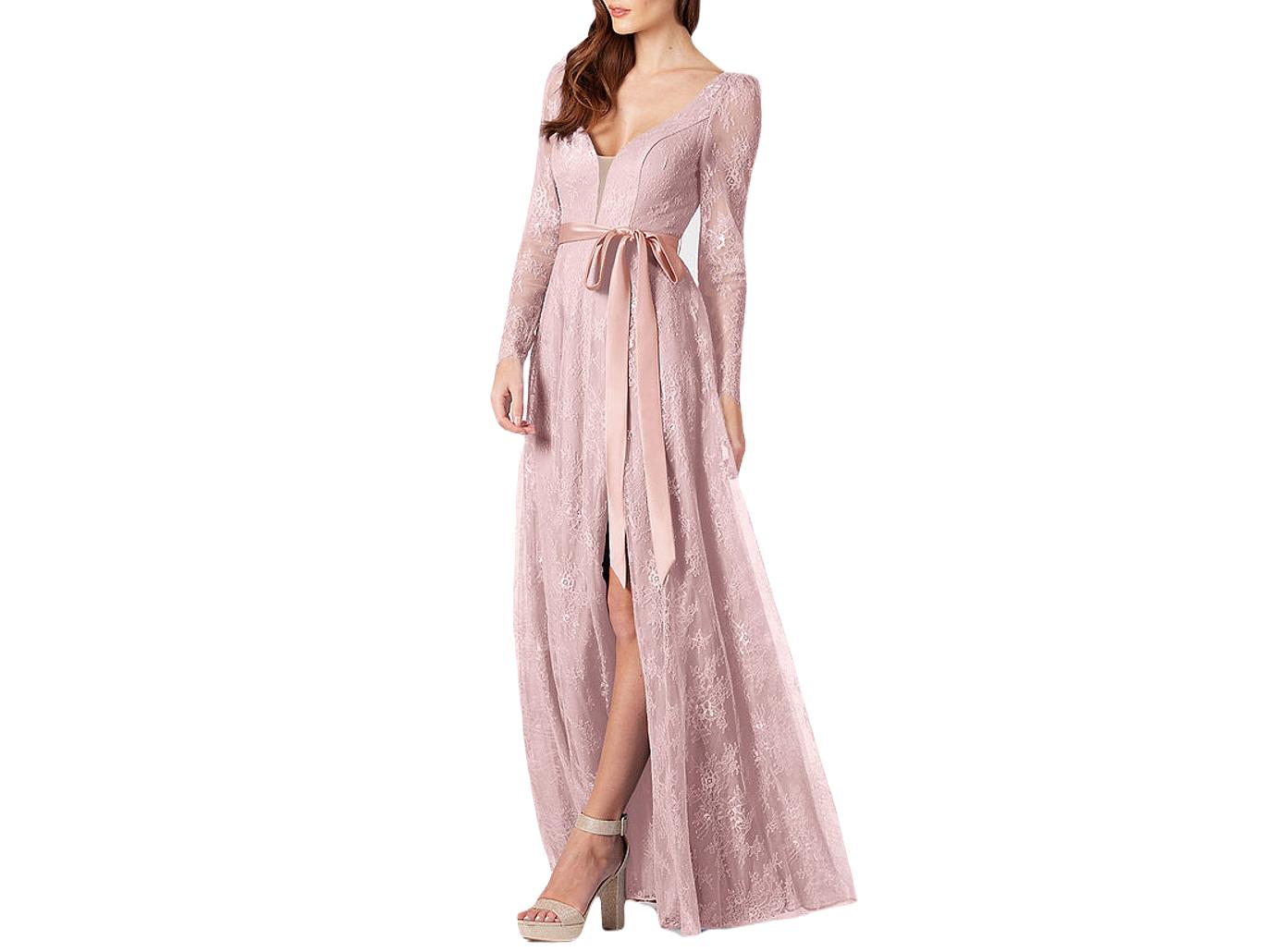 Leo
As a Leo bride, you are passionate in any choice you make regarding your wedding day. As a loyal friend, you want your bridesmaids to stand out in style and have each dress be one to remember. The Luxurious Mikado Gown takes a twist on the satin jumpsuit and spices things up with an Old Hollywood flare. Each color option of burgundy, cabernet, dark navy and grape creates a show-stopping palette for your best friends to walk down the aisle in.
Article continues below advertisement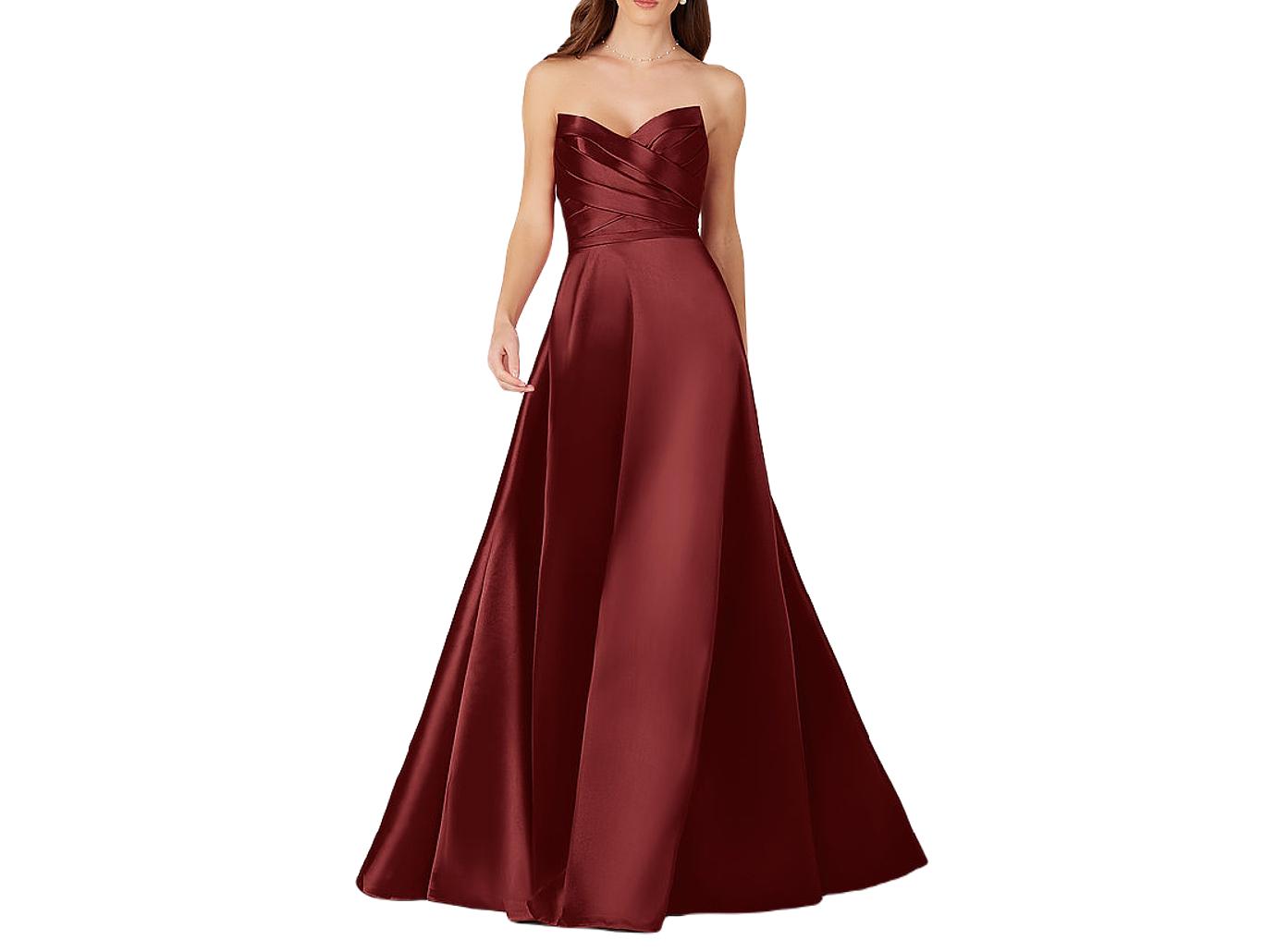 Capricorn, Virgo, Taurus
As an earth sign, all things lace is where you may be driven toward. You want to encourage your bridesmaids to feel beautiful in a delicate and feminine way, but still have the mobility to dance the night away. Taurus and Virgos may choose a neutral lace palette to represent their minimalistic love for nature. The Pnina Signature Lace Dress in Nude has an awe-inspiring detailed lace design and an elegant bow detail to create the most stunning silhouette. Capricorn's are a little less afraid to choose a bolder option, but still are drawn toward the earthier-lace details. Lucky for you, the Signature Lace Dress is available in a jaw-dropping pantsuit design for your bridesmaids to blissfully move around throughout the whole celebration!
Article continues below advertisement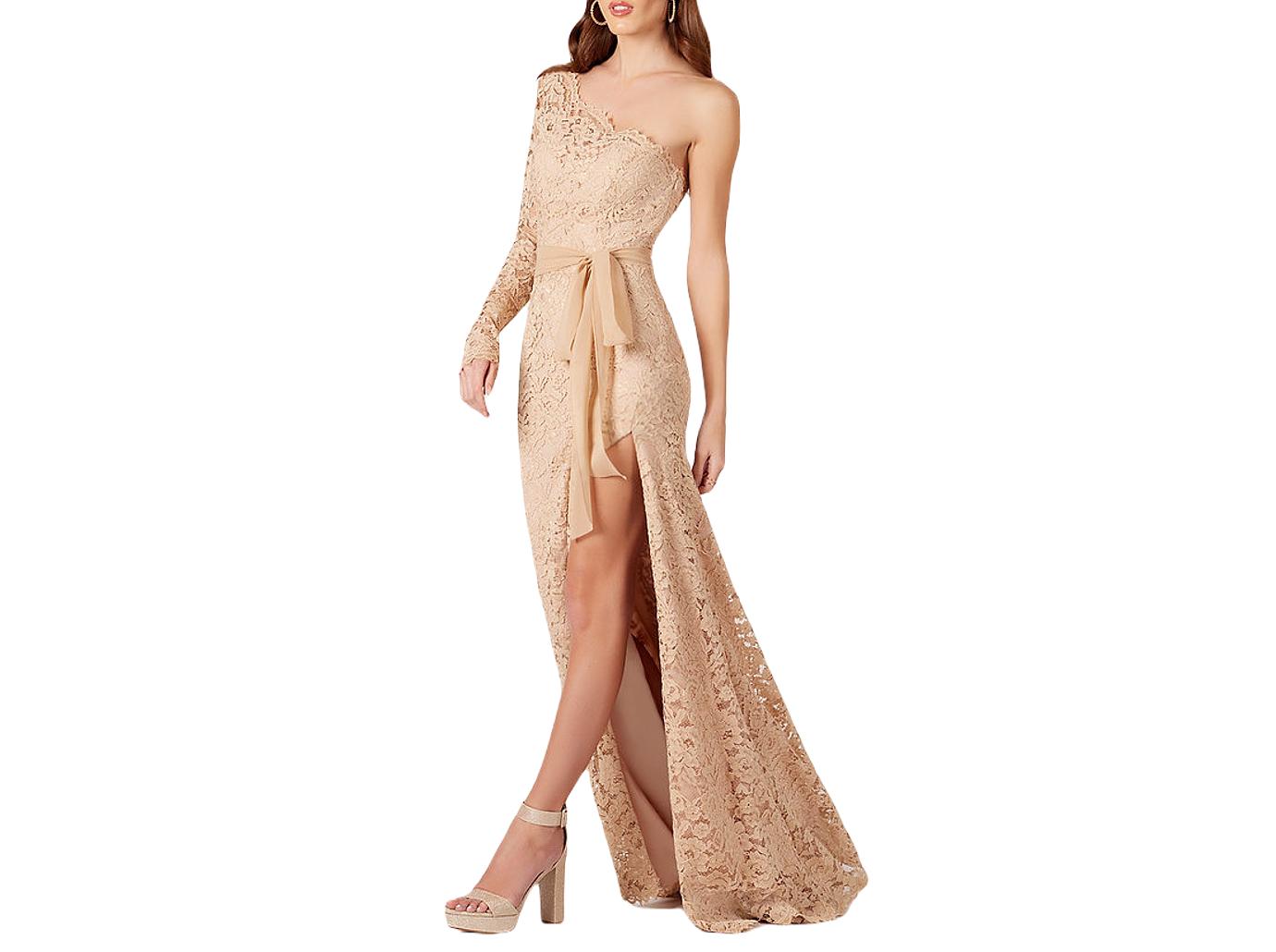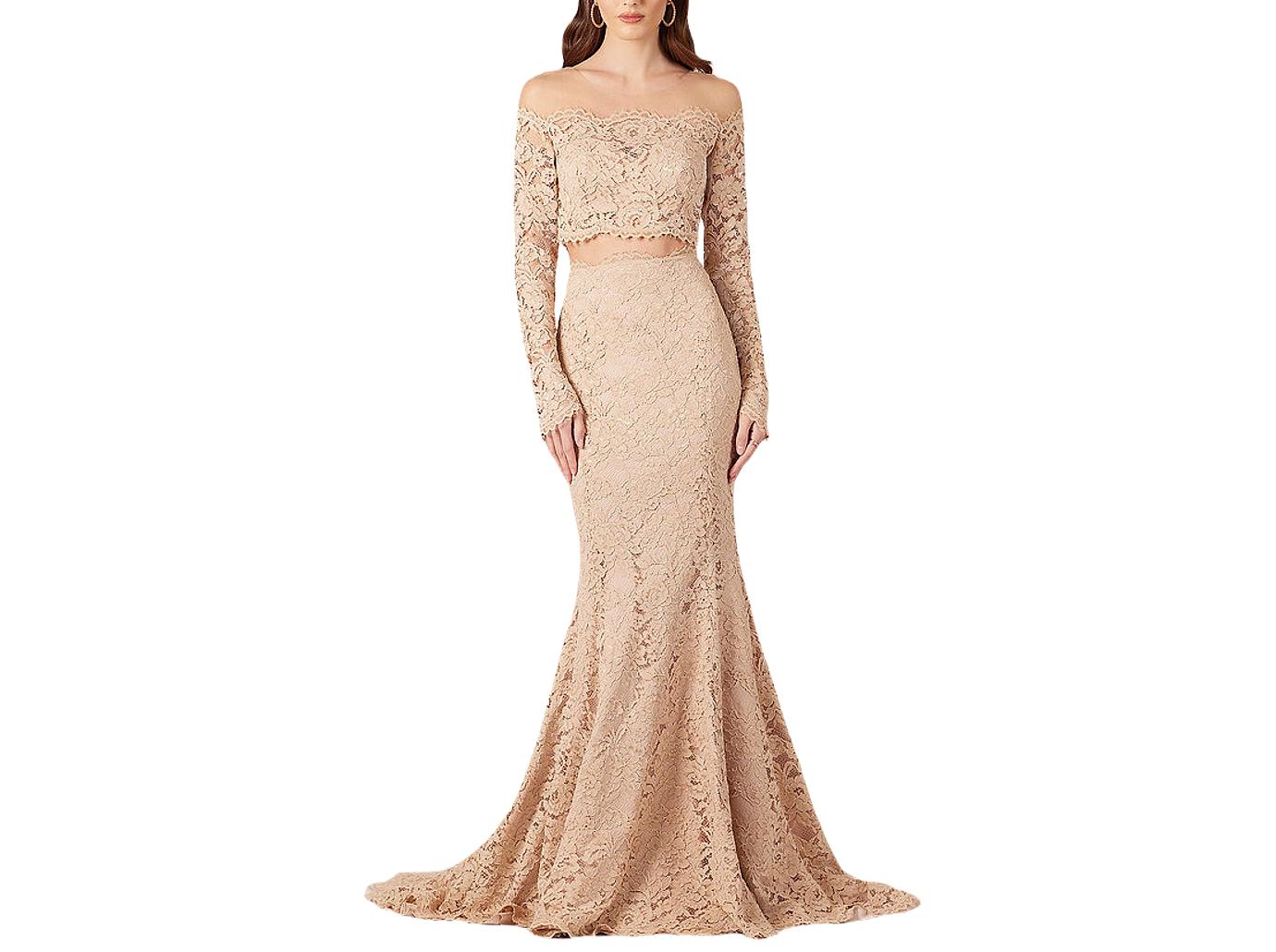 Article continues below advertisement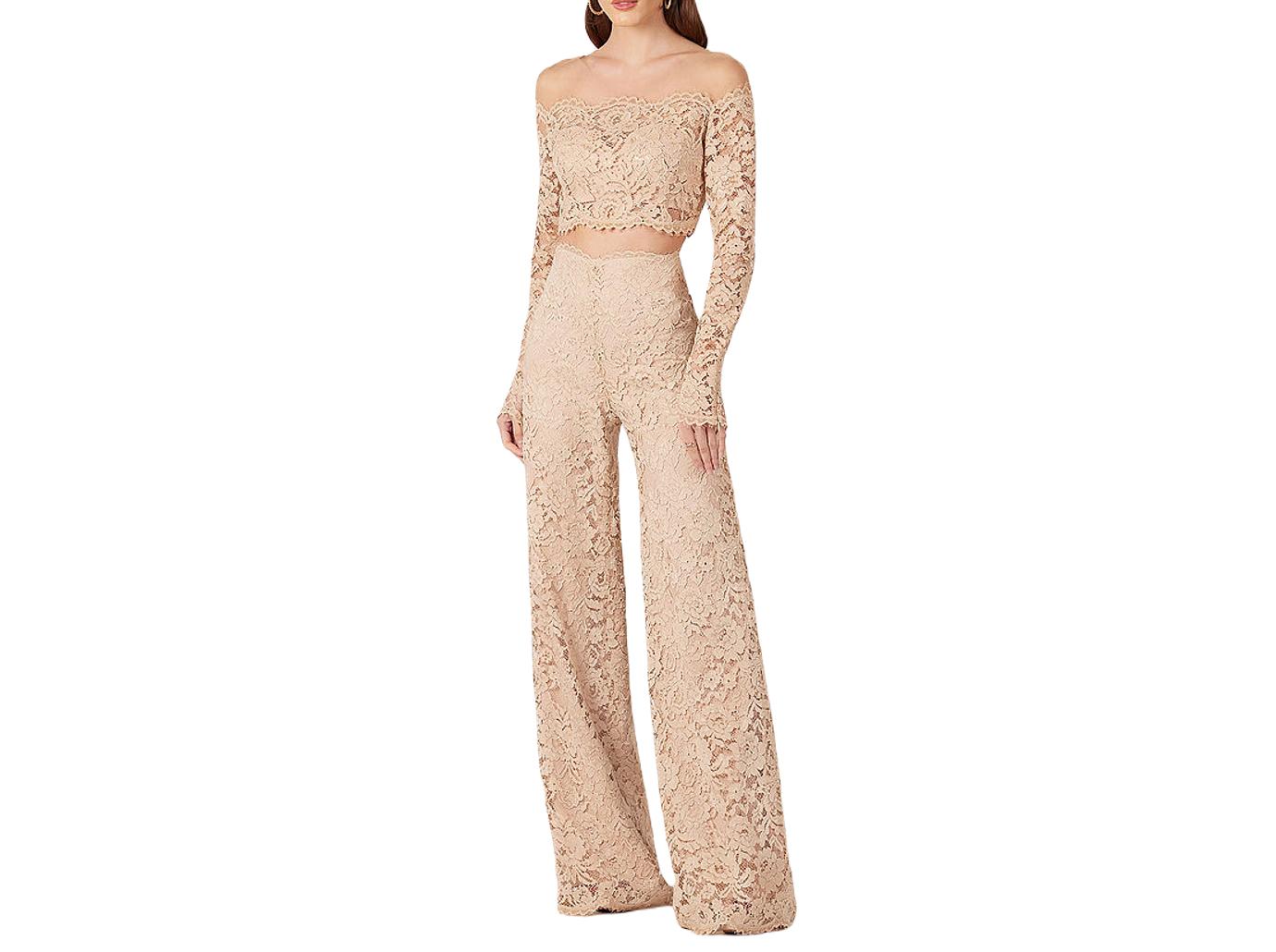 Sagittarius, Aries
Fire signs are not afraid to dress in loud outfits that are both bold and beautiful. Sagittarius and Aries brides want their bridal party to shine next to them on their wedding day. Shimmering sequin styles from this collection, in color options across the entire rainbow, are a perfect fit for a fire sign's aesthetic and vibe for their bridesmaids' dresses. You and your besties will be glistening in glamorous gowns while partying all night long!
Article continues below advertisement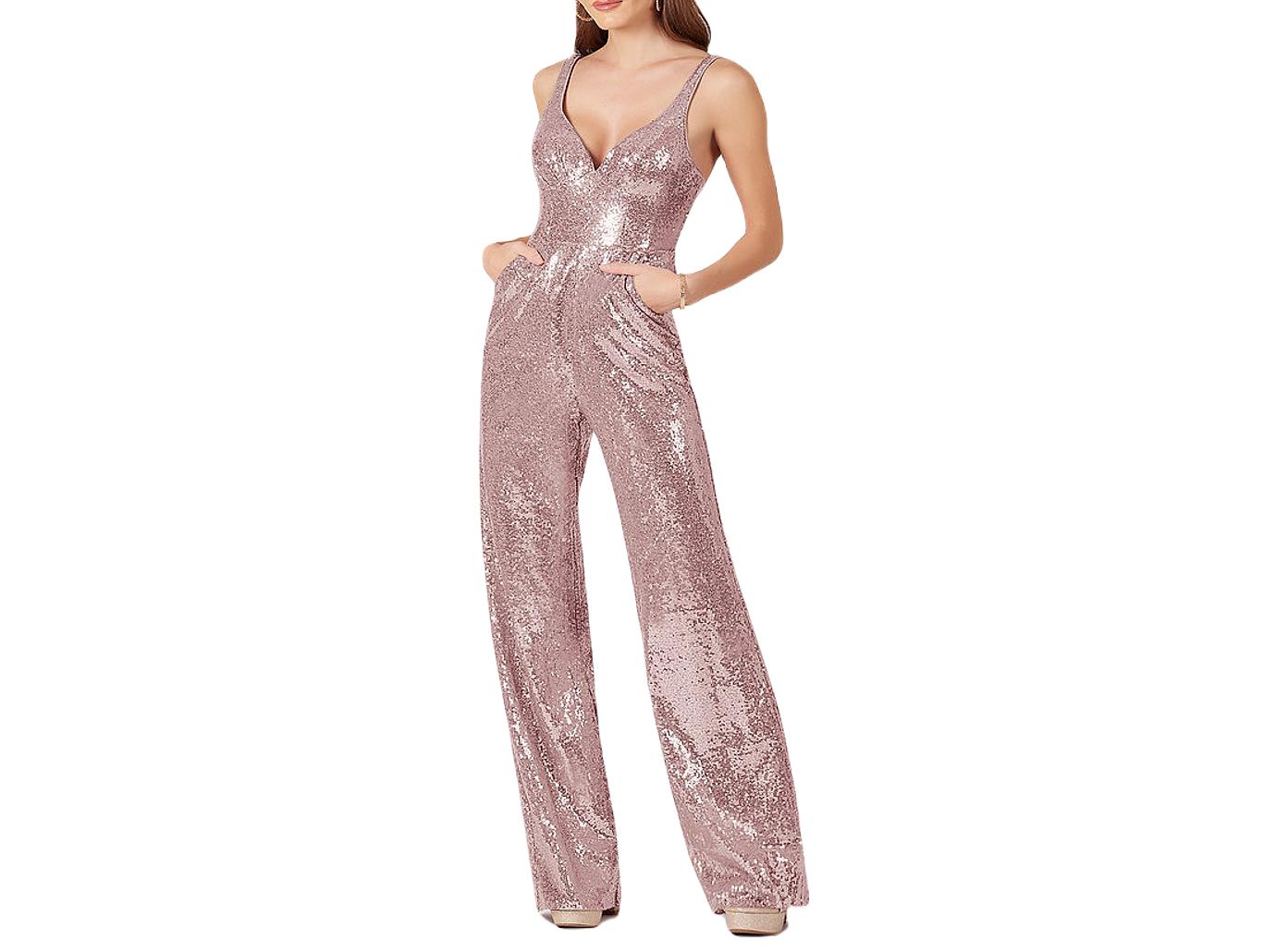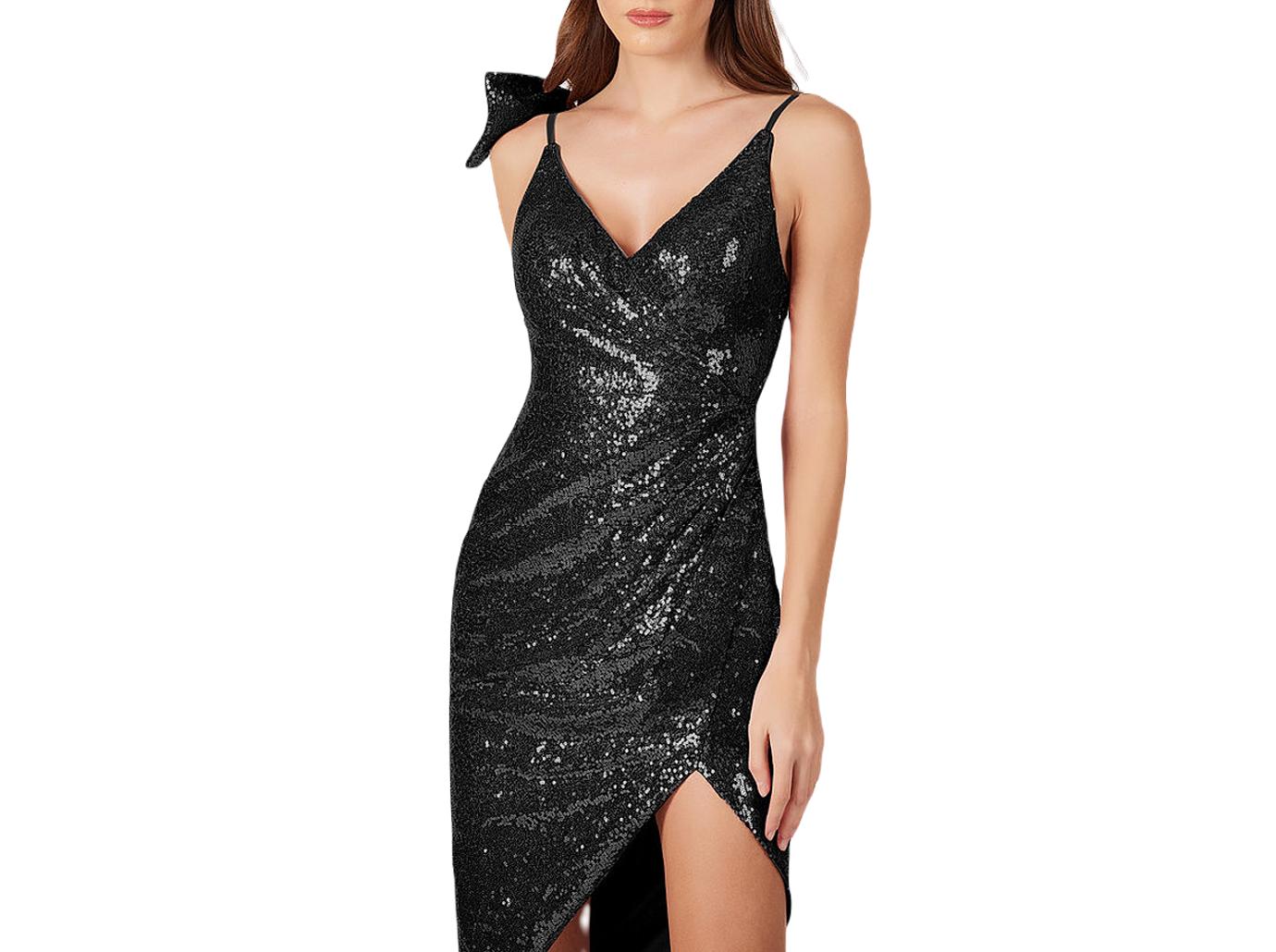 Article continues below advertisement
Libra
Another option for our romantics: The Fluid Chiffon design is available in two slightly different styles and 69 unique color options! The feminine color palette of this style creates a delicate fashion choice for the gracious Libra.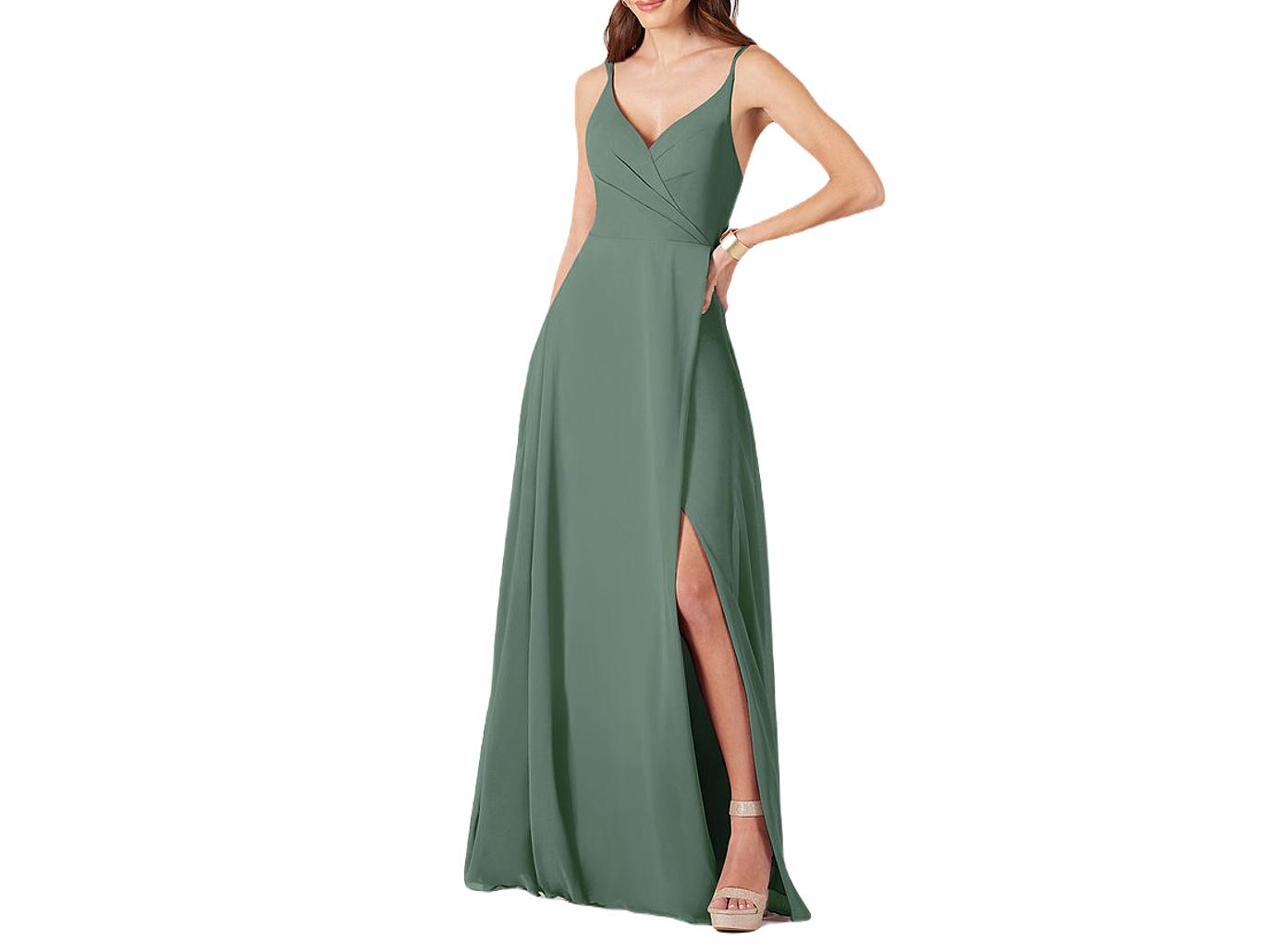 Article continues below advertisement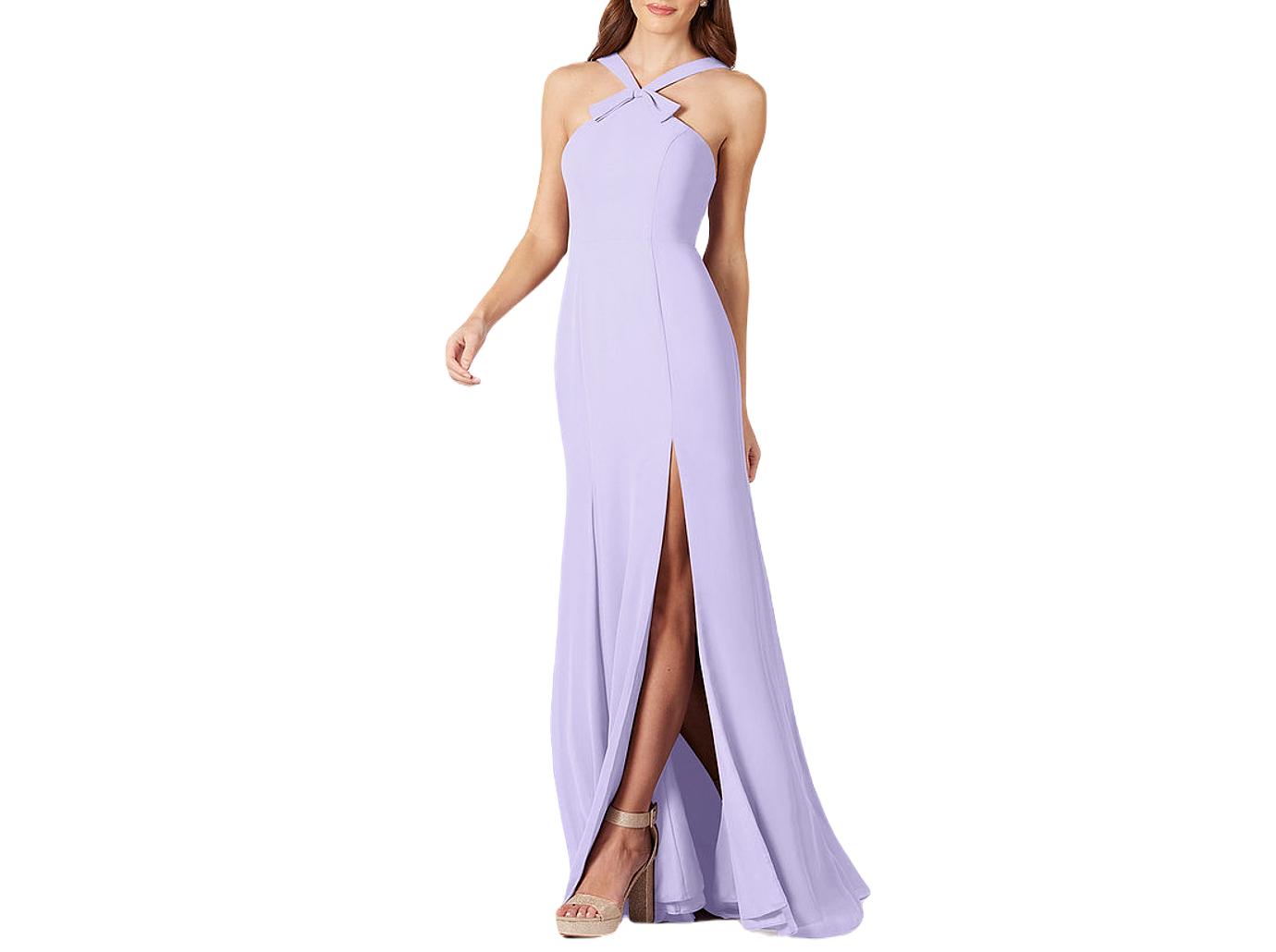 Scorpio
As the most mysterious zodiac sign, Scorpio's love to be drawn toward velvet designs — as they appreciate the sensual touch of the material. The Regal Velvet Gown has a mystifying deep-V, complimented by a long-sleeve silhouette to create the perfect balance of mystery and charm.