SHOPPING
Look Like A Star On The Red Carpet! We Tried The Viral TikTok Foundation Hack & Here's What We Think — Shop Now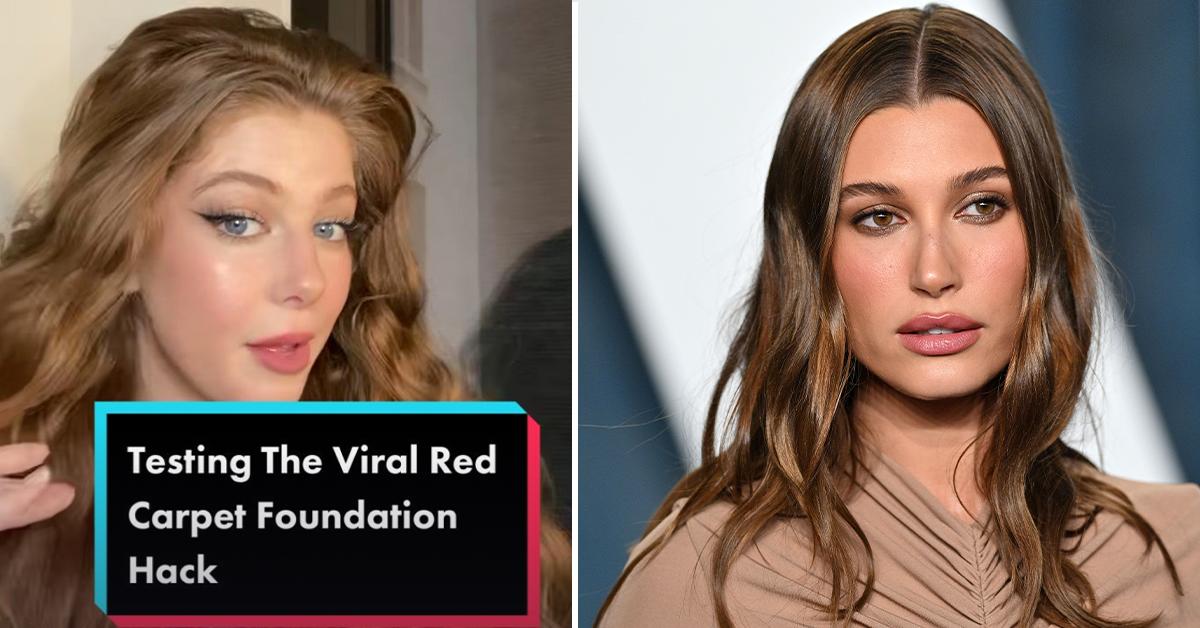 All products featured on OK! Magazine are independently selected by our editors. However, when you buy something through our retail links, OK! Magazine may earn an affiliate commission.
Article continues below advertisement
Amid the chaos and excitement of the Oscars and the Grammys these past two weekends, there was one burning question seemingly slapped into the minds of us loyal viewers at home: How the heck do celebrities like Hailey Bieber, Olivia Rodrigo, Lupita Nyong'o and Jessica Chastain get their skin to look *that* flawless on the red carpet?
Article continues below advertisement
After spending several sleepless nights frantically Googling "celebrity estheticians" and then "celebrity estheticians for non-millionaires", it seems we may finally have an answer to this noble quandary — at least according to the latest viral video from TikTok influencer Savannah Rae Collins. Social media obsessors can't get enough of this red carpet flawless face hack, which is why we are putting this trend to this test to see if it is truly worth the hype.
What Is the Viral TikTok Red Carpet Foundation Hack?
Why Is Everyone Raving About It?
Does It Actually Work?
What Are the Foundation Products?
Pros
Cons
Bottom Line
Article continues below advertisement
What Is the Viral TikTok Red Carpet Foundation Hack?
Why Is Everyone Raving About It?
According to Collins — who says she learned this trick from a celebrity makeup artist friend — this technique is supposedly the end-all-be-all to achieving the perfect, red carpet look. "My texture is gone," Collins said while modeling the finished look in the original video, which was first posted in February. "Do you see this glow?"
Article continues below advertisement
We absolutely did — and it seems we're far from alone. Garnering more than 400,000 likes in a little over one month, the video quickly went viral, sparking dozens of recreations with (mostly) positive results. "LOVE. THIS. COMBO!" wrote influencer Amelia Singson who recreated the look. "Hands down my favorite base makeup look for everyday," added TikTok-er, Ali M. Headley who also tried the hack.
Article continues below advertisement
Does It Actually Work?
The short answer? Pretty much — but with a few caveats. Considering Becca — the brand of the highlighter first mentioned in the video — has been out of business since last September, we began this experiment with the e.l.f. Poreless Putty Face Primer from Ulta.
We had our suspicions about whether this primer would actually be as hydrating as promised in the video — aggressively shiny with a seemingly hard, plastic-like exterior, the primer's pristine packaging prompted flashbacks of the children's "makeup pallets" sold at Claire's in the mid-2000s. But the moment we scooped the product from its pot, we realized we had it all wrong. Light yet deeply moisturizing, the primer melted beautifully onto our skin, quenching our admittedly dry and somewhat sunburned faces.
Article continues below advertisement
Although this formula might be a bit much for those with oilier skin types — especially when paired with the technique of applying several layers of product — we were impressed with its airy consistency and texture. The primer wasn't overly sticky or goey, and was seemingly tacky enough to grip any product tossed its way.
Article continues below advertisement
What Are the Foundation Products?
With our skin primed and ready to go, our faces were seemingly ready to take on any products we threw their way — specifically, the aforementioned Charlotte Tilbury foundation and the Fenty Beauty Eaze Drop Blurring Skin Tint from Sephora. As several commenters noted in the original video, the Dior BACKSTAGE Face & Body Foundation is, well, a face and body foundation. While Collins' skin looked glowy and camera-ready, we here at OK! are sticklers for accuracy, taking no shortcut in the pursuit of perfect skin. As such, we decided to stay true to the method listed in the sound, swapping out the Dior foundation for Fenty's skin tint.
MORE ON:
Celebrity Beauty Tricks
Despite being stans of the Fenty Beauty brand, as well as having heard every beauty blogger sing praises of the Charlotte Tilbury foundation, we were initially on the fence about this combination. However, once applied to the skin, these two makeup staples created an ideal sheer-to-medium coverage foundation.
Article continues below advertisement
Although our skin looked primed and polished, we weren't fully convinced that this layered duo was the key to perfect, red carpet-ready skin — until the rest of our makeup was applied. Standing up to concealers, cream contours, bronzers and setting powders, the base of our foundations remained flawless — sans any weird creasing, pilling, caking or mishaps that can come with foundation-related experiments. In the end, we were left with a sheer, "my skin but better" award show-worthy look.
Pros
This technique creates a sheer, "my skin but better" type of look.
The primer and foundation combines to create a very sturdy and lightweight base for powder and cream products applied on top.
This technique will likely work well on people with dry skin types.
Article continues below advertisement
Cons
While these foundations are somewhat buildable, this technique produces a very sheer look. This would not work well for people who prefer medium to full-coverage base products.
Aside from providing a particularly good base for cream and powder products, this hack produces a similar result to that of any good sheer foundation, skin tint or tinted moisturizer.
This technique, combined with the ultra-hydrating formula of the e.l.f. primer, may be too intense for oily skin types.
Bottom Line
While these products may not be swoon-worthy enough to replace all of our current foundations, we could definitely see ourselves using this hack for special occasions — which we wish would include the Oscars or the Grammys red carpet. Overall, we would not recommend this technique to anyone with an oily skin type or anyone who prefers medium to full-coverage foundations. But, if you're looking for a sheer and glowy, IG-filtered face base, this hack is worth a try!
Article continues below advertisement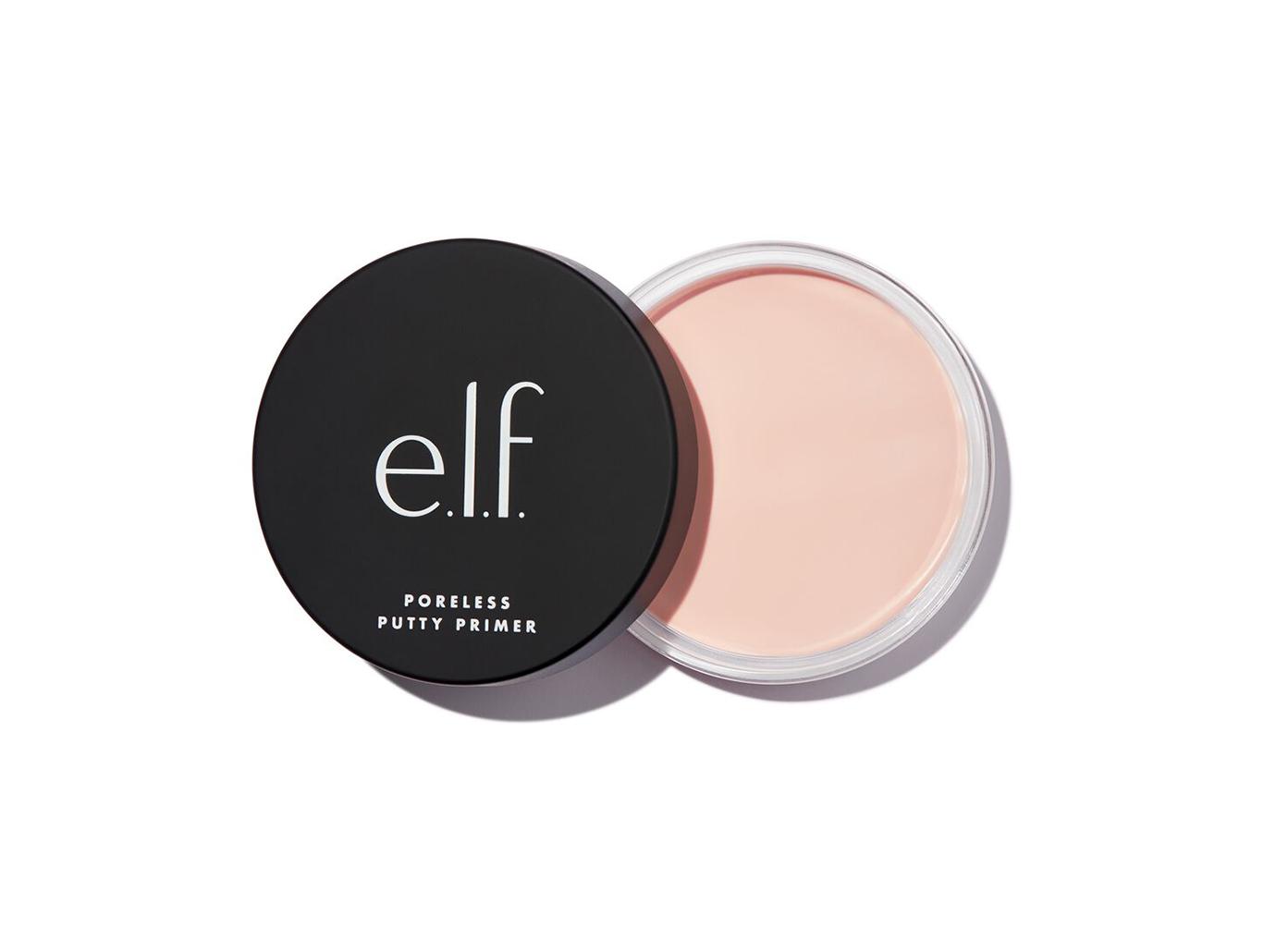 SHOP NOW/SEE IT
e.l.f. Cosmetics' Poreless Putty Primer retails for $10 at ulta.com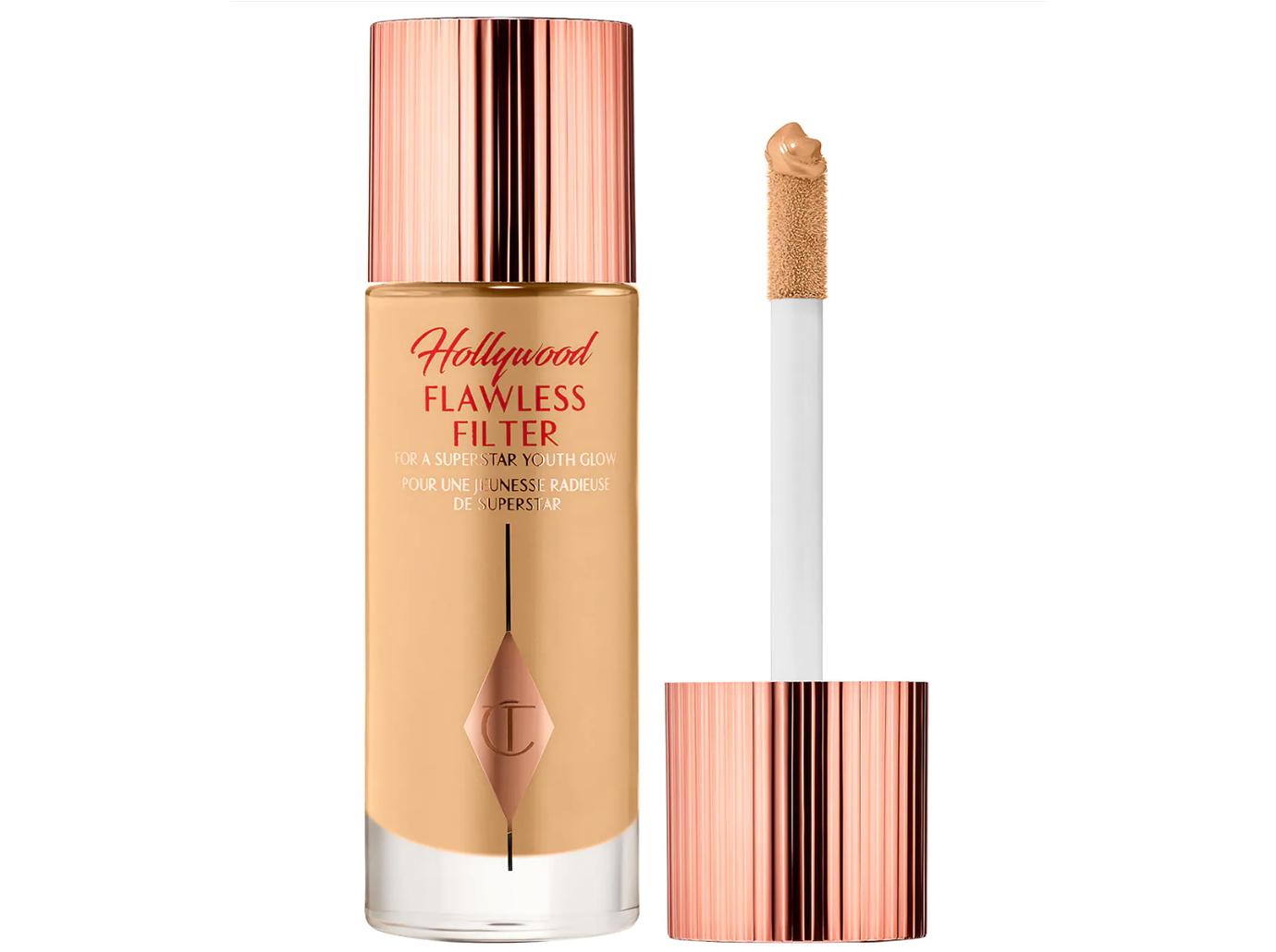 SHOP NOW/SEE IT
Charlotte Tilbury's Hollywood Flawless Filter Foundation retails for $44 at sephora.com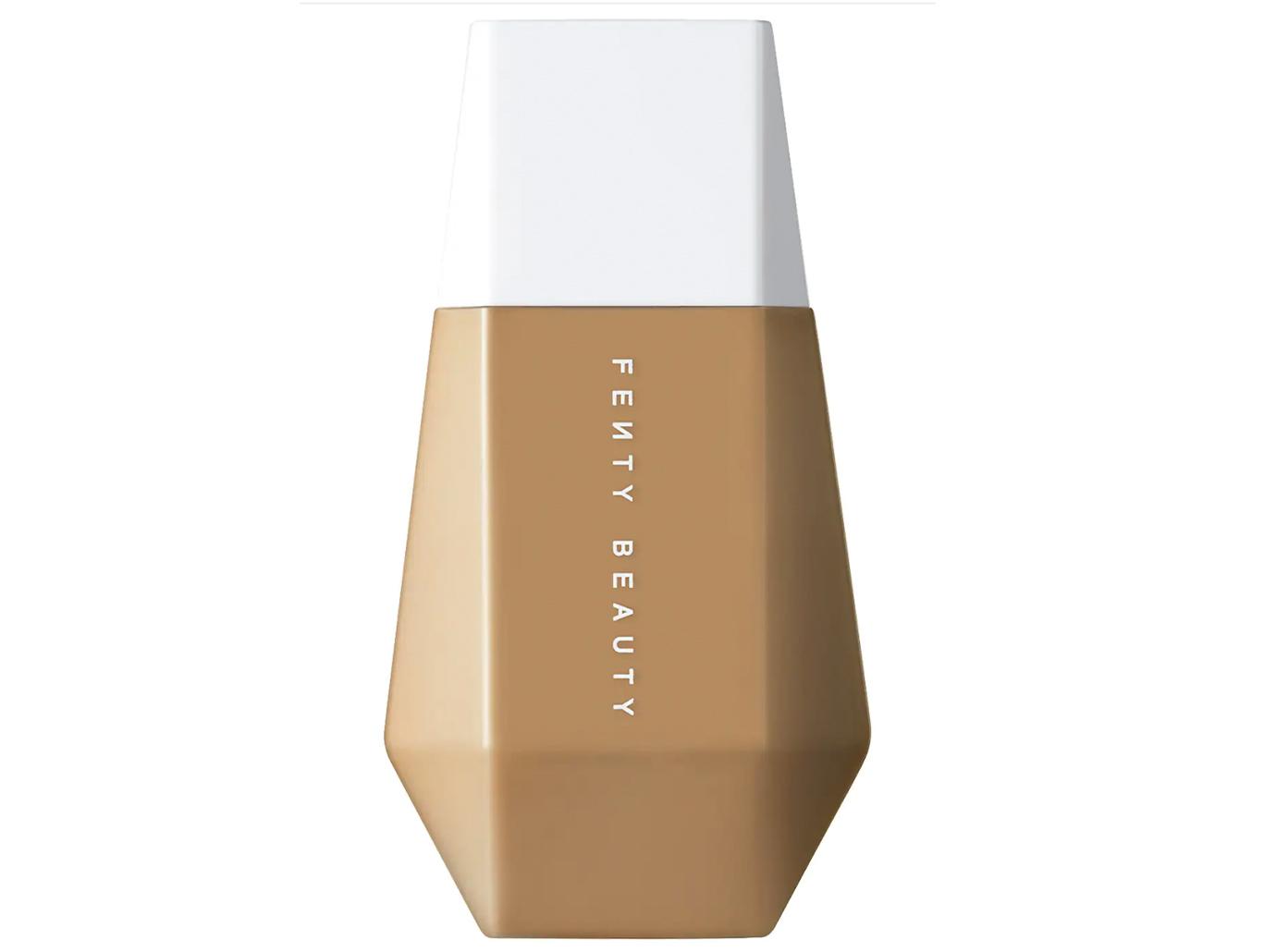 SHOP NOW/SEE IT
Fenty Beauty's Eaze Drop Blurring Skin Tint retails for $32 at sephora.com