NEWS
Oprah's Unauthorized Bio Set for Release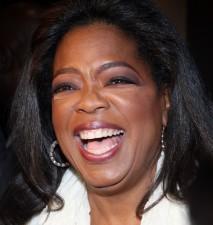 With Oprah Winfrey's announced departure from daytime television, the acclaimed talk show host is set to star in a new role unknowingly, as Kitty Kelley plans to release her biography without authorization.
According to the Associated Press, the gossip writer declared her newest piece of work "Oprah: A Biography," will be on book stands starting April 13 of this year, although the iconic host was not a part of the process.
Article continues below advertisement
Kitty, who is well known for her gossip-based, scandal-focused work, does tell AP that she respects and admires Oprah, but stays true to herself in the novel by telling what she calls the truth.
And after spending three years on her latest project, Kitty reveals to AP that she is, "full of admiration for Oprah's accomplishments and fascinated by her complexity."
With other stars such as Frank, Sinatra, Nancy Regan, and even the presidential Bush clan under her belt, Kitty plans to release 500,000 copies of the book on opening day, AP reports.
Crown Publishing, who is set to issue the biography, tries to solidify the book's legitimacy by revealing that Kitty did over 850 interviews for research even though Oprah herself was not involved.
The content of the biographical piece has not been revealed yet, but it is well known that Kitty's books tend to stay on the controversial side, which still hasn't stopped her from hitting the bestseller charts.
Oprah will be making her exit from the daytime talk show, The Oprah Winfrey Show, in 2011 after 25 years on TV.