NEWS
Drake Reveals Secret Love of White Wine Spritzers to Chelsea Handler: 'That's My Drink of Choice!'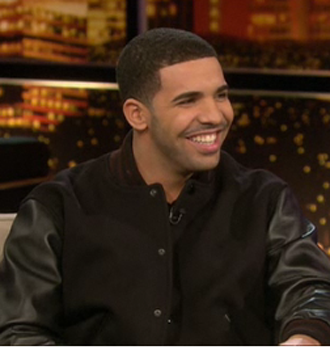 Drake is having an amazing week. The rapper's new album, Take Care, went to No. 1 on the Billboard charts and he also appeared on E!'s Chelsea Lately. While on the show, Drake talked to host Chelsea Handler about one of his favorite drinks, white wine spritzers.
"That's my drink of choice," Drake revealed. "I'm like a golden girl from Ft. Lauderdale or something."
When Chelsea teased him on her show, he said: "I like Hennessey, which I can still taste in my mouth from last night, but I enjoy white wine."
Article continues below advertisement
He explained the surprising way his love of it started, saying, "My mother had a friend who I was always infatuated with. She was very voluptuous, so I used to stare at her…. We used to go to her house and be poolside, and she used to fill up a white wine spritzer and causally slide it and leave it there, and she'd show up with another one. I always felt like she was trying to send me a message… so I kept that a consistent theme."
OK! NEWS: JUSTIN BIEBER'S WORKING WITH DRAKE & KANYE WEST FOR NEW 'BELIEVE' ALBUM
Chelsea agreed, telling him, "Of course she was sending you a message…that's completely inappropriate. How old were you?"
"I don't know, like, 15," Drake said. "But it had everything to do with big breasts and wine."
Drake also talked about his new album and one of his favorite subjects — women. "I think I have issues letting go…. Maybe I'm discovering it right now, and this isn't even a talk show; it's a therapy session."
Article continues below advertisement
OK! NEWS: NICKI MINAJ SURPRISES YOUTUBE "SUPER BASS" SINGER SOPHIA GRACE ON "ELLEN DEGENERES"
Chelsea had to ask about those Nicki Minaj love rumors that keep popping up, but all Drake would say is, "I'm a huge Nicki Minaj fan." Chelsea didn't back down, adding, "I'll take that as confirmation." She also gave him her blessing if they choose to date.
Nicki just happened to Tweet yesterday that we can expect new music from her on Feb.14, 2012 (Valentine's Day!): "Pink Friday : ROMAN RELOADED will be released on Valentines Day, 2012. Heeeee's baaaacccckkkkk." Hope Nicki makes Drake her valentine!