NEWS
Tamera Mowry-Housley Tells All About Motherhood, Plans For Baby #3, & How She Deals With Haters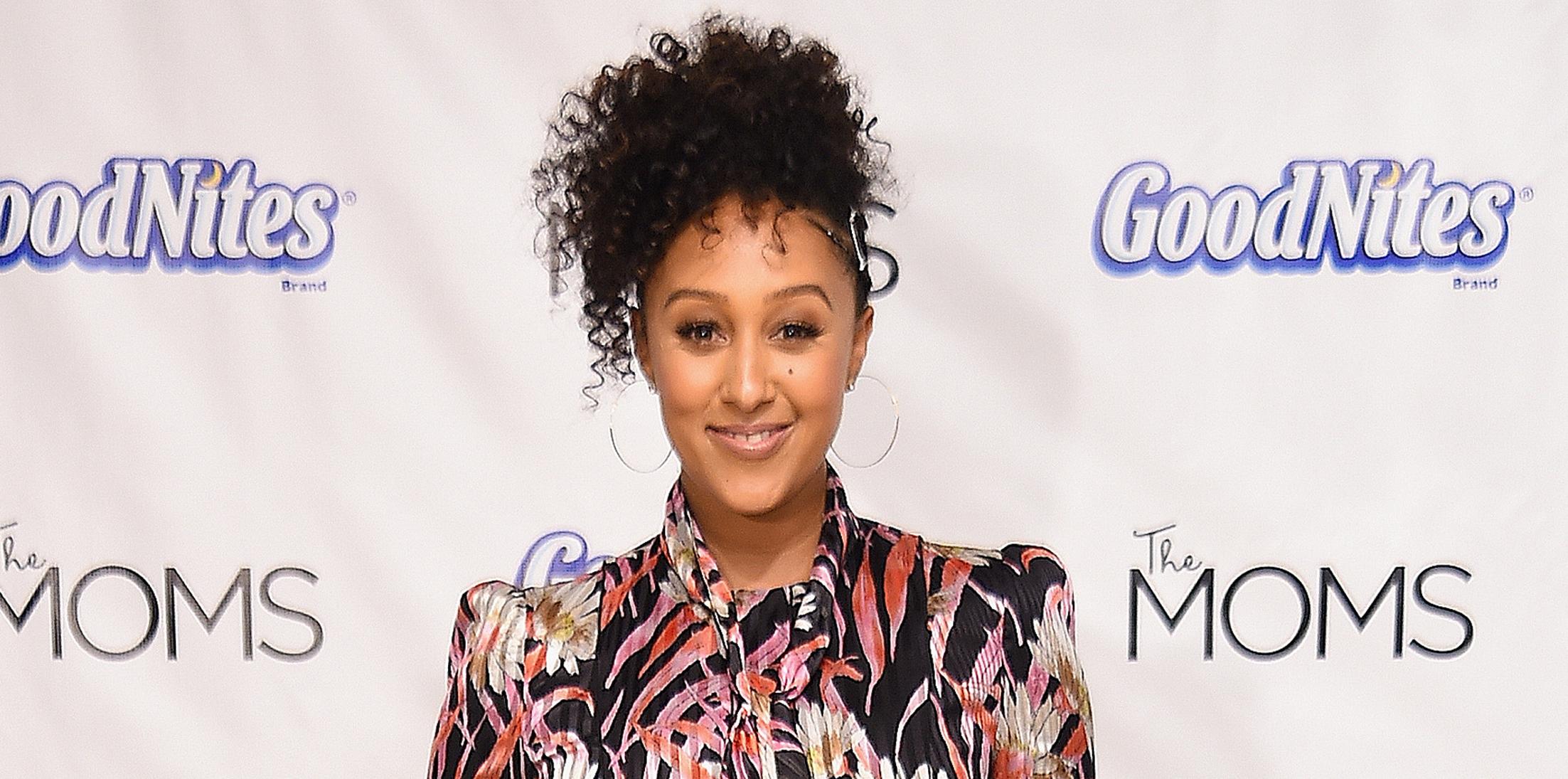 Tamera Mowry-Housley's, 39, all about prioritizing in her busy life these days. With The Real host juggling being a mom, a wife, and managing a constantly evolving career, she admits she has no time for haters or the pressures of Hollywood.
While chatting about her partnership with GoodNites Nighttime Underwear, the mother-of-two opened up exclusively to OK! about her children, Aden, 4, and Ariah, 2, her plans for more kids with her husband, Adam Housley, 44, and she offered some tips for mommy's, who like her, are Queens of the multitask.
Article continues below advertisement
OK!: How is motherhood treating you? Any chance you and Adam will add to your family in the future?
It's going great. I don't have any more babies in the house as I say. I have a pre-K and a toddler, if anything I am accepting the fact that there probably will never be any more babies in the home. If it were up to me, I'm done having kids. I have a beautiful boy a beautiful girl. We both have two hands so I like being able to put man-on-man, one child each. It's doable.
I'm also older. I give older moms props but my body I think is done -- it's breaking down.
OK!: How are Aden and Ariah?
I'm so proud of my little man he has achieved an amazing milestone. Aden is fully potty trained, and what I mean by that is that he's dry at night. I didn't know that being dry at night was a different task than being potty trained throughout the day. I automatically thought that when Aden was potty trained in the day, he was going to be potty trained at night. Some kids take a little bit longer to be dry at night and that's okay. And if your child is dry at night that's awesome too.
Article continues below advertisement
At first, I was just frustrated and confused. I thought there was something wrong with me as a parent – I wasn't communicating properly with him. Maybe something was wrong. But once I teamed up with GoodNites Nighttime Underwear I learned that there are many other children out there who have experienced the same thing Aden has. Dryness at night evolves as your child grows.
Now I know what to do when it's Ariah's turn, which is pretty soon. She's showing me some signs that she's ready.
Ariah right now knows all her numbers -- she knows one to 20, which blew my mind because I was just focusing on 1-10. And I heard her say '11, 12,' and I was like, 'Oh, where'd you learn this from?' She is so smart and she's a feisty little one! I love it.
They're both good kids.
OK!: What's some general advice you have for moms who like you are managing a full-time job and being a mom?
Trust that your best is good enough. A lot of the time we have people judging us as moms but I think us moms we are our hardest critics because there are some days you feel like you have it figured out and then some days you just don't. And that's okay too. If you are doing your best, your child is going to come out fine and it's because you're always doing the right thing.
Article continues below advertisement
I would also say, trust your gut. I think innately as moms we're born with intuition and that has helped me throughout my life. I realized that you know what's right for your family, don't let anybody and everybody tell you how to raise your family.
And I would say prioritize. Realize what is really important to you and as a family and work on that. Realize there are some days you are going to be a super hero of a mom. Then there are going to be some days where you're a hot mess and it's normal. No one has it all together all the time.
OK!: You've been open about the hate you and your husband receive being an interracial couple in the public eye. How do you plan to shield your kids from the hate?
We focus on the positive. That's what I'm doing right now. I'm not going to give any more attention to the naysayers. It's not worth it. The reality is, there are way more positive supporters than they are naysayers and that is what my children will see around us. We don't talk about the negativity.
Article continues below advertisement
Of course, when they get older they'll probably be able to read all that stuff, but again, I will continue to tell them what we're telling ourselves, which is focus on the supporters. It's so easy to gravitate to that one negative comment that you see, but that one negative comment doesn't represent reality. It doesn't represent the mass.
I'm just going to teach my children that yeah, your mom is in public eye but they know who I truly am. The people that love and support you, those are the opinions that matter.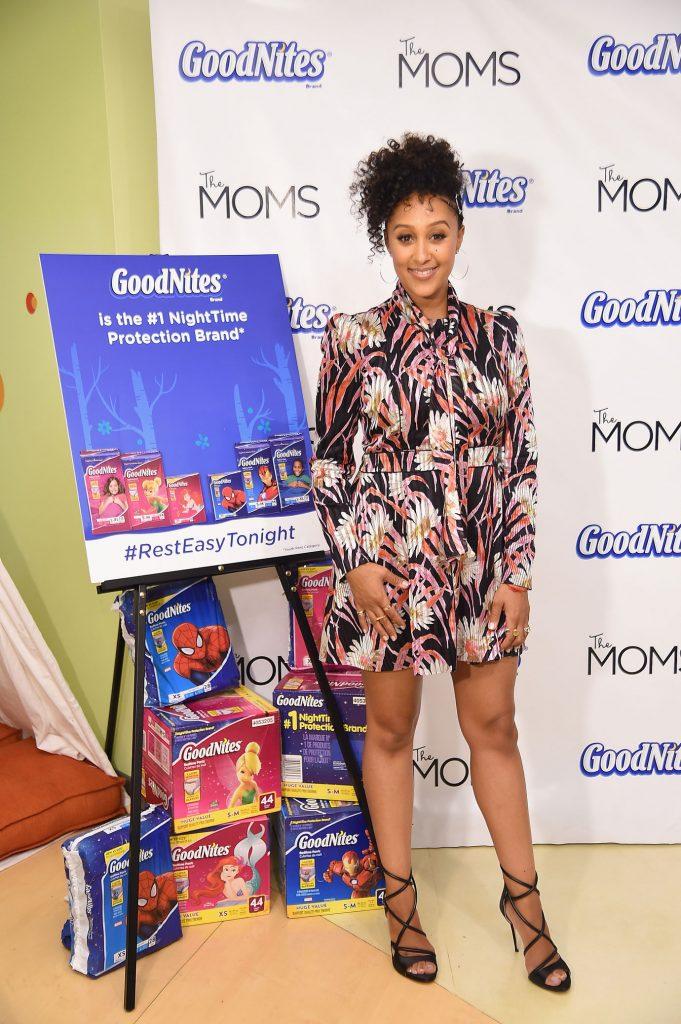 OK!: Would you ever let Aden and Ariah go into acting?
If they do want to act or perform I want them to verbalize it. I don't want to force them into anything that they might not want to do because it's a hard business. It's a very challenging business. You hear a lot more no's than you hear yeses.
I would be willing to do it if it's what they want to do. Aden and Ariah have the personality to do it, but I want to make sure it's something that they want.