LIVING
MIAMI RESTAURATEUR DAVID GRUTMAN EXPANDS GROOT HOSPITALITY PORTFOLIO WITH PAPI STEAK With David 'Papi' Einhorn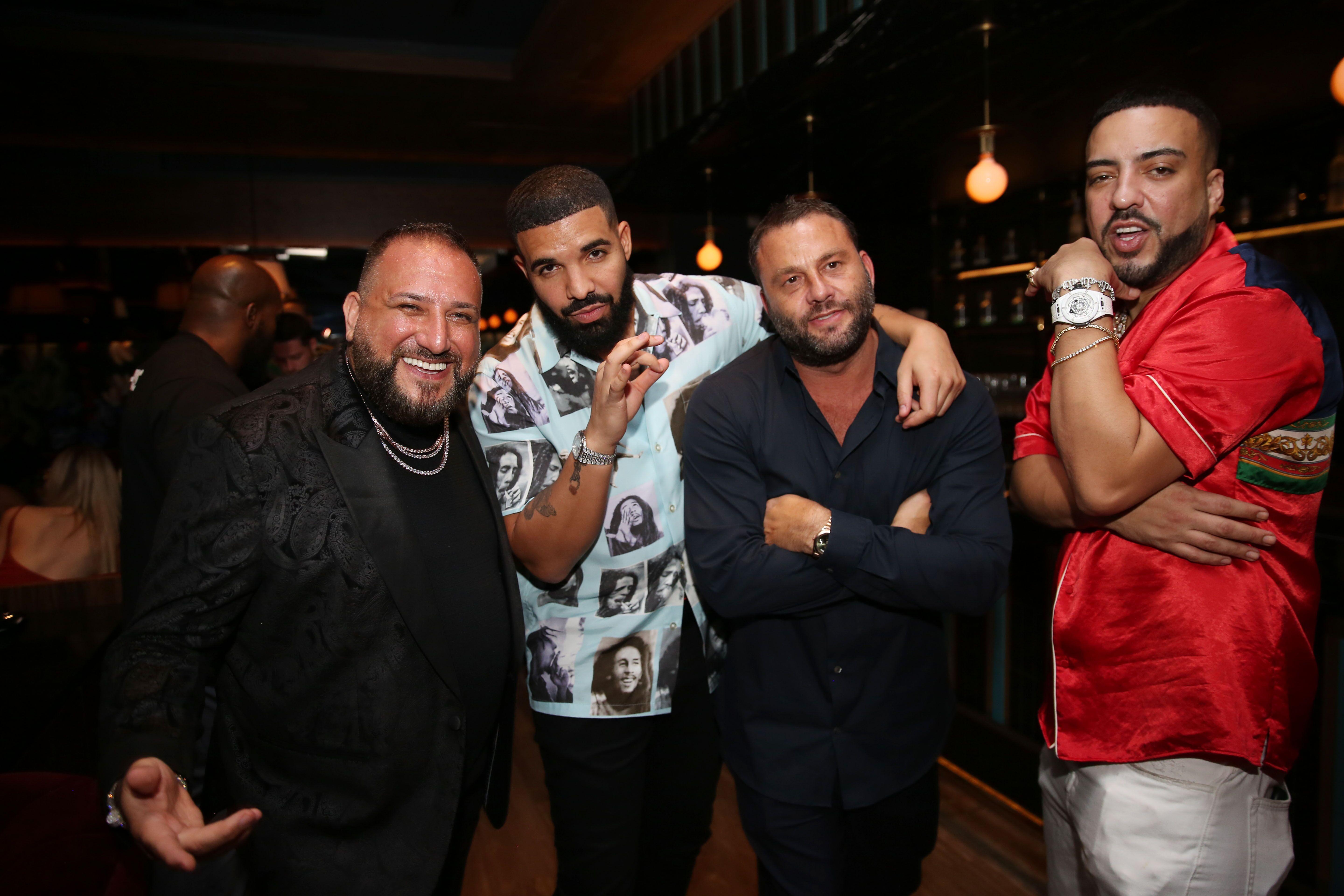 Miami-based restaurant and night club owner David Grutman recently launched his newest venture: Papi Steak. The steakhouse officially opened in Miami Beach on September 12, in partnership with David "Papi" Einhorn, and is already a go-to restaurant for celebs like Drake and French Montana.
The intimate, eclectic space will wow guests with vibrant, red velvet seating, hardwood tables and walls adorned in an exotic, floral print. The restaurant is reminiscent of the Hollywood Golden Age and the menu contains a modern, elevated spin on classic dishes. Dishes include prime meats grilled to order, and centers around the restaurant's eponymous dish: the Papi Steak. The kosher-cut 32 oz. ribeye is made famous with Papi's secret sauce.
Article continues below advertisement
Diners can sip on delicious speciality cocktails and can choose from a list of over 150 wines to get their evenings started at Papi's Steak.
"At Papi Steak we aren't trying to be just another steakhouse in Miami Beach. We are taking our unique menu and pairing it with one of the best designed dining rooms in Miami. I pulled out all the stops with Papi Steak," David said of his new eatery.
"I've always loved sharing and making food for my friends and family," said Papi said. "We're so excited to bring Papi Steak to South Beach. The food and the vibe are going to be out of this world."
The new Groot Hospitality venue is sure to treat every guest like star. Papi's Steak is the newest edition to David's collection of massively successful venues like, LIV, Story, Komodo, OTL, Planta and Swan & Bar Bevy.