LIVING
Food Blogger Skyler Bouchard Shares 3 'Creative' Desserts To Pair With White Or Rosé Wine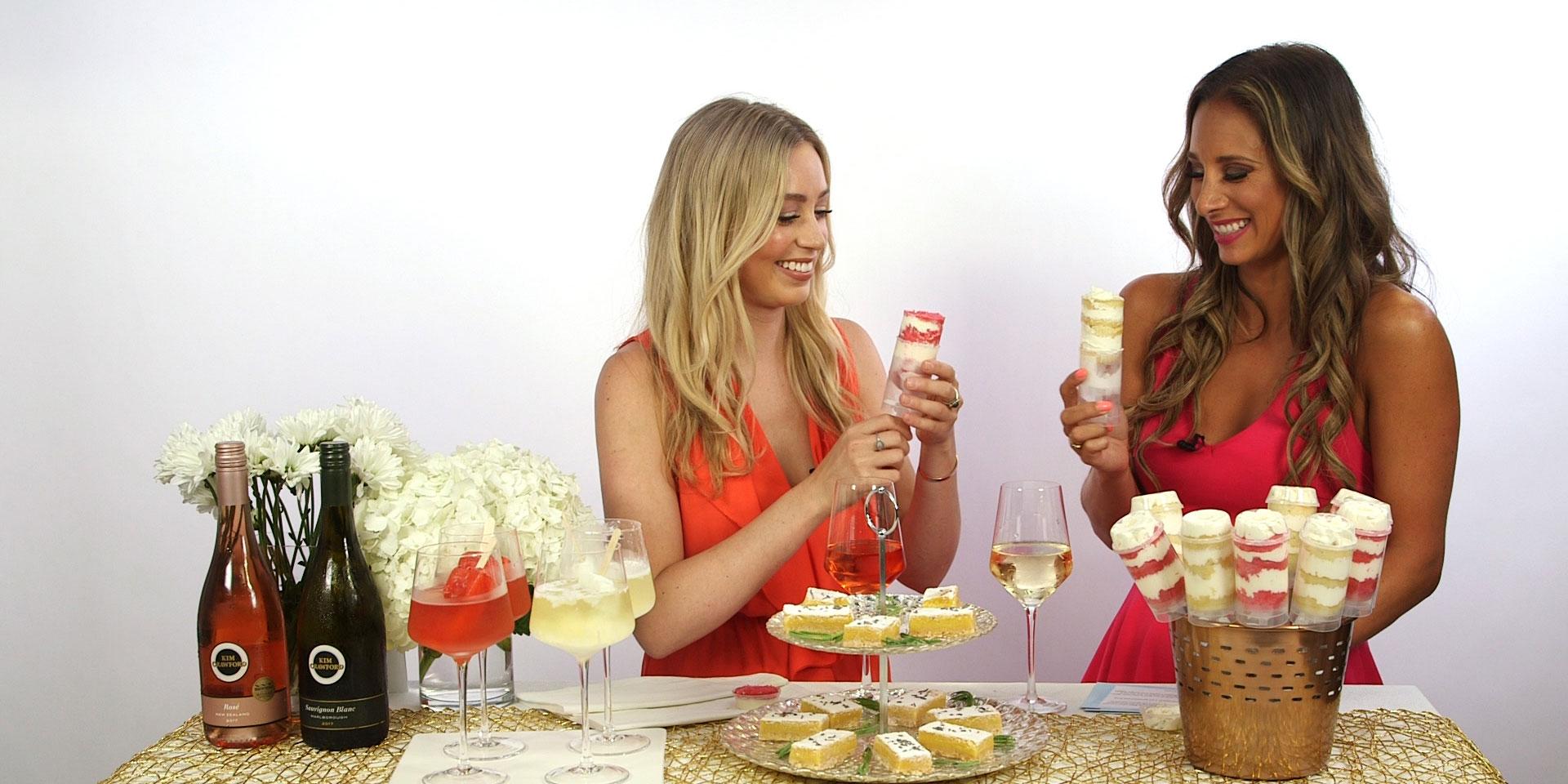 Why choose between dessert and wine when you can have both? With a little help from Dining With Skyler founder Skyler Bouchard, it's easy to learn how to pair your sweet treats with a bit of booze, like a pro. Just watch the video above!
In fact, Skyler, who is the host of Food Network's digital series Treat Yourself With Skyler, paired two different Kim Crawford wines with a total of three decadent desserts, and each combo sounds more delicious than the last!
Article continues below advertisement
First up, citrus and berry popsicles take a dip in a wine glass, cleverly combining the summertime treat with a bit of booze for an Instagram-ready dish. "You want to impress your guests," Skyler says. "No one is going to be impressed if you just whip out a popsicle. A boozy popsicle, however, gets people on board.
What's more? The popsicles, which can be paired with white or rosé wine depending on which flavor you choose, enhance the flavor of the drink and keep it cool – a must for outdoor parties!
Next up, Skyler pairs lavender lemon bars with either sauvignon blanc or rosé, since the lemon complements the "bright" flavor of each drink.
Finally, Skyler pairs push-up cakes with, again, either a glass of sauvignon blanc or rosé. The offering, which she calls "creative," can be store-bought or homemade, goes "really well" with wine, according to Skyler. Additionally, the packaging of the cake acts as an excellent conversation starter.