LIVING
'Selling Mega Mansions' Host Camille Anderson Reveals Her Best Insider Tips For Decorating Your Home Like A Celeb!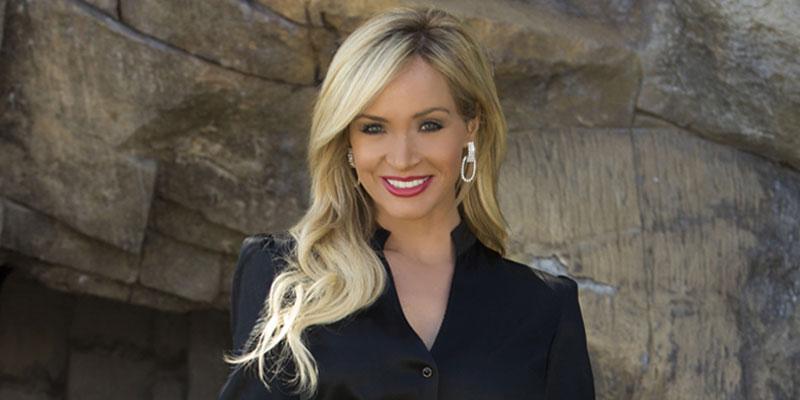 Camille Anderson is used to selling homes for millions of dollars on her hit AWE show Selling Mega Mansions, but the TV host says you don't need an unlimited budget to decorate like a celeb! Camille spoke with OK! exclusively about how just a few coats of paint or a new rug or two can change up the look of your house in no time. Find out how easy it is to take your home from drab to fab with Camille's easy, affordable tips below!
Article continues below advertisement
OK!: Is it possible to decorate a home like a celebrity without breaking the bank?
Camille: Absolutely! A home is one of the biggest purchases anyone is going to make. Whether you are working with a budget or not, it's still a really big deal. But there are so many ways to decorate on a budget.
OK!: What are your tips for decorating on a budget?
Paint goes a long way to really change up the look of a house and update it. Change the color of a wall!
Knock down a wall to open up a room. It doesn't take much money.
Cabinetry! If you want to change up your kitchen, you can keep the existing structure but change up the façade. There are so many budget-friendly ways to do that now with pre-made, pre-measured cabinets.
Bring in luxurious textures. It's really popular right now to mix faux fur throws and blankets, along with big textured, crocheted pillows.
Layer rugs. Even if you have carpet, put down a throw rug, and then put down another one, but angle it across in a different direction. Faux fur rugs are really in right now and easy to find online. The different textures and layers add that sense of luxury.
OK!: When customers go house hunting, what should they be looking for?
Camille: Definitely look past the little flaws. If you're open to a little bit of a remodeling, just make sure the house itself is solid. Then you can allow your imagination to really take over. You also always want to have a good feeling when you step inside the house!
OK!: What would you say are the biggest trends in luxury real estate right now?
Camille: I'd say the biggest trend is the change of color scheme that we've seen. Tans and neutrals used to be really in style, and now gray is the new neutral. We're seeing gray paired with white or gray paired with green. Gray is the "it" color.
Article continues below advertisement
OK!: Working in the luxury real estate market, what's the most lavish thing you've seen in a home?
Camille: I would say a grand ballroom. And when I say grand ballroom, it's like a hotel ballroom. That's pretty striking and amazing. And in L.A., there's also a big rental market, so people will rent out their homes for parties and events for studios, and use their home as a partial source of income.
Also, people are using their big retaining walls to create an outdoor movie theater. You can project a movie against them and set up gorgeous chairs and hanging lights and little lamps. It's one of my favorite features.
OK!: How has real estate changed over the past few years?
I think because of social media and a lot of news being online, real estate is becoming less intimate. So when a home's for sale, and a celebrity ends up purchasing that home, we have access to the pictures. We get a glimpse into celebrity lifestyles. It's definitely an influence on how people decorate their homes.
OK!: What's it like working with celebrity clientele in the L.A. luxury real estate market?
Article continues below advertisement
They're just like everyone else. They're looking for a great kitchen or an open floor plan. The bottom line is when someone steps into a home, they want to have that "it" feeling. It's like when you meet the right person. You want to feel like it's the one.
OK!: What's the best way to make sure your house feels like home, to you and your guests?
No matter what, if you're selling a home or if you're entertaining, remember all of the senses. You want it to be visually pleasing, which is why interesting textures are important. Also, don't forget smell! Have some really nice candles burning or throw some cookies in the oven. Put a cinnamon stick in warm water over the stove. People really remember these things. When you please somebody's senses, they have a positive experience.