NEWS
10 Things You Need to Know About 'Breaking Dawn'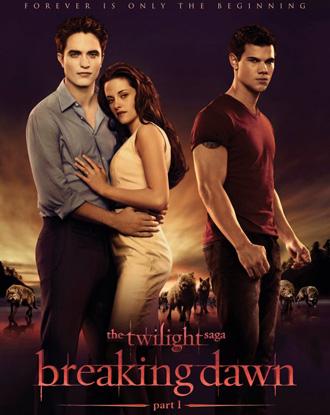 1. Steaming Up the Set
Robert Pattinson and Kristen Stewart's real-life sexual chemistry bubbles over in Breaking Dawn. "They're pretty open as a couple now, actually engaging in PDA," an on-set insider tells OK!. "One night, Peter Facinelli who plays Rob's vampire dad, Carlisle invited everyone back to the house he rented — and Rob carried Kristen on his back!"
2. I'm Buffer. No, I'm Buffer
Taylor Lautner (werewolf Jacob) said what he won't miss aboout filming is "not wearing clothes." He and Kellan Lutz are shirtless for much of the movie, and there was competition. "They had push-up contests," and insider says. "Taylor was smaller but he put on muscle, and he beat Kellan at arm wrestling.
Article continues below advertisement
3. They're Such Kidders
"Pranks were big," a source says. "Food fights were regular occurrences. Kellan always messed around with everyone's Wikipedia pages."
4. Hanging Out And...
"There was a lot of hooking up," an insider reveals. "The main cast has been together three years; you'd think they'd have it out of their systems, but they don't. Ashley Greene was always getting busted coming out of Jackson Rathbone's Place.
5. Party on, Vamps
The shoot was intense. "A lot of scenes were pretty heavy — there was even a tsunami scare in Vancouver," an insider tells OK!. "The best way around it is to go out and let off steam. Kellan, Jackson and Ashley were usually the ringleaders."
FOR MORE ON BREAKING DAWN'S ONSCREEN SCOOP, PICK UP THIS WEEK'S ISSUE OF OK! — ON SALE EVERYWHERE NOW!