NEWS
11 Shocking Moments from the Real Housewives of New Jersey Reunion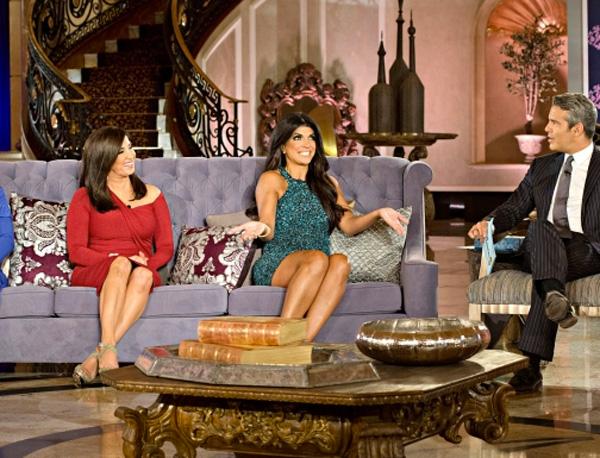 In all these years of Real Housewives shows, has there ever been a sadder reunion than the Real Housewives of New Jersey one that aired last night? The ladies finally addressed Teresa's Giudice's legal problems, and it was a humdinger. Here were the most shocking moments: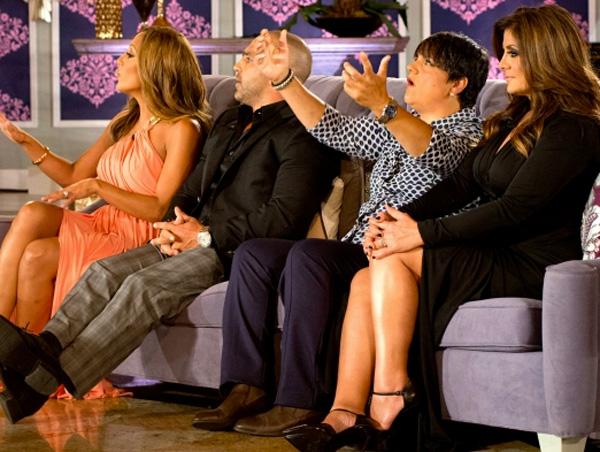 Rosie Pierri regrets telling Teresa to "take it up the *ss."
Andy Cohen started part two of the reunion by asking a great question: What does each woman regret about this season? Rosie said it was definitely her obscene words (and hand gesture) in Teresa's direction.
Article continues below advertisement
OK! News: See the unanswered questions from part one of the RHONJ reunion.
Teresa still doesn't know what a sociopath is.
"I didn't know we were in school today," she retorted when Andy asked her about the funny scene this season when she had to ask Siri on her iPhone what the term meant.
Everyone thinks Teresa is behind it all.
Joe Gorga explained that it's easier for him to forgive Joe Giudice because he really believes that Teresa is the one causing all the drama. Joe defended his wife, but otherwise no one else really spoke up…?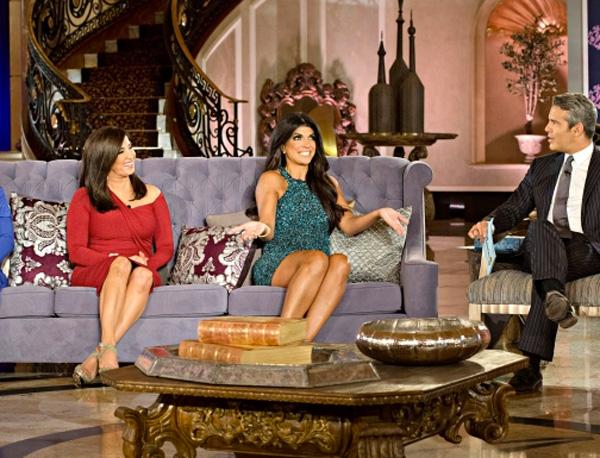 When you spread the poison, you're as guilty as the person with the poison.
Kathy Wakile said something like this in regards to Teresa's rumor-mongering about Melissa being a cheater, gold-digger, stripper. Even though Teresa didn't start the rumors, she kept them going.
More than two years later, Joe Gorga revealed why he was so mad at the christening.
Teresa didn't legally agree to film with the Gorgas until the day of the christening, and once the cameras rolled that day she suddenly changed her behavior and started acting nice to the Gorgas after years of a fractured relationship.
Article continues below advertisement
Watch: Melissa Gorga prepared viewers for how brutal the reunion would be.
We got a little more info about Albert's father.
Caroline Manzo calmly explained a story about her father-in-law making his kids scoop snow with a spoon if they gave him attitude, and then went on to agree that his passing possibly had some criminal roots. She relayed this so coolly that Andy called her out for not reacting more or being more forthright. She responded by telling the story of how she and Albert opened the door to the police—on her birthday—to find out about her father in law's death. "Okay, I get it now," said Andy.
MORE ON:
Real Housewives of New Jersey
The RHONJ take back those comments about wishing Joe Giudice would go to jail.
Because now it might actually happen.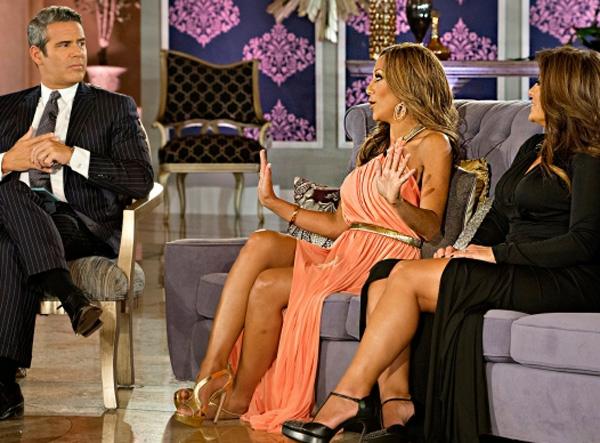 Denial is a powerful thing.
Teresa swore she doesn't believe in karma because she's Catholic, and then wondered aloud why these legal issues befell them, as if 39 counts of fraud just fell from the sky and landed on her head. "I don't know why this is happening to us," she said, baffled.
Article continues below advertisement
Teresa explained that she's hanging tough because she has no other choices. Jacqueline Laurita remarked that she's in hives over it, while Teresa manages to stay so calm. Caroline finally encouraged them to tell their children the truth, because the other kids will torture them. It was a very tough thought, and the women all dabbed tissues at their eyes during the topic.
All that sweetness toward Teresa went right out the window at the end.
The reunion was nearly over, with an outpouring of love toward the Giudices, when Teresa couldn't help herself. She struck back at Caroline for calling her superficial, leading to Caroline confessing that she truly doesn't believe that Teresa has a good heart. "You're not an enemy. You're somebody that I used to know"
What did you think was the most shocking moment of the reunion? Were you surprised by the Giudices' behavior regarding their legal troubles? Tell us in the comments below or tweet us @OKMagazine.