NEWS
Unanswered Questions from the Real Housewives of New Jersey Reunion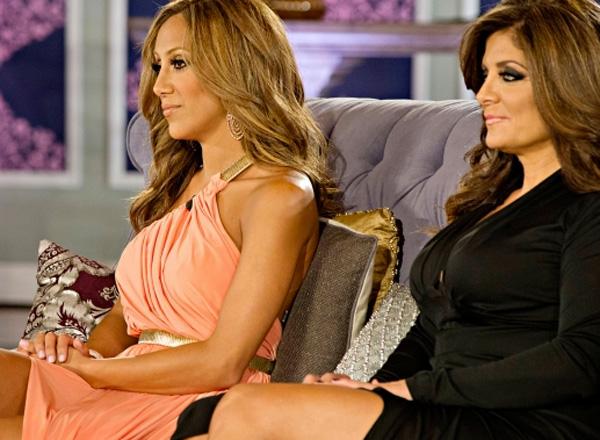 Last night was part one of the Real Housewives of New Jersey reunion, and I always thought reunions are supposed to clear up issues from the season? The special just made me even more confused about the problems between the ladies. My remaining questions: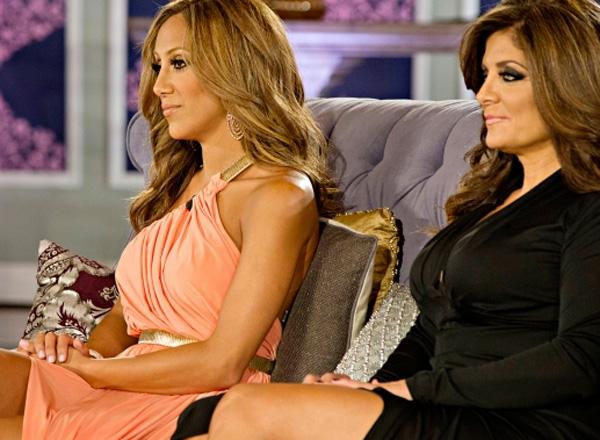 How are you going to jump right into Teresa's indictment?
Then jump away again, Andy Cohen?! I was shocked that they dug into Teresa's legal problems so quickly, and then even more shocked when the topic was basically shelved until the second part of the reunion. Very tricky, Andy.
Article continues below advertisement
Watch: Melissa Gorga explains how crazy the RHONJ reunion will get!
How can Caroline gloss over her husband's infidelity?
Sure, it sounds very diplomatic and rational to say that her husband Albert has probably been interested in other women over the course of their 32-year marriage... but to make it seem like him "probably" cheating on her is no big deal? It's okay to be upset!
Is Teresa really mad that Melissa didn't divulge the personal info about her dad to her first?
As opposed to just putting it right into her book? The two are hardly friends, so why should she open up to her sister-in-law about something personal before she puts it in her memoir? It's her life.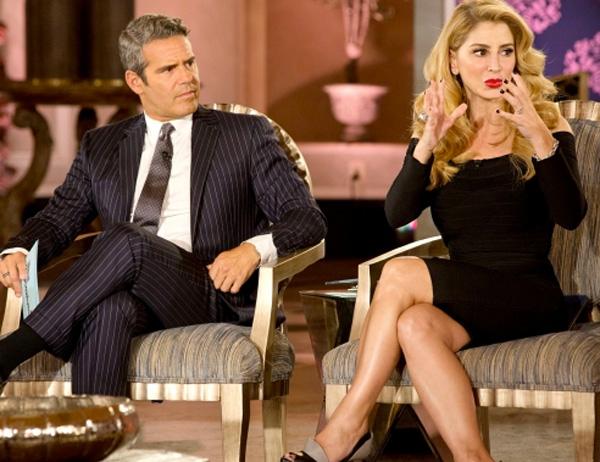 Article continues below advertisement
Watching their angry moments during the season is bad enough, but seeing them all in a montage really reminded me of how intense these two are. Italian tempers, you say? I say I'm watching my stemware when they're around.
How have I been missing the Joe Giudice and Rosie show?
I really enjoyed the clips of them being silly together. They just make sense together.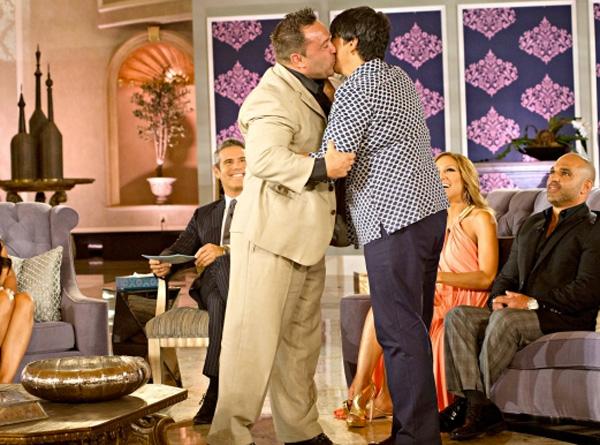 How are we still talking about whether or not Melissa cheated?
And I still don't know if she did, just because everyone is being so strange about it. She and Joe seem to have such an awesome marriage, so I don't think she did—but can someone please just answer this straight out?
Who is Penny?
If Kim D is really Teresa's friend, who the heck is Penny, already? Other than an agent of evil? Did you hire her, Andy Cohen!
OK! News: Kathy Wakile explains the basics of cooking for her weekly column!
Has anything been resolved between Melissa and Teresa?
It feels as if, after all these months of episodes, we have not progressed at all with the sisters-in-law. They clearly don't like each other, and honestly, they don't need to be friends. But Teresa spoke for all of us when she said, "I'm exhausted, and done. Done! Done!"
What did you think of last night's reunion? Are there any other issues that haven't been resolved? What do you hope they address in part two? Tell us in the comments below or tweet us @OKMagazine.