NEWS
A 13th Woman Claims Affair with Tiger Woods, Hires Top Lawyer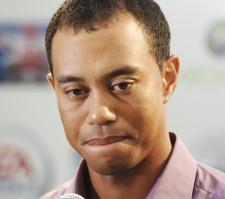 Tiger Woods' extra marital nightmare continues: A new woman has come forward and hired high-powered lawyer Gloria Allred, RadarOnline.com has learned.
Allred confirmed to the Web site that she is representing this women and "a number of other women" in regards to the golfer's peccadilloes.
The legal eagle already represents Rachel Uchitel, who opened up to OK! magazine exclusively (read more revelations about Rachel's relationship with Tiger in this week's issue of OK!).
Article continues below advertisement
Sources say this new woman admits to having a multi-year affair with the golfer. She's in her 40s but looks younger and is extremely attractive.
The latest mistress hasn't been identified publicly previously and her story has not yet emerged.
The new woman brings then number of women claiming sexual relations with Tiger up to an astounding 13.