NEWS
15 Best Moments From The 67th Annual Tony Awards
The 67th Annual Tony Awards was a true spectacle. Acrobatics, magic and Justin Bieber jokes were on full display, and Neil Patrick Harris—who hosted for the fourth time—has never been better. But while the visuals were stunning and the performances will certainly fill seats in the coming months, the appreciation for Broadway was really at the heart of the show. Stars like Sigourney Weaver and Cyndi Lauper took time to thank the theater community and acceptance speeches from the brightest stars in Times Square were true love letters to The Great White Way.
Article continues below advertisement
OK! News: Neil Patrick Harris Arrives At The Late Show with David Letterman
But while I could yammer on about the joys and generosities of the Broadway community all night, let's get right to the good stuff. Without further ado, here are the 15 best moments of the night:
1.) The Opening Number: If this picture doesn't convey just how magical the opening number was, perhaps knowing that there was an extended standing ovation will do the trick.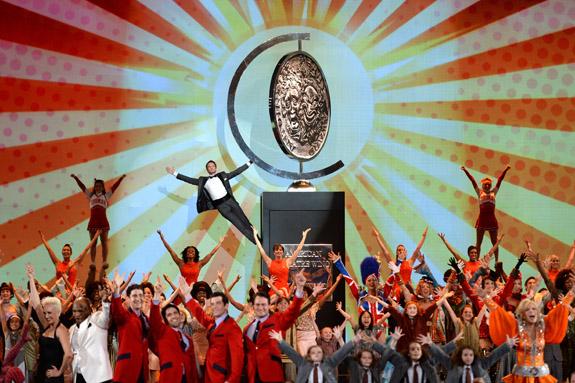 2.) The Camaraderie: Is that a tear in Tom Hanks' eye? The first-time nominee looked as if he was tearing up during his co-star Courtney B. Vance's acceptance speech, when he took home the prize for Best Featured Actor in a Play for The Lucky Guy, Nora Ephron's last B-way outing.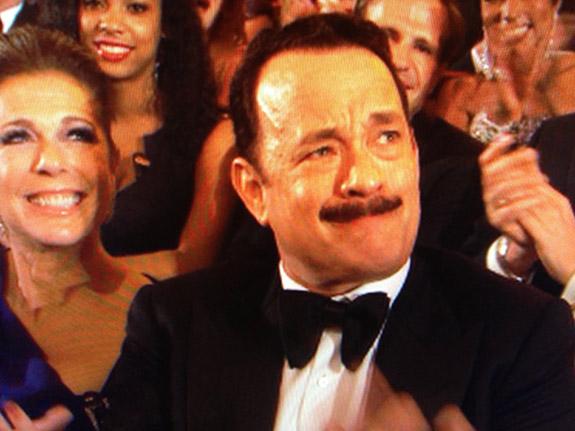 3.) The Kids: Tap dancing in A Christmas Story, FIERCE singing and dancing in Annie and Matilda, and one heck of a Michael Jackson impression in Motown—These. Kids. Are. Talented.
Article continues below advertisement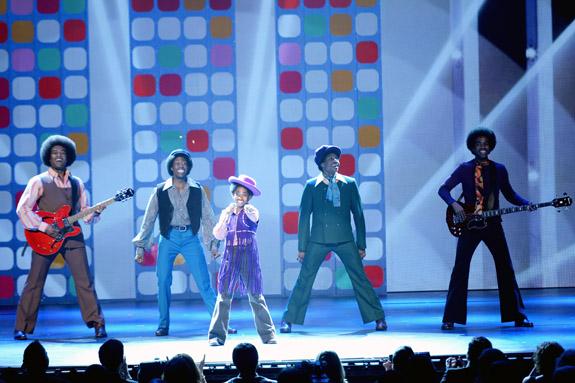 4.) The Gowns: Yes, Jane Krakowski joked that she and co-presenter Jesse Tyler Ferguson would make the perfect "Straight Wedding" cake topper, but seriously, can this be my future wedding dress?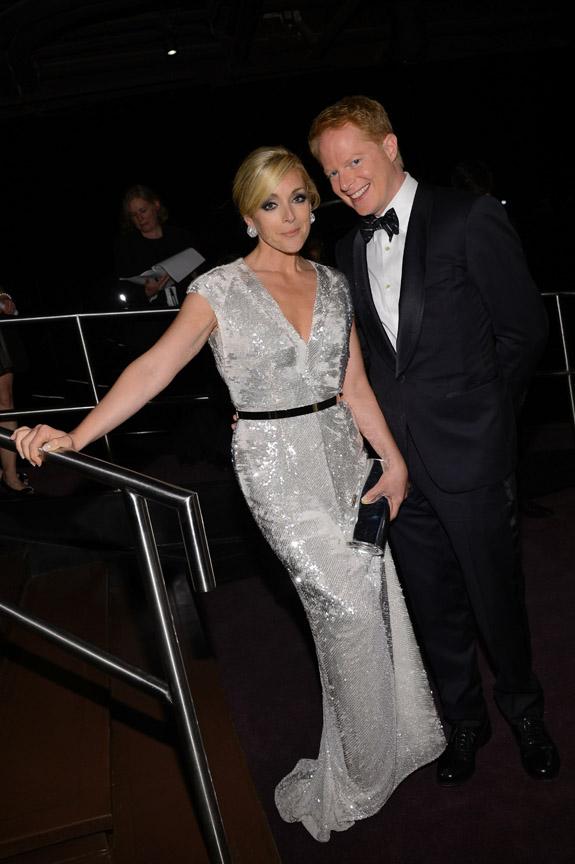 5.) The Presenters: Scarlett Johansson, who was wearing a Saint Laurent dress, & Alan Cumming grudgingly (and hilariously) presented an award after not being nominated themselves.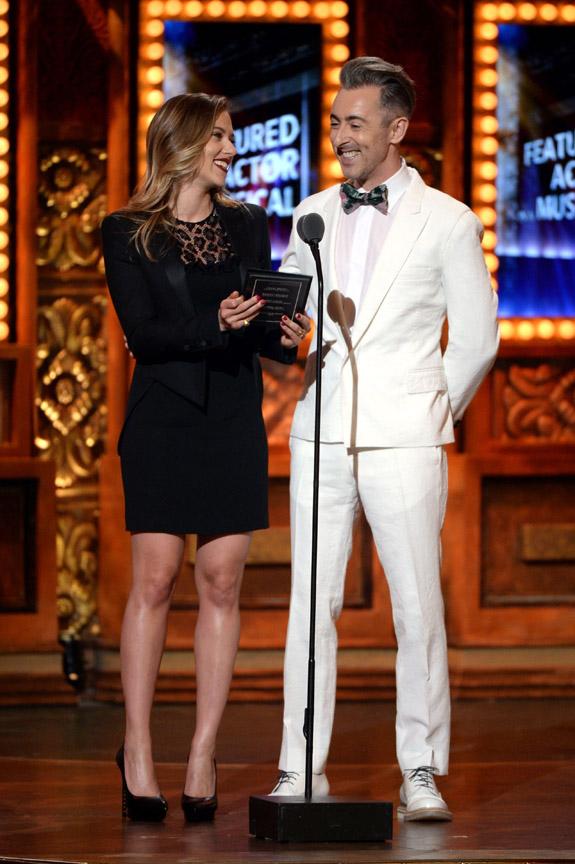 6.) The Hidden Gems: While any Jane Lynch fan worth their salt knows that she can sing (hello, have you SEEN A Mighty Wind?) it was still nice to see her belting her little curls off. Annie who?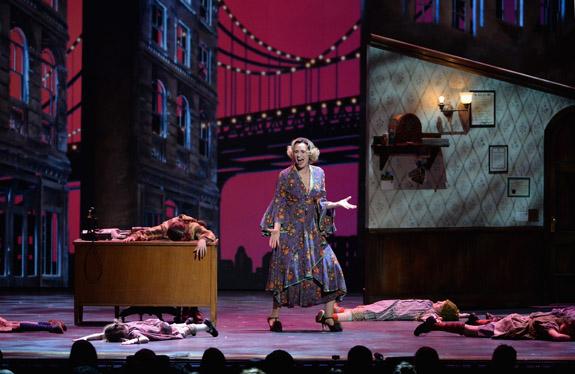 7.) The Audition To Be The Next NPH: Before launching into a "Our-TV-Shows-Were-Canceled-Wah-Wah-Wah" sing-a-long with Smash's Megan Hilty and The Playboy Club's Laura Benanti, Andrew Rannells pretty much secured next year's hosting gig by palling around with NPH and being generally adorable.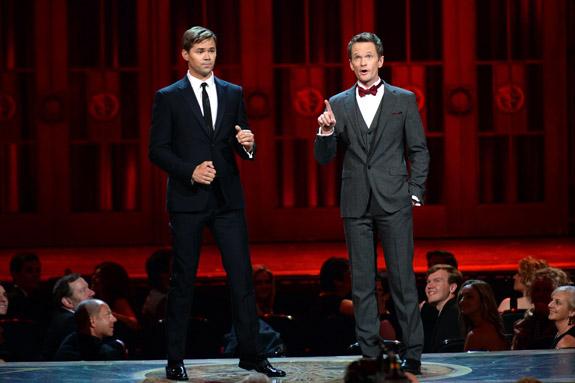 8.) The Slang: After having some trouble reading the teleprompter as he presented with Anna Kendrick, Cuba Gooding Jr. referred to his glasses as his "Pimp Shades."
Article continues below advertisement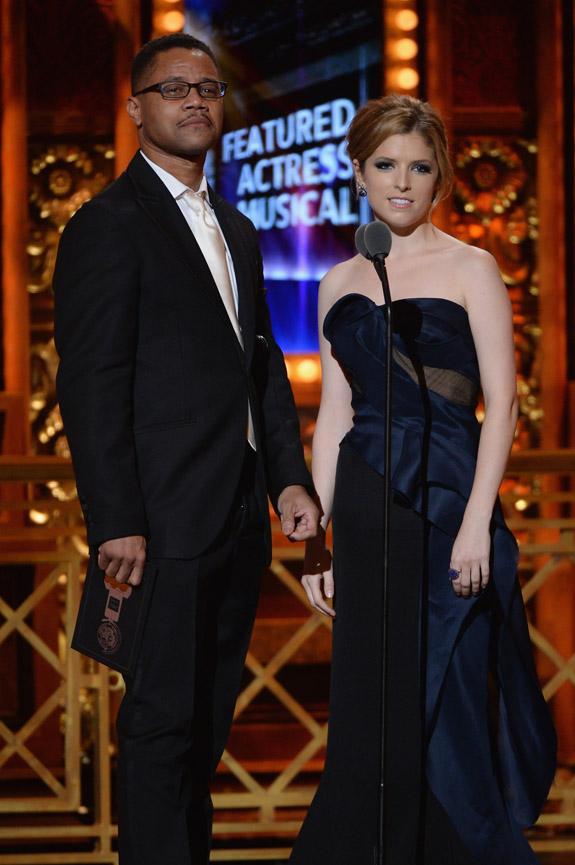 9.) The PDA: Is there anything cuter than a boy making out ferociously with the dog from Annie?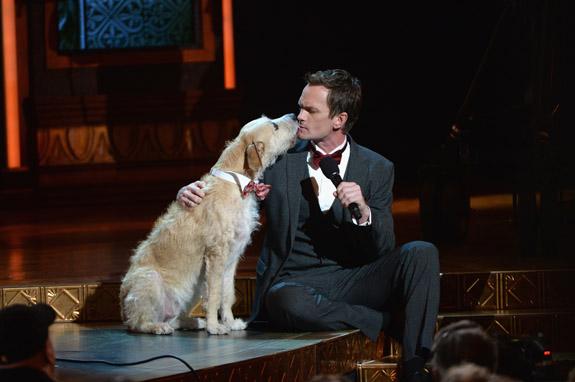 10.) The Cameos: Mike Tyson killed it in the opening, then proceeded to take no less than 4 jabs to the juggular from host Neil Patrick Harris. Takin' the jokes like a pro!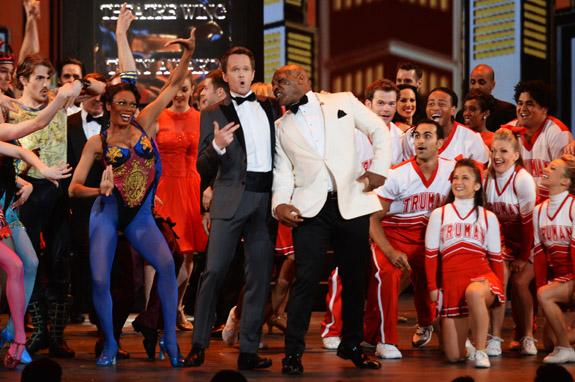 11.) The Memories: Cyndi Lauper, who earlier took home a statue for Best Score for Kinky Boots, sang her classic "True Colors" while the "In Memorium" reel played behind her.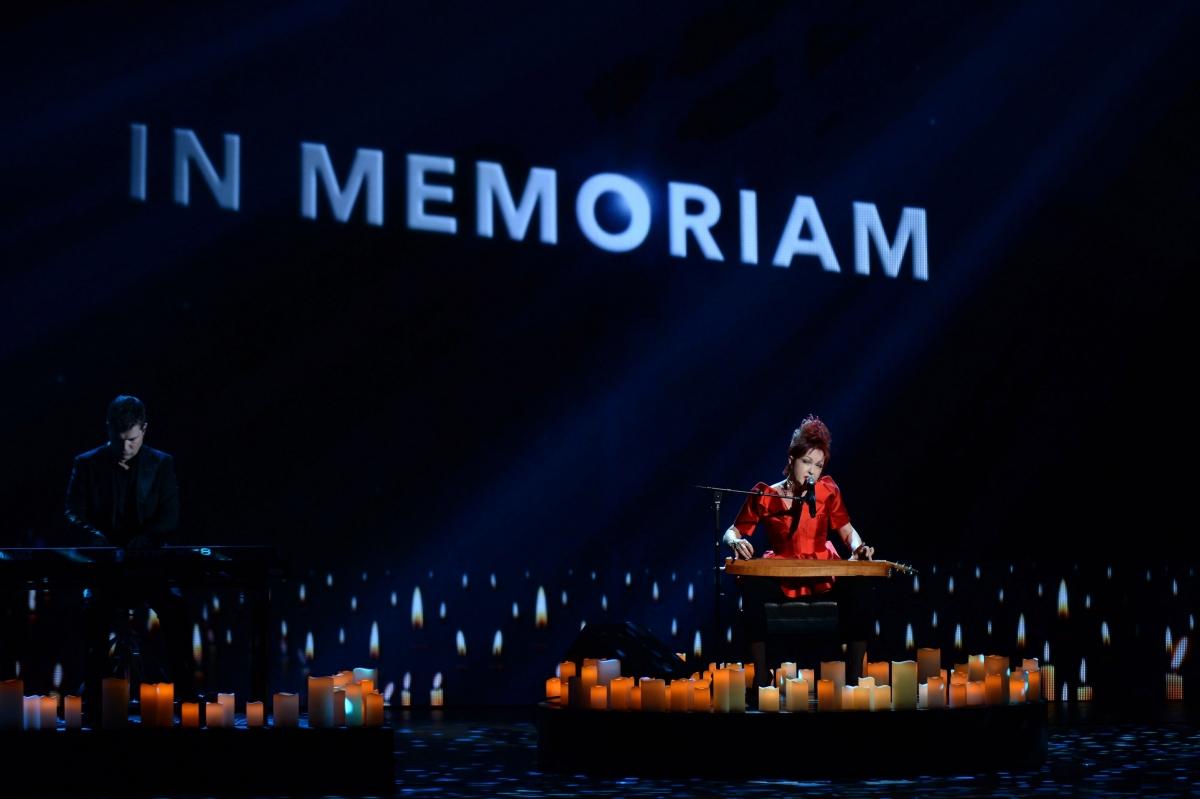 12.) The Speeches: After peppering her Best Leading Actress in a Play acceptance speech with several dramatic pauses, Cicely Tyson capped it off with the most sincere line of the night: "... 'Please wrap it up' it says... Well that's exactly what you did with me. You wrapped me up in your arms after 30 years, and now I can go home with a Tony. God Bless You All, and Thank you! Thank you! Thank you! Thank you! Thank you!"
Article continues below advertisement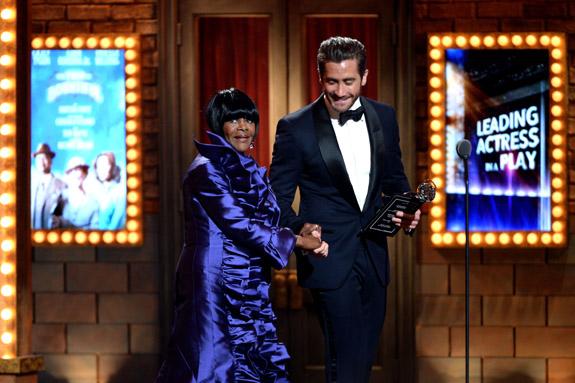 13.) Broadway Bodies: Take a look at the arms on Patina Miller, who took home the Best Leading Actress in a Musical Tony for her role in Pippin. Damn girl!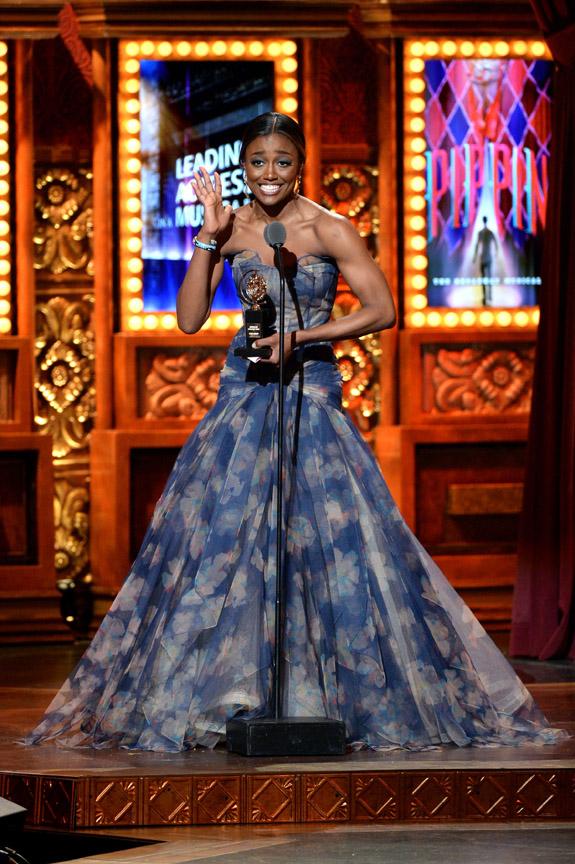 14.) The Governor: Fred Armisen nailed his Michael Bloomberg impression yet again.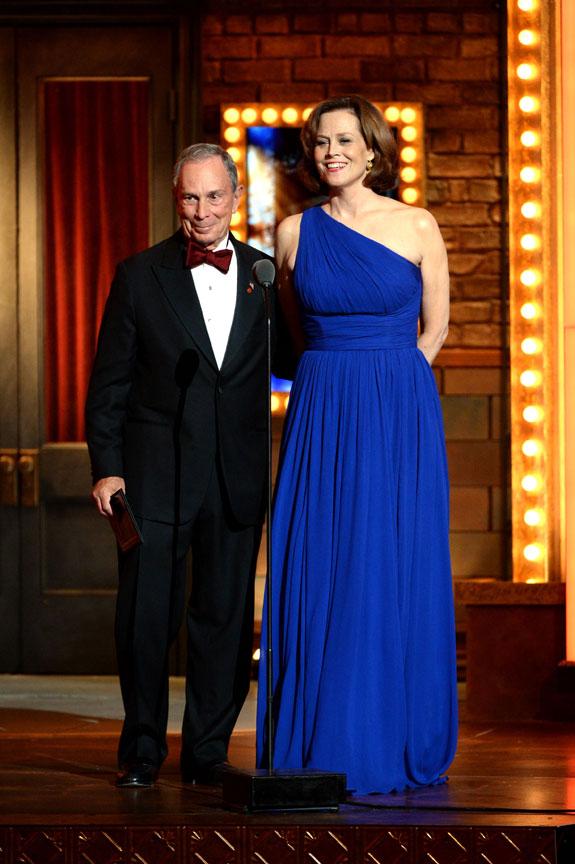 15.) The Closer Fake Out: Y'all didn't think he would really leave us hanging without a proper goodbye, did you? Thankfully at 11:03, we were gifted with NPH's signature singing recap, set to the tune of "Empire State of Mind," with 5-time Tony Winner Audra McDonald knocking the chorus out of the park, and properly dropping her mic like a pro.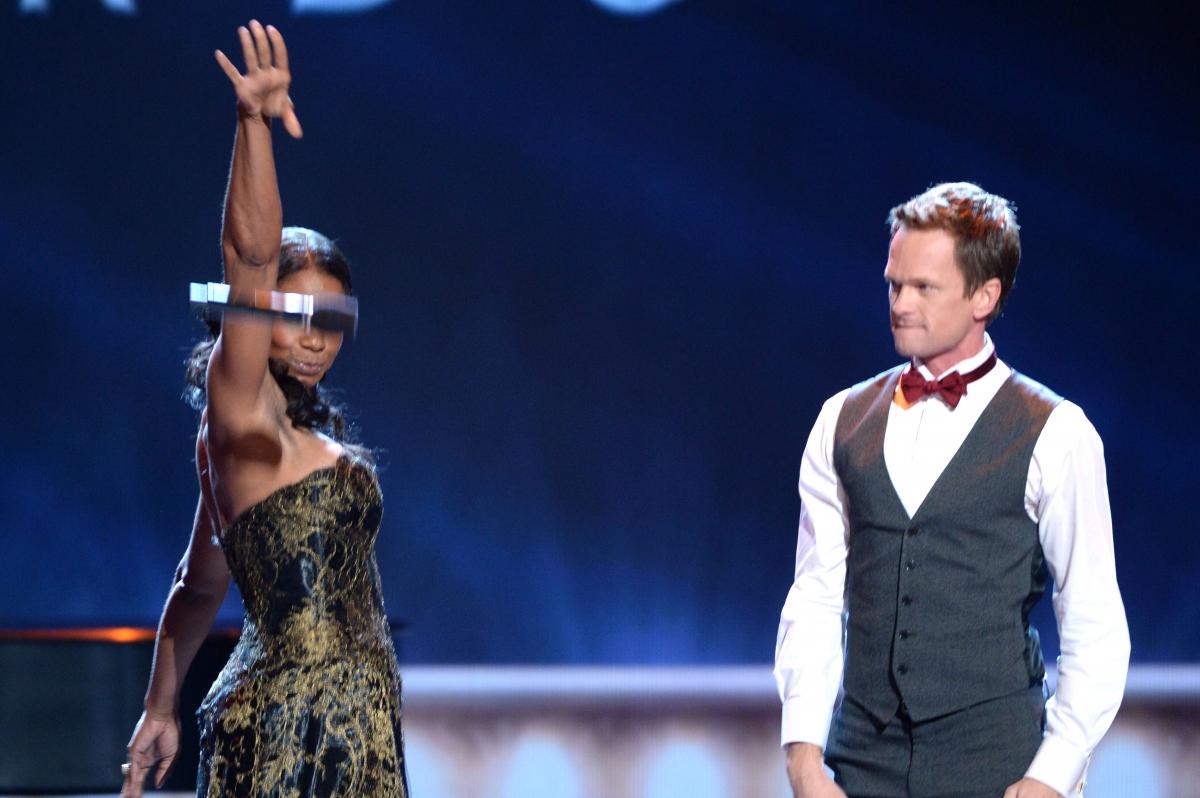 To see all the night's big winners, click here.
Did you watch The Tony Awards? Which was your favorite performance of the night? Tell us in the comments below or tweet us @OKMagazine.