NEWS
21 Kristen Stewart Movies on Her 21st Birthday!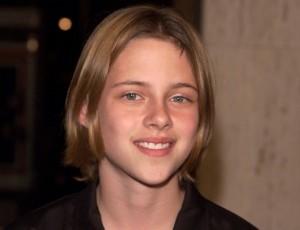 It's a big birthday for Breaking Dawn star Kristen Stewart! The Twilight beauty turns 21 today. In celebration of her birthday, OK! has put together 21 photos from 21 films that Kristen has starred in. Can you believe how much she's accomplished at such a young age? Take a look at the gallery and see what roles Kristen has gone for since her career began — and see how much she's grown up!
OK! NEWS: JODIE FOSTER SAYS SHE'S SURPRISED KRISTEN STEWART CHOSE TO "BE AN ACTRESS"
Article continues below advertisement
Kristen's career really took off when she starred opposite Jodie Foster in Panic Room, but the same can be said for role with Robert Pattinson in The Twilight Saga films.
OK! THROWBACK VIDEO — ROBERT PATTINSON & KRISTEN STEWART TALK KISSING IN TWILIGHT
Breaking Dawn is still in the future and so is On the Road, so we already know Kristen's career is looking very bright from here on out.
Happy Birthday, Kristen!