NEWS
21-Year-Old April Love Is Turned Off By Robin Thicke's 30 Pound Weight Gain!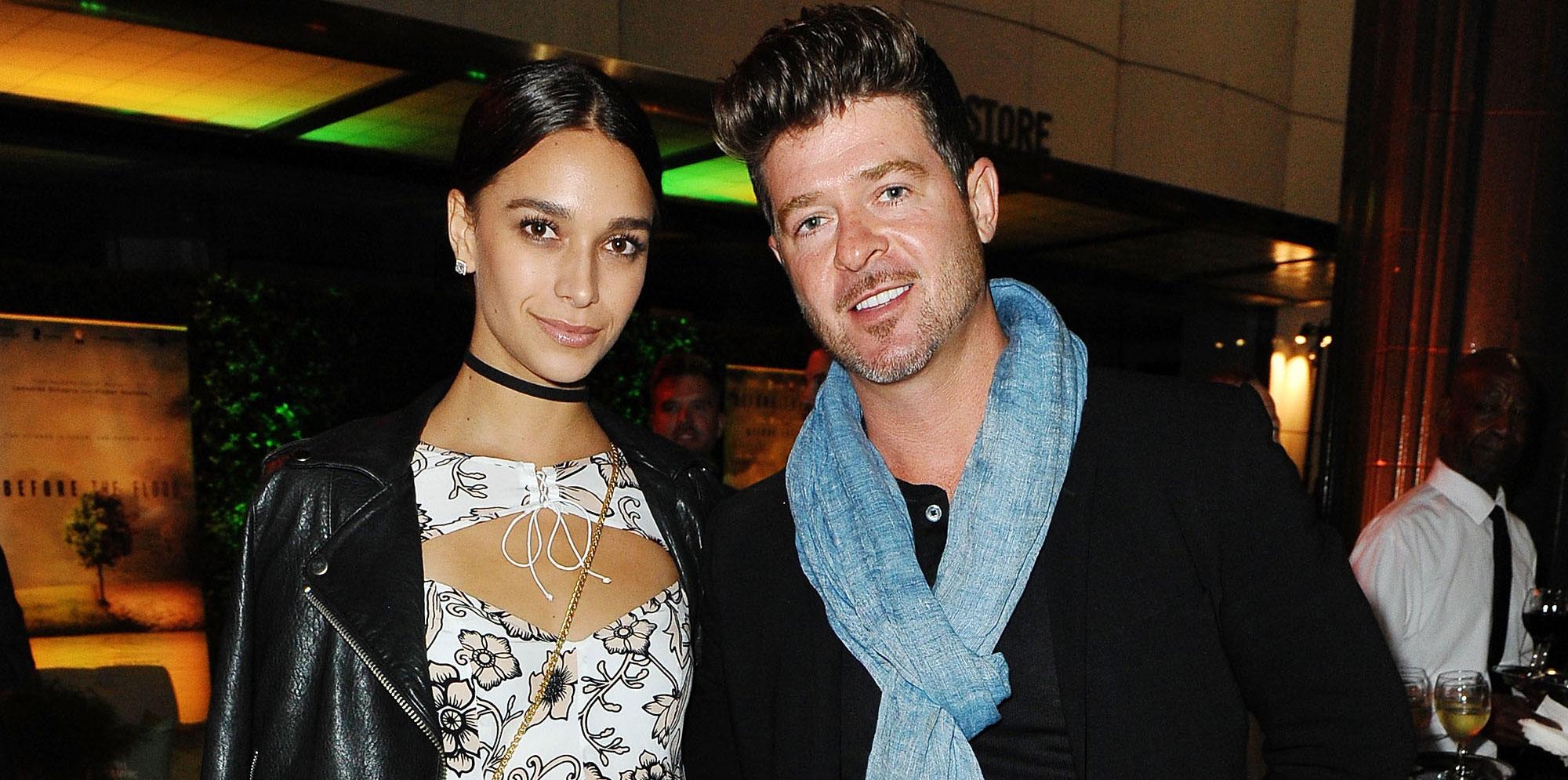 Robin Thicke may have to trade his Blurred Lines for blurred lenses, as his hot young companion can't stand the sight of his growing beer gut!
According to a source, 21-year-old April Love Geary is turned off by 39-year-old Robin's estimated 30 pound weight gain, and "wants him to get back in shape." While cares for him, the source tells OKmagazine.com that model is "struggling to look past his belly."
Article continues below advertisement
Still the insider claims that her concerns are not purely superficial. She also worries that he's too locked into the party lifestyle as age 40 looms in the not-so-distant future. "Food isn't really the problem," the source added. "Robin just loves to drink, whether he's clubbing or just kicking back at home. April feels that limiting booze would help him look less bloated."