NEWS
22 Life Lessons from Last Night's 'Real Housewives of Beverly Hills'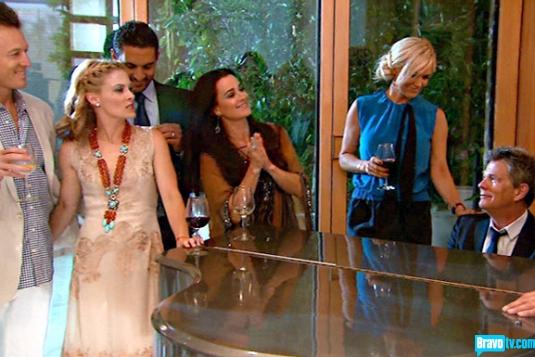 Come kids, gather 'round Mohamed's giant piano and let me tell you about Season 3, Episode 15 of The Real Housewives of Beverly Hills, a snooze-fest of only slightly-bigger-than Giggy-sized proportions. But then again, we did meet Warren, Lisa Vanderpump's striking step-son that I can only guess suffers from Benjamin Button-syndrome. Did you see that guy? We also saw Mohamed's new house and Kim's new nose and oh man, let's just go through it all together.
Article continues below advertisement
6. It's always best to talk about a friend's possible drinking problem on camera.
7. When Kim is the voice of reason, it's half sweet/half terrifying.
8. Happily divorced, insanely rich couples make for really great television.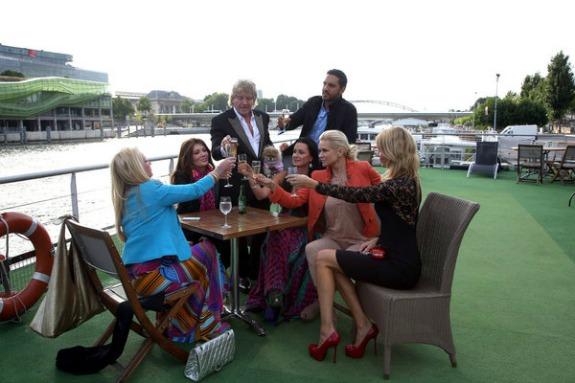 9. Yolanda never met a side chignon she didn't like.
10. Brandi will do anything you tell her to do (go to Paris at the drop of a hat, have a threesome, etc.)
11. Marisa Zanuck hates her husband, loves her in-laws.
Article continues below advertisement
12. Yolanda is a close talker.
13. If there's a piano, then David Foster will play it, and you all are going to watch him, and you are not going to talk, and you have to act like this is normal, OK?
14. St. Tropez is just a hop, skip and a 22-hour flight away.
15. Ken's son from a previous marriage, Warren: Aging backwards? Discuss.
16. The guest house is always just past the tennis courts.
17. Warren's wife Sue (and Lisa's cougar friend from back in the day) was a bond girl!
18. We all want vacation homes in St. Tropez, and we want them now.
19. Warren has a 21 year-old son with a business degree. SERIOUSLY HOW OLD IS HE?
20. Kim has a driver's license!
21. It's kind of sweet to see Kyle and Kim talk openly about Kim's alcoholism.
22. Warren likes embroidered sports coats.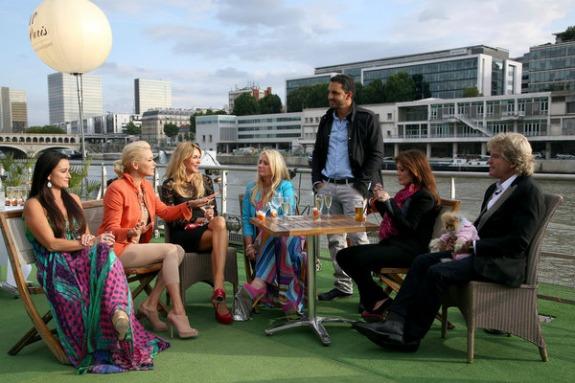 23. If you put a gun to my head I would not be able to get within 10 years of Warren's actual age.
24. Mauricio who? I only know who Warren is.
Article continues below advertisement
25. A helicopter is better than a plane; Warren looks better with his shirt off than on.
26. Brandi looks hot opening bottles of champagne.
27. Lisa and Ken will not enter a room unless Giggy has sniffed it out first.
28. Fireworks are pretty!
What did you think of last night's episode? Were you as bored as I was? Would you watch a Warren/Sue spinoff? Do you like living rooms? Let us know if in the comments below or tweet us @OKmagazine.