NEWS
30 Days of Summer Meals: Chef Duff Goldman's Cold Creamy Crab Soup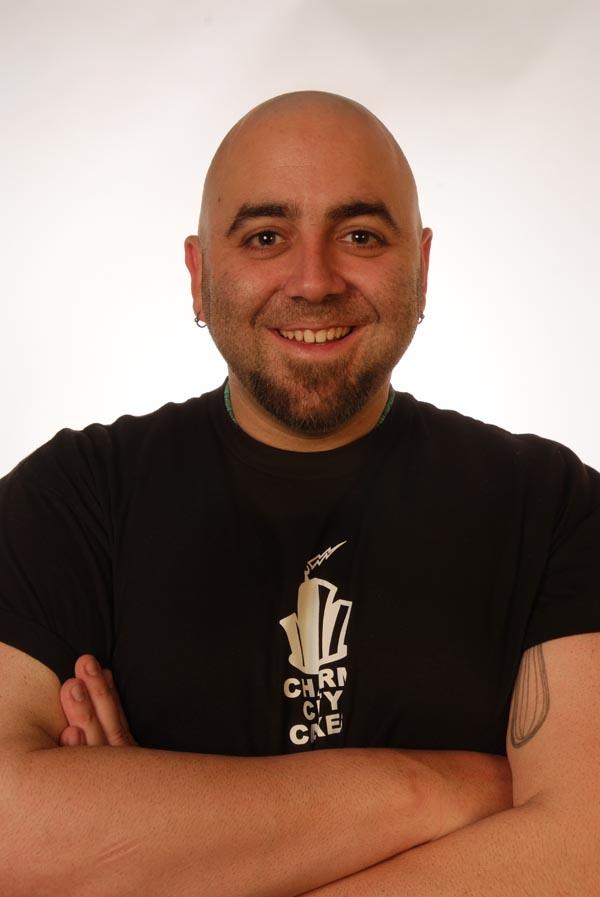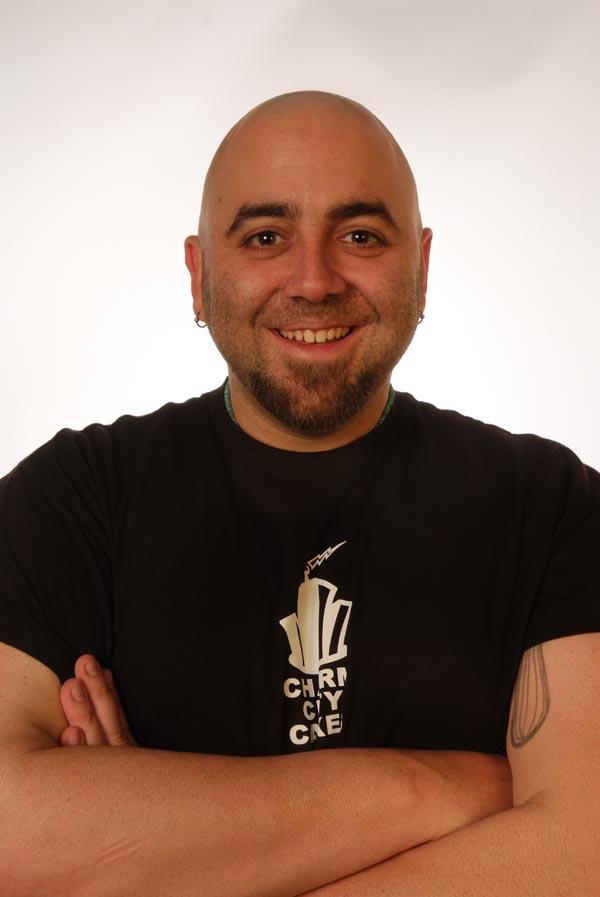 Charm City Cakes owner Chef Duff Goldman isn't just a baking mastermind and the proof is in his stellar Cold Creamy Crab Soup recipe.
"This is the perfect summer soup," he raves. "The flavors are super Chesapeake Bay with a little California thrown in, just like me. The avocado, Miracle Whip, and sour cream make this summer treat velvety and rich without being too heavy. The Old Bay infusion screams Baltimore, and the apples and sweet jumbo lump blue crab meat keep the salty/sweet/spicy flavors balanced. I know the fish gods (Poseidon?) say "NO CHEESE WITH FISH!" But you've already decided that Miracle Whip is a fine ingredient, ergo, eating this soup with a parmesan crouton just proves your commitment to deliciousness. You might as well drink a nice, heavy Cab or Merlot with this "liquid gold" while you're at it!"
Article continues below advertisement
OK! News: Daphne Oz Shares Her Grilled Radicchio Salad Recipe
Cold Creamy Crab Soup
For the drizzle:
-½ c olive oil
-1 ½ T Old Bay
For the crostini:
-thinly sliced crusty baguette
-½ c olive oil
-½ c shaved parmesan
For the sweet crunchy crabby bit:
- 1 Braeburn or Pink Lady apple, diced
-1 bunch of chives, finely chopped
-2T sherry vinegar
-pinch of salt
For the liquid gold:
-1 pound of crab meat, divided in half
-1 T store-bought mayonnaise (if you want to be real east coast about it, use Miracle Whip)
-½ c heavy cream
-½ c sour cream
-1 c clam juice
-1 shallot, chopped, sautéed, and browned (don't use a raw shallot, cook that thing!)
-1 avocado
-½ T curry powder
-1 t Hungarian paprika
-½ English cucumber
-cracked black pepper to taste
-salt to taste
How to do it:
1- Slowly heat the Old Bay and olive oil, and let it simmer for about 10 minutes.
Article continues below advertisement
2- Brush olive oil onto the baguette slices, sprinkle on the parmesan, and toast until brown in the oven at 400 degrees.
3- Toss the diced apple, chives, vinegar, salt, and half the crab meat, and keep chilled.
4- Blend everything else together until smooth, and run through a strainer to remove any lumps.
5- Serve cold, placing a lump of the apple-crab salad in the middle of the bowl, drizzle the Old Bay oil on top, and serve with like 5 crostini.

OK!'s Perfect Pairing: If Duff says we drink a cab or merlot with this bad boy, then we do it! We recommend Uproot Wines' 2011 Napa Valley Cabernet packed with raspberry and blackberry notes as well as touches of dark chocolate and tobacco.