NEWS
30 Days of Summer Meals: The Sea Fire Grill's Fresh Grilled Shrimp Salad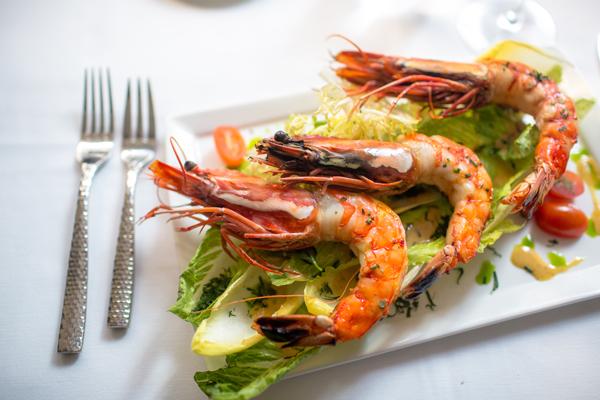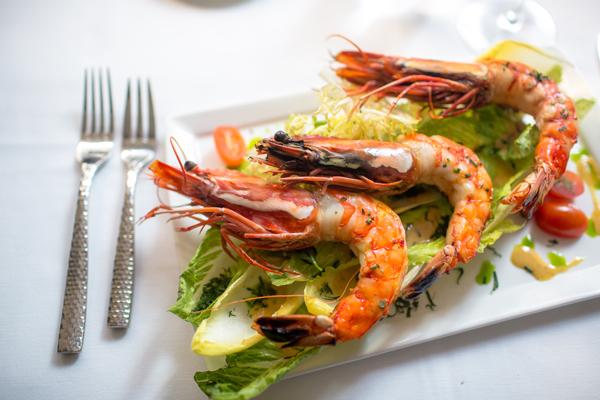 Put a new twist on your summer salad with this idea from Executive Chef Ted Pryor of The Sea Fire Grill in midtown Manhattan. Make grilled shrimp the star of your plate on a bed of baby romaine topped with a deliciously easy to prepare curry vinaigrette.
OK! News: 15 Wines For $15 Or Less
Fresh Grilled Shrimp Salad with Curry Vinaigrette and Baby Romaine
courtesy of The Sea Fire Grill
Ingredients for the shrimp:
Article continues below advertisement
8 pieces of large, de-shelled shrimp
3 garlic cloves, diced
1 bunch parsley chopped fine
Good quality extra virgin olive oil
Method: Mix the garlic, parsley, olive oil and salt & pepper together and marinate the shrimp for 3 hours. On a hot fire, grill the shrimp for three minutes on each side or until just cooked through.
OK! News: Try Chef Doug Psaltis' Pom-Glazed Lamb Shanks
Ingredients for the dressing:
½ cup extra virgin olive oil
1 tablespoon Dijon mustard
1 tablespoon curry powder
1 tablespoon white balsamic
1 shallot diced
1 tablespoon honey
Method:
In a small bowl, place the Dijon mustard, curry powder, shallots, honey and the vinegar. With a whisk, slowly incorporate the olive oil until thick.
Arrange the salad:
On a platter arrange the baby romaine hearts with sliced cherry tomatoes and shredded carrots. Place the grilled shrimp on top and drizzle with the curry vinaigrette.
What do you like to add to your salad for a delicious twist? Tell us in the comments or tweet @OKMagazine.