NEWS
30 Days of Summer Meals: You've Gotta Try This Protein-Packed Blueberry Pancake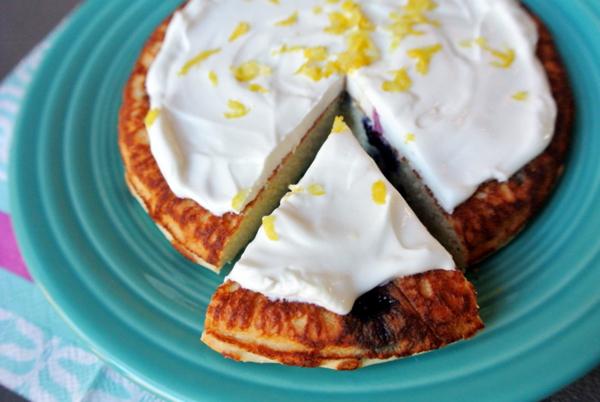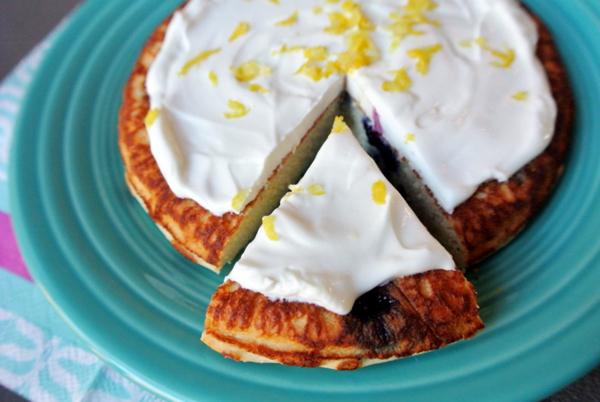 It's July and you know what that means (okay, maybe you don't but now ya do)—it's National Blueberry Month! The Chic Wife's Kris Schoels has whipped up a fabulous Lemon Blueberry Protein Pancake that will do wonders for a breakfast routine gone blah.
OK! News: Make Lunch Special With Hawaiian Hummus Chicken Salad
Lemon Blueberry Protein Pancake
1/4 cup of vanilla protein powder (I use Designer Whey)
2 tablespoons of coconut flour
Article continues below advertisement
1 tbsp of oat flour
1 tsp of baking powder
pinch of salt
1/4 cup of almond milk
1/4 cup of egg whites
1-2 tsp of lemon extract or 1 tbsp of fresh lemon juice
sweetener of choice (I use Stevia)
1/4 cup of blueberries
OK! News: POM-Glazed Lamb Shanks Make For One Luxurious Dinner
For Topping
1/4 cup of greek yogurt
1 tsp of honey
lemon zest
Preparation
• Spray a small oven safe skillet with coconut oil or cooking spray
• In a medium sized bowl mix together the protein powder, coconut flour, oat flour, baking powder, and salt. Set aside.
• In a small bowl whisk together the almond milk, egg whites, lemon extract, and sweetener
• Mix together the wet and dry ingredients, gently stir in the blueberries
• Turn on the broiler in your oven to medium (for after you cook it on the stovetop)
• Heat the nonstick skillet on medium heat, once the pan is hot pour in all of the batter. Cook until the outside ring of the batter is bubbled and looks a bit dry
• Place the pan into oven and broil it until the top is cooked and springs back when touched, about 3 minutes
• Remove from oven, top with yogurt + honey, and lemon zest!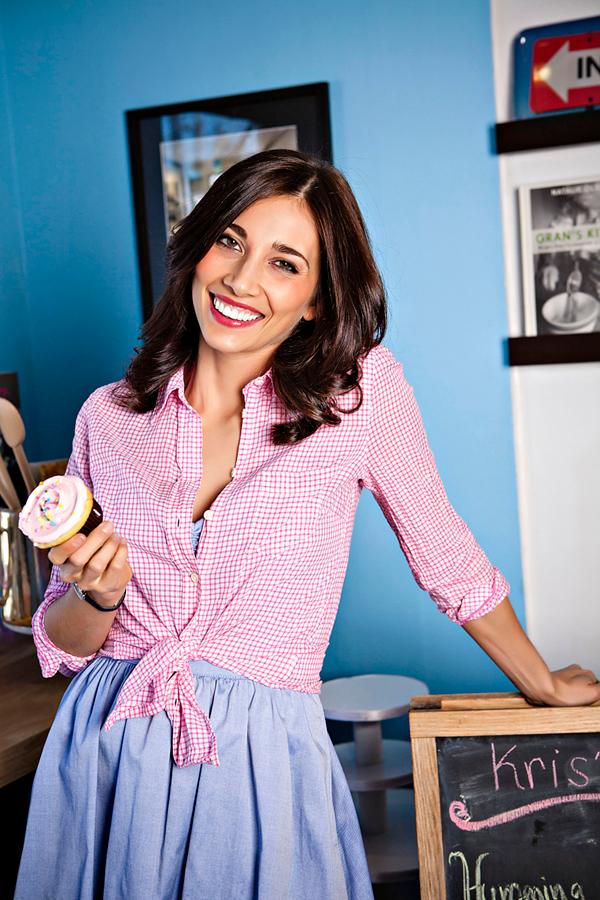 Notes
Make sure the frying pan you use is oven safe, or make several smaller pancakes and just flip them instead of placing them under the broiler.
For more everyday inspiration, follow @Chic_Wife.
What's your go-to breakfast item? Tell us in the comments or tweet @OKMagazine.