NEWS
30 Rock Star Idolizes Tina Fey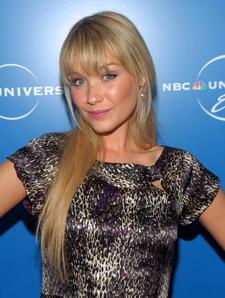 Tina Fey is the woman with the last say on 30 Rock – on and off screen. At least she is to co-star Katrina Bowden.
The 19-year-old blonde, who plays ditsy Cerie on the NBC comedy, tells OK! her witty castmate imparted some pearls of wisdom regarding her young career.
"I really look up to her," Katrina told OK!. "And the best advice she ever gave me was to never, ever pose for Maxim."
And why wouldn't Katrina heed the 38-year-old Emmy winner's advice? The Saturday Night Live veteran is riding high with her comedy romp Baby Mama, which debuted at No. 1 at the box office.
Article continues below advertisement
Still, Tina doesn't think she's that funny.
"I think you never really know," Tina says.