NEWS
5 Reasons Why "Heart Attack" Is Demi Lovato's Best Song Ever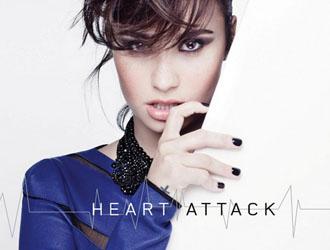 It's been way too long since we've gotten new music from Demi Lovato, so thanks, Dem, for dropping "Heart Attack" a few days ahead of its scheduled March 4 debut. Really. We appreciate it. But not only are we psyched that the song is new, but we're mostly excited because the song is also really, really good. So good, in fact, that we're going to go out on a limb and say that it miiiiight be Demi's best work ever (aside from that masterpiece she did with the Jonas Brothers that went by the name of Camp Rock). But we digress.
Article continues below advertisement
Now, let's continue with why "Heart Attack" is our favorite Demi song ever, shall we?
PHOTOS: Demi Lovato and More Celebs With Enviable Skin
1. It's catchy. "Skyscraper" was awesome, but it's kinda slow and sad. "Give Your Heart a Break" is great, but we got sick of it real quickly. "Heart Attack" has top 40 written all over it and we have a feeling that the song's gonna be around for a loooong time.
2. It's original. This song doesn't really sound like something you'd hear from any other pop singer. Maybe it's got a tinge of Britney Spears in it, but that's because those two were co-judges on The X-Factor last season and they spent a lot of time together so it's fine.
3. It's grown-up. Instead of singing about breakups, Demi's song is about taking the risk of falling in love and why it's scary. Get on board with that, Taylor Swift.
Article continues below advertisement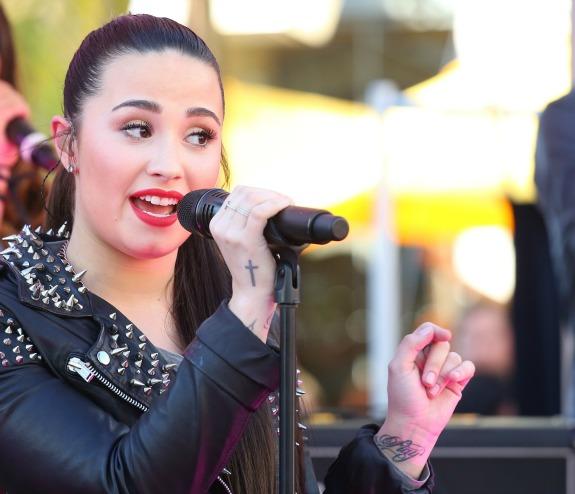 4. She wrote it. How much better are songs when you know they come straight from the heart of the artist who's singing them? Demi's written a few of her tracks in the past, but probably not those ones from Disney, so um, yeah...
5. It's already really popular. See number 1 above. We basically predicted the future, because Demi tweeted last night that "Heart Attack" is already at the top of the iTunes charts. We're basically fortune tellers.
What are your thoughts on Demi's new song? Is it your favorite ever, too? Tell us below or tweet @OKMagazine!