NEWS
5 Reasons Why Miley Cyrus and Nick Jonas Are Britney Spears and Justin Timberlake 2.0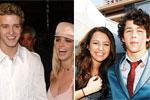 Before Miley Cyrus was on-again-off-again with fiance Liam Hemsworth, she was one half of one of Disney's most powerful couples with fellow popstar Nick Jonas. But if you think back in history—ok, maybe only back to the 90s—Britney Spears and Justin Timberlake were the ones dominating teen magazines. According to Twitter (and the JoBros' new song, "Wedding Bells"), today is #NileyDay aka the day Miley and Nick got together way back in 2006. This means that we obviously have to celebrate, because let's be real, we love young love. Here are some reasons why Niley is today's Brustin 2.0:
Article continues below advertisement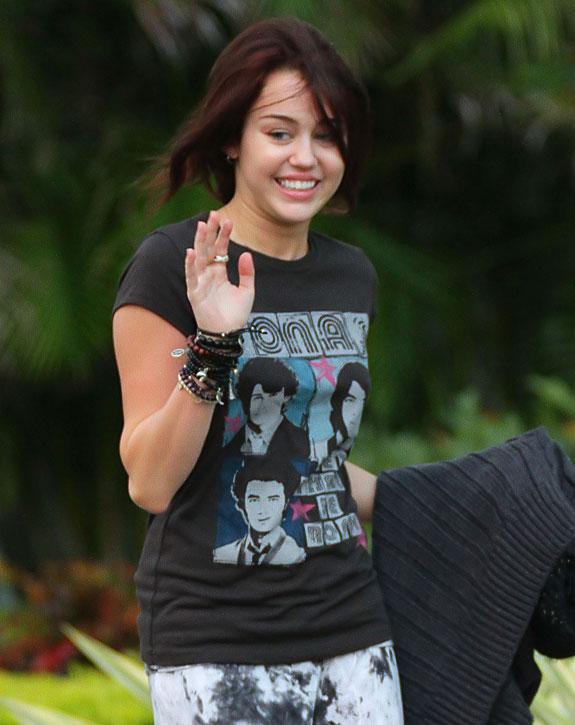 2. They starred on Disney Channel shows together. The Jonas Brothers' episode of Hannah Montana wasn't just the show's biggest success ever, but also the catalyst in making the JoBros teenage pop stars. Britney and Justin's careers also got their starts thanks to the success of The Mickey Mouse Club.
Photos: 17 Pop Stars Who Have Been In Animated Movies
3. They went on tour together. If we could have a time machine, we would 100 percent go back to see *NSync and Britney Spears in concert together circa 1998-1999. Wouldn't you? When Miley went on the Best of Both Worlds tour in 2007, she brought along BF Nick and his brothers—pretty awesome gift, eh?
Article continues below advertisement
4. They were each other's firsts. Although Britney claimed she was a virgin throughout her stardom, both Justin and her mom (ew) revealed that she did in fact lose her virginity during the relationship. While Miley and Nick were never that revealing, the two mentioned many times that they were each other's first serious boyfriend/girlfriend.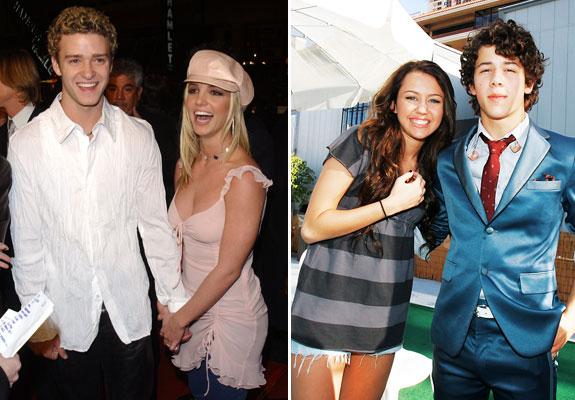 5. They wrote songs post-breakup. What's the best part about when musicians break up? The amazing songs that follow, of course! Justin's "Cry Me A River" wouldn't be in existence if it wasn't for his rocky relationship with Britney and we wouldn't have the pleasure of rocking out to Miley's "7 Things" if Niley never ended.
Which celeb couples do you wish never broke up? Do you think Miley will end up walking down the aisle or is Niam over? Tweet us @OKMagazine and let us know!