NEWS
5 Shows To Watch Tonight Like Charlie Hunnam in Sons of Anarchy, The Dance Moms Finale and More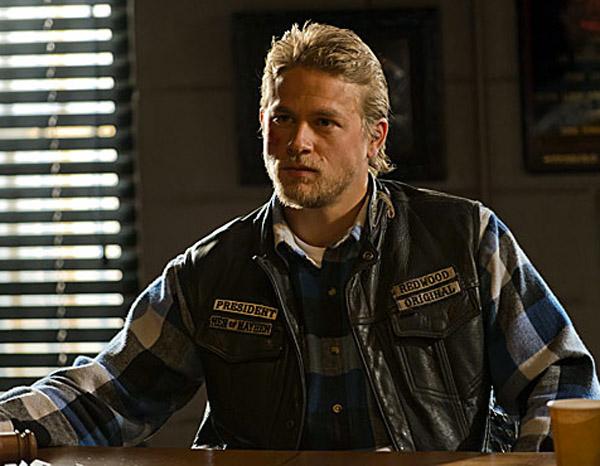 Although we need to wait until August 2014 to see Charlie Hunnam on-screen as Christian Grey in 50 Shades, you only have to wait until tonight at 10pm to see him on TV with the season premiere of his show, Sons of Anarchy. Woohoo! So tune into that, plus these other four TV picks, tonight, why don'tcha?!
OK! News: Who Got Nominated for a CMA Award?
Dance Moms. 8pm on Lifetime. The moms have an all-out brawl in tonight's season finale. Hey, ladies, isn't this show kiiinda supposed to be about the kids?!
Article continues below advertisement
So You Think You Can Dance. 8pm on Fox. We have a winner! Tune in to tonight's LIVE finale to see who takes home the prize of Best Dancer in America. Or something like that.
OK! Exclusive: Andy Samberg Addresses College Students for mtvU
Interior Therapy with Jeff Lewis. 9pm on Bravo. Jeff and Jenni saved the best couple for last, clearly. The season ends tonight with a power-hungry couple redoing their home with the help of Jeff. Yikes.
Who Do You Think You Are? 10pm on TLC. Jim Parsons investigates his ancestors tonight during trips to France and Louisiana, and since it's Jim Parsons we're talking about here, it's going to be funny.
Photos: First Look at Michael J. Fox's New Sitcom
Sons of Anarchy. 10pm on FX. Charlie Hunnam, aka the new Christian Grey, is the lead guy on this show, which premieres tonight with season 6. Sold yet?
youtube=https://www.youtube.com/watch?v=IdezEkVYhVc&w=640&h=360