NEWS
5 Shows To Watch Tonight Like Matthew Perry on Cougar Town, The Snooki & Jwoww Finale and More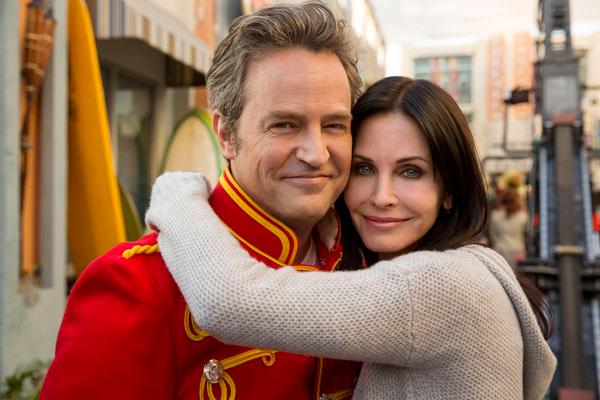 Tonight there is a Friends reunion on TV, Snooki & Jwoww compete in the Newlyweds game, and Nick Kroll's comedy sketch show returns. Here's what else is happeing on the tube this Tuesday...
OK! News: 4 Reasons To Watch American Idol Season 13
Pretty Little Liars. 8pm on ABC Family. Spencer's dad and Ali's mom start talking (let's not forget, Jason is Spencer's half-brother!), while the rest of the girls, meanwhile, try to crack the code that is Ali's diary.
Article continues below advertisement
youtube=https://www.youtube.com/watch?v=OnpvPOJof3U&w=640&h=360
Dance Moms. 8pm on Lifetime. In this special episode, Abby's girls enter a dance competition that helps cancer research. Meanwhile, we'll get to learn more about Abby's mom, who has battled the disease.
Photos: Red Carpet Pics from the 2014 Golden Globes
Snooki & Jwoww. 10pm on MTV. Right after the final episode of season 3, Nicole, Jionni, Jenni and Roger will partake in a Newlyweds-esque game called "Not Yet Wed Game," moderated by Girl Code's Jessimae Peluso. Which engaged couple will prevail? It's a close one.
Kroll Show. 10:30pm on Comedy Central. Tonight kicks off season 2, which is the most star-studded yet. Katy Perry is already a confirmed guest star, and don't be surprised if Nick's GF, Amy Poehler, makes an appearance or two, too.
OK! News: Zooey Deschanel Dishes on Prince's New Girl Cameo
Cougar Town. 10:30pm on TBS. Chandler and Monica together again! Matthew Perry guest stars as a guy who gets into a car accident with Courteney Cox's character, Jules. Somehow, Jules' wedding ring conveniently falls off at the same time...