NEWS
5 Shows To Watch Tonight Like The Mindy Project Fall Finale, CMT Artists of the Year Special and More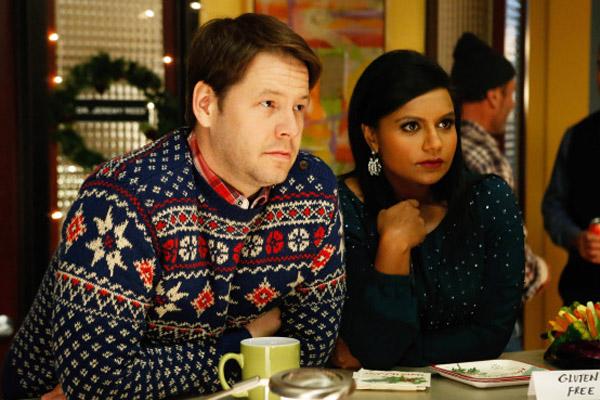 End of the year means end of the fall TV season for many of our favorite shows. Wah! Here's what's ending tonight on TV, plus a few other shows to tune into just because they're awesome.
Photos: See All The Kardashian Christmas Cards Through The Years
Mother Of All Talent. 8pm on TVGN. Lorri struggles to balance her work life with mom life in the season finale.
Article continues below advertisement
CMT Artists of the Year. 8pm on CMT. Is it just us or has there been, like, 8 million country music specials on lately? This one's a for real can't-miss though, featuring appearances and performances from America's country faves. Here's the opening sequence from the cast of Anchorman:
Supernatural. 9pm on The CW. In the fall finale, the hottie Winchester brothers hit the scene of a "massive angel slaughter." Sounds mysterious.