NEWS
5 Things To Watch Tonight Like the Pretty Little Liars Summer Finale, Giuliana & Bill and More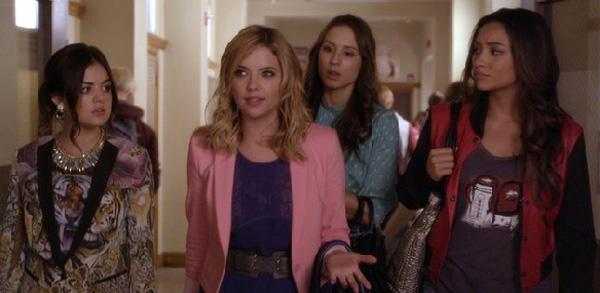 The VMAs are over, everyone. Accept the facts and move on with your TV watching by tuning into 1,2 or all of these 5 must-watch shows tonight. No judgements.
Photos: Celebs That Were At the James Franco Roast
Giuliana and Bill. 8pm on Style. Bill tries to make Giuliana's first mother's day the best ever on tonight's all-new ep. Watch an exclusive clip of the episode HERE!
Article continues below advertisement
Pretty Little Liars. 8pm on ABC Family. It's the summer finale and ABC Family has been hinting that tonight's episode, which sees the girls heading to Ravenswood, will be the biggest reveAL yet. We've heard that one before, but we're intrigued nonetheless.
Twisted. 9pm on ABC Family. And followed by PLL is the summer finale of Twisted, where some clues to Regina's past, plus a lot more info because it's the finale, will finally be revealed.
Poll: Vote for the Funniest Movie of Summer '13
Who Do You Think You Are? 9pm on TLC. Cindy Crawford is the celebrity on this week's episode who goes back in time to get to know her ancestry.
The Little Couple. 10pm and 10:30pm on TLC. Jen returns to work after maternity leave in the first of tonight's episodes, and Jen and Bill also take Will to Legoland. Watch the adorable, exclusive clip HERE!