NEWS
5 Things You Didn't Know About Fargo—And Why It Earned 18 Emmy Nominations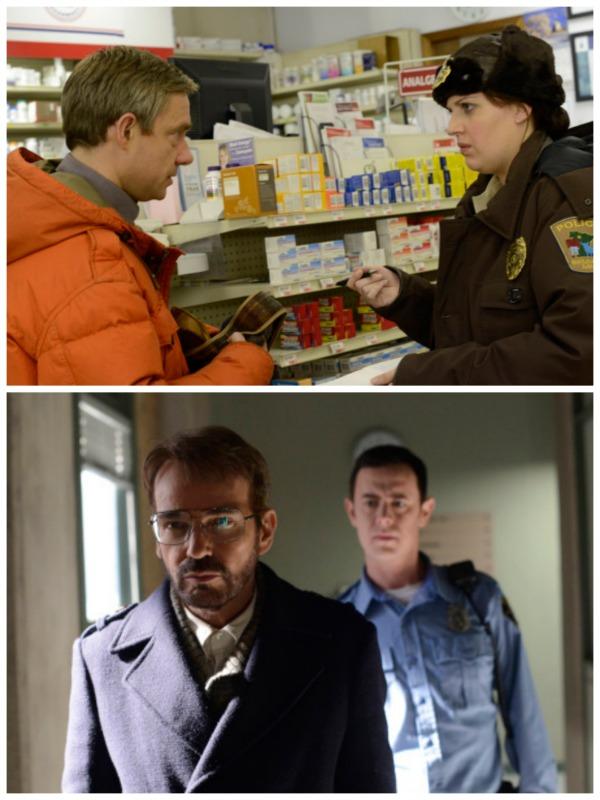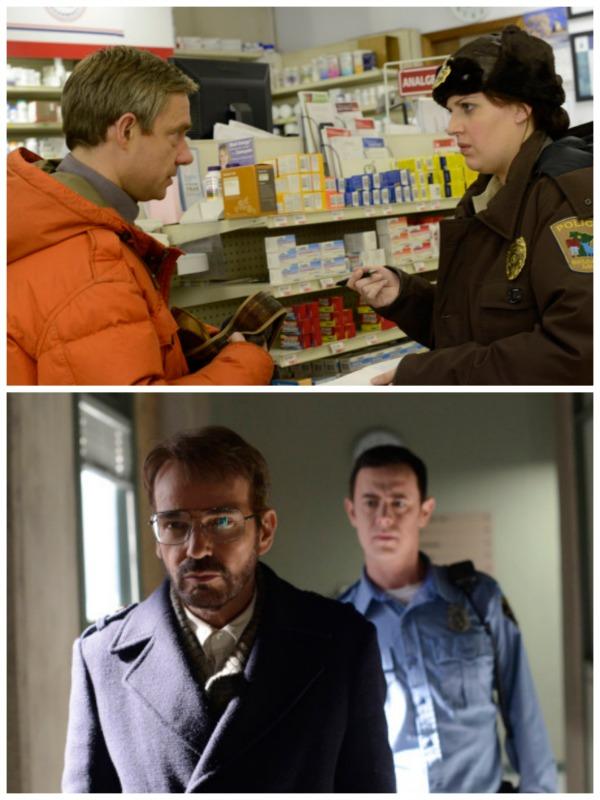 The Emmys are a week away, so start getting used to hearing the word Fargo now. Whether the show wins or loses any number of its 18 nominations this year (!) it will still be keeping TV fans and critics alike chatting, as it did during it's 10-episode run a few months ago.
The FX drama/thriller/crime miniseries has one of the most stellar ensemble casts around, about a group of people who's lives are entwined by crimes, or in some cases, the pursuit of solving them.
Article continues below advertisement
If you've dissected every minute of the incredible show from it's cinematography to acting to music to editing, or if you've never seen a moment of it (Aw Jeeze what are you waiting for?!), here are 5 facts you might not have known about the show.
1. The cold
The show is largely set in Minnesota but was filmed in Calgary which proved to be unspeakably cold for the cast members. Colin Hanks revealed that even the cameras needed to have electric blankets on them to function! Jordan Peele admitted that the actors were able to act for about a whopping 5 minutes outdoors before they had to go inside to warm up again. Standing near a space heater might seem like a good idea, but as one producer learned the hard way, it can be quite tricky. Executive producer Noah Hawley told The Hollywood Reporter than one producer ended up melting $600 worth of plastic Canadian money due to standing too close to the heat. And then of course there are the heating pads inside the long underwear...
PHOTOS: Beyonce's VMA fashion transformation
2. The accents
How did the actors get those incredibly accurate and distinct Minnesota accents? Admittedly with a little help. Allison Tolman worked with a dialogue coach over Skype before she got to set, and says the accent has sort of stayed with her! She also reveals that Martin Freeman was in accent from the moment he got into the makeup chair in the morning until the end of the day. Meanwhile, Colin Hanks worked on his lines each morning with the accent coach that was on set.
Article continues below advertisement
3. The fun
For such a dark, violent and twisted show, this cast sure knew how to have fun! Billy Bob Thornton told Vulture about a Canadian football game he went to with co-star Colin Hanks; Jordan Peele and Keegan-Michael Key did comedy in Calgary with Bob Odenkirk, and that's just the tip of the fun iceberg for this cast. Allison Tolman shared a hilarious story on Late Night with Seth Meyers about bowling adventures and going to dinner with this group of A-listers: one of which, Bob Odenkirk even took Allison on a tour around Los Angeles to help her apartment-hunt before her big move from Chicago to the city this fall.
hulu id=mjhfdftxabzhb8srlancja width=512
OK! News: Because who doesn't want a summertime sangria recipe?
4. The music
The composer of Fargo's chilling, super mood-setting music, just one of the categories the show was nominated in, Jeff Russo is one of the founding members of the band Tonic! You know, "If You Could Only See." Betcha didn't see that one coming.
5. The Emmys
Colin Hanks celebrated his Emmy nomination for the show the way everyone does: by playing Princesses and Castles with his daughters! He also called Allison, who revealed in the clip above she was surrounded by her boyfriend and cat on the couch when she got the good news. Billy Bob, on the other hand, slept right through the announcement! At the Creative Arts Emmys this past weekend, the show won for Outstanding Casting for a Miniseries, Movie or a special, which is no surprise with this cast. Unfortunately the show lost in 9 other categories during the specialty award show, but they still have 8 categories, and chances, to pick up a golden statue next Monday night.