NEWS
5 Valentine's Day Ideas From Nick and Vanessa Lachey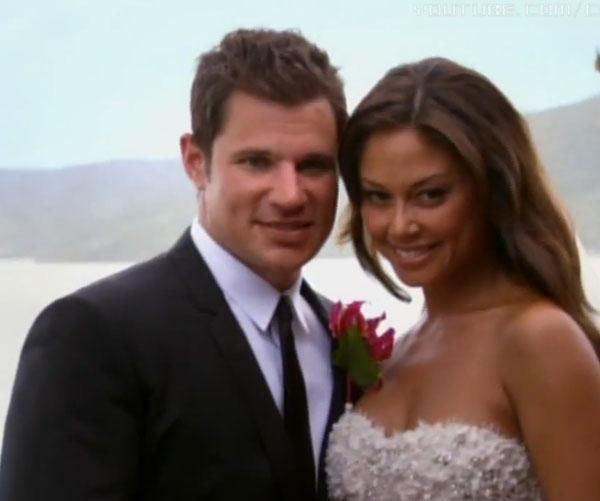 Choosing to pass on the cheesy, impersonal Valentine's Day card this year? If your guy can't get through the copy without breaking into a fit of laughter, it's time to rethink your template letter of love. C'mon, make it truly come from you! Nick and Vanessa Lachey partnered up with Treat, a customizable greeting card company, to create four cards that your significant other will appreciate.
Why? Because you can actually add in his picture and your own sincere sonnet of admiration.
Article continues below advertisement
Jessica Simpson Reacts to Nick Lachey's Comments About Her Dad
"Valentine's Day means many things to different people," voiced Nick and Vanessa. "One thing is for sure, everyone enjoys hearing 'I love you.' We express our affection for each other often with love and a touch of humor, especially on Valentine's Day. Our new Treat cards help you express how you feel with a personal touch," they explained.
Nick Lachey Tweets About His Anniversary to Vanessa Lachey
Just in case you still need helping executing the V-Day plan, Nick and Vanessa Lachey supplied their top 5 Valentine's Day date ideas. Find out what the happy couple suggests below!
1. "Hire a sitter and get all glammed up for a 'date night' to a new and unexpected destination—like a midnight movie, exhibition at the local museum, or a live theatre performance."
Article continues below advertisement
2. "Cook breakfast together and enjoy it in bed."
3. "Book a romantic getaway to watch the sunset, and then order room service and enjoy a movie. Be sure to place the 'Do Not Disturb' sign on your door… and sleep in the next morning!"
4. "Indulge in a couples' massage and relax together at the spa. Better yet, give each other a massage at home and fill your room with scented candles and use edible aromatherapy oils."
5. "Listen to live music together, either jazz at a local spot, or an intimate concert at a nearby vineyard or restaurant."
Wanna know another personal touch the couple and Treat made? They made a donation to Cincinnati Children's Hospital Medical Center in honor of the launch.
What do you think of their tips? Tweet @OKMagazine and leave a comment below.