NEWS
50 Cent Shocked By Ex's Arson Accusations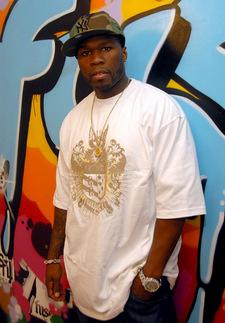 There's some things 50 Cent's bulletproof vest can't protect him from.
The tough-guy gangsta rapper has spoken of the shock he felt after his ex accused him of burning her house down and the pain of being separated from his son.
After her house went up in flames in May, Shaniqua Tompkins, the mother of 50's 11-year-old son Marquis, told the TMZ.com Web site that she suspected the rapper had been involved in the blaze.
Article continues below advertisement
"He said that he was going to have someone come kill me, and see what he does? This is what he did," she told their cameras.
Now the G Unit star has told MTV News that he was stunned by the claims -- and that she only made them because she's bitter about being cut off from his multi-million dollar fortune.
"The relationship between my wallet and Tompkins has changed," he told MTV News. "When people have expensive habits, it's a hell of a transition for them when that money is not there anymore. She said all kind of things about me I never would expect."
But he said the real suffering has been caused by the damage that the rift could do to his relationship with Marquis -- especially after Tompkins took out a temporary restraining order against him last month.
"My relationship with my son is changing because he and his mom aren't friends anymore," he said.
"There's different channels I have to go through. He has lawyers appointed to him through the court. So I have to talk to his lawyer to get things situated for me to for me to actually get him."
"This is the toughest thing I've had to face, because he's my motivation," he said.