NEWS
50's Pledge To Get Son Back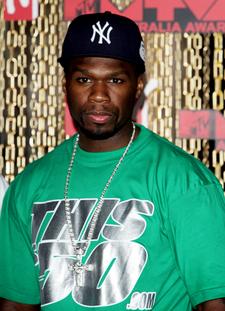 With school out for the summer, moms and dads have been enjoying some quality time with their children.
But for 50 Cent, the summer break so far has just been another painful reminder that the courts are keeping him apart from his little boy.
Today the In Da Club rapper is in court in Long Island to try and overturn a restraining order, taken out by his ex, so that he can spend time with 11-year-old Marquise.
Article continues below advertisement
While he was preparing for the hearing a few days ago, Fiddy told OK! that he would love to be making summer plans with his boy, but that the legal proceedings stood in his way.
But he promised he was going to do everything he could to see him.
"I'm going to try and get him when I go to court on the 17th," he told us. "I'll see if I can get him."
Marquis's mother, Shaniqua Tompkins, took out the restraining order last month after she accused 50 of being involved in the suspicious fire that burned down her Long Island mansion.
He denied the accusations.
Fiddy recently told MTV that being cut off from contact with his son is the hardest thing he's ever had to face.