NEWS
7 Noteworthy Things We Learned About Mariah Carey's House During The Holidays From The Today Show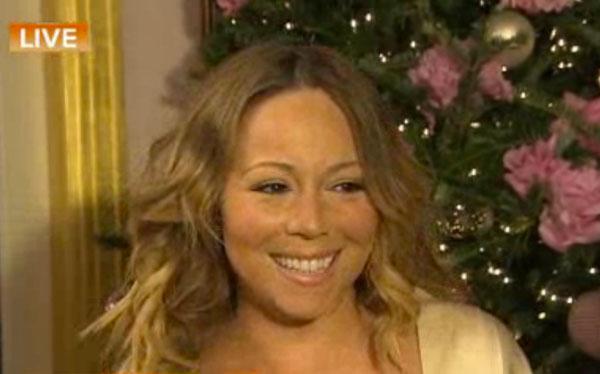 Mariah Carey's episode of MTV Cribs was the best episode of MTV Cribs that ever was, so clearly, when The Today Show took a tour of Mariah's house again this AM to check out her holiday decorations, it was basically amazing. TODAY's Tamron Hall took us inside the gorgeous Tribeca home Mariah shares with hubby Nick Cannon and their kids, Roc and Roe, and here's what we learned and/or learned again about the Carey/Cannon family:
Article continues below advertisement
Photos: The 10 Best Holiday Songs in Popular Culture
1. Mariah's 'pink room' has Christmas trees with real pink peonies on them, and the room is also full of keepsakes, photos, and personal items that are not for "dem babies."
2. Mariah has a pic of herself with Santa as a kid that her daughter, Roe, is convinced is her.
3. "I'm a Cole on my father's side." Mariah's convinced she's somehow related to Natalie Cole, but hasn't yet found research to back that up.
OK! News: Listen to Mariah's New Single, "The Art of Letting Go"
4. Mariah wrote "All I Want For Christmas Is You" on a Casio in upstate New York twenty years ago and it was the first Christmas song she ever wrote.
5. The Cannons will be decorating another Christmas tree in Aspen this year, and Nick will be waking up the whole family at 6am banging on pots and pans. Aw.
6. Mariah doesn't really want to show her closet on live TV. When Tamron asked to see a shoe from the closet, Mariah showed her the Agent Provocateur slipper she was wearing instead of taking her back to the most insane room in the house. Maybe next time?