NEWS
A New Mad Men Season and More That's New on Netflix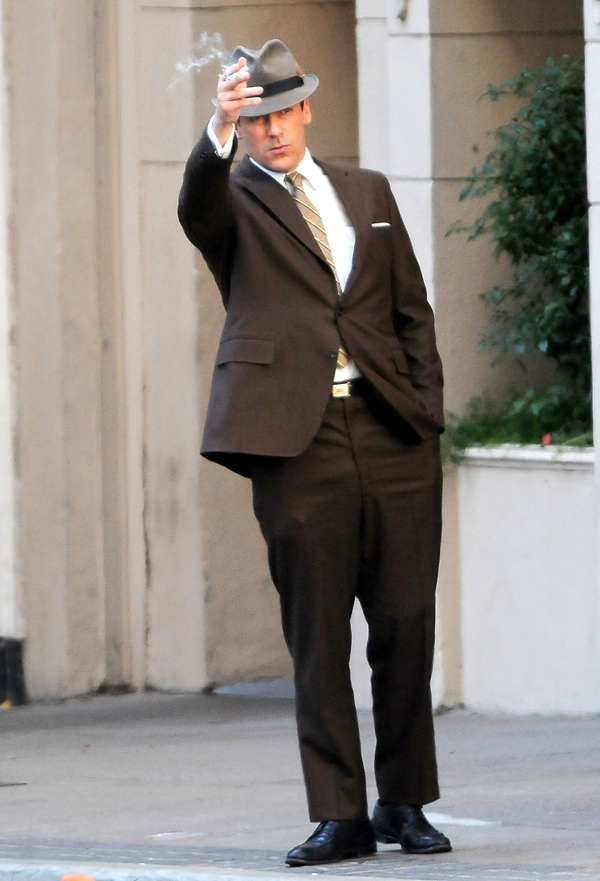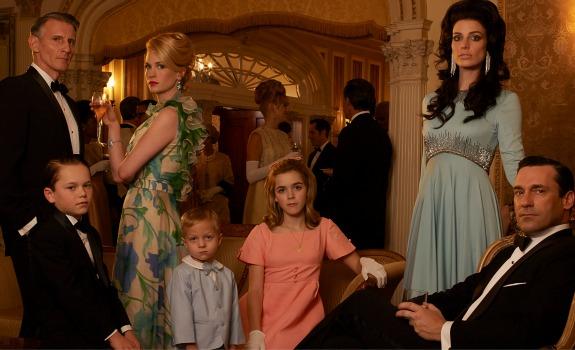 Happy spring! Alas, the weather isn't so great just yet, which means you're fully permitted to sit inside the house and watch Netflix. Check out all the new titles that are now streaming on Netflix!
20 Feet from Stardom
Winner of the 2014 Academy Award for Best Documentary Feature, this film takes a behind-the-scenes look at the world of backup vocalists, weaving together interviews with legendary singers with the voices that support them.
Article continues below advertisement
PHOTOS: Check out sexy pics of celebrities in the bath!
Mud
Two Mississippi teens, Ellis and Neckbone, meet a mysterious drifter named Mud hiding on a deserted river island and get caught up in his tangled web of tall tales about bounty hunters, crimes of passion, lost love and a perfect woman named Juniper.
Drop Dead Diva: Season 5
The journey from shallow airhead to legal eagle continues for Deb/Jane, who also has some romantic entanglements to cope with this season. As she tries to repair her relationship with Owen, Deb continues to tackle cases that will earn her her wings.
Camille Claudel 1915
When gifted sculptor Camille Claudel, once the lover of Auguste Rodin, falls prey to mental illness, her family commits her to a psychiatric clinic. This subdued drama follows Camille's thoughts and moods as she waits for redemption to arrive.
Dear Mandela
When their shantytowns are threatened with mass eviction, three "young lions" of South Africa's new generation rise from the shacks and take their government to the highest court in the land, putting the promises of democracy to the test.
Article continues below advertisement
PHOTOS: Look back at the worst celebrity cheating scandals of all time.
Jobs
Ashton Kutcher delivers a tour de force performance as Apple founder Steve Jobs in this biopic that spans three decades of the entrepreneur's life. The story follows Jobs from the obscurity of a Palo Alto garage to global fame as a technology icon.
Red Obsession
Russell Crowe narrates this sobering study of how the tastes of China's nouveau riche are driving up wine prices in France's Bordeaux region—and pushing out Western customers who can no longer afford it.
The Punk Singer
Through interviews and performance clips spanning the career of punk rocker Kathleen Hanna, filmmaker Sini Anderson chronicles the life of the outspoken feminist firebrand, who suddenly and mysteriously retired from the music scene in 2005.
The Grandmaster
As the Japanese invasion looms, Chinese kung fu master Ip Man's world changes when rival master Gong Er and her father arrive in his village. As her father ceremoniously retires, Gong Er finds love with Ip Man, who's conflicted by his feelings.
Article continues below advertisement
PHOTOS: See all the adorable ways celebrities celebrated St. Patrick's Day!
Mr. Nobody
The last mortal in a world of immortals, Nemo Nobody begins reviewing his life at the age of 120, trying to determine if he made the right decisions. Potential choices during a pivotal moment on a train platform lead to several possible lives.
Mad Men: Season 6. 2 weeks to catch up before season 7 starts on AMC!
Set in 1960s New York, this series takes a peek inside an ad agency in an era when the cutthroat business had a glamorous lure. When the cigarette smoke clears and the martinis are set down, at the center of it all is womanizing ad man Don Draper.
What are your plans for this weekend? Are you planning to catch up on anything? What is your favorite show on Netflix? Tell us in the comments below or tweet us @OKMagazine.