PHOTOS
For Better Or For Worse: Celebrity Couples Who Cheated And Powered Through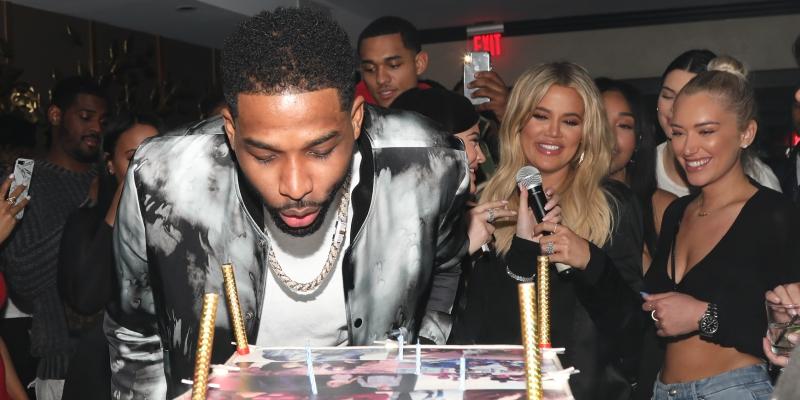 For better or for worse, in sickness and in health, as long as you both shall live...it up as celebrities—star relationships are inherently expected to be a little bit rocky. But these famous pairs all have something else in common: one or both partners cheated, and they decided to try to power through it. For some of the couples, a little infidelity went a long way in permanently cementing their commitment to one another. Though it's not the recommended course of action to create a healthy marriage, in many cases, cheating brings couples together.
Article continues below advertisement
Whatever their reasons for working it out, these 21 couples have weathered some major storms.
Article continues below advertisement
1. Magic and Earlitha "Cookie" Johnson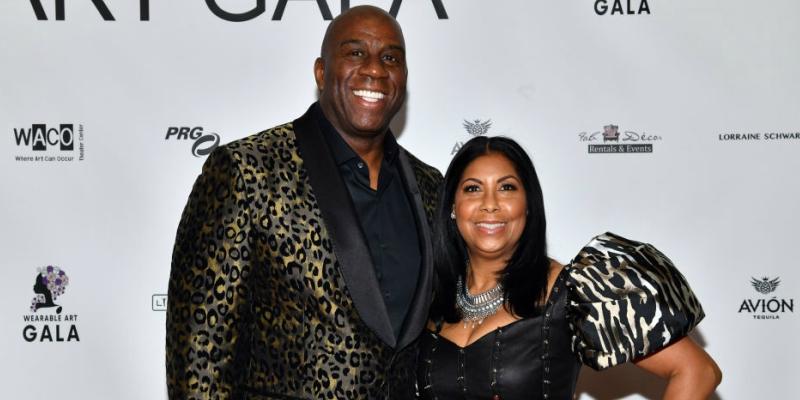 Magic was once quoted as saying that (before his HIV diagnosis in 1991) he had sex with up to 500 women in a year. But it was as if his wife Cookie always knew what kind of man he'd turn out to be; she stuck with him through everything—his basketball career, his playboy tendencies and his HIV diagnosis. Still, the basketball icon certainly put her through the ringer with at least a few acts of infidelity, however minor when compared to many other celebrity couples. One instance took place when the couple had been dating for 3 months—Cookie walked into Magic's dorm to find a scantily clad woman standing there like she owned the place. Though it took a lot of effort and a lot of forgiveness on Cookie's part, the couple weathered the issue of Magic's fear of commitment and the two remain together to this day.
Article continues below advertisement
2. Kristen Stewart and Robert Pattinson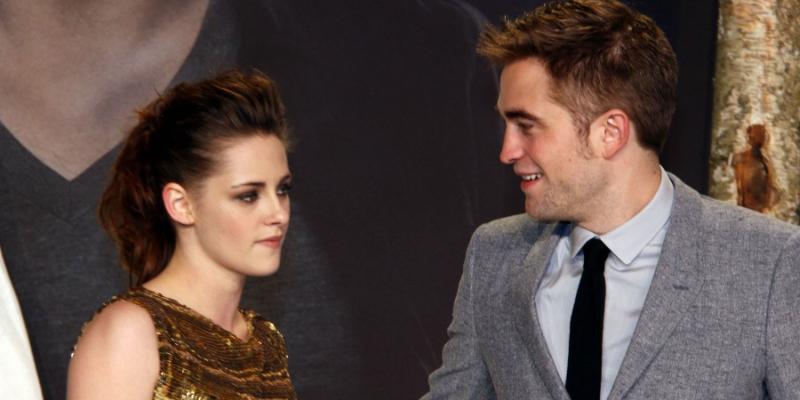 Robert and Kristen may have experienced immortality as vampires in the Twilight movie series, but their relationship experienced a fatal bite. Kristen cheated with Rupert Sanders, the director of her film Snow White and the Huntsman. But despite the odds against them, Kristen and Rob worked it out, briefly reconciling before breaking up again in 2013, to the dismay of their many Twi-hard fans.
Article continues below advertisement
3. Kobe and Vanessa Bryant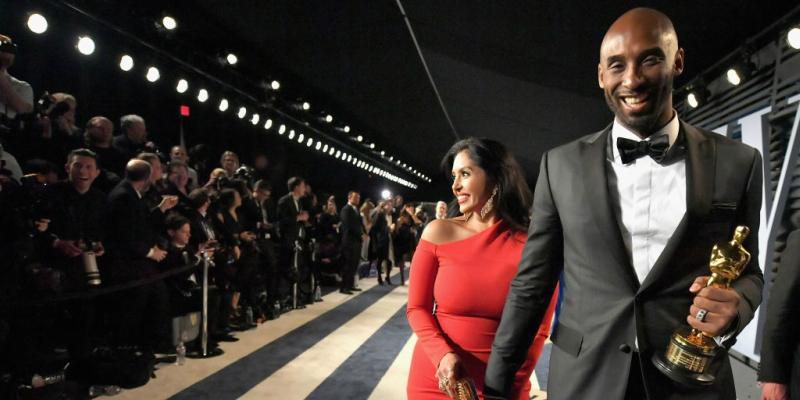 For Kobe and Vanessa, the "irreconcilable differences" cited in their 2011 divorce papers were translation for Kobe's extramarital relations. But in spite of the giant settlement Vanessa would have received, the couple reconciled in 2012 and called off the divorce. The pair started dating at a young age and have been through a lot of ups and downs. Still, at at the end of the day, the foul balls that could have easily ended the game have apparently made their relationship stronger.
Article continues below advertisement
4. David and Victoria Beckham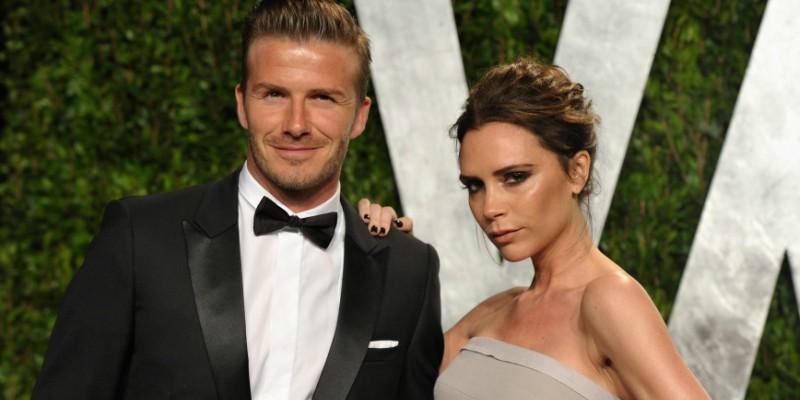 When David was quoted as making some "mistakes" in his marriage, rest assured, those mistakes had names and backstories of their own. But the pro athlete has also been candid about the fact that the most important people in his life have been his wife, Victoria, and their children. As part of creating a future after cheating, the couple renewed their vows and successfully moved forward, committed to creating a life for themselves and their kids as one big happy family.
Article continues below advertisement
5. Josh Duhamel and Fergie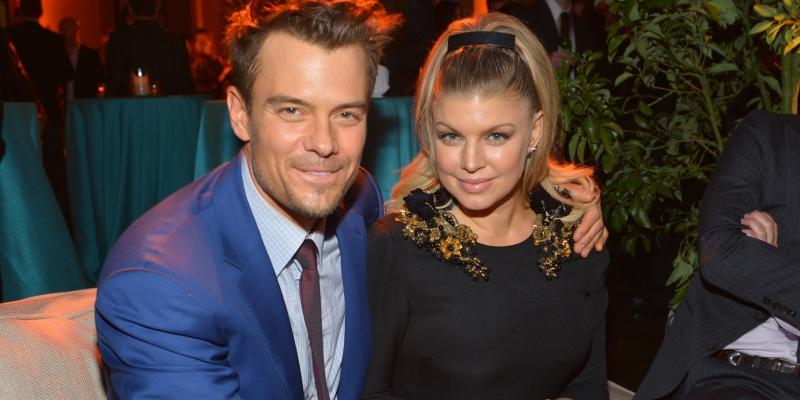 After Fergie stuck by Josh's side amidst allegations of cheating in 2009, their future seemed promising. But, as it goes in Hollywood, the A-list couple split in 2017. Still, Josh and Fergie have remained friends—and maybe co-parenting will eventually bring them back together. Fan's hopes were brought up when Josh was spotted bringing Fergie flowers after her highly-criticized rendition of the National Anthem at the 2018 Super Bowl, but it was later revealed that the flowers were meant to be to Fergie from their son, Axl.
Article continues below advertisement
6. Ozzy and Sharon Osbourne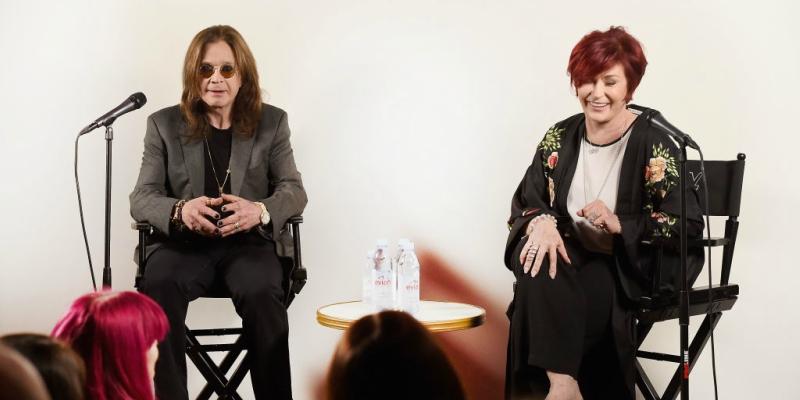 Several extramarital affairs "almost" led to divorce for Ozzy and Sharon. The two split in 2016, and reconciled the very same year, even renewing their vows. Ozzy has reported that he has learned from past mistakes, and Sharon has been quoted as saying that she can't imagine her life without him, which makes sense after spending more than 36 years together. After a certain amount of years together, it's hard to imagine a different kind of life. At this point, the bond between these two icons is stronger than the issues that almost tore them apart.
Article continues below advertisement
7. Hugh Grant and Liz Hurley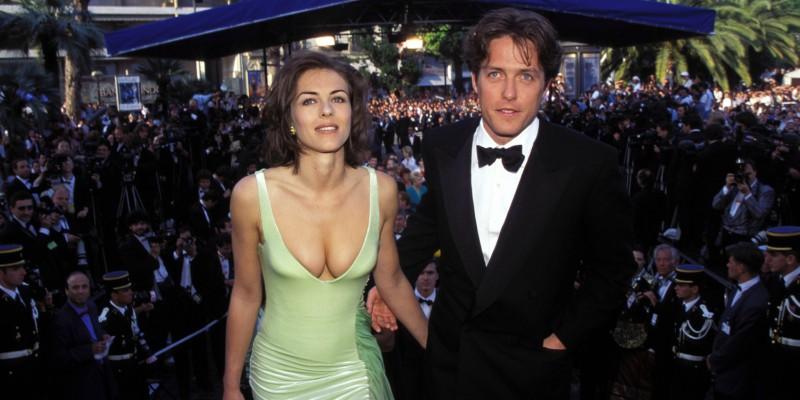 Long-term girlfriend, Liz Hurley continued to date Hugh Grant for five more years in spite of his highly-publicized prostitution scandal. Unfortunately, things ultimately fell apart for the leading man, who remains friends with ex, Liz. Hugh went on to have five children with two different women, both of whom were pregnant with his children at the same time, a plot worthy of the romcoms that have made up much of Hugh's legendary film career.
Article continues below advertisement
8. Cardi B and Offset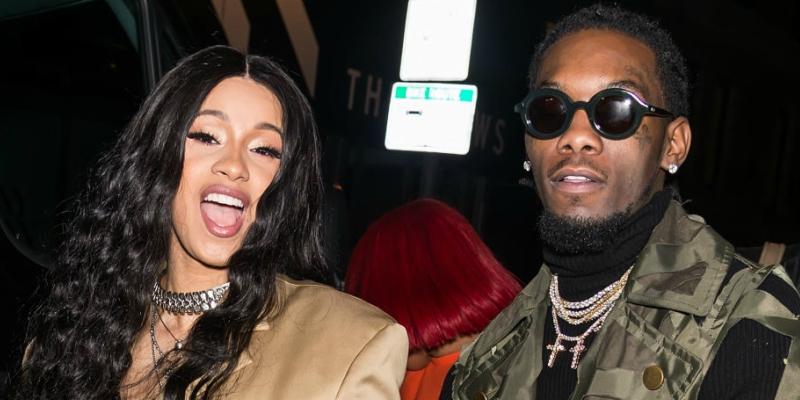 Cardi B knows how to kills two birds with one stone. When her single dropped, so did a not-so-veiled message to "Be Careful." The chorus of her song states that "it's not a threat, it's a warning" and much speculation has taken place to suggest that the words are related to the leaked videos of her fiancé Offset, with another woman, uncovered in 2017. Some couples stay together because one partner gently disregards their partners wandering eye, but Cardi B's presumed approach to help get things on the right track is definitely in line with the current climate of female empowerment.
Article continues below advertisement
9. Tori Spelling and Dean McDermott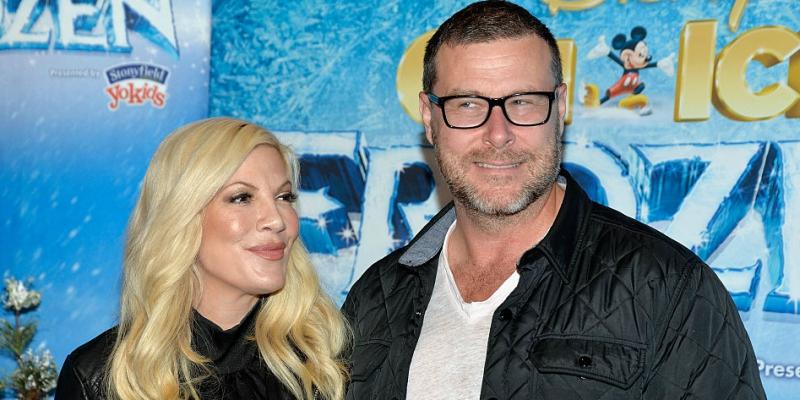 After growing up on TV, it's not too surprising to see Tori Spelling choose to work out her marital issues with Dean McDermott on reality TV. In spite of the undesired publicity that will forever surround their relationship, Tori and Dean remain married in spite of his past affairs.
Article continues below advertisement
10. Beyonce' and Jay-Z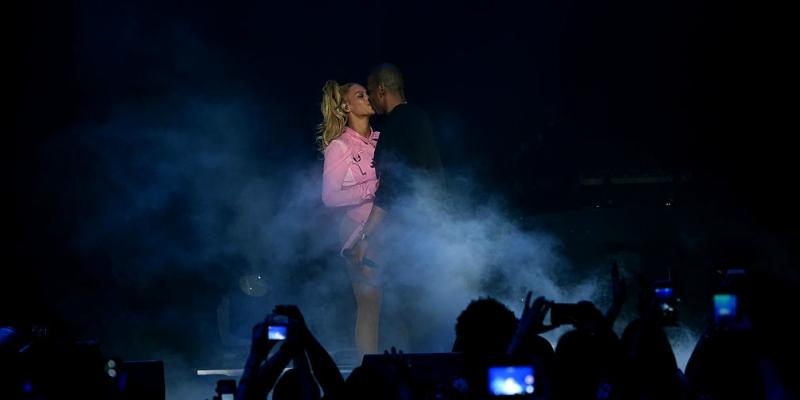 Rumors of cheating have popped up every few years for Jay-Z, who had always maintained his innocence. He finally opened up in 2017 about his infidelity. Beyonce's sixth album, Lemonade, seemed to hint at her knowledge of, and feelings about Jay-Z's behavior. The couple have powered through and have stated that things between them are better than before.
Article continues below advertisement
11. Kevin Hart and Enico Parrish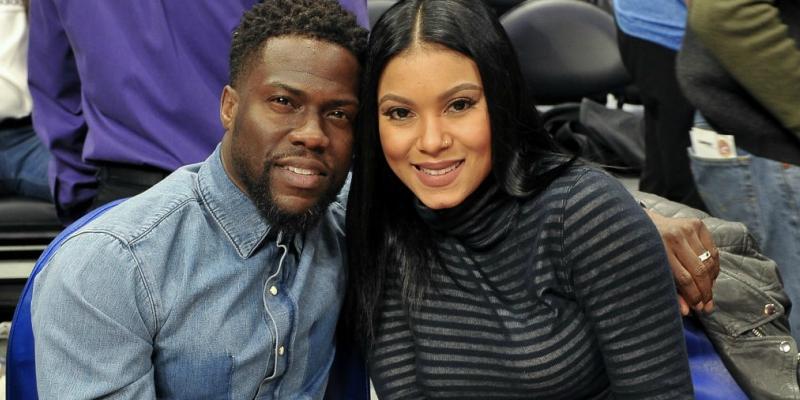 Kevin Hart sacrificed some of his popularity by cheating on his pregnant wife. The affair was made public after an unsuccessful attempt to extort money from Kevin. Nonetheless, the Jumanji star manned up, bluntly taking responsibility for his mistake, and Enico has reportedly forgiven him. The scandal hit in December, 2017, shortly after the birth of their baby boy, Kenzo.
Article continues below advertisement
12. Snoop Dogg and Shante Broadus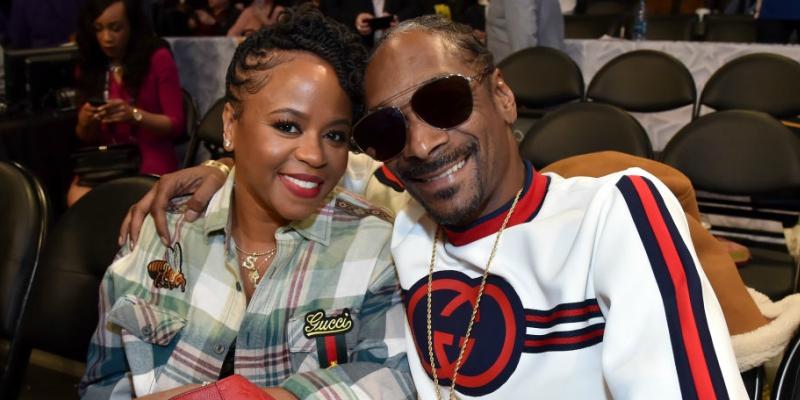 Snoop admits to cheating on his wife, Shante, multiple times, over several years. In the wake of years of infidelity, Shante and Snoop have gotten better with age, more committed to staying together than ever. In 2016, fans speculated about the status of their relationship when Shante posted a series of suggestive Instagram posts, including one captioned, "all the single ladies." In spite of every odd stacked against them and the fact that many ex-pimps don't actually adapt to monogamous family life, Snoop and Shante have three children and have been married for more than 20 years.
Article continues below advertisement
13. Scottie and Larsa Pippen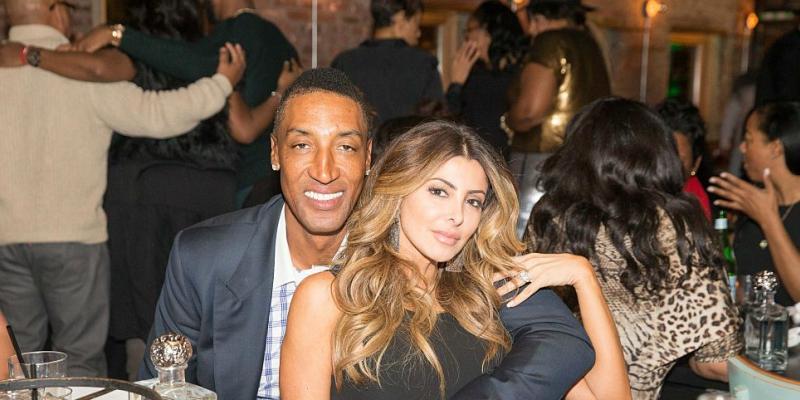 Scottie was pissed beyond all reason when Larsa cheated in 2016, even though he allegedly had an extramarital affair before she did. And 2018 will mark 20 years of marriage for the couple, who briefly pursued divorce, but ultimately realized that for better or for worse, they deserve each other.
Article continues below advertisement
14. David Letterman and Regina Lasko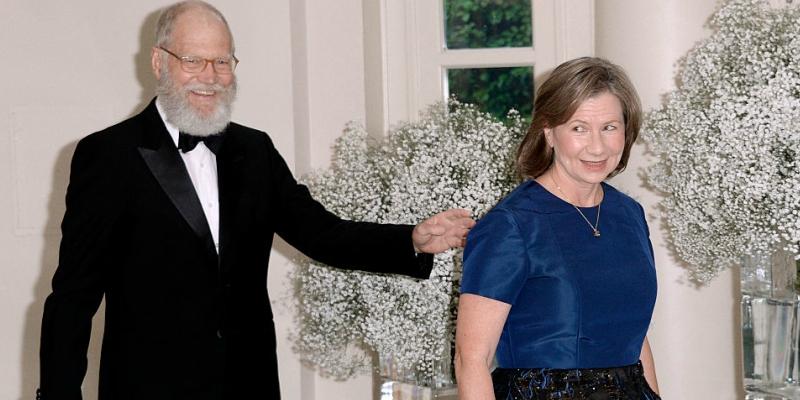 David letterman was blackmailed in 2009 by someone who knew he had cheated on his wife and figured they could extort him for some quick cash. He apologized to his wife, Regina Lasko, and his son before the Late Show with David Letterman could become the too-late show. David and Regina are still married.
Article continues below advertisement
15. Billy Ray and Tish Cyrus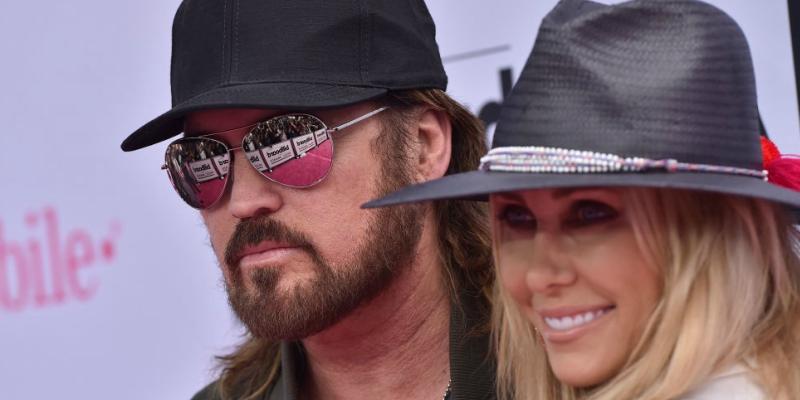 Billy and Tish are still together after coming close to divorce on several occasions, even to the point that their plans to dissolve their marriage was in the news. Both have cheated in the past, but with their most recent divorce case officially dismissed as of 2017, it seems there is still hope. There have been rumors that Billy Ray only stayed with Tish "for the kids" but that might just be his achy, breaky heart talking in order to try and save face.
Article continues below advertisement
16. Gabrielle Union and Dwayne Wade
Gabrielle wrote a memoir titled We're Going To Need More Wine, and she was not kidding. The actress has been no stranger to cheaters, but her reaction to fiancé Dwayne Wade's bad behavior was unique (and a little scary) in that she suggested that she was actually the responsible party because she hadn't given him enough time, attention and affection. Conflicting stories exist about whether the affair took place while Gabrielle and Dwayne were actually on a "break," but whatever their relationship status was, the affair resulted in a baby boy with a woman who was not his fiancee. Sadly, Gabrielle and Dwayne have put a lot of effort into having a child and she has reportedly suffered through several miscarriages. Still hopeful about having a child of her own, the actress gained three step children when she married Dwayne in 2014.
Article continues below advertisement
17. Hillary and Bill Clinton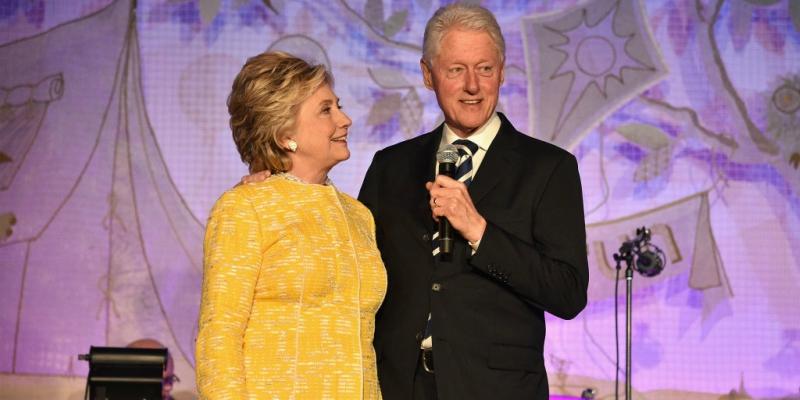 Maybe you heard about Bill Clinton's extramarital indiscretions... Bill is most famous for being the 42nd President of the United States, and second-most famous for telling the world he "did not have sexual relations" with White House intern, Monica Lewinsky. In spite of much speculation about how she ought to handle her own affairs, Hillary stood loyally with Bill through every moment of the very public scandal. The ex-President and his Presidential nominee wife are still together and very much devoted to one another. Hillary has given several reasons that she never left Bill with the most simple being that she loves him. Sometimes things don't need to be overcomplicated.
Article continues below advertisement
18. Josh and Anna Duggar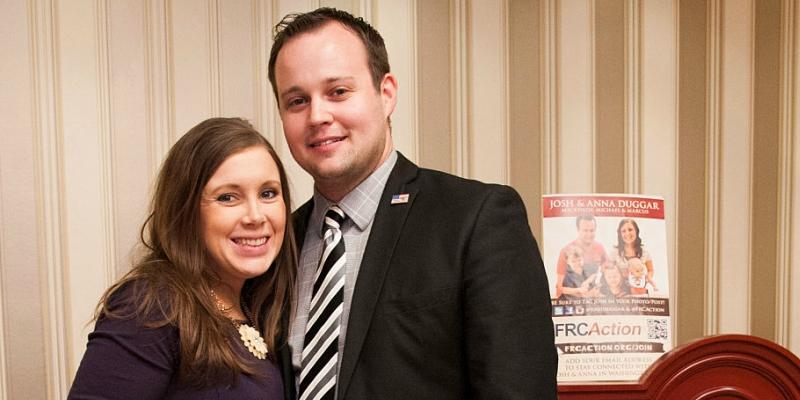 Josh Duggar first came to fame as the eldest son of the Duggar clan. He came to infamy as a not-so-innocent "victim" of the Ashley Madison hack. Josh's reveal as a user of the infidelity service was on the heels of allegations of sexual violence against his sisters from years prior, also "leaked" to the press, unexpectedly. For many, pleas for forgiveness like the ones Josh bestowed upon his wife, Anna, would have been met with the sound of footsteps walking out the door. But Anna Duggar has stood faithfully by her husband. The pair had their fifth child in 2017, and if their parents are any indication, more children will be on the way any time. With all the past couples who have "stayed together for the kids"—these two seem to have as much of a fighting chance as anyone. Though rumors circulated at one point that Anna had entertained the idea of leaving Josh, but coming from a sheltered, Fundamentalist family, it would stand to reason that if anyone was going to make the best out of a difficult situation, it would be her.
Article continues below advertisement
19. Woody Harrelson and Laura Louie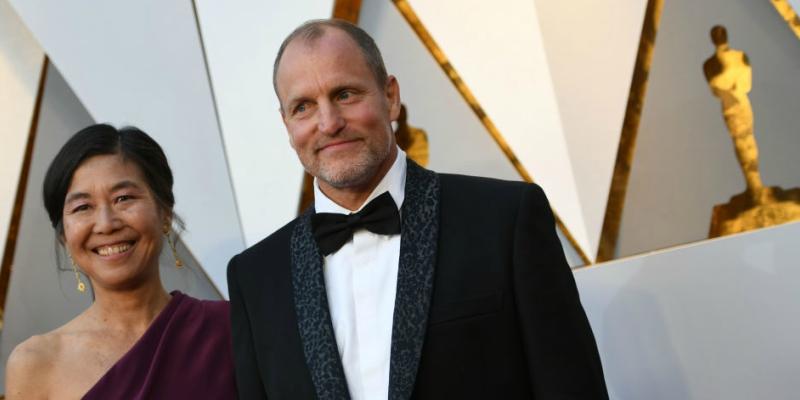 Woody and Laura met in 1987 were finally married in 2008, after having three daughters together. Woody, who describes himself as a "happy drunk" engaged in a foursome one night (in 2002) that got leaked to the press, and ultimately to Laura who forgave him wholeheartedly. Not only did she stay with Woody, she immediately commented on how hard it must have been to have his personal business leaked to the press. Time will tell if that act of compassion and love showed Woody that he had scored a lover worth honoring, or whether he could get away with murder (or at least infidelity).
Article continues below advertisement
20. Khloe Kardashian and Lamar Odom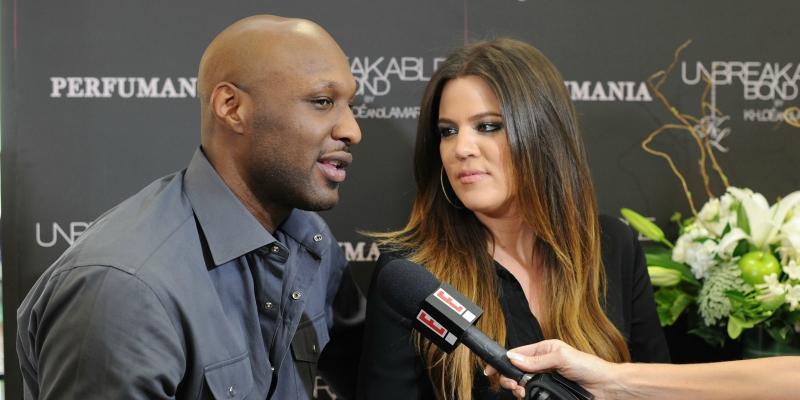 Khloe was in the dark about Lamar's cheating for years. She was devastated to learn that her husband had gotten away with his indiscretion by relying on the help of his assistant to help keep his affairs organized, literally. Lamar used his assistants cell phone in order to keep his clear of clues that he was cheating. That's some next level stuff. Khloe was all set to divorce Lamar and had begun filling before he ended up in a coma after being found unconscious in a Nevada brothel in 2015. Khloe held off on the divorce, though papers were signed and ready to go on both sides. Khloe stuck by Lamar's side, even being responsible for making medical decisions for him. But after his recovery, she ended up going through with the divorce after all.
Article continues below advertisement
21. Tristan Thompson and Khloe Kardashian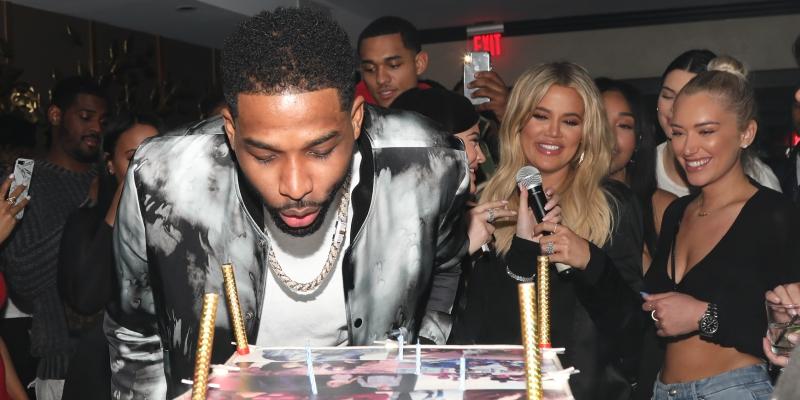 Khloe and Tristan welcome a baby girl on April 12, 2018, right on the heels of his extramarital affair becoming front-page news. Tristan, April 2018's most hated male celebrity, hasn't made a statement on fatherhood, but a lot of speculation has been made about his daughter's name being "True." After dealing with ex Lamar's cheating, fans were extra angry to hear about Tristan's behavior. Time will tell if the couple can weather this storm, but new mom, Khloe has been using phrases like "mommy and daddy" and has given her baby Tristan's last name, stating that they are in this together. Will together be a forever thing, for these two? Will True Thompson be the only one who stays true, or will Tristan find a way to keep the family together?