NEWS
Aaron Carter Busted for Pot!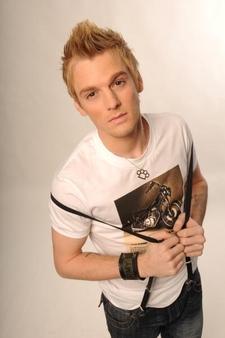 Aaron Carter, younger brother of Backstreet Boy Nick Carter, was arrested on Thursday in Kimble County, Tex. Sources say the 20-year old was pulled over for speeding on I-10, and when authorities searched his car, they found over two ounces of marijuana.
Aaron was hauled off to jail, and will stay there overnight until Friday, when he will appear before a judge for his arraignment.
Aaron rose to fame in the late '90s as a teen hearthrob, pop and hip-hop singer. He later became a tabloid target for his short lived and — rumored simultaneous — relationships with Hilary Duff and Lindsay Lohan.
Article continues below advertisement
He and his siblings also star in a reality TV show called House of Carters, which premiered on the E! channel in 2006.